Every family has its own version of homemade Bak Chang, this Hokkien Bak Chang recipe is my late grandmother's recipe. Besides pork, salted egg and mushroom, the filling also includes dried shrimp and fried shallot.
CHINESE VERSION: 阿嫲的福建咸肉粽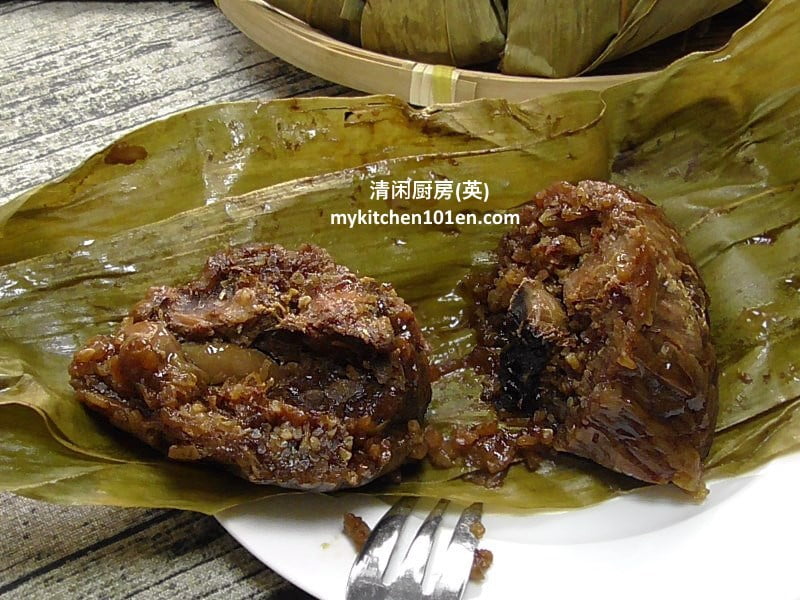 Grandma's Hokkien Bak Chang | MyKitchen101en
Yields: 12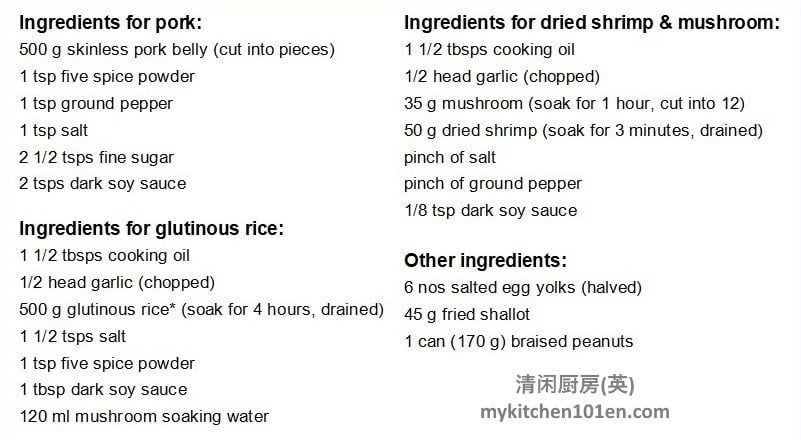 Preparing the ingredients:
1 Pork: Add all ingredients to pork, mix well, keep refrigerated to marinate for 4 hours.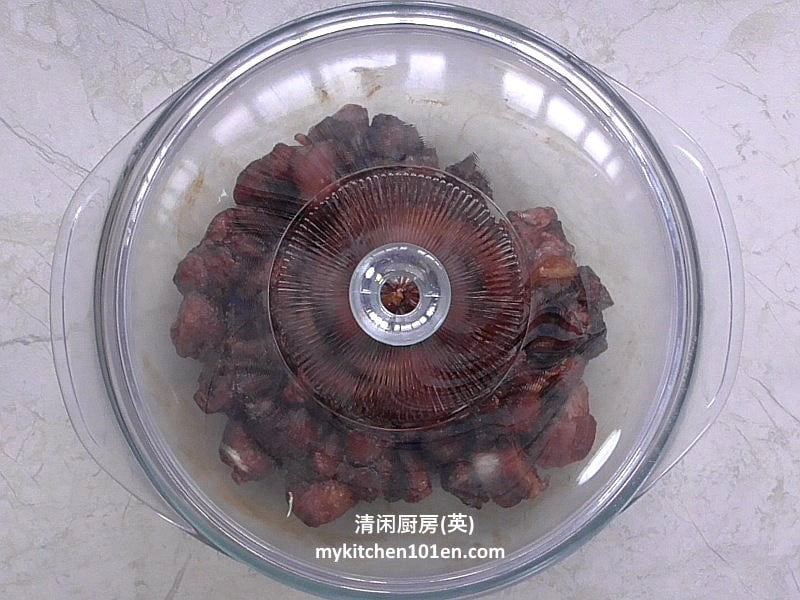 2 Glutinous rice: Heat wok, add in cooking oil, cook garlic until fragrant, then add in glutinous rice. Add salt, five spice powder and dark soy sauce to mushroom soaking water, mix well. Add the liquid to glutinous rice, stir-fry until liquid has dried up. (*Reminder: The soaking time for different types of glutinous rice might be different, adjust the soaking time according to the type of glutinous rice you use.)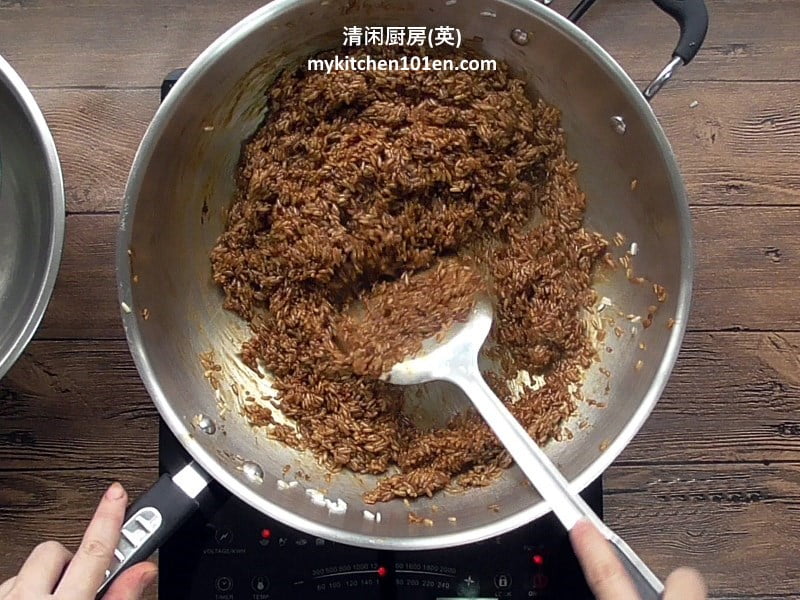 3 Mushroom & dried shrimp: Heat wok, add in cooking oil, cook garlic until fragrant, then add in mushroom and dried shrimp, season with salt, ground pepper and dark soy sauce.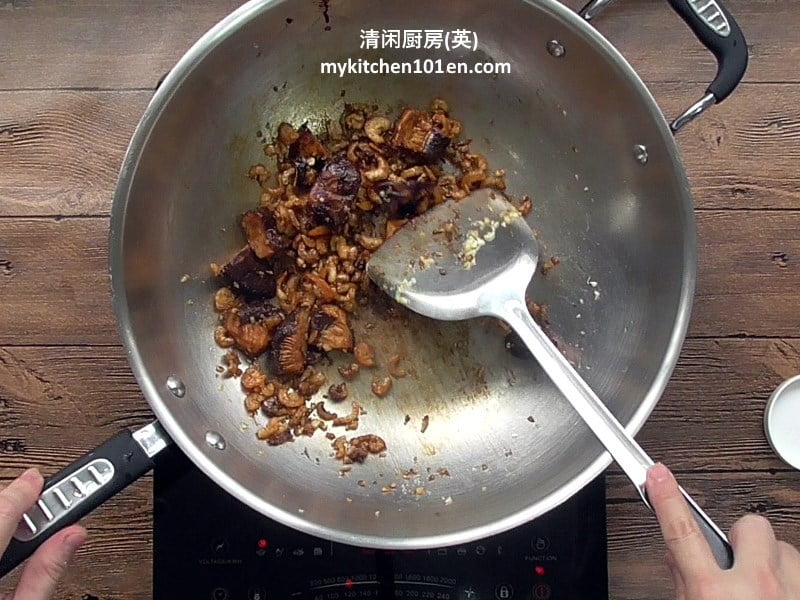 4 Canned braised peanuts: Drain the peanuts.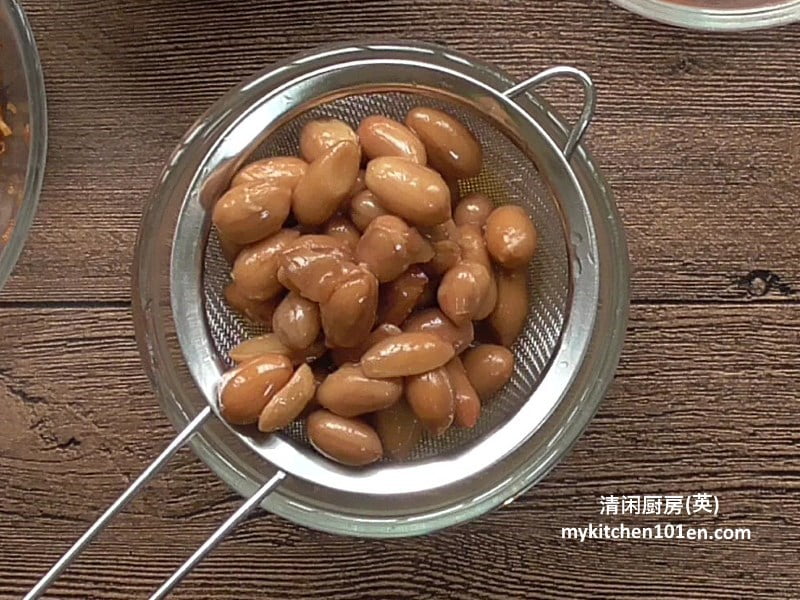 5 Divide all ingredients into 12 equal portions (you may divide into 14 if your bamboo leaves are smaller).
Making the dumplings:
1 Rinse bamboo string with water (to prevent it from breaking easily).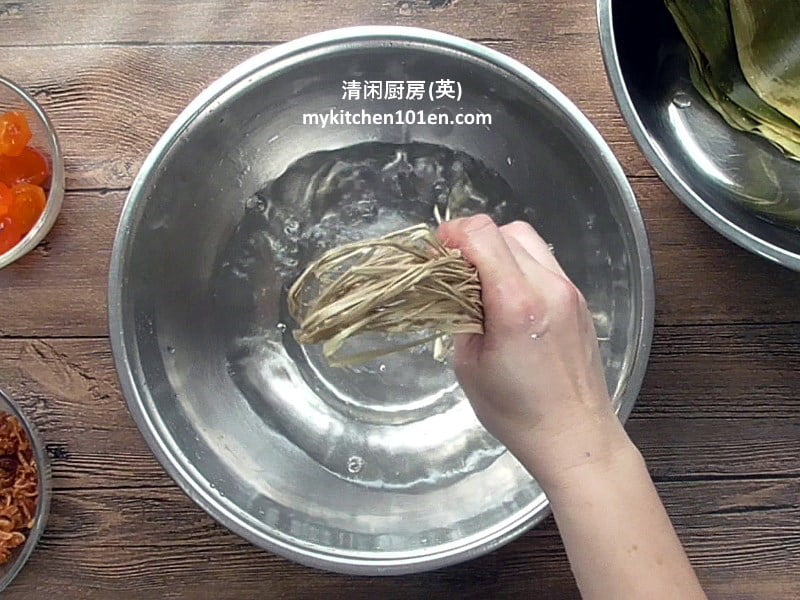 2 Wet the hand, put 1/3 of glutinous rice into bamboo leaves cup, add in other ingredients, then top with the remaining glutinous rice.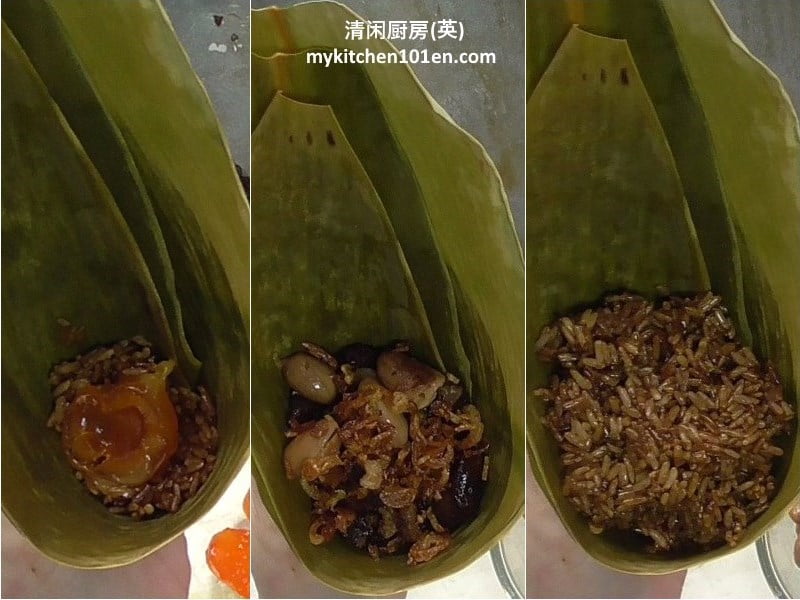 3 Wet the hand again, press the glutinous rice until firm, wrap the dumpling properly, then tie with bamboo string.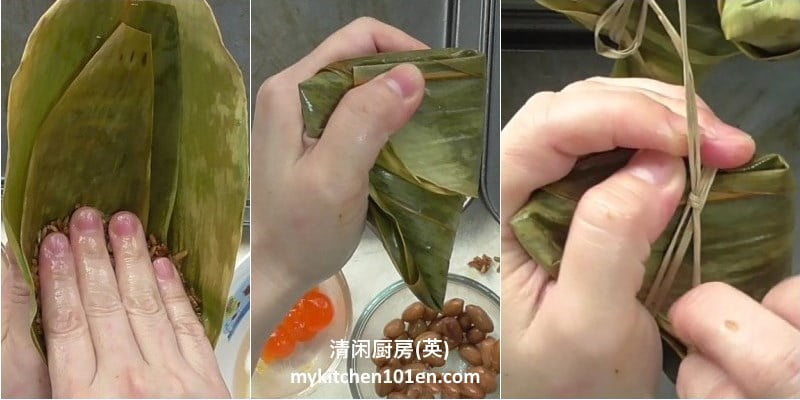 4 Bring a large pot of water to the boil, put in the dumplings (the water level must be higher than the dumplings), bring to the boil again, reduce to medium-low heat, put on the lid and cook for 2 hours 30 minutes.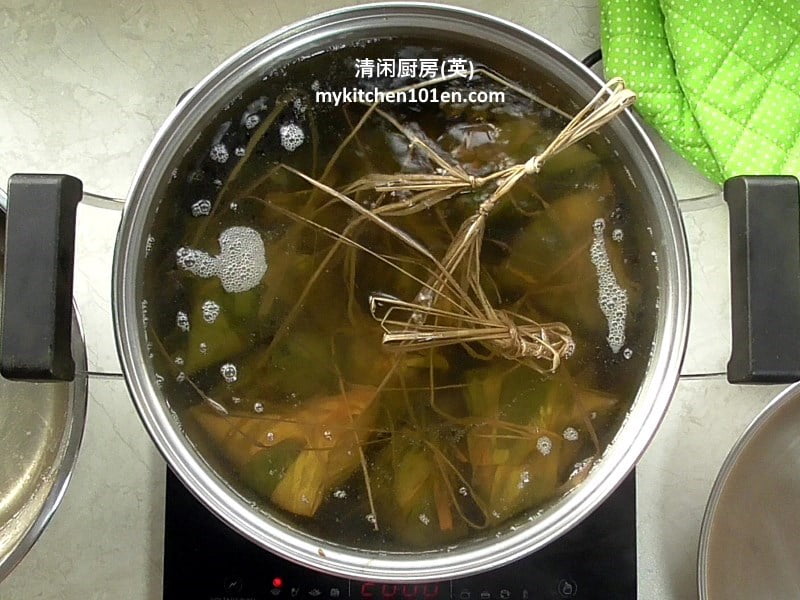 5 Hang the cook dumplings on a hook to drain off the water. (Storing the dumplings: Since no borax is added, the cooled dumplings should be refrigerated to maintain the freshness. I usually freeze the dumplings and consume with 3 months.)