---
Kuih Bengkang or Bingka Beras is made with simple ingredients, which are white rice, sugar, and coconut milk. It has a bright white color with a lightly charred surface.
Check out our rice flour version of kuih bengkang.
CHINESE VERSION: Kuih Bengkang 烤白米糕 (俗称:猪油糕)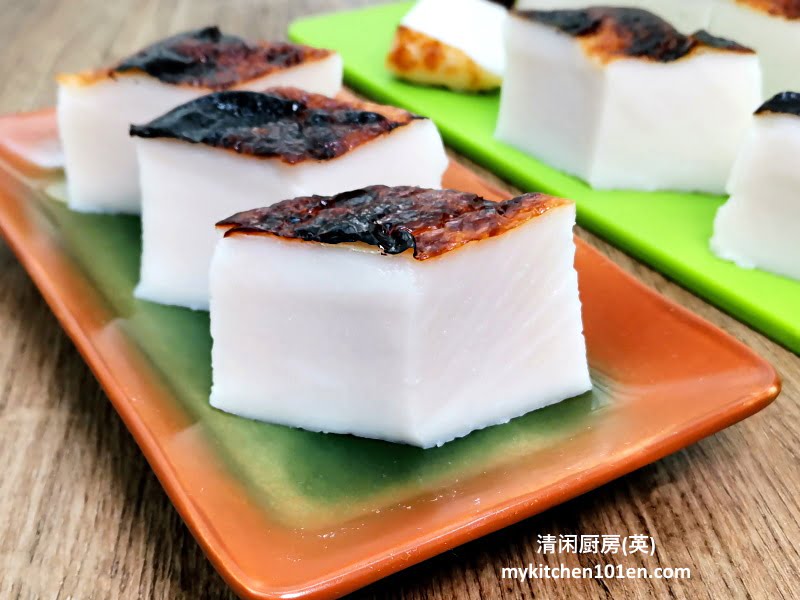 Kuih Bengkang/Bingka Beras/Baked Rice Kuih | MyKitchen101en
Ingredients:
300 g uncooked white rice (NOT fragrant rice/Jasmine rice)
400 g + 115 g plain water
⅓ tsp fine salt
180 g fine sugar
1 pc pandan leaf
400 g thick coconut milk
Directions:
1 Rinse 300 g of uncooked white rice with water for a few times. Add in plain water, keep refrigerated to soak overnight. Drain the soaked rice.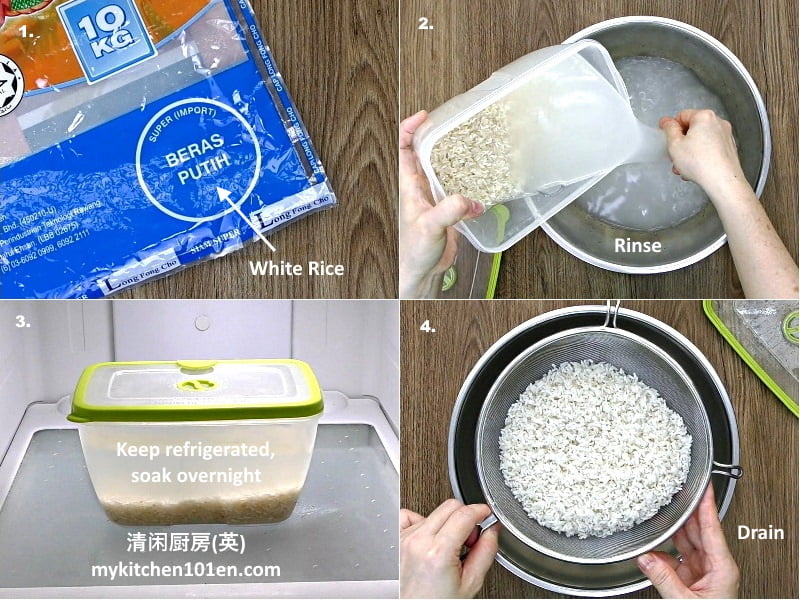 2 Coat 7-inch/18-cm round baking pan (or 6-inch/15-cm square pan) with oil, line with non-stick baking paper.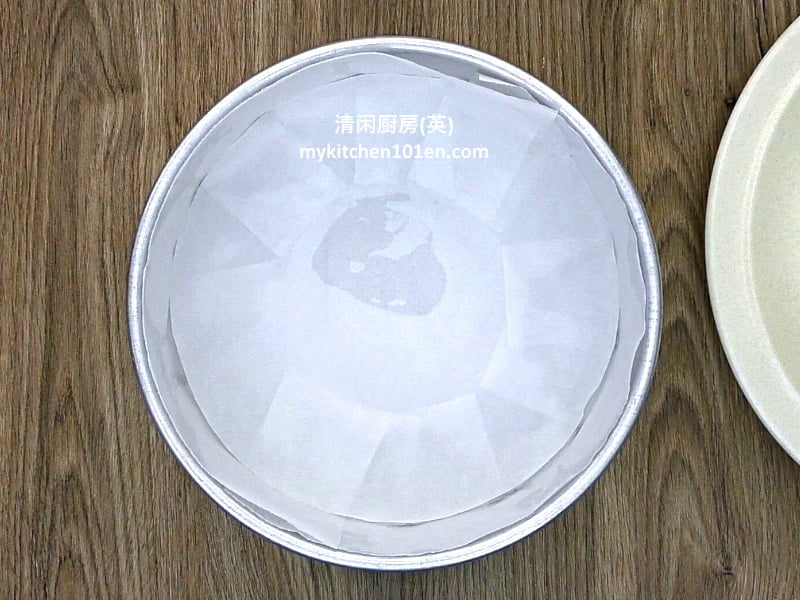 3 Combine 400 g of plain water, salt, sugar and pandan leaf in a saucepot, bring to the boil, cook until you smell the pandan fragrance.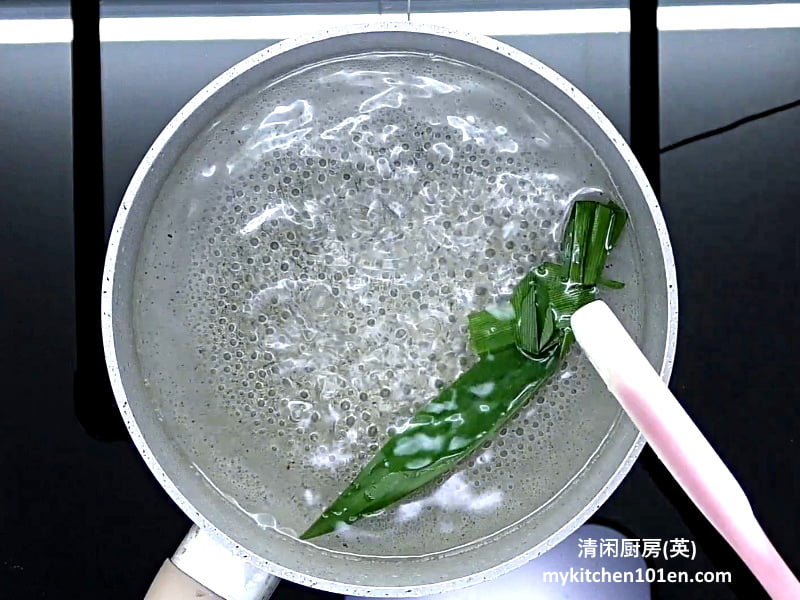 4 Put drained soaked rice into blender, add in 115 g of plain water, blend on high speed for about 3 minutes until smooth, stop for a while after every minute. Add in sugar syrup, blend until combined.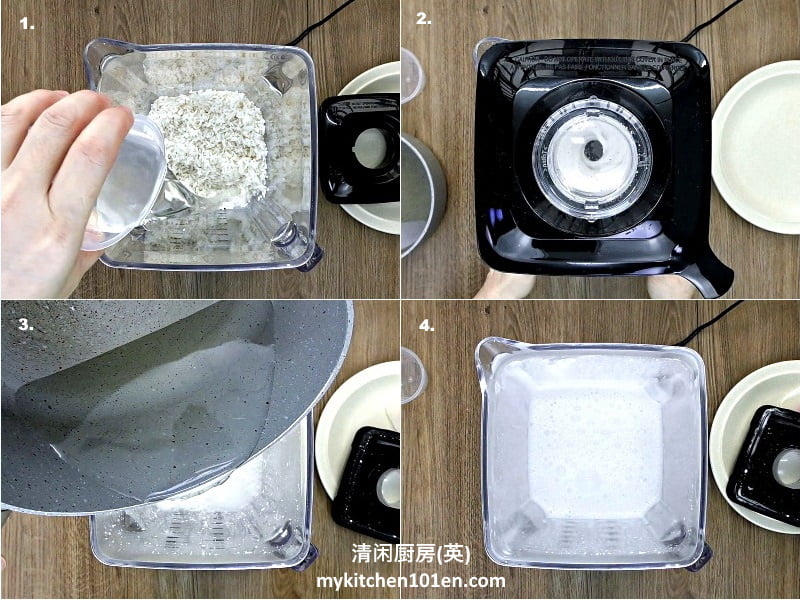 5 Strain mixture into stainless bowl. Add in thick coconut milk, mix well. Bring 1/2 large pot of water to boil, turn to medium heat, sit stainless bowl in hot water, cook mixture for about 5 minutes, until slightly thickened. (Reminder: Use fresh coconut milk for better taste.)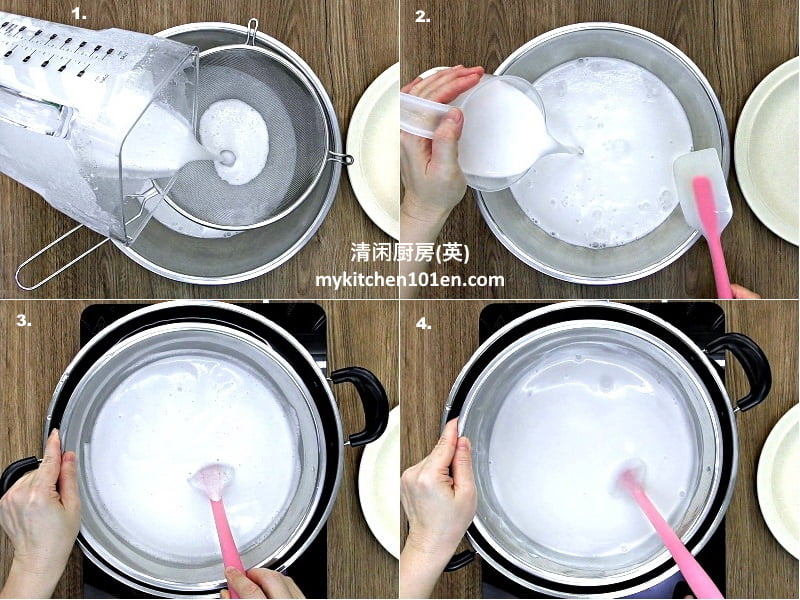 6 Pour mixture into lined baking pan.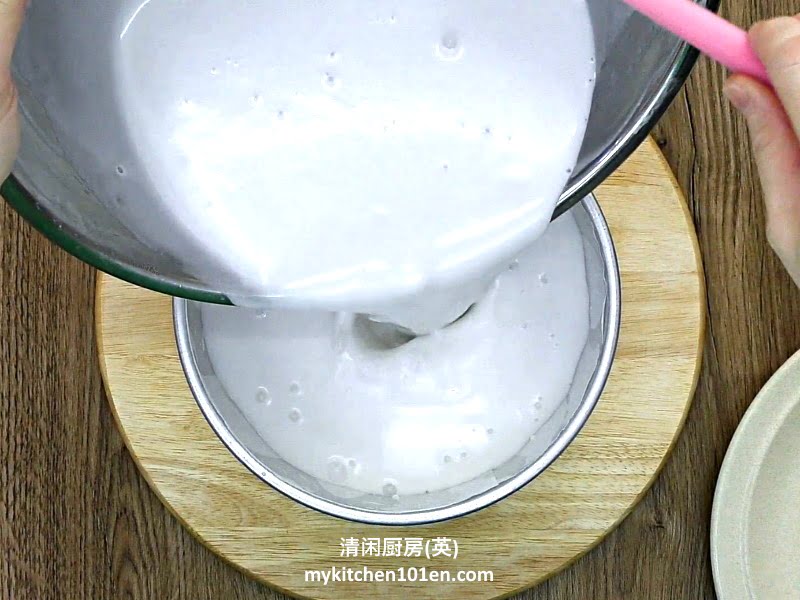 7 Bring water of steamer to the boil, steam over medium heat for 45 minutes.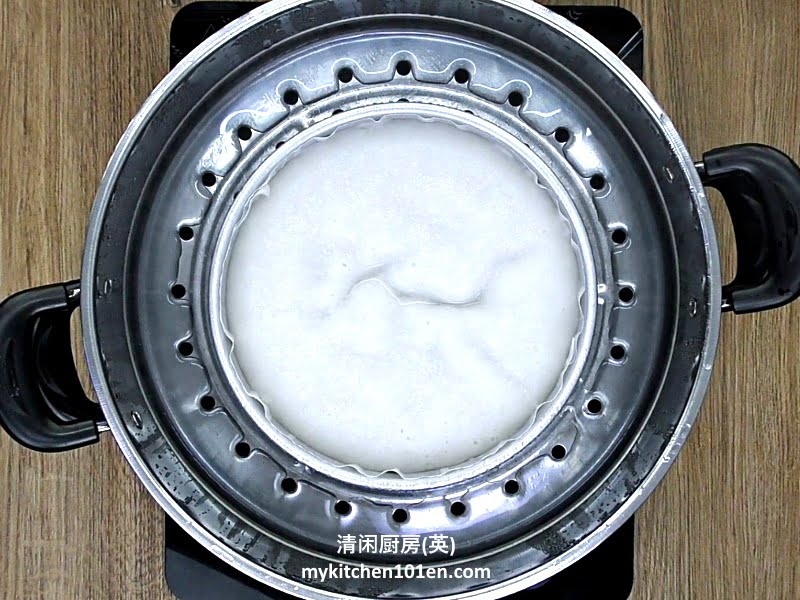 8 Bake in an air fryer at 200°C (230°C-240°C if using an oven) for 20-23 minutes, or until the top is lightly charred.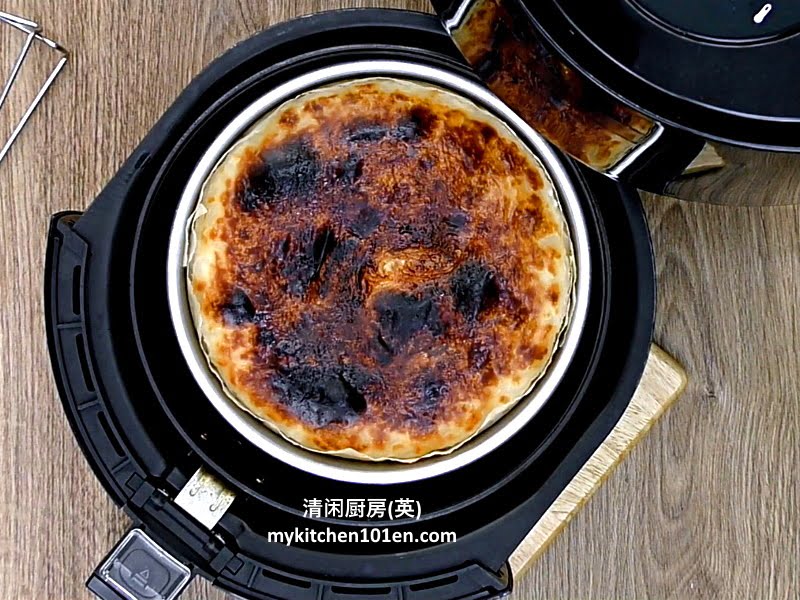 9 Set aside until to cool completely before unmoulding. Cut into pieces using a plastic knife.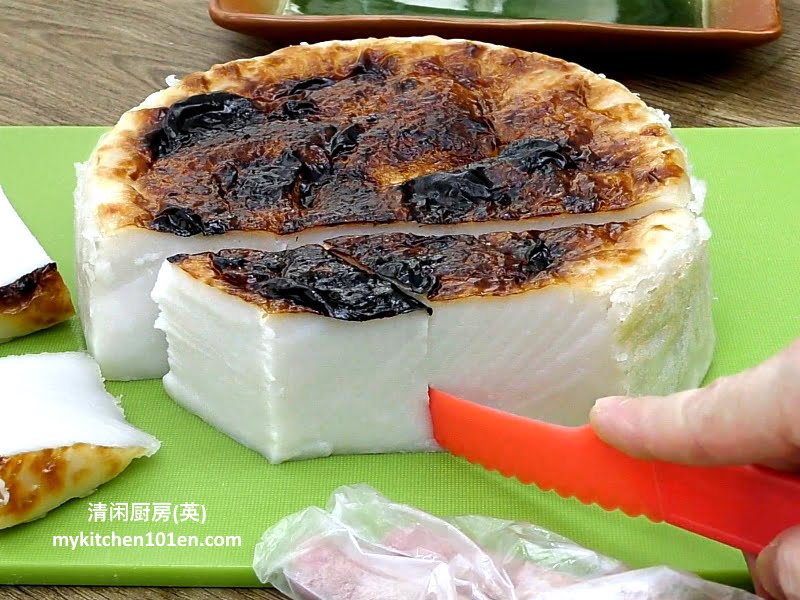 ---