This No-Bake Strawberry Yogurt Cheesecake is made using fresh strawberry, thus it has a rich strawberry taste. You need to first cook the strawberry flesh with sugar into strawberry filling before folding into the cheese mixture. This recipe also has some whipped cream added so that the cheesecake is not too dense.
CHINESE VERSION: 草莓优格免考芝士蛋糕
No-Bake/Chilled Strawberry Yogurt Cheesecake | MyKitchen101en
Ingredients for bottom biscuit crust:
225 g (about 15 pieces) digestive biscuit
35 g (2 3/4 tbsps) fine sugar
100 g (7 tbsps) melted butter
Ingredients for strawberry filling:
350 g (12.4 oz) strawberry flesh
180 g (3/4 cup + 1 tbsp) sugar
1 1/2 tbsps lemon juice
Ingredients for cream cheese mixture:
1 1/2 tbsps (15 g) gelatin powder*
100 ml (1/3 cup + 4 tsps) plain water
400 g (14.1 oz) cream cheese (at room temperature)
110 g (1/3 cup + 1 tbsp) Greek yogurt
160 g (2/3 cup) dairy whipping cream
For bottom biscuit crust:
1 Grease and line 8-inch (20-cm) round loose base baking pan with parchment paper.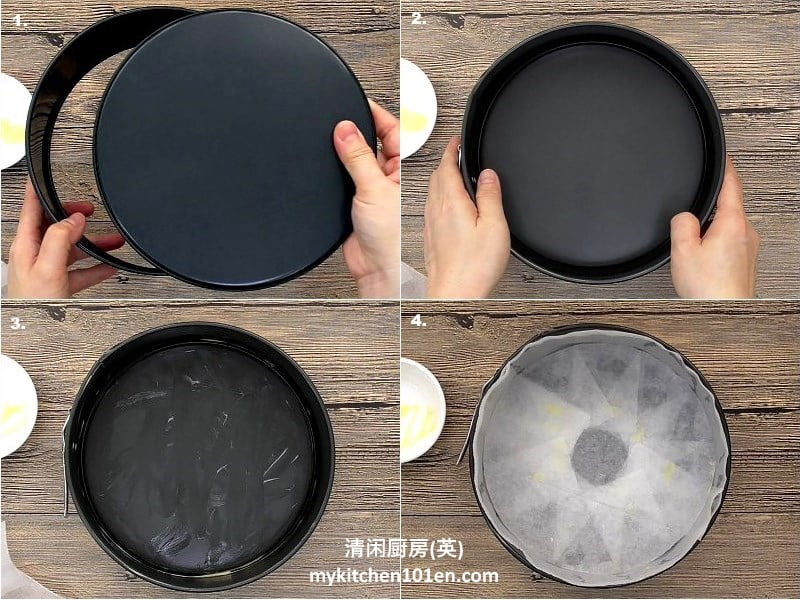 2 Put biscuit in food processor, process until fine (or put in zip lock bag and crush with rolling pin).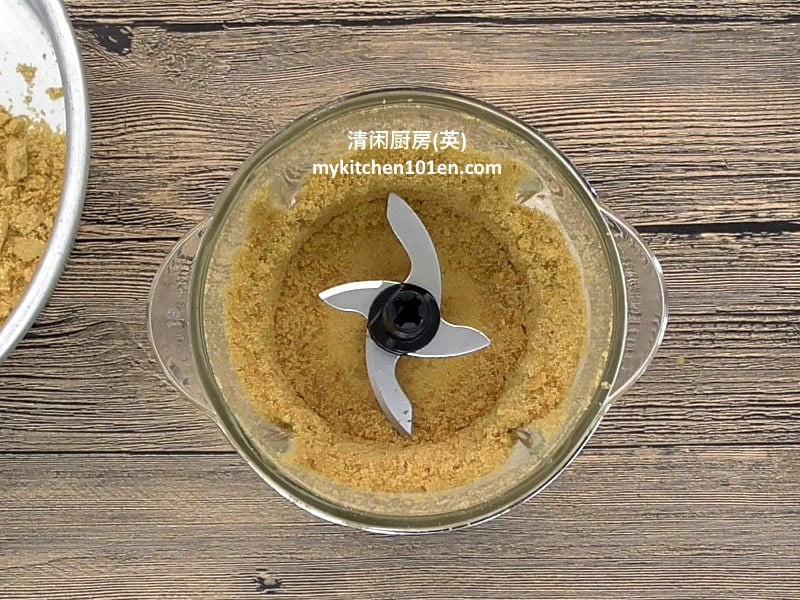 3 Add sugar to crushed biscuit, mix well. Add in melted butter, mix well.
4 Transfer to baking pan and press down until firm, keep refrigerated for later use.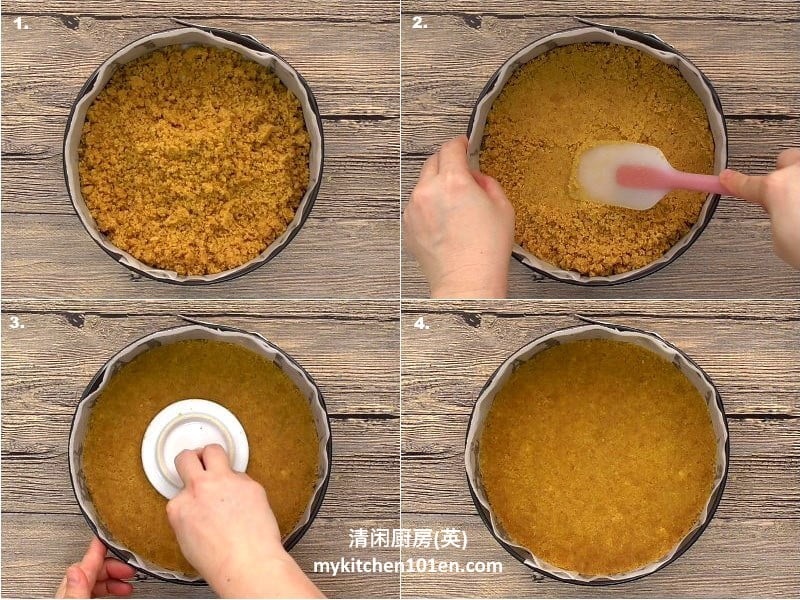 For strawberry filling:
1 Combine all ingredients in a sauce pot, bring to the boil, cook over medium heat for about 15-16 minutes until thickened. Set aside to cool. (Reminder: Use sauce pot with thicker base to prevent burning. You may prepare the jam ahead and keep refrigerated for later use).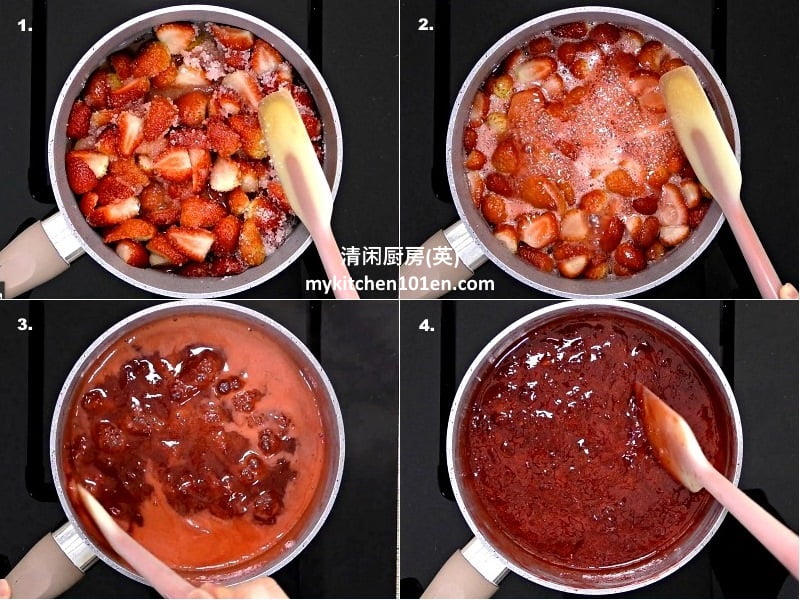 Making cheesecake:
1 Sprinkle gelatin powder over plain water, set aside to soak for 15 minutes. Cook the soaked gelatine over medium-low heat until melted. Set aside to slightly cool down. (Reminder: The strength for *gelatine powder used in this recipe is 200 blooms.)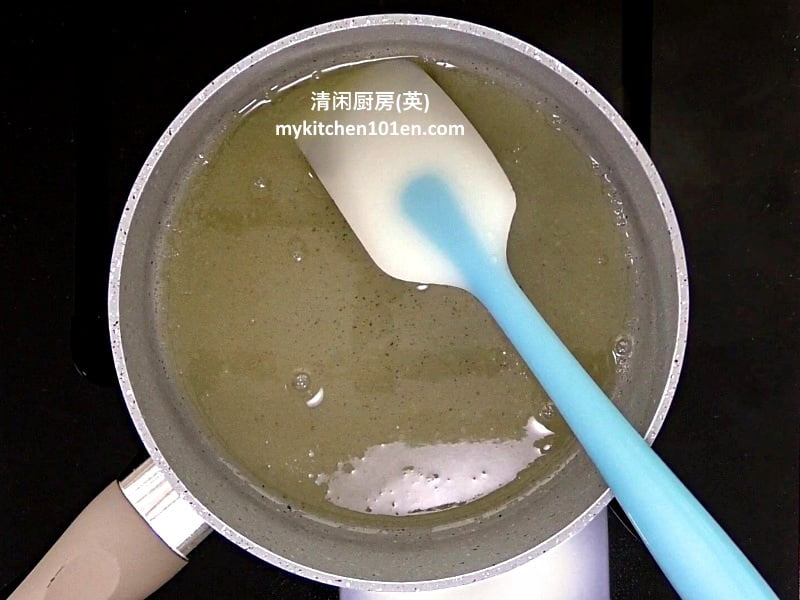 2 Beat cream cheese over low speed until smooth. (Reminder: The cream cheese must be at room temperature. If it is cold, you won't be able to beat until smooth and creamy.)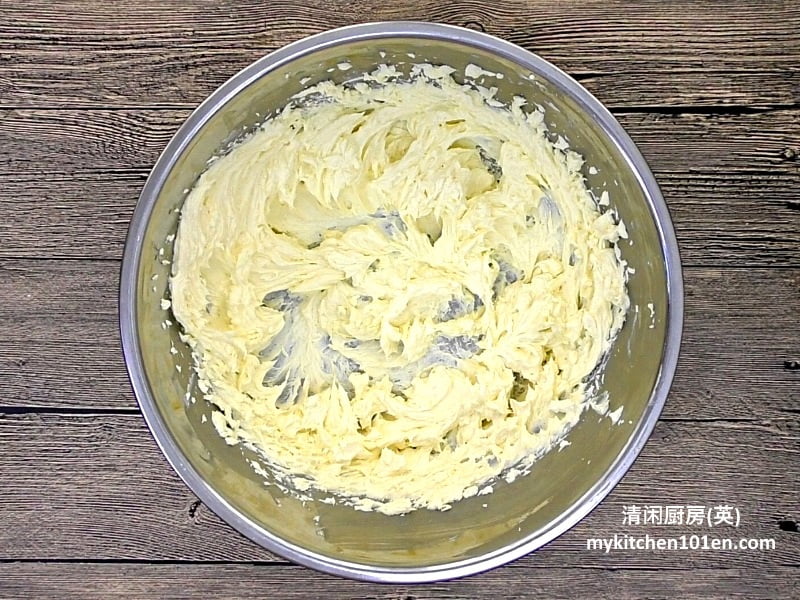 3 Add in Greek yogurt and melted gelatine, mix until blended. (Reminder: To convert plain yogurt into Greek yogurt, line a sieve with a piece of cloth and put onto a bowl, put plain yogurt in the sieve and refrigerated overnight. The strained yogurt is Greek yogurt.)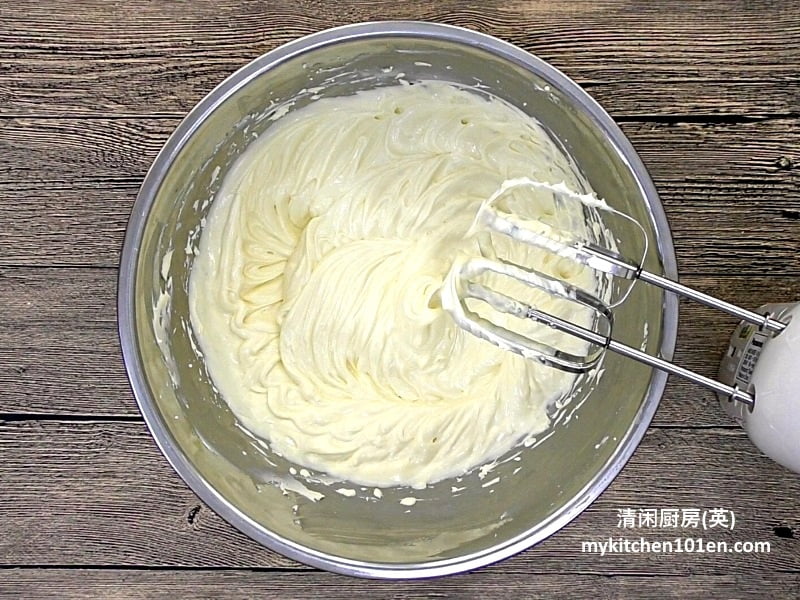 4 Add in strawberry filling, mix until combined. Whip dairy whipping cream, add to strawberry cheese mixture, fold until combined. (Reminder: Use stainless steel mixing bowl for whipping. Keep both mixing bowl and whisk in freezer for 30 minutes to chill them up before using.)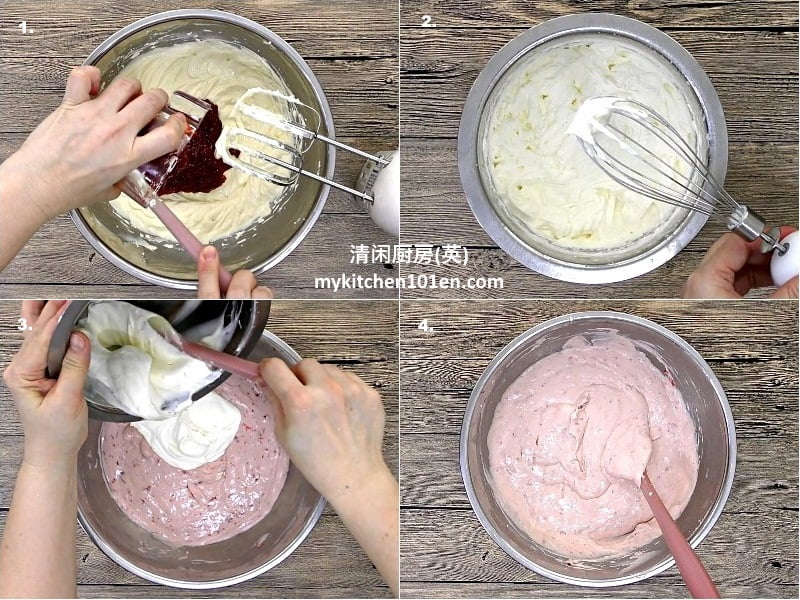 5 Pour strawberry cheese mixture onto biscuit crust, level the surface with spatula.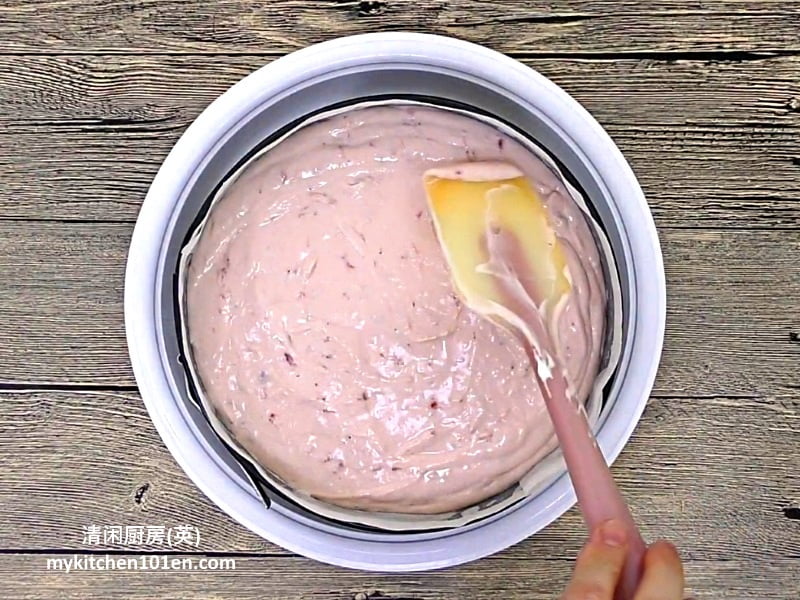 6 Cover and chill for at least 8 hours or overnight, until fully set.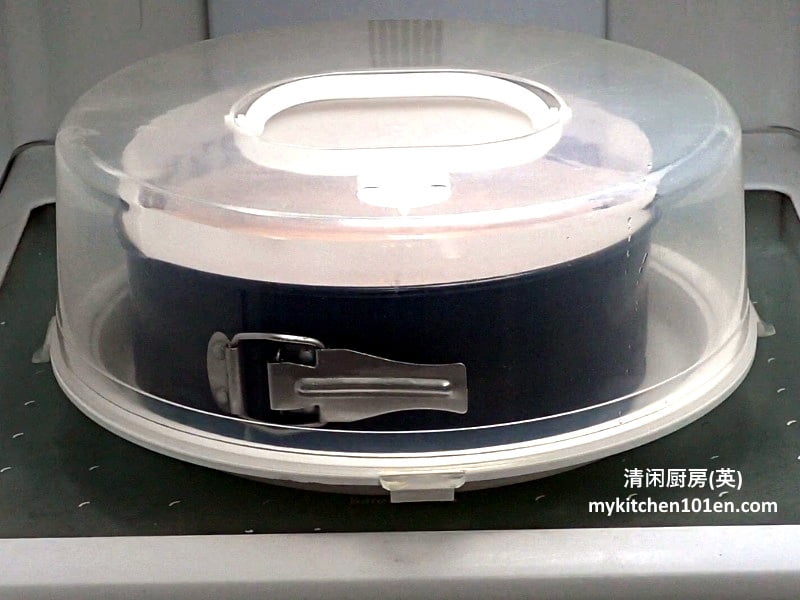 7 Cut into 12 portions, keep unfinished portions refrigerated (the cheesecake will start to melt if left at room temperature for too long).