This huat kuih recipe uses natural red colour from red yeast rice. Top with some plain batter, the huat kuih resembles a dual colour blooming flower when steamed.
CHINESE VERSION: 天然色素双彩发糕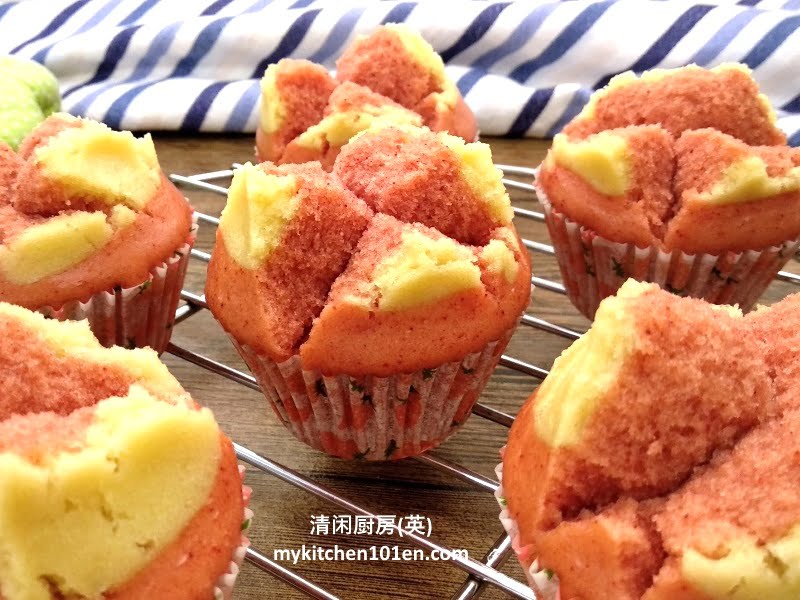 Natural Dual Colour Huat Kuih | MyKitchen101en
Yields: 6
Ingredients:
250 g pandan infused hot water*
1/8 tsp fine salt
85 g sugar
250 g plain flour
4 tsps baking powder
30 g milk powder (optional)
4 tbsps corn oil (or other vegetable oil)
2 tsps red yeast rice powder**
Directions:
1 *Pandan infused hot water: Boil 300 g of water with 3 pcs of pandan leaves until you smell the pandan fragrance. Measure out 250 g of hot water. (Reminder: You may just use hot water if couldn't get pandan leaf.)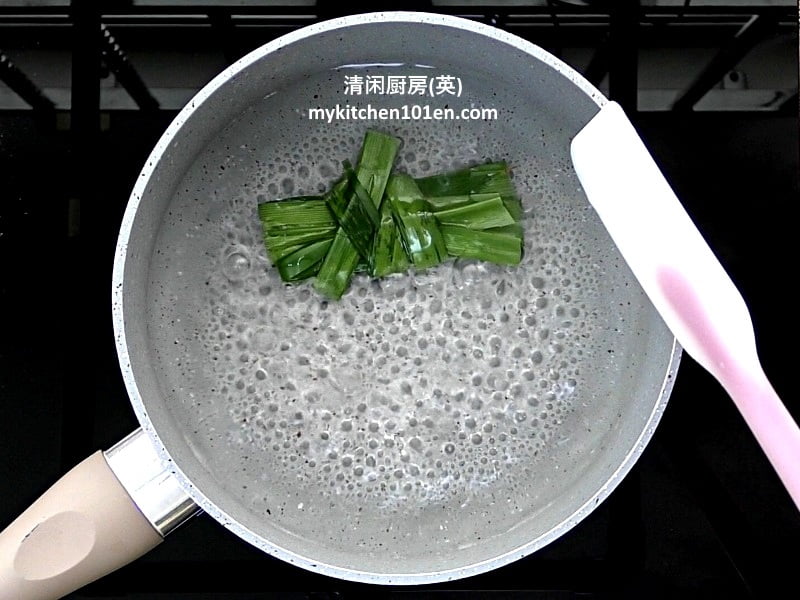 2 Add salt and sugar to pandan infused hot water, stir until fully dissolved, set aside to cool.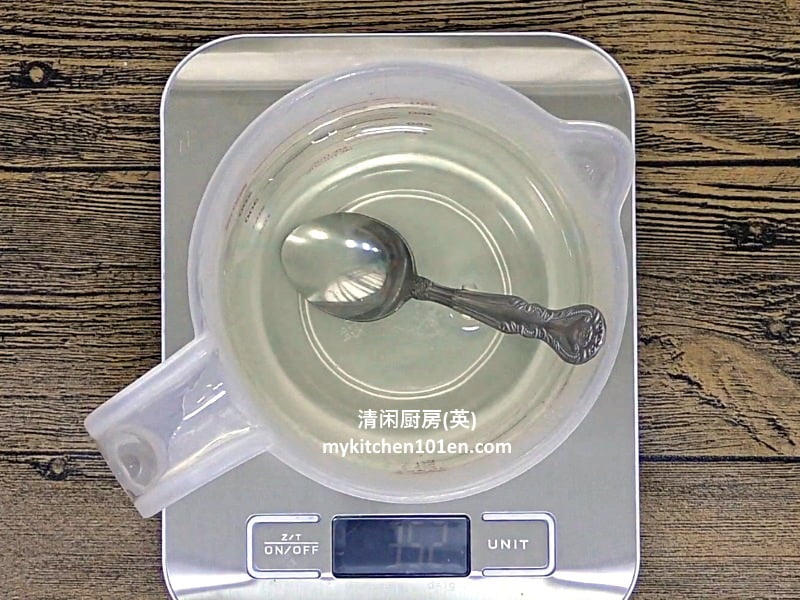 3 Bring the water of steamer to the boil.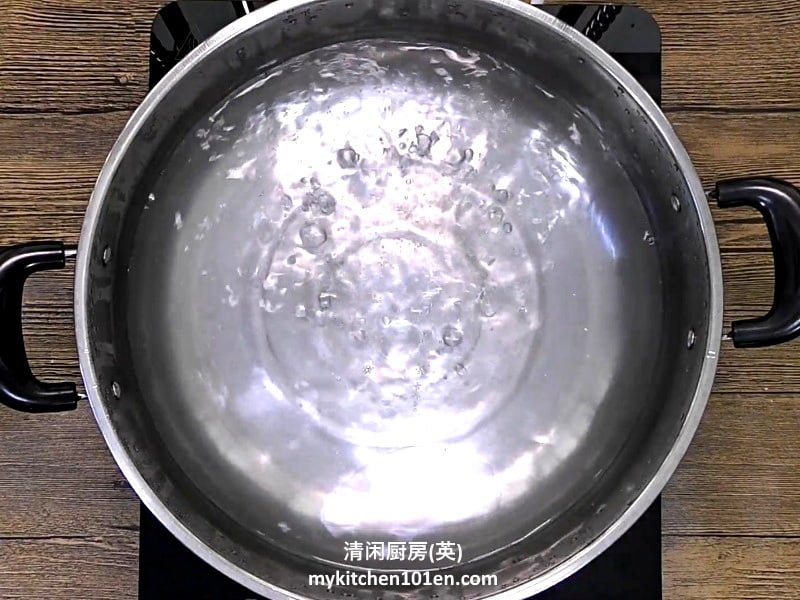 4 Sieve together plain flour, baking powder and milk powder, mix well.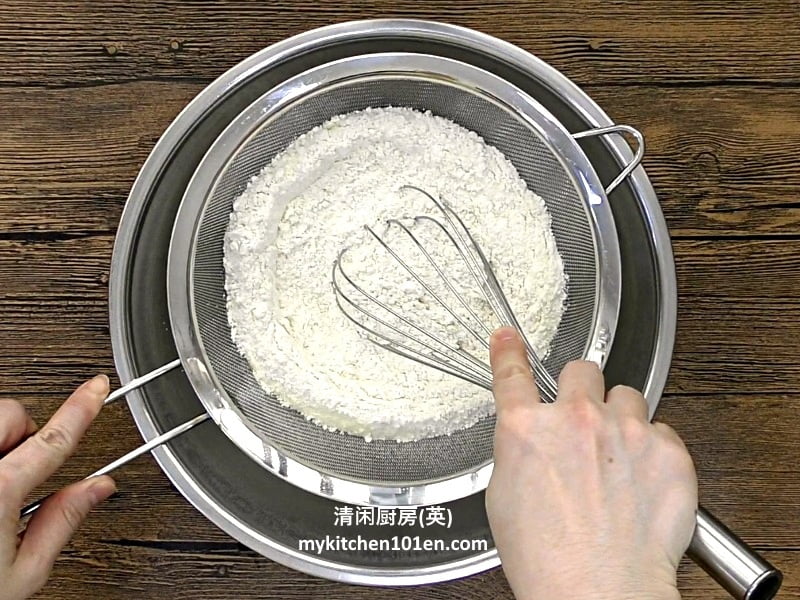 5 Add in cooled sugar syrup, mix until blended. Add in extra water if the batter is too thick (about 1-2 tbsps).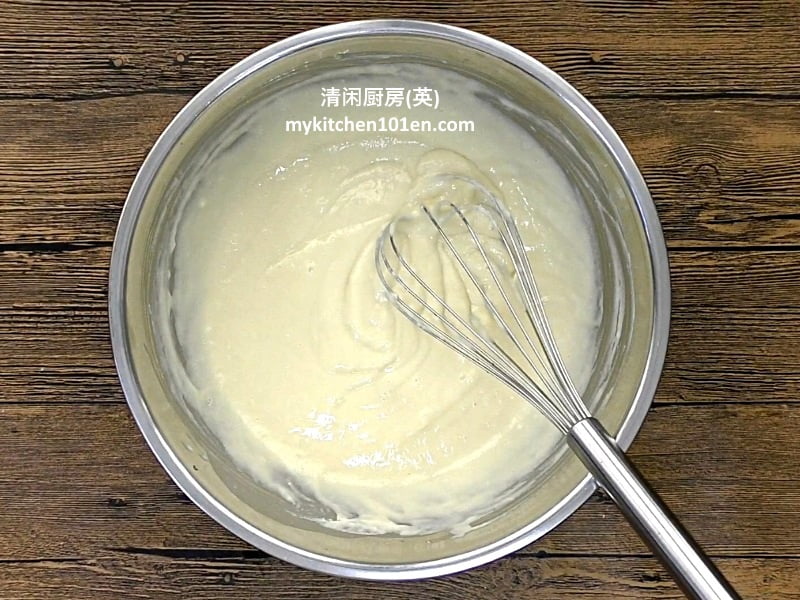 6 Add in corn oil, mix until combined.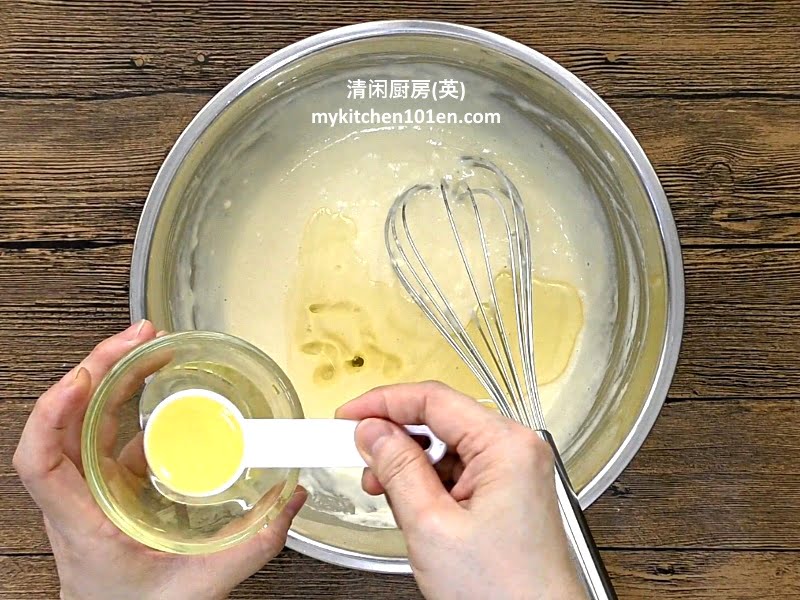 7 Measure out 50 g of plain batter.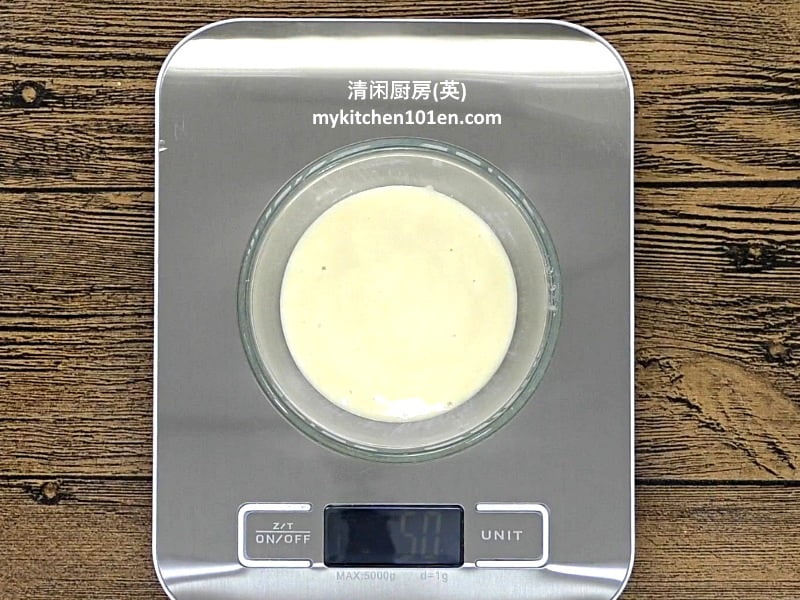 8 Sieve red yeast rice powder into the remaining batter, mix until well blended. (Reminder: **Red yeast rice is available at Chinese Medicine shop. Grind red yeast rice into fine powder using dry mill grinder and sift through before using. Keep unused portion refrigerated for storage.)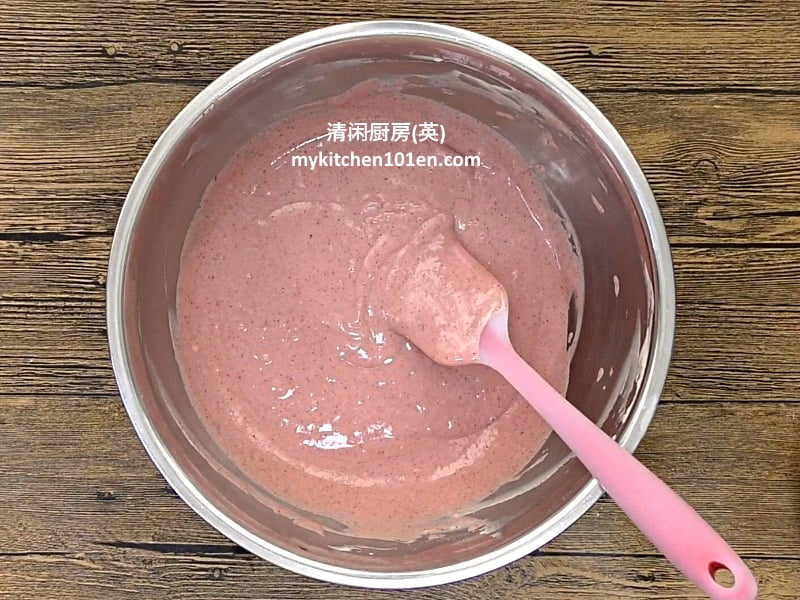 9 Pour red yeast batter into 6 lined baking cups (7.5-cm), then top with plain batter.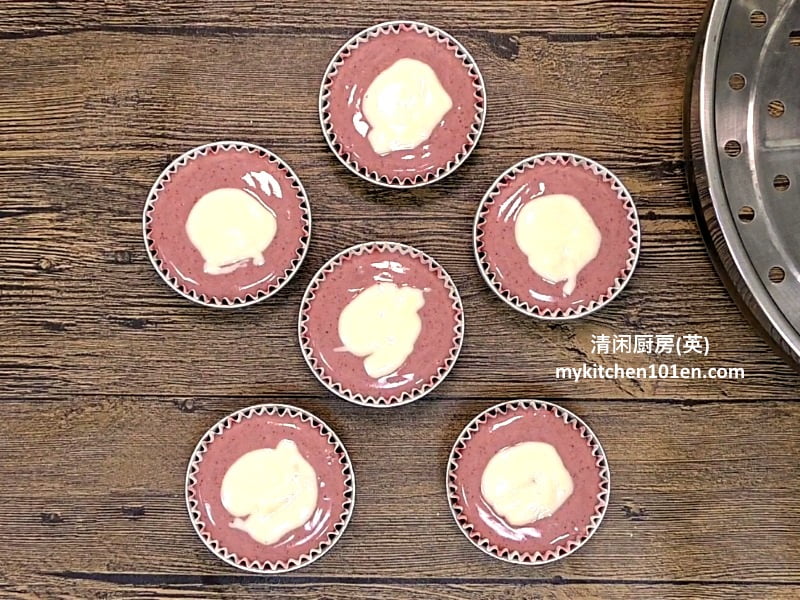 10 Steam over medium-high heat for 17-18 minutes.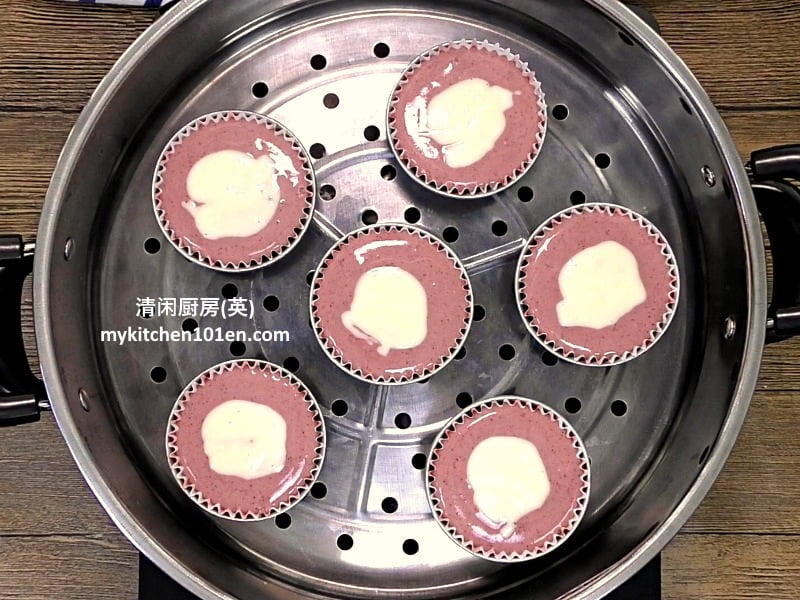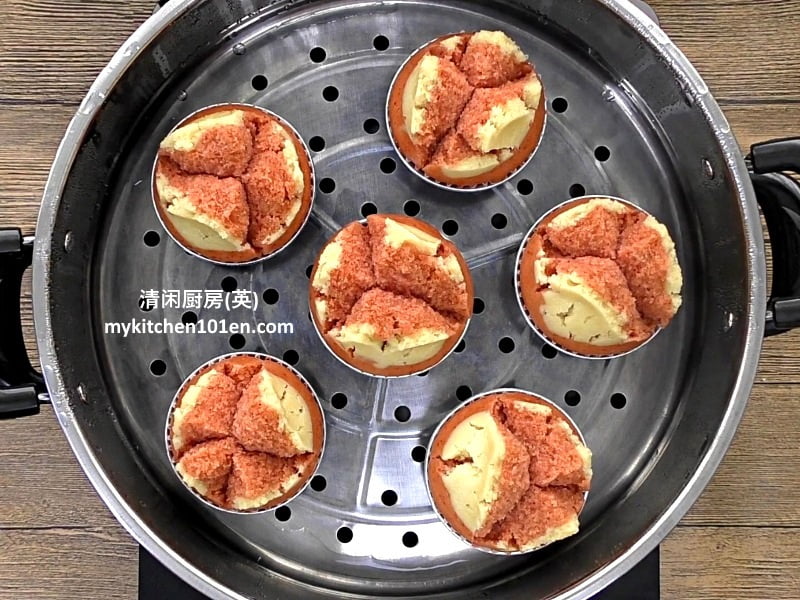 11 Unmould when slightly cooled down, then cool completely on wire rack. Put into container with cover for storage.