Nyonya pineapple tart is an open faced version tart. It is an all-time favorite in Malaysia and Singapore, especially during Chinese New Year. The crust is rich, buttery and crumbly with melt-in-the-mouth texture.
Though time consuming, making your own pineapple filling is not difficult, you can adjust the right amount of sweetness to your liking and the effort is really worth it.
CHINESE VERSION: 娘惹黄梨挞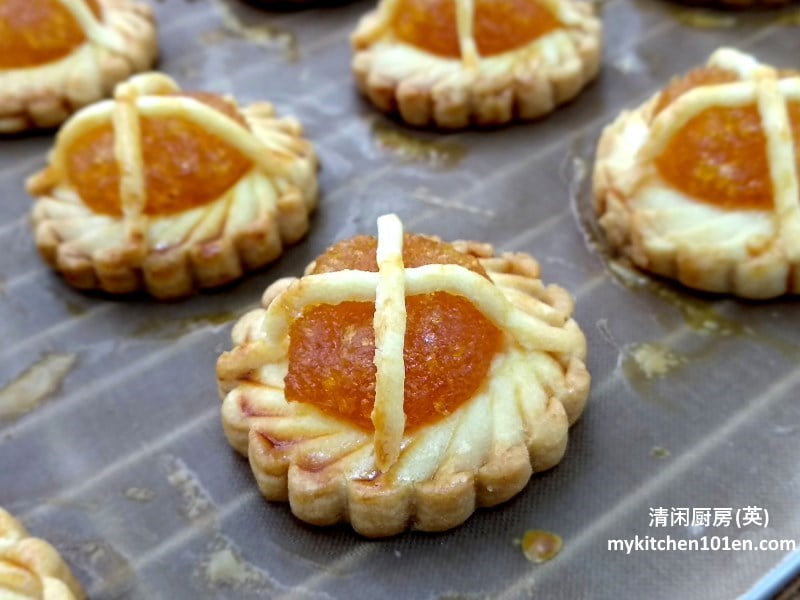 Nyonya Pineapple Tarts | MyKitchen101en
Yields: 30 pieces
Ingredients:
250 g pineapple filling (Please refer: Pineapple Jam/Filling Recipe)
65 g butter (salted)
45 g margarine
40 g icing sugar
1/8 tsp salt
1 egg yolk
190 g plain flour
1 tbsp milk powder
Directions:
1 Divide pineapple filling into 30 pieces (each about 8 g).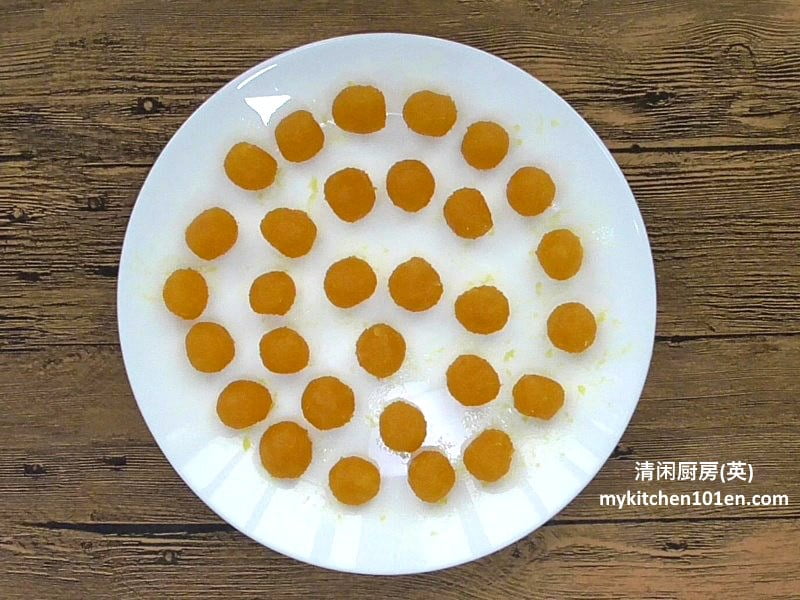 2 Combine butter, margarine, icing sugar and salt, beat over medium speed until light and fluffy. Add in egg yolk, mix until well blended.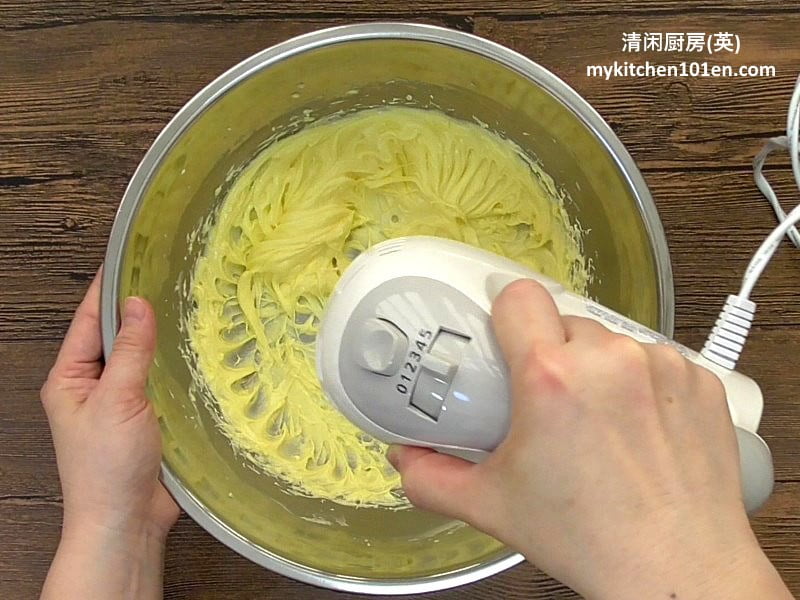 3 Sieve in plain flour and milk powder, mix until a dough is formed.
4 Lightly floured work surface, roll the dough out to 4 mm thickness, then cut out with pineapple tart cutter.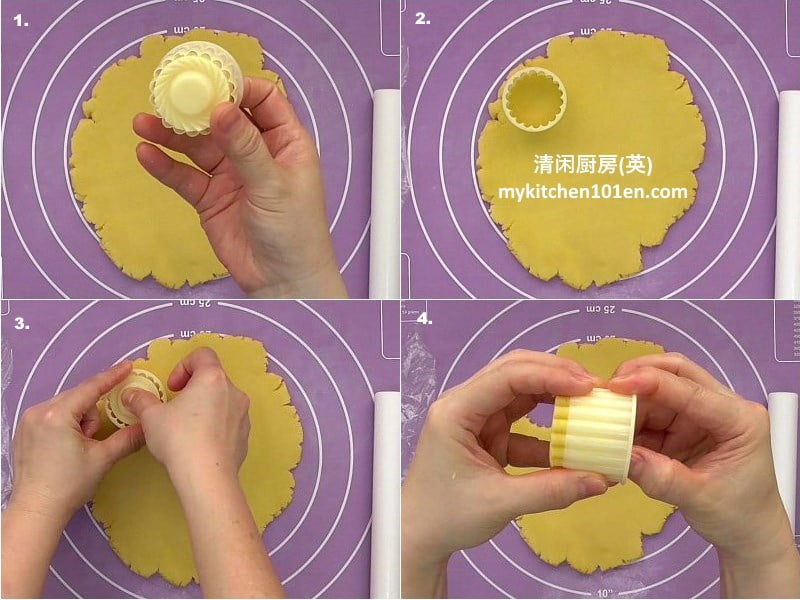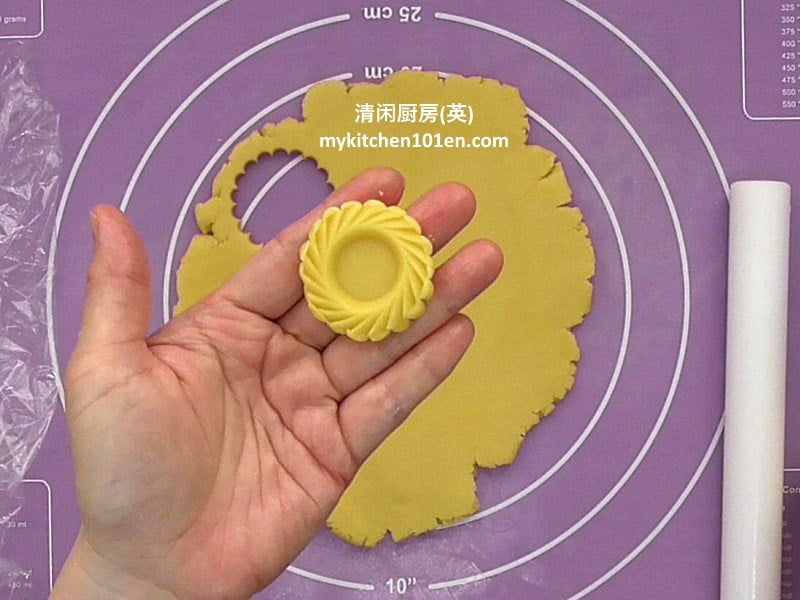 5 Arrange the cut tart dough on a wire rack or baking tray lined with parchment paper.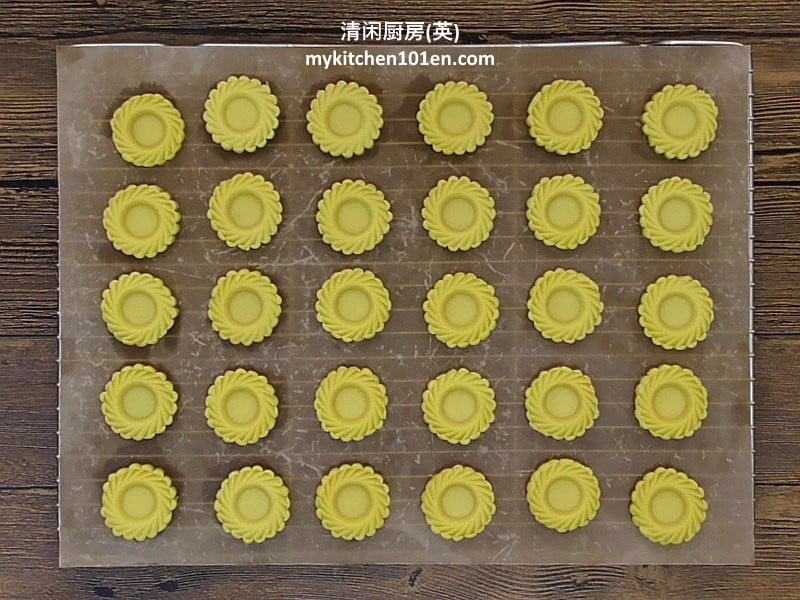 6 Preheat oven to 190°C/375°F.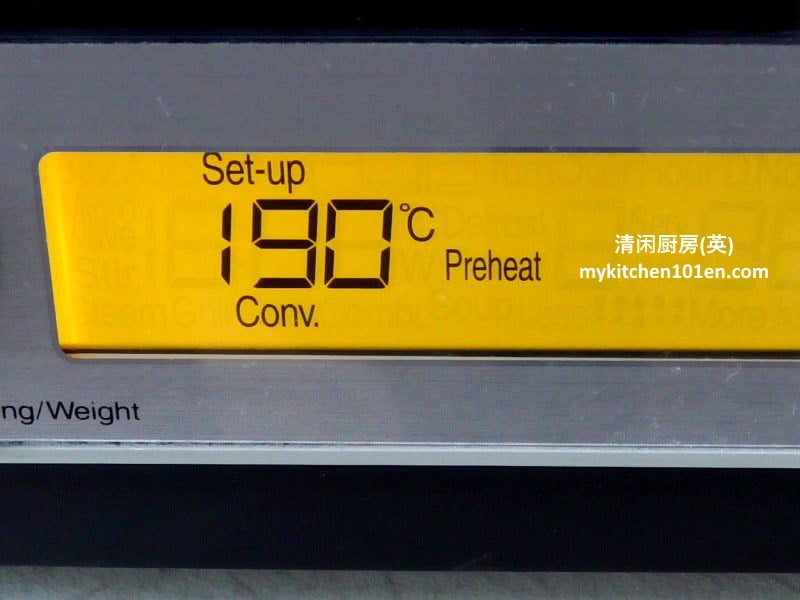 7 Prepare egg wash: Mix together 1 egg yolk and 1/2 tbsp of water, sieve through. Brush tart dough with egg wash.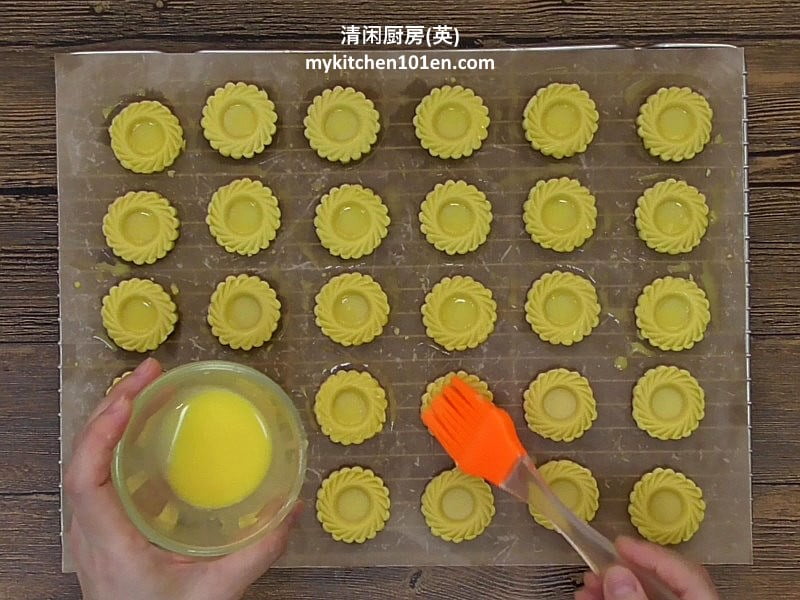 8 Top each with pineapple filling.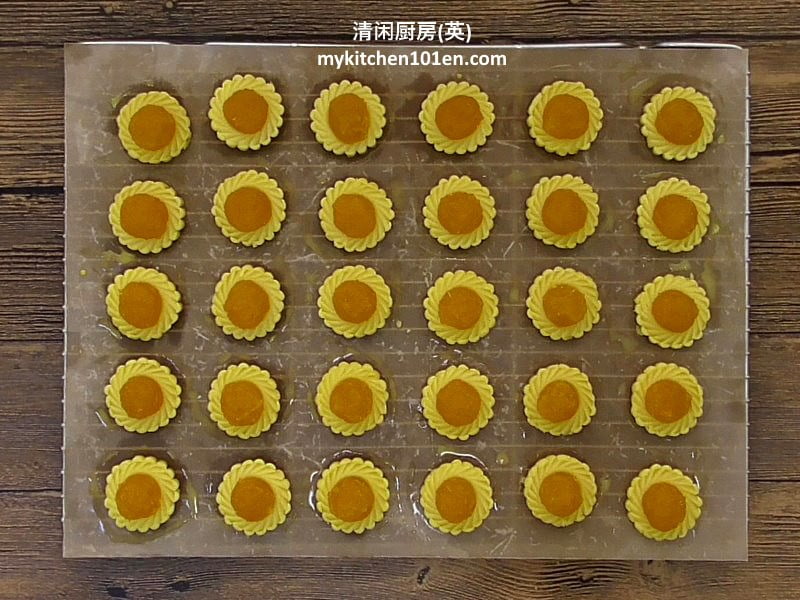 9 Flatten the leftover dough into very thin sheet, then cut into thin strips using plastic knife, use the dough strips to decorate the tarts.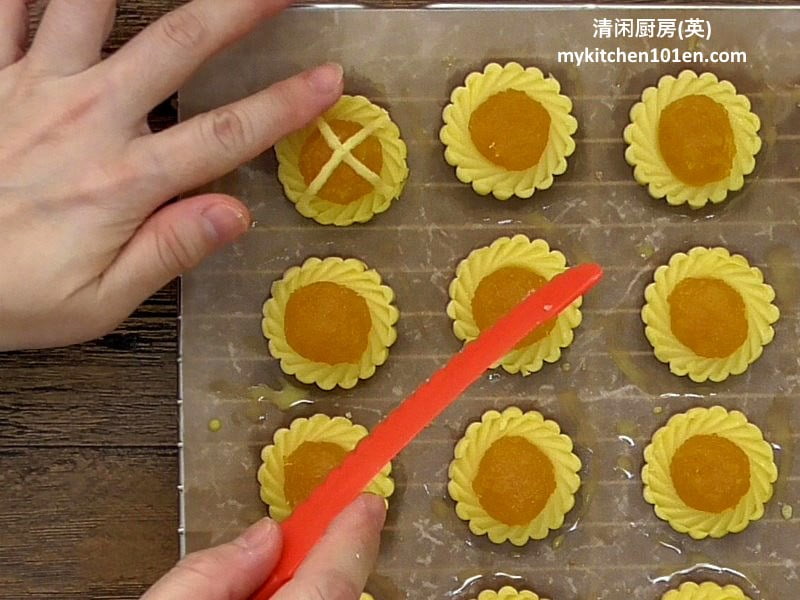 10 Brush the dough strips with egg wash.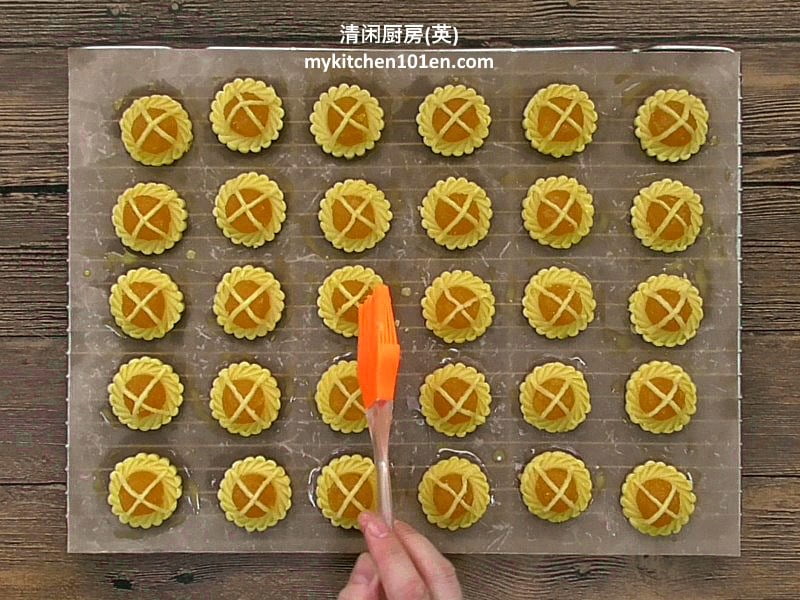 11 Bake at 180°C/355°F for 16-17 minutes, until lightly browned (turn the tray once after 10 minutes). Allow the tarts to cool in the oven for 15 minutes before removing from oven.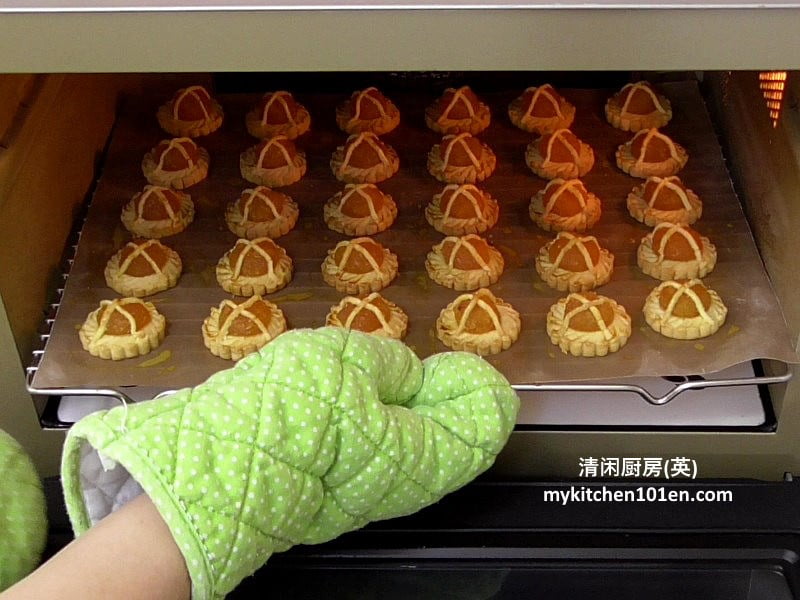 12 Set aside to cool completely after removing from oven.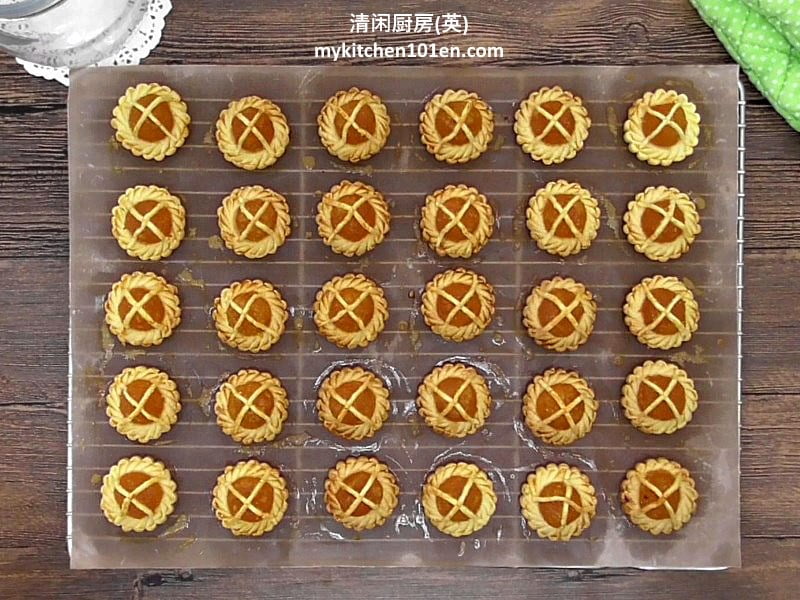 13 When fully cooled, transfer the pineapple tarts to airtight container for storage.