This is a simple and delicious pineapple jam filling. You can use this for varieties of pineapple cookies, tarts or pies.
Tangy with just the right amount of sweetness, this pineapple jam/filling is perfect for tart. It is made with only 4 simple ingredients.
In Chinese: 凤梨内馅食谱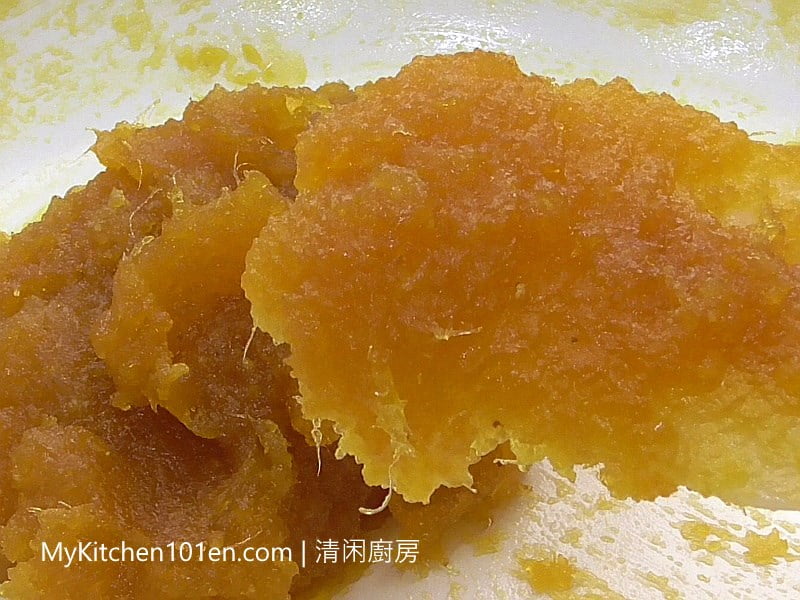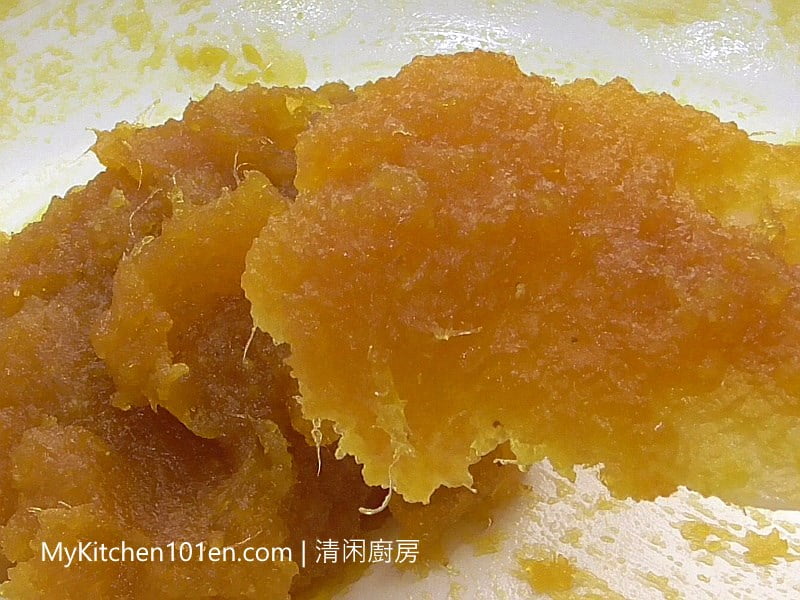 Pineapple Jam/Filling Recipe |MyKitchen101en
Yield: 650g Pineapple Jam
Ingredients:
Fresh Pineapple 1 kg
Sugar 300g
Pinch of Salt
Cinnamon ½ stick (about 2g)
Instructions:
1 Cut and peel pineapple, slice into bite-sized pieces.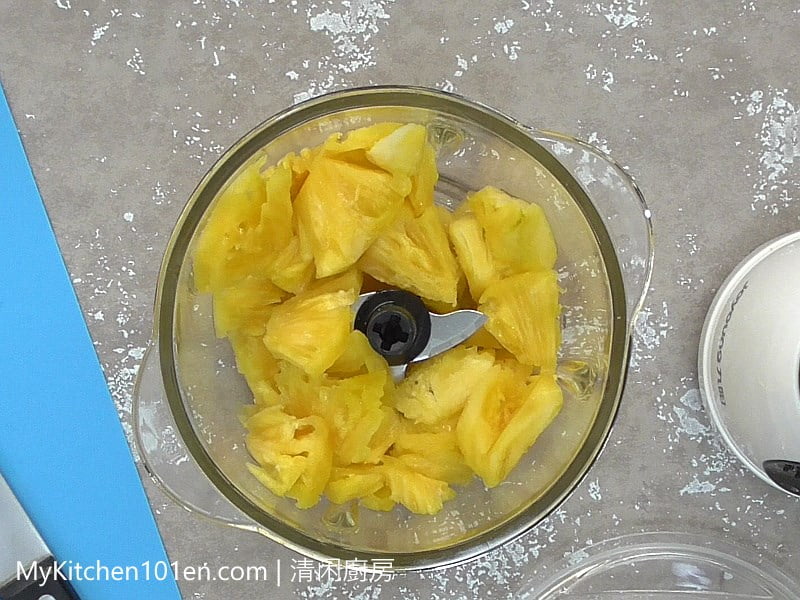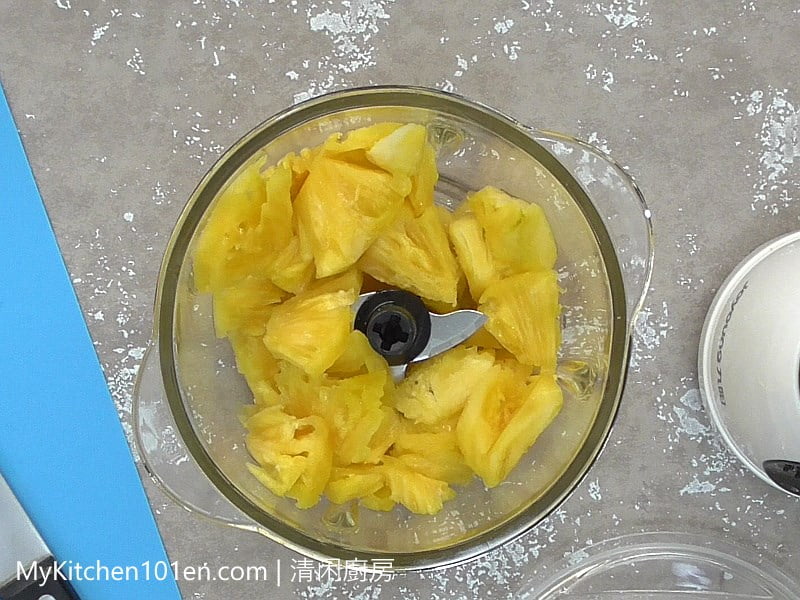 2 Process in a food processor until fine.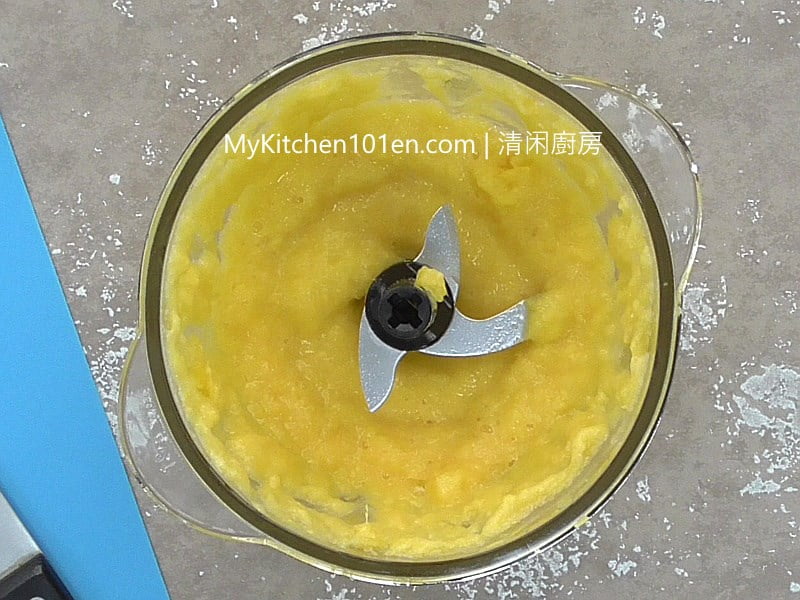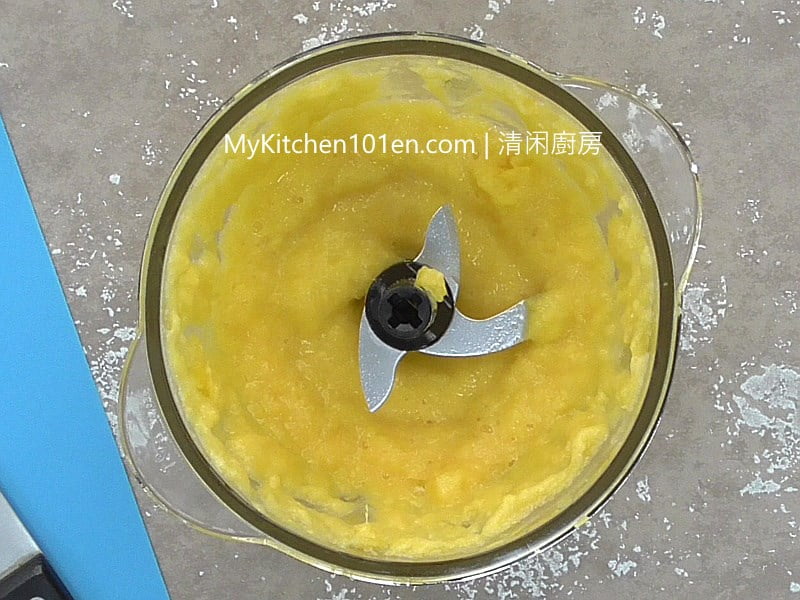 3 Mix pineapple puree with 300g sugar, pinch of salt and ½ stick cinnamon (2g). Cook over medium heat, stir constantly to prevent scorching.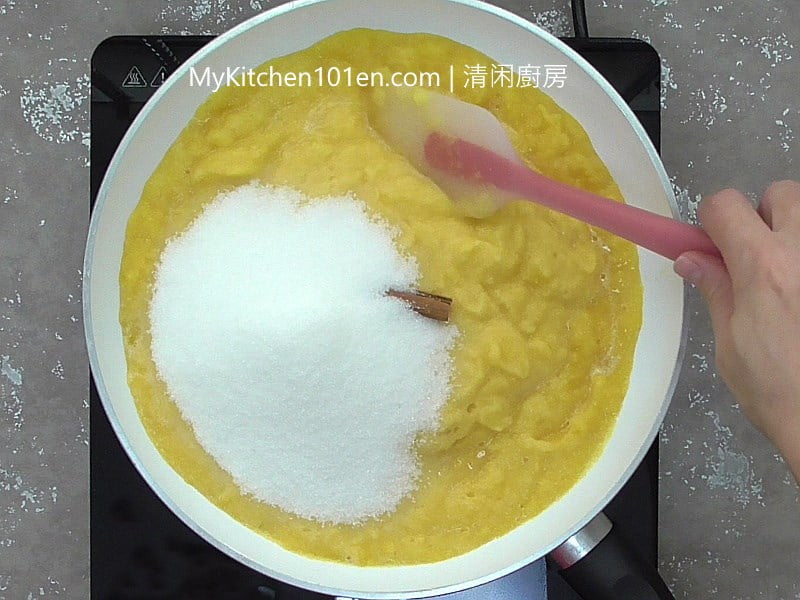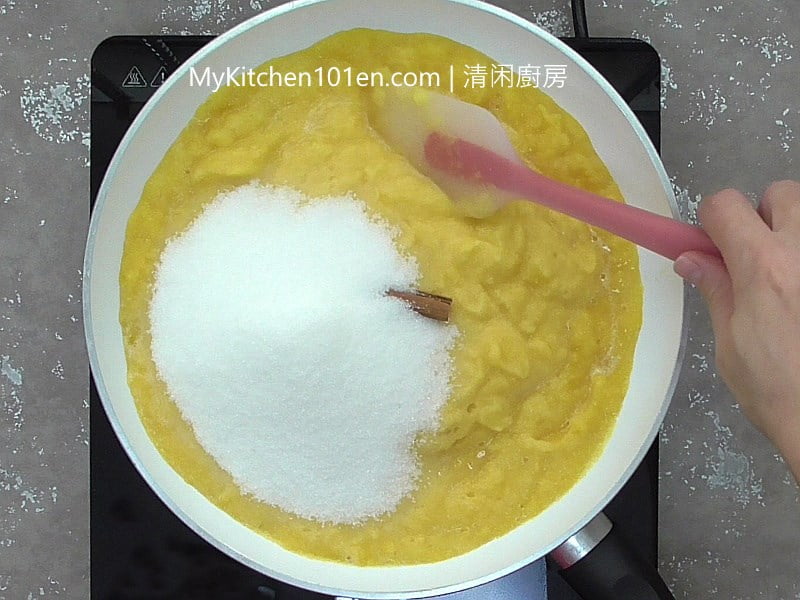 4 Keep stirring until the mixture has thickened and turned golden brown with all moisture dries out, remove cinnamon stick.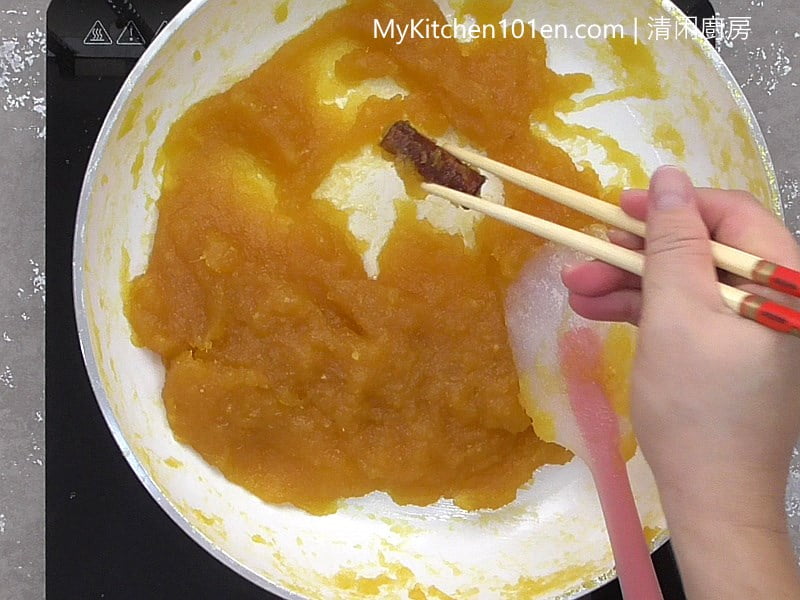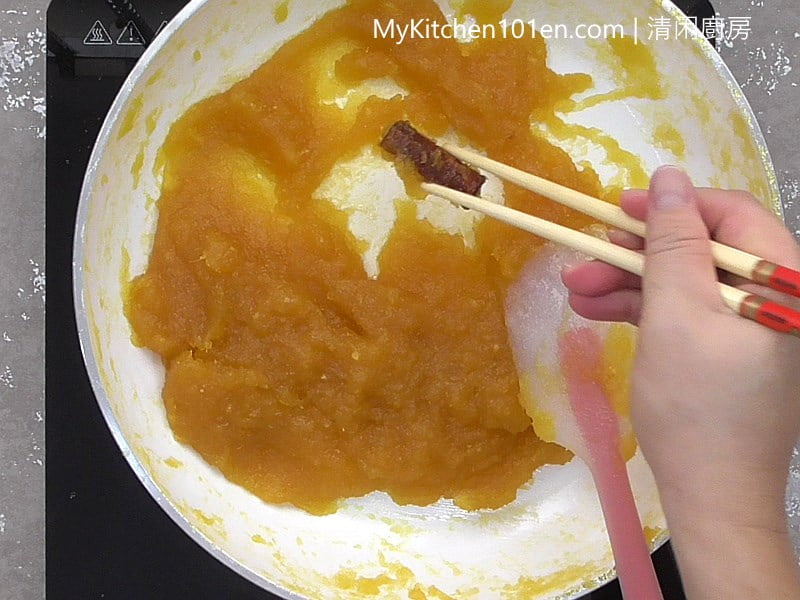 5 Pineapple filling can be prepared in advance and keep refrigerated for one to two month.