Mantou (or Chinese/Oriental Steamed Bun) made with pumpkin flesh has a nice golden yellow colour. It has mild sweet flavour with soft and fluffy texture. You may made this pumpkin mantou ahead of time and freeze it. To serve, just steam it again until softened, it is very convenient.
CHINESE VERSION: 金瓜馒头 (金枕头南瓜馒头)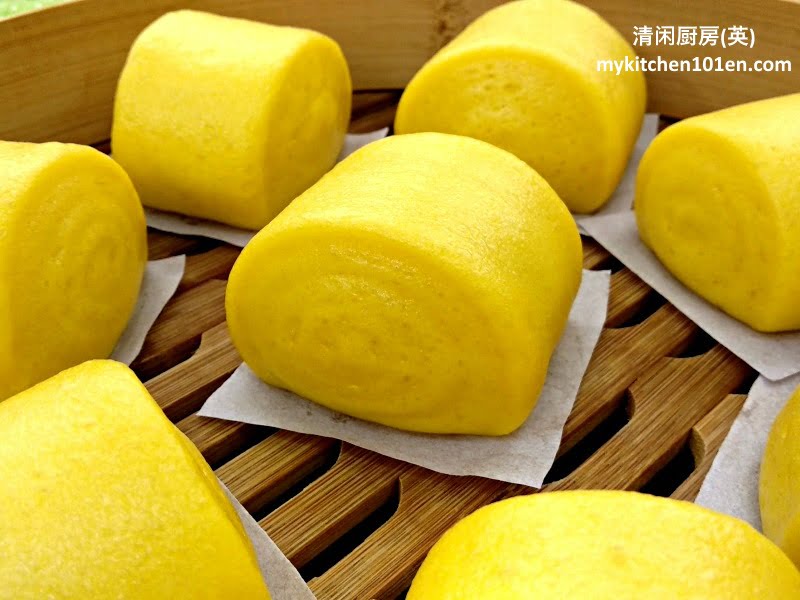 Pumpkin Mantou (Pumpkin Chinese Steamed Bun) | MyKitchen101en
Yields: 8
Ingredients:
100 g pumpkin flesh (diced)
1/2 tsp instant yeast + 2 tsps plain water
165 g plain flour
25 g fine sugar
2 1/2 tsps vegetable oil
Directions:
1 Steam pumpkin over medium heat for 10 minutes. Blend until smooth, set aside to cool.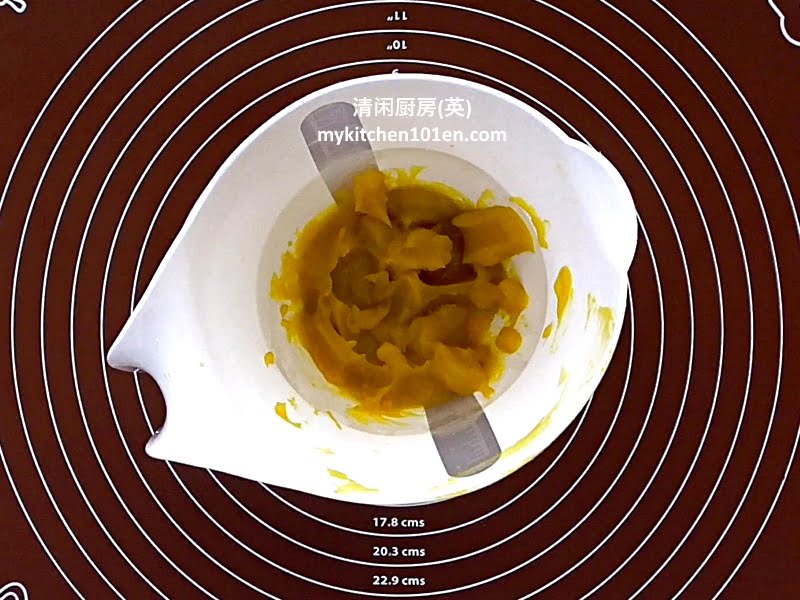 2 Add 2 tsps of water to instant yeast, mix well.
3 Mix together plain flour and fine sugar. Add in cooled pumpkin paste and yeast, mix well. Add in vegetable oil, mix into a dough. Knead the dough for about 7 minutes, until the outer is smooth. (Reminder: The dough should be soft but not sticky. If your dough is drier, add in a bit more water. If it is sticky, lightly coat hand with flour when kneading.)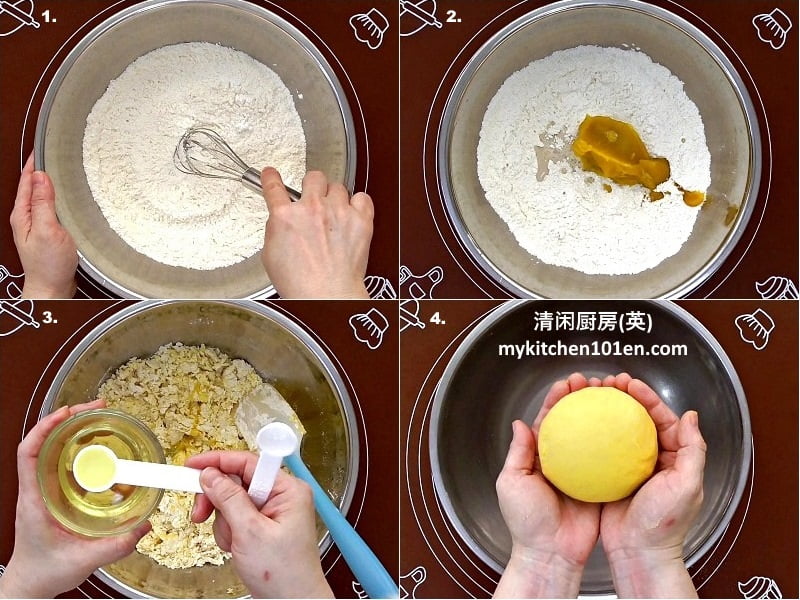 4 Cover and set aside to rest for 7-8 minutes.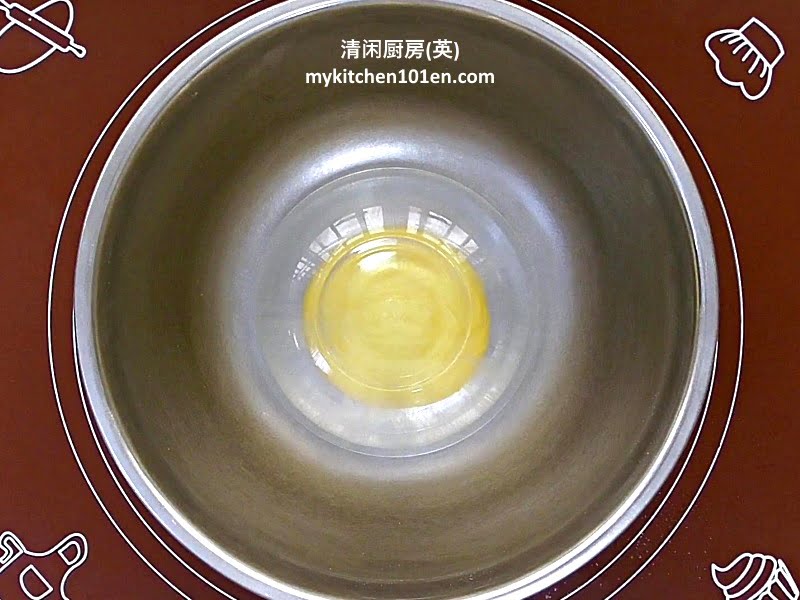 5 Roll out the rested dough into thin rectangular shape dough, then roll up into a rod shape. Cut into 8 portions using serrated knife, put each on a piece of paper.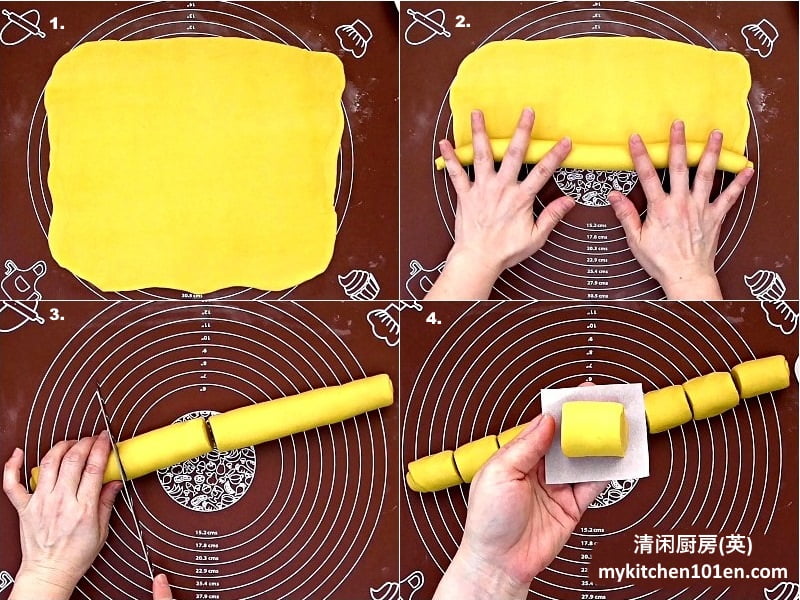 6 Bring 500 ml of water to the boil in a steamer, off the heat, then add in 1 Litre of plain water.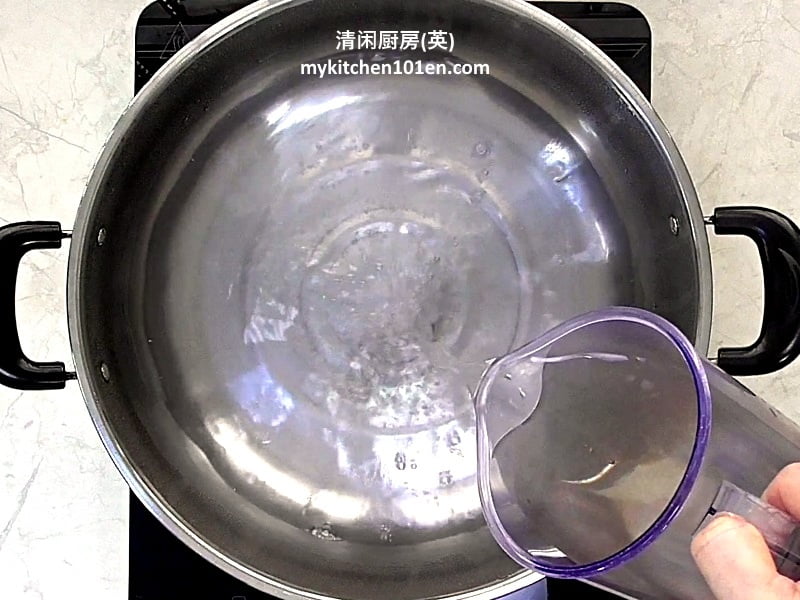 7 Arrange mantou dough in steamer rack (leave some space between each). Put the racks over the warm water, cover and proof for 20 minutes. (Reminder: Do not over-proof, over-proofed mantou will have wrinkle surface when steamed. It is suggested to use bamboo steamer for steaming as it will prevent condensation water from dripping onto mantou.)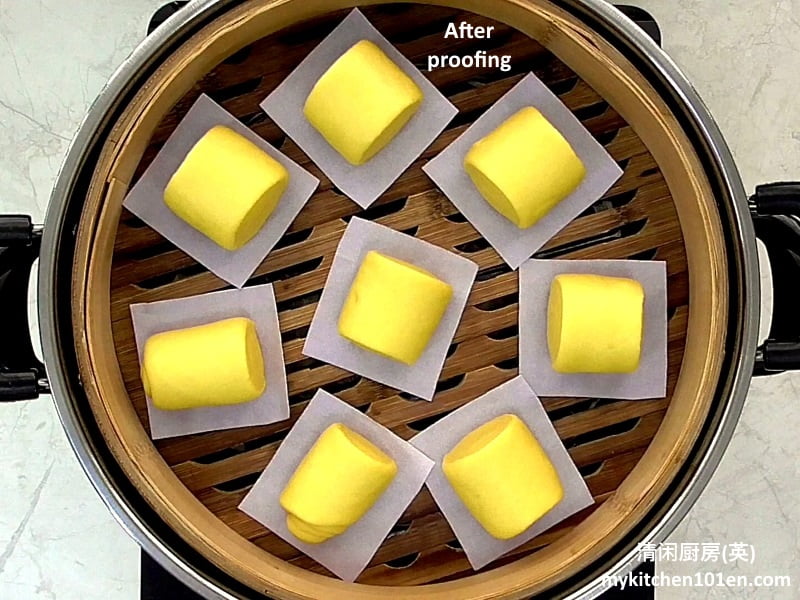 8 After proofing for 20 minutes, turn the cooker to high heat until water is boiling (about 3 minutes), then reduce to medium heat and steam for another 15 minutes.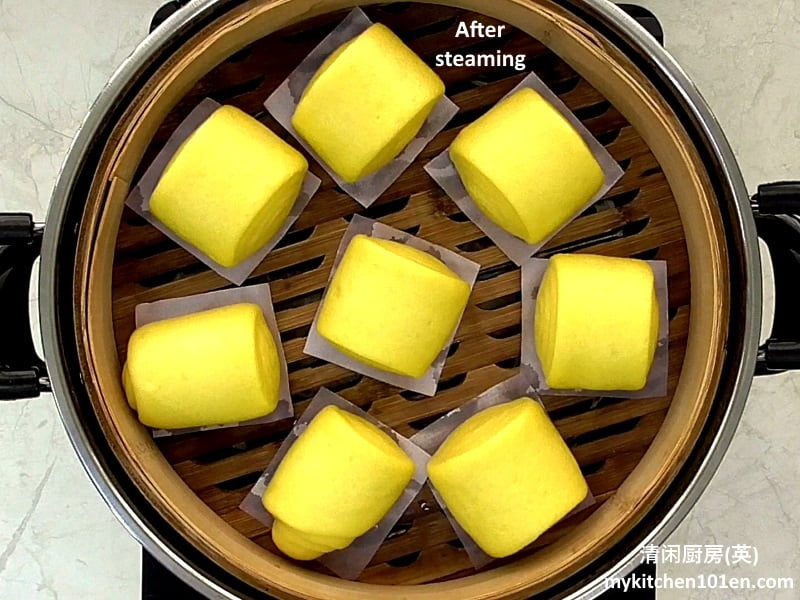 9 Soft and fluffy Pumpkin Mantou!