This pandan flavour Kuih Kosui is made with fresh pandan juice, thus it has a very nice pandan fragrance, best served with fresh shredded coconut. You may replace sugar with dark brown sugar to turn it into Dark Brown Sugar Kuih Kosui.
CHINESE VERSION: 香兰杯仔糕 Kuih Kosui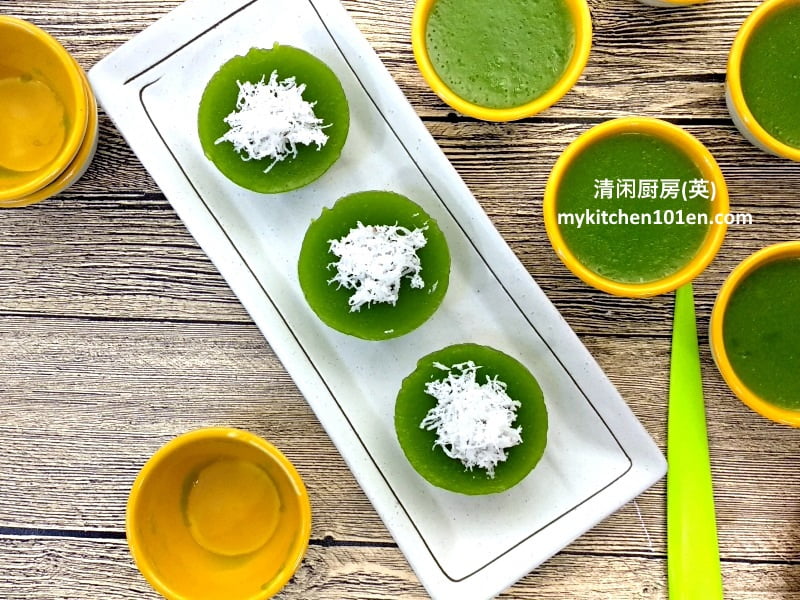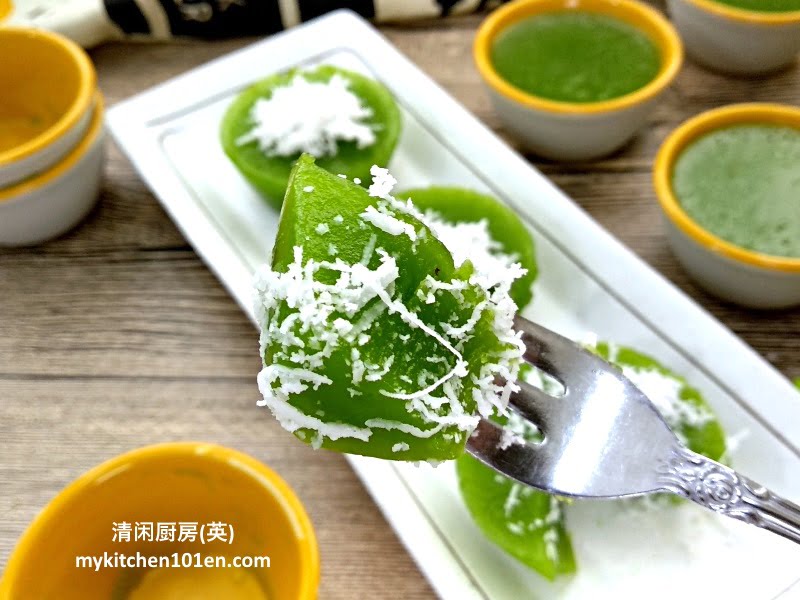 Pandan Kuih Kosui | MyKitchen101en
Yields: 10 pcs
Ingredients:
100 g pandan juice*
3/4 tsp alkaline water/lye water
40 g rice flour
15 g green bean/mung bean starch**
45 g tapioca starch
250 g plain water
100 g sugar
1/16 tsp fine salt
Other ingredient:
40 g fresh shredded coconut
pinch of salt
(**Green bean/mung bean starch: It is usually labelled as flour, sometimes as "green pea flour". You may replace it with Hoen Kwee flour which is usually available at supermarket if you can't find the mung bean starch.)
Directions:
1 Lightly coat small porcelain cups (Volume: 55 ml) with cooking oil, then arrange in steamer rack.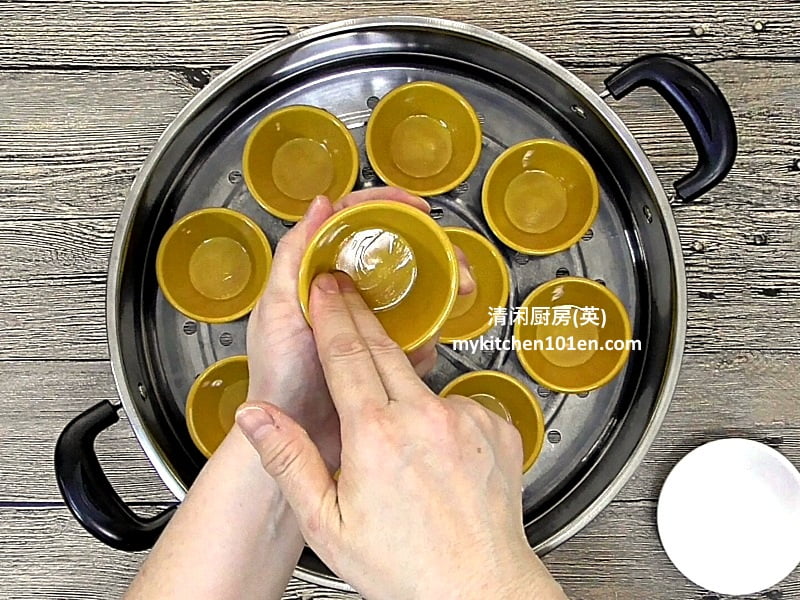 2 *Pandan juice: Add 120 g of water to 25 g pandan leaves, blend until smooth, extract 100 g of pandan juice.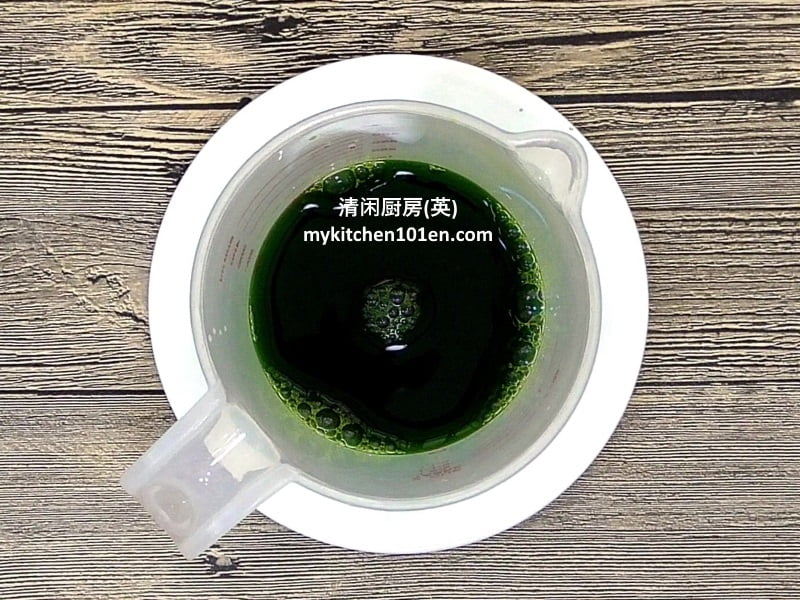 3 Add alkaline water to pandan juice, mix well. Combine rice flour, green bean starch and tapioca starch, add in pandan juice, mix until smooth. Combine plain water, sugar and salt in a sauce pot, bring to the boil, stir until sugar has dissolved. Add hot sugar syrup to pandan mixture, mix until combined. Sieve mixture into stainless steel pot. (Reminder: Alkaline water/lye water is same as the one which is used to make Chinese Alkaline Dumpling/Kee Chang. It gives Kuih Kosui chewy texture and fragrance. )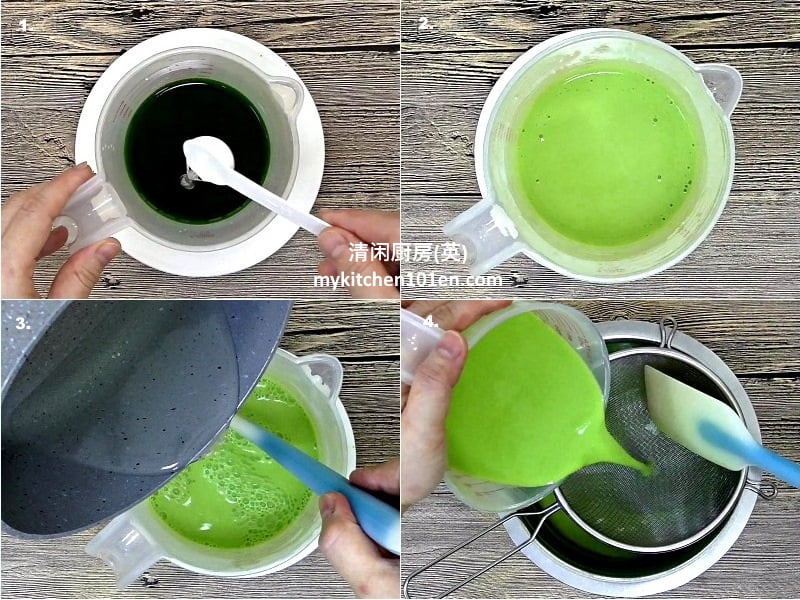 4 Bring 1/2 large pot of water to boil, turn to medium-low heat, sit stainless steel pot in hot water, cook mixture for about 1 to 1.5 minutes, until just slightly thickened.
5 Transfer mixture to measuring cup. Put steamer rack with small cups on steamer, pour mixture into the cups until 85% full.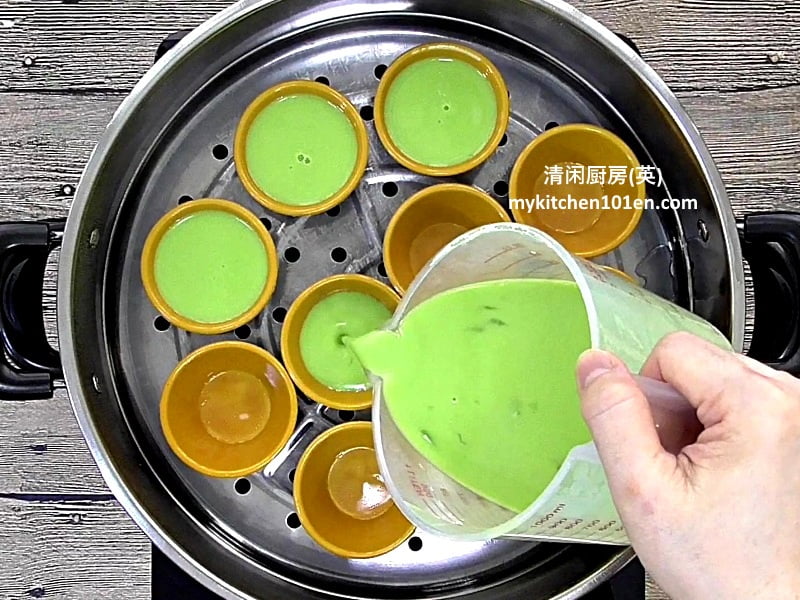 6 Steam over medium heat for 15 minutes.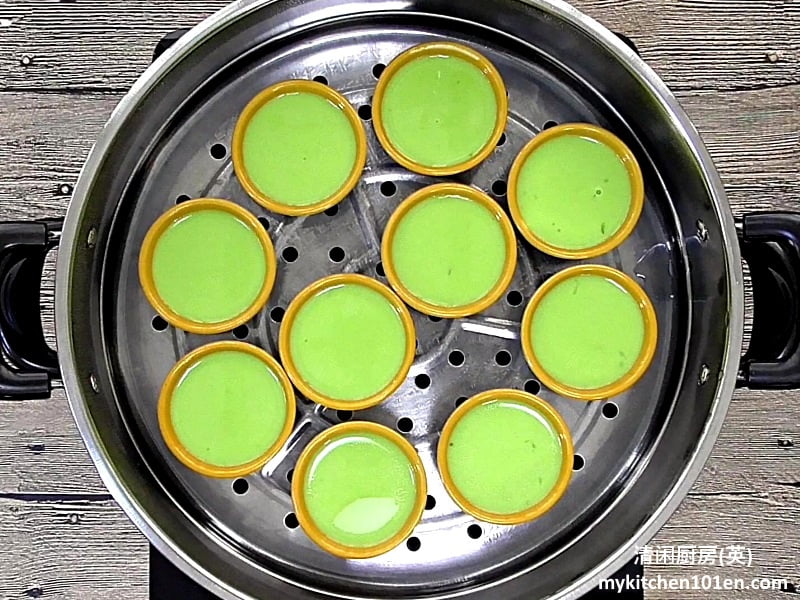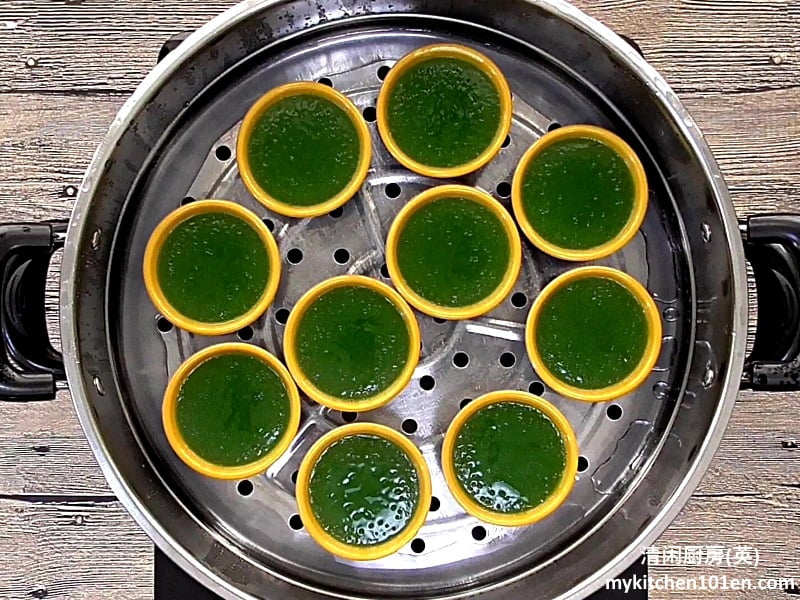 7 Set aside to slightly cool down for 10 minutes, then dip cups in cold water until completely cooled.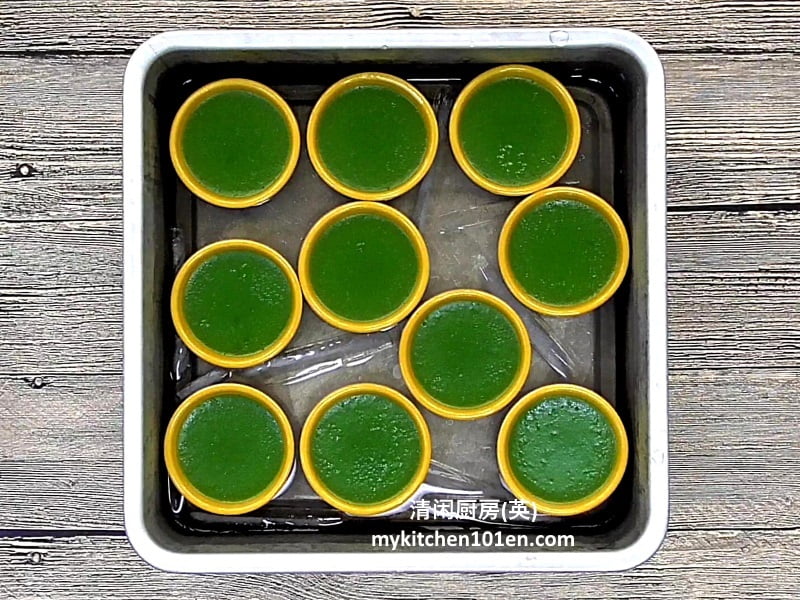 8 For shredded coconut: Add salt to fresh shredded coconut, mix well. Steam over medium heat for 5 minutes. Cover the steamed shredded coconut and set aside to cool.
9 To unmould, run a plastic knife around the edge of the cup, then take the kuih out.
10 Serve Pandan Kuih Kosui with fresh shredded coconut. (Reminder: Keep Kuih Kosui refrigerated.)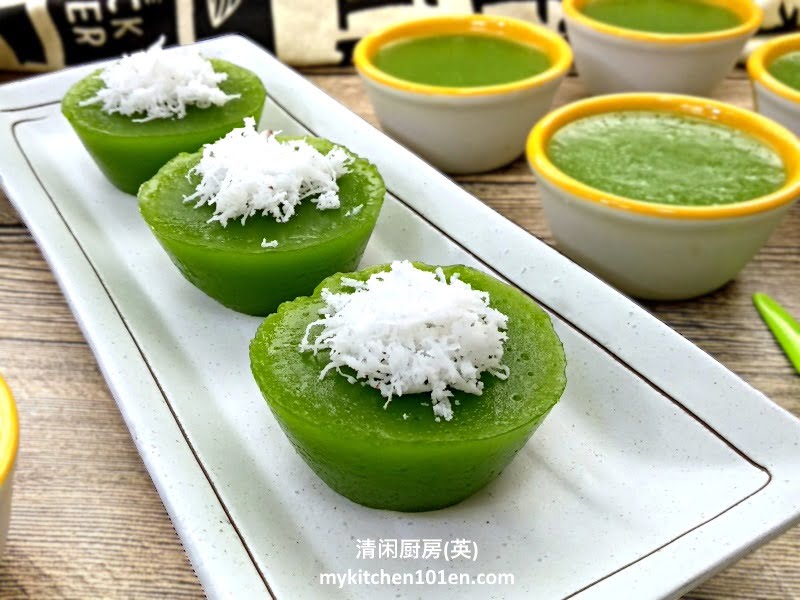 Related recipe: Dark Brown Sugar Kuih Kosui