Caterpillar cookie is a butter cookie made with cornstarch, it has a melt-in-mouth texture. It can also be piped into the shape of "flying dragon" and called "Dragon cookie".
CHINESE VERSION: 毛毛虫饼 (或称:龙饼)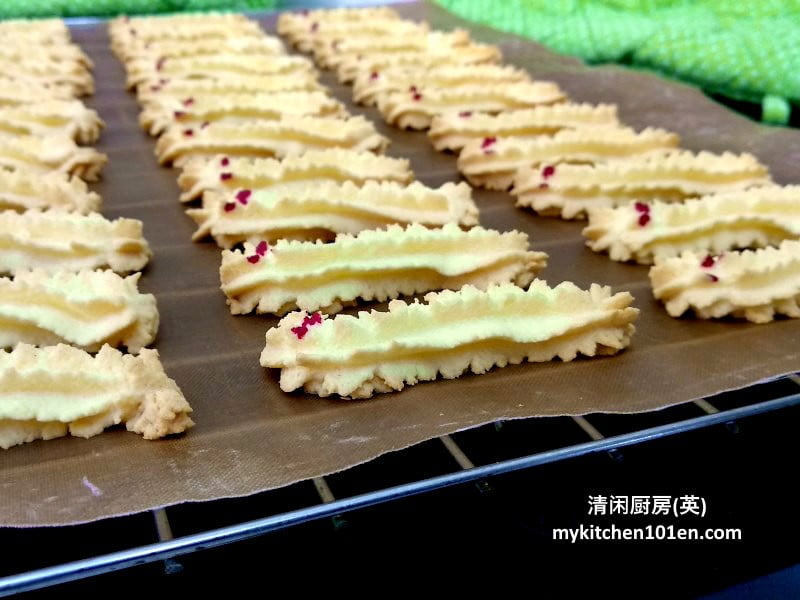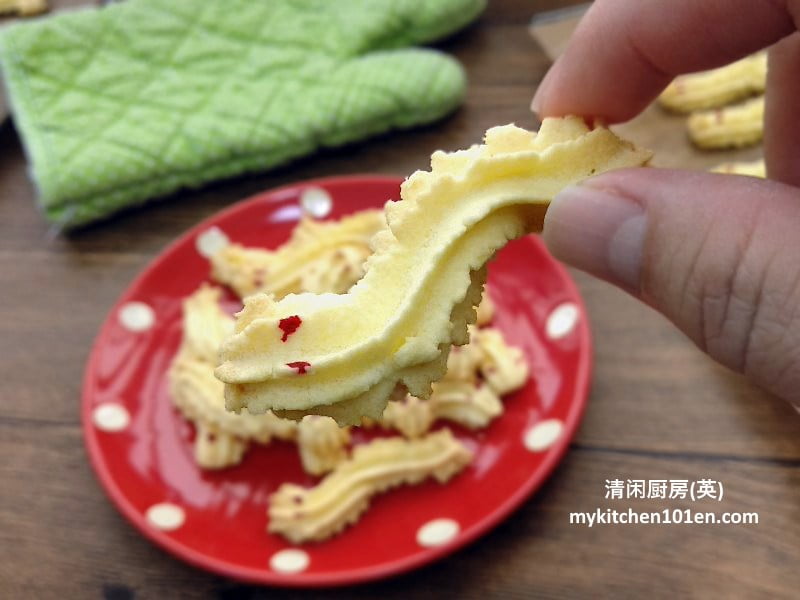 Caterpillar Cookies (a.k.a. Dragon Cookies) | MyKitchen101en
Yields: about 95 pieces
Ingredients:
120 g butter (salted)
80 g icing sugar
1/16 tsp fine salt
1/8 tsp vanilla essence
2 egg yolks (grade A/size: L)
20 g milk powder
225 g cornstarch
30 g plain flour
some red colouring (for decoration)
Directions:
1 Combine butter, icing sugar, salt and vanilla essence, beat over medium speed until light and fluffy.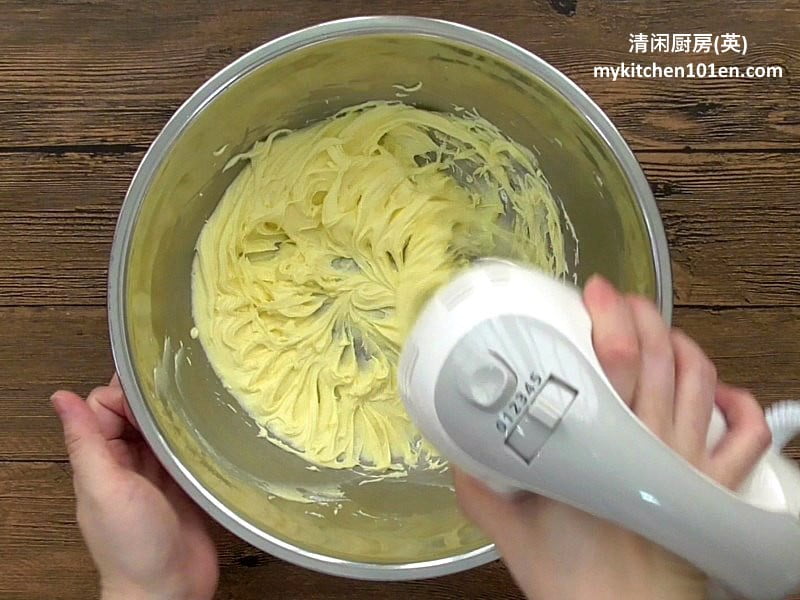 2 Add in egg yolks in 2 batches, mix until well blended.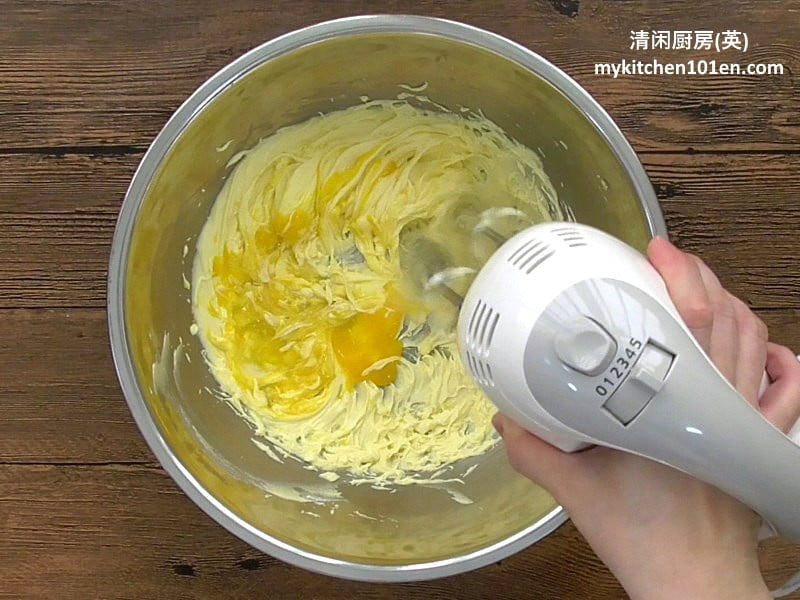 3 Combine and sieve in milk powder, cornstarch and plain flour, mix over low speed, then fold until well mixed with spatula (cover the dough to prevent it from drying).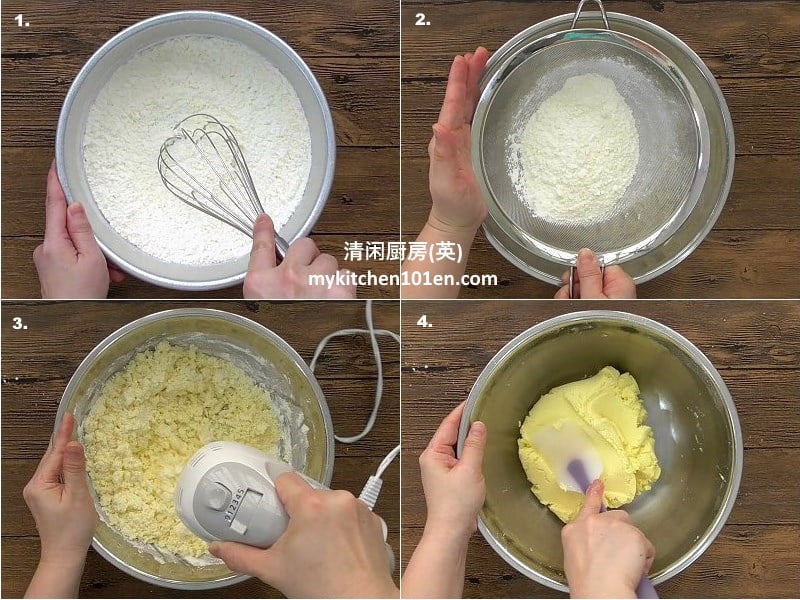 4 Put some dough into piping tip (with closed star shape), use the thumb to push out the dough.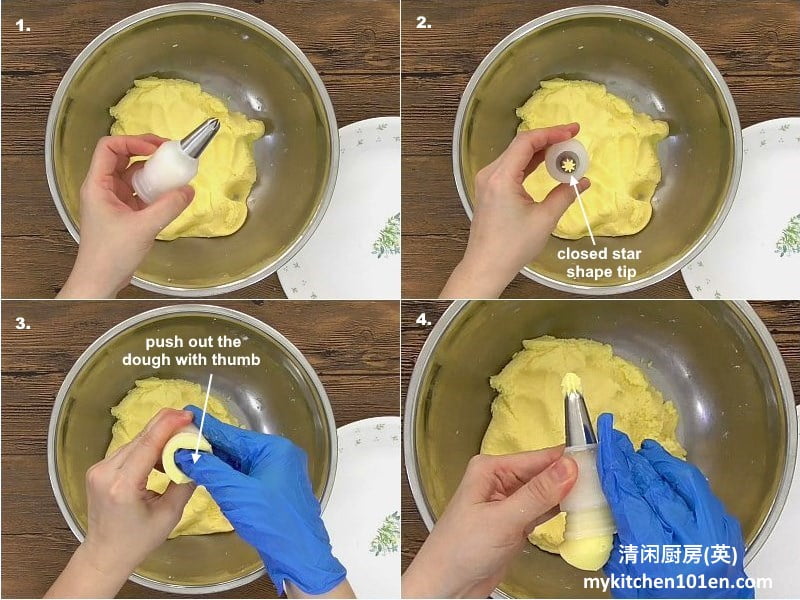 5 Pipe dough into caterpillar (or flying dragon) shape, put on wire rack (or baking tray) lined with parchment paper.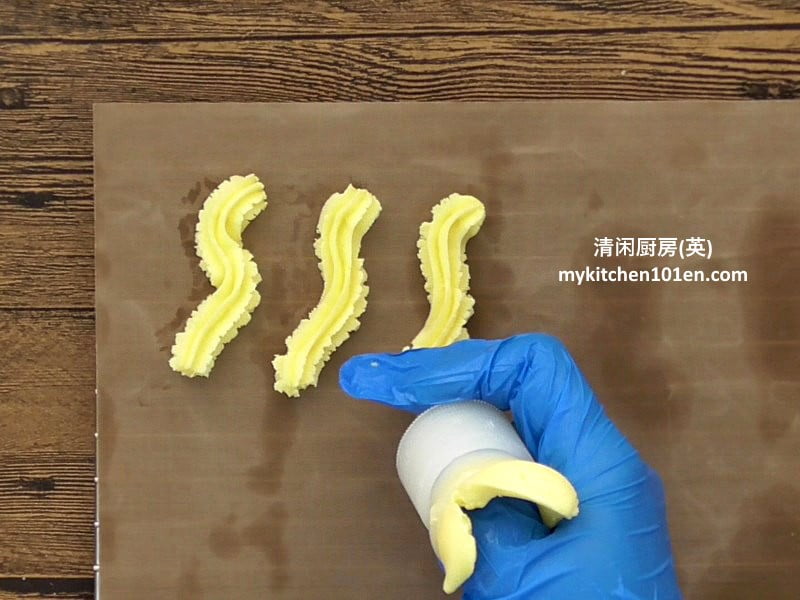 6 Dot with red colour as the eyes.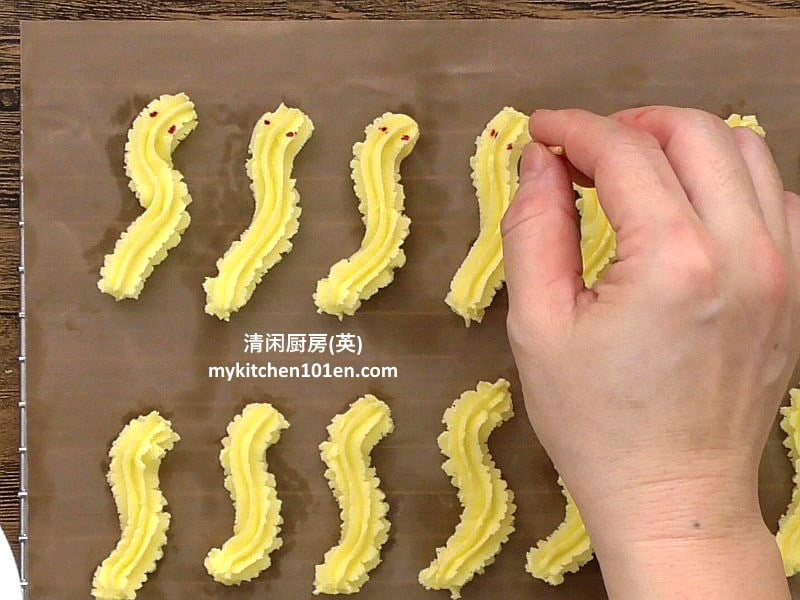 7 Set aside the piped dough for 2 hours until hardened before baking (this will help the cookie to maintain its shape when baked).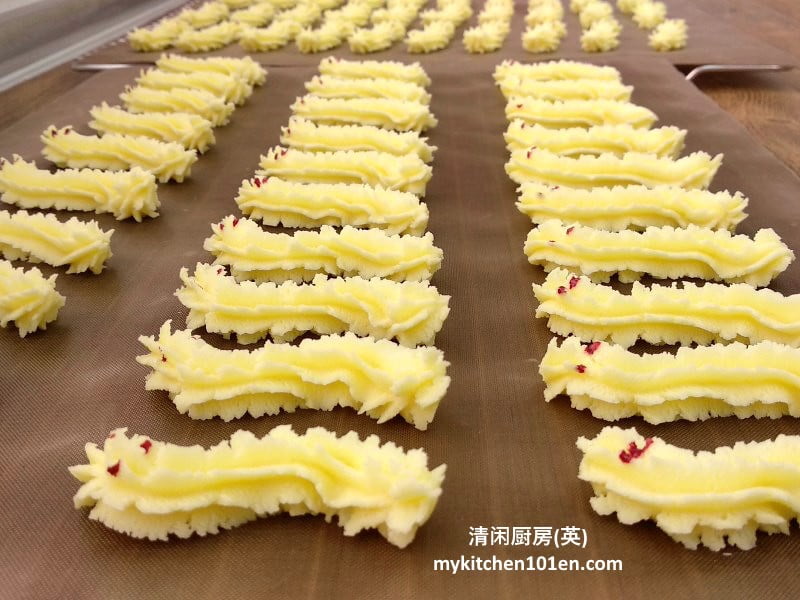 8 After 2 hours, preheat oven to 160°C/320°F.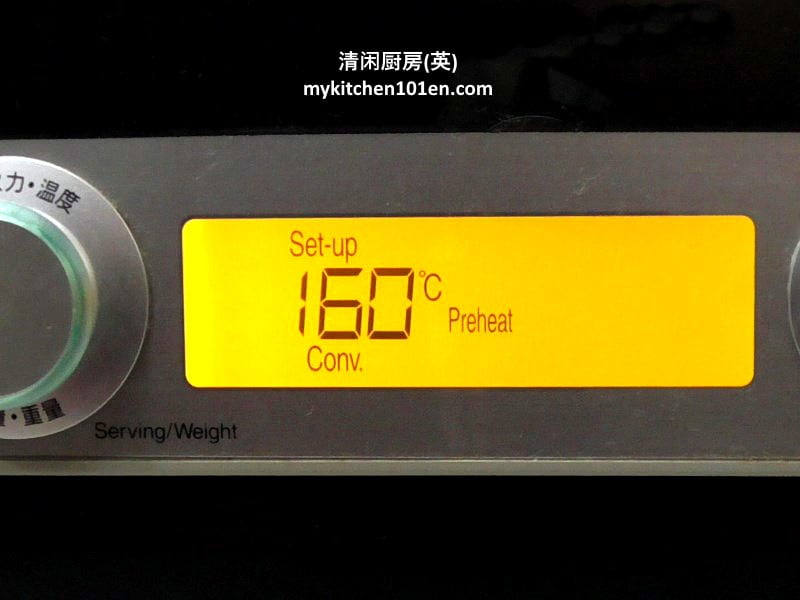 9 Bake at 160°C/320°F for 15 minutes (turn the tray once after baking for 8 minutes). Set aside to cool completely after removing from oven.