Huat Kuih (发糕) is a Chinese cupcake-like pastry. When steamed, the cake will split into beautiful sections at the top which signify good luck. Pumpkin has natural orangey yellow colour, it makes nice orangey yellow colour Huat Kuih.
CHINESE VERSION: 金瓜发糕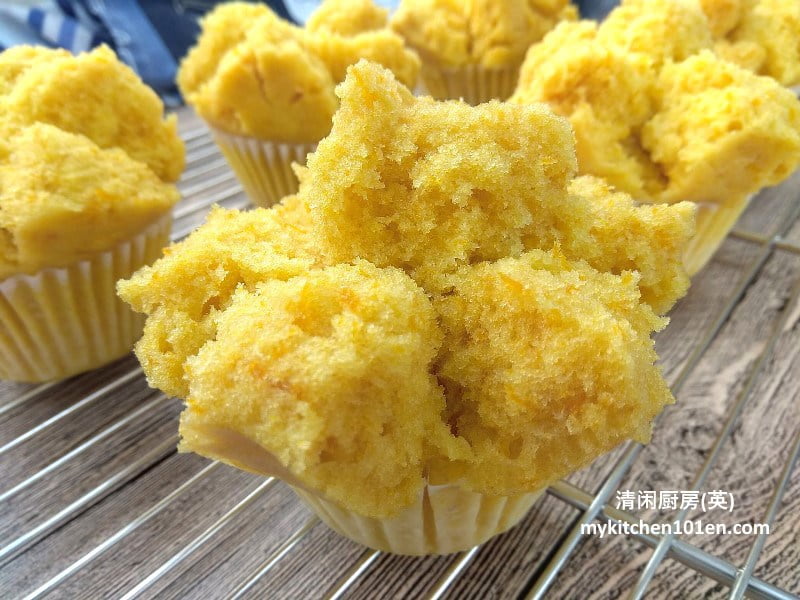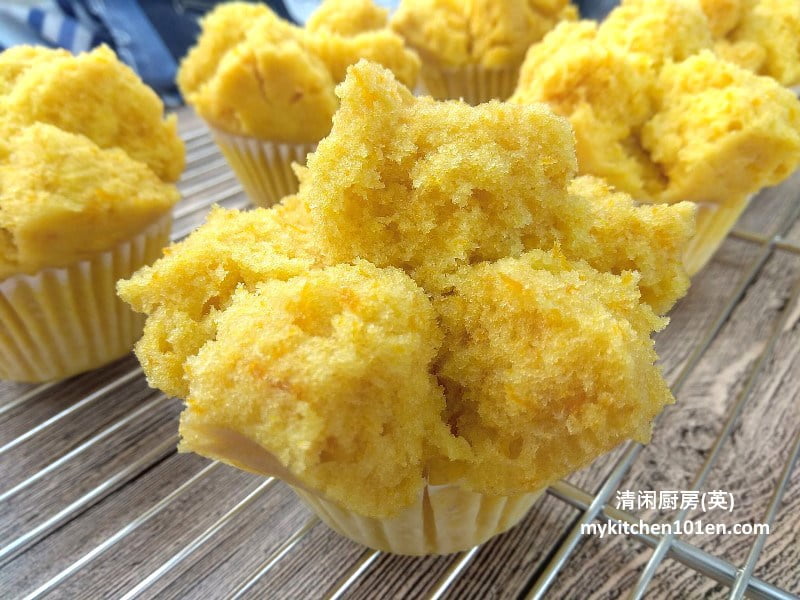 Pumpkin Huat Kuih | MyKitchen101en
Yields: 6 (7.5-cm)
Ingredients:
100 g (3.5 oz) pumpkin flesh
150 g (1/2 cup + 2 tbsps) water
110 g (1/2 cup + 1 tbsp) granulated sugar
1 pc pandan leaf
250 g (2 cups) plain flour
1 tbsp + 1 tsp baking powder
4 tbsps corn oil
Directions:
1 Steam pumpkin flesh for 10 minutes until softened.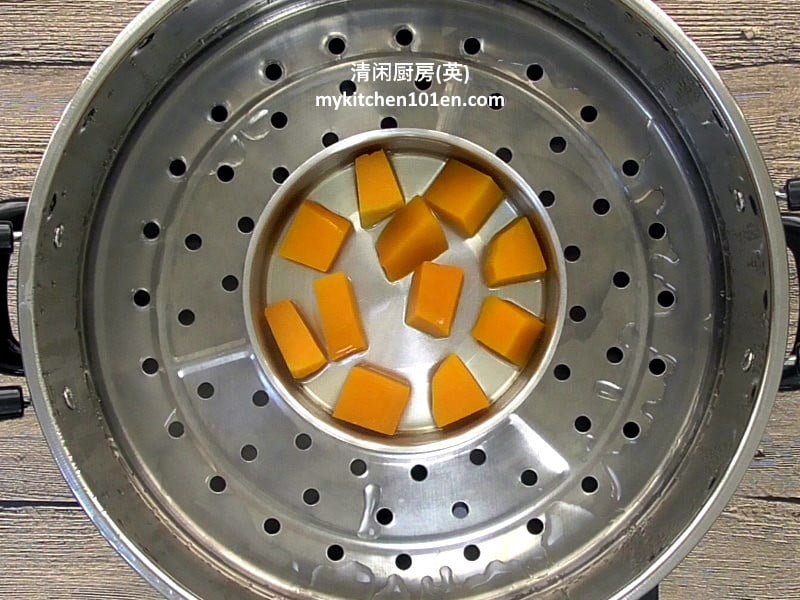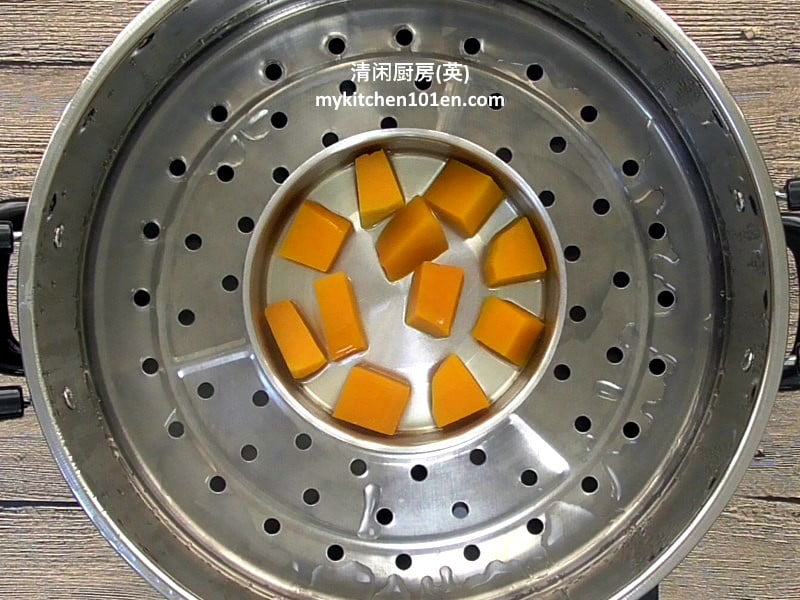 2 Combine water, sugar and pandan leaf in a sauce pot, cook until sugar has melted.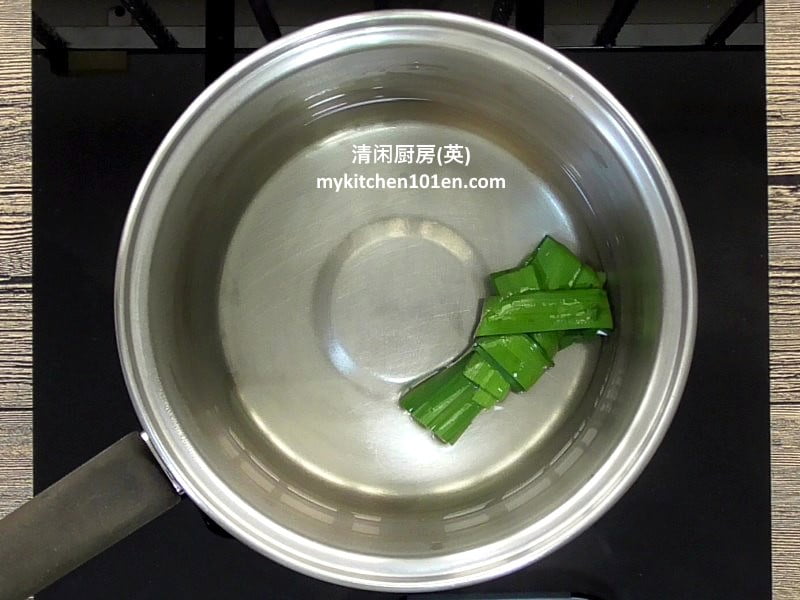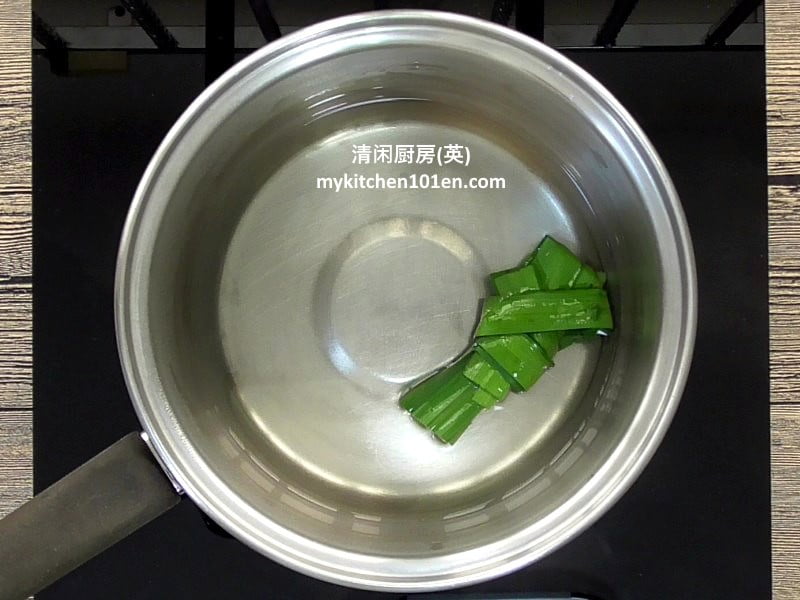 3 Mash the pumpkin flesh with fork.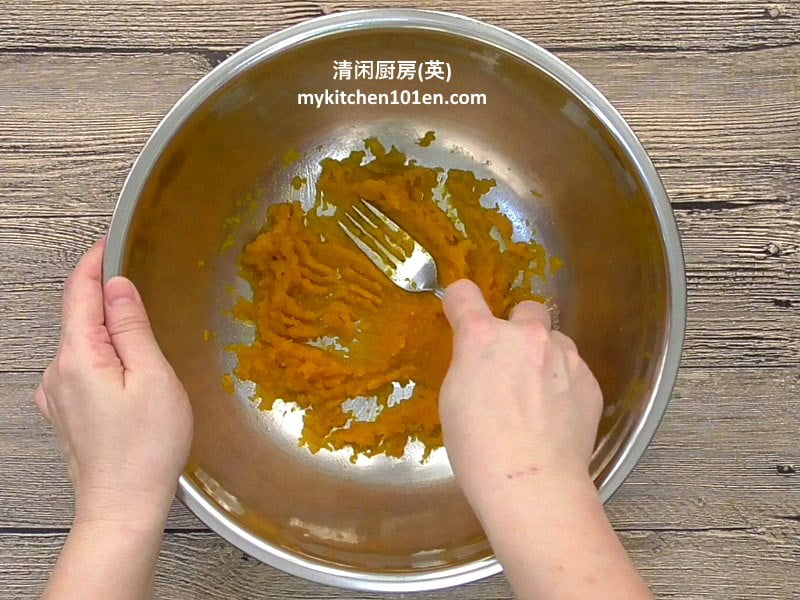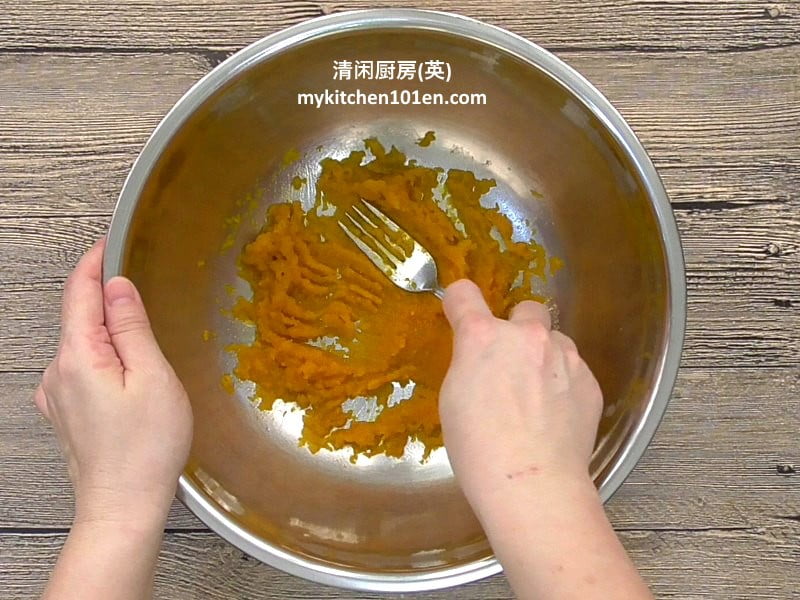 4 Add sugar syrup to mashed pumpkin, mix until combined, set aside to cool.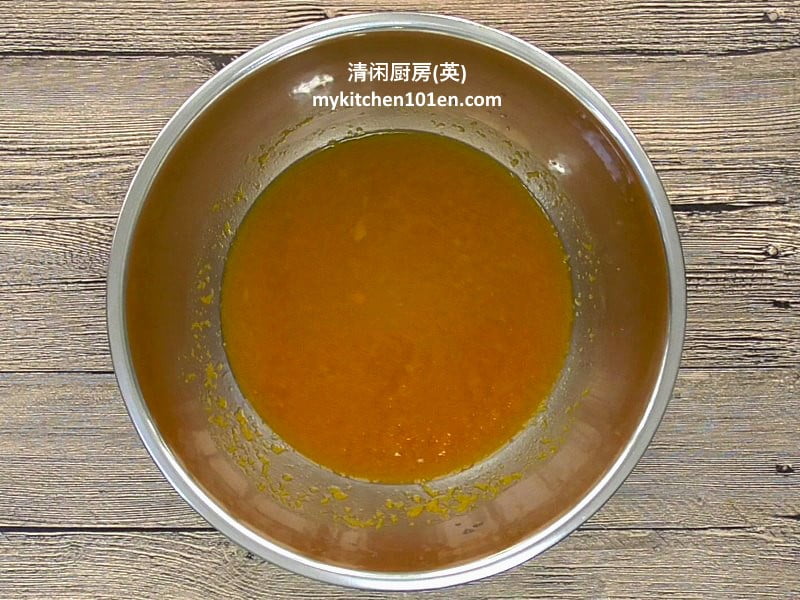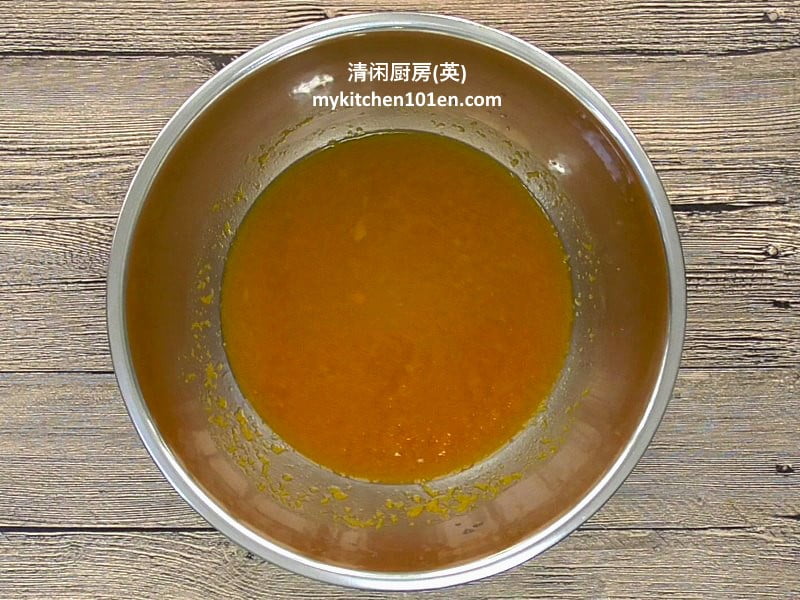 5 Bring the water of steamer to the boil.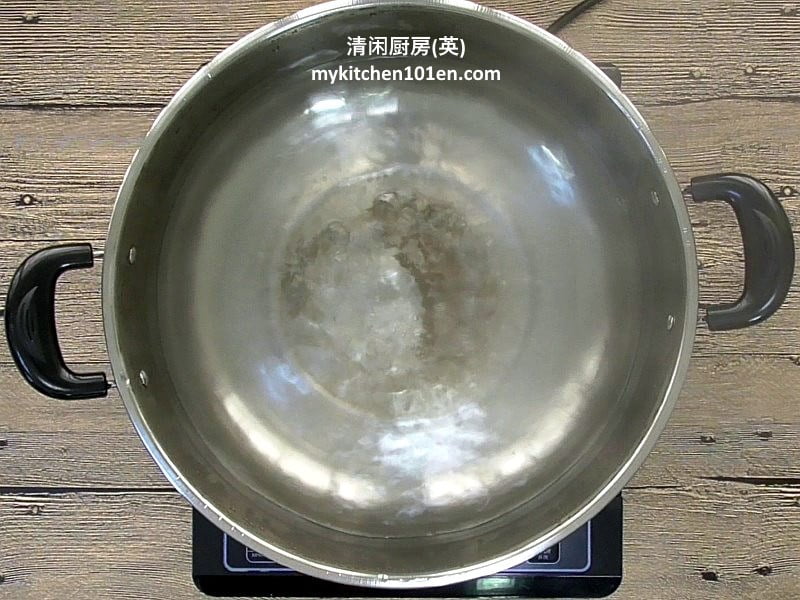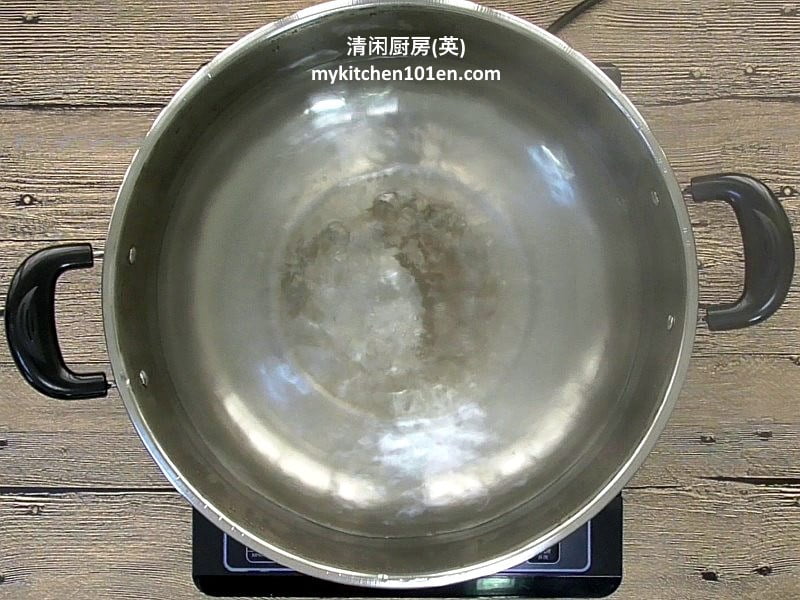 6 Sieve together plain flour and baking powder.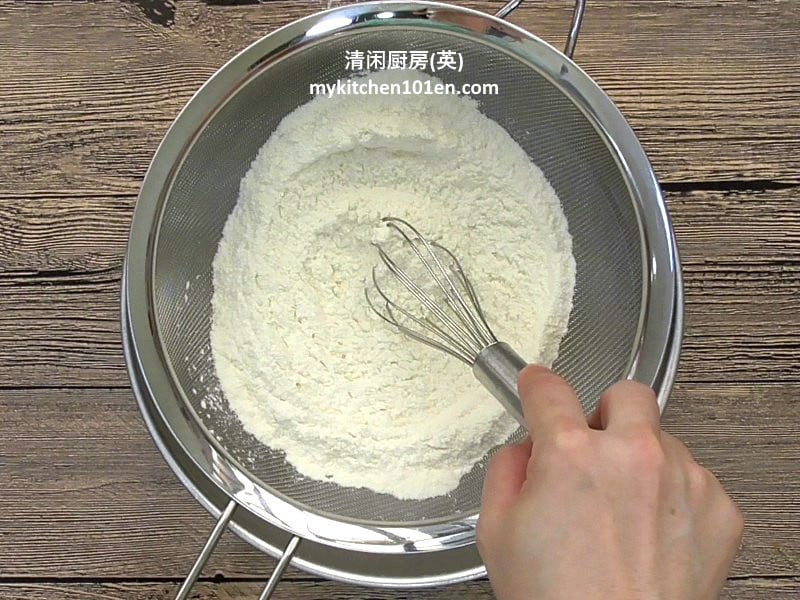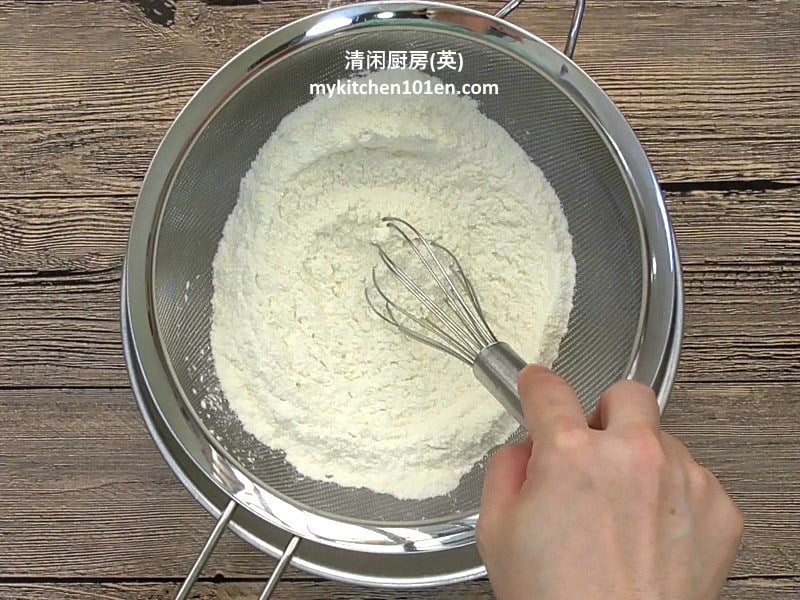 7 Sieve the flour again into cooled pumpkin mixture, mix until blended.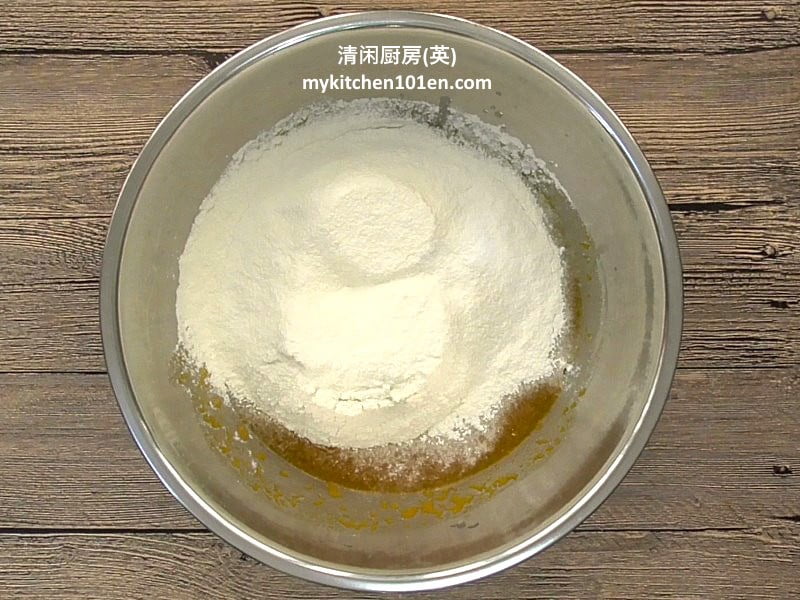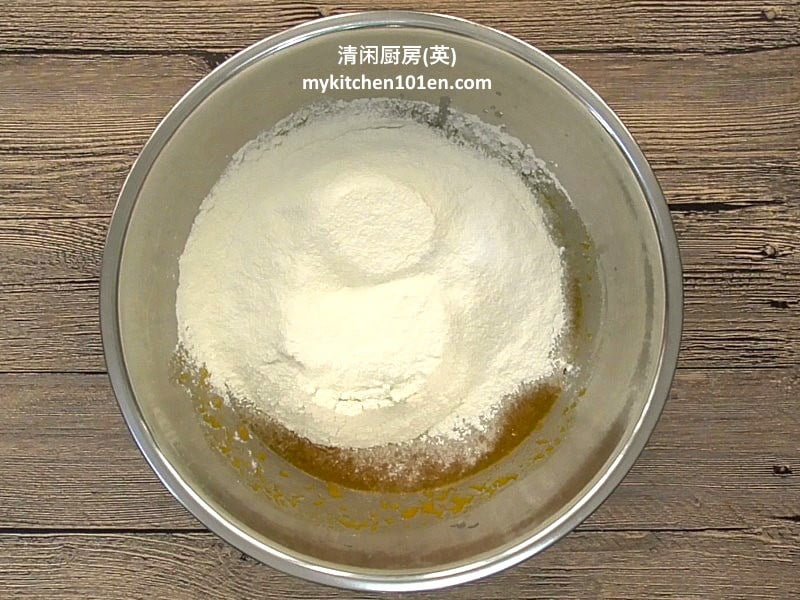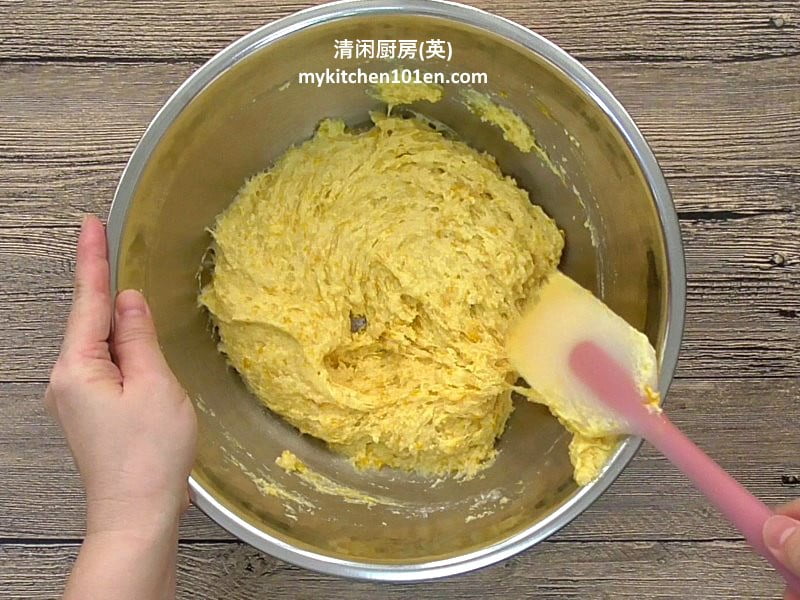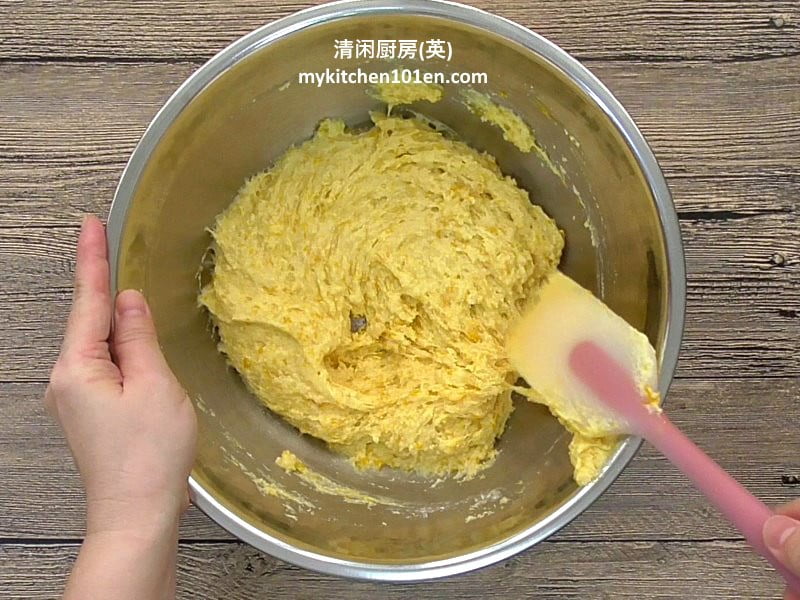 8 Add in corn oil, mix until combined.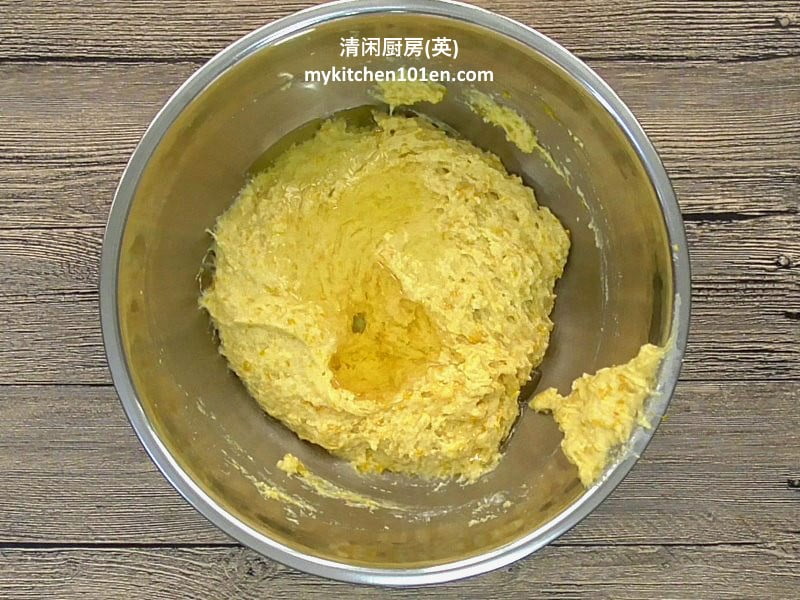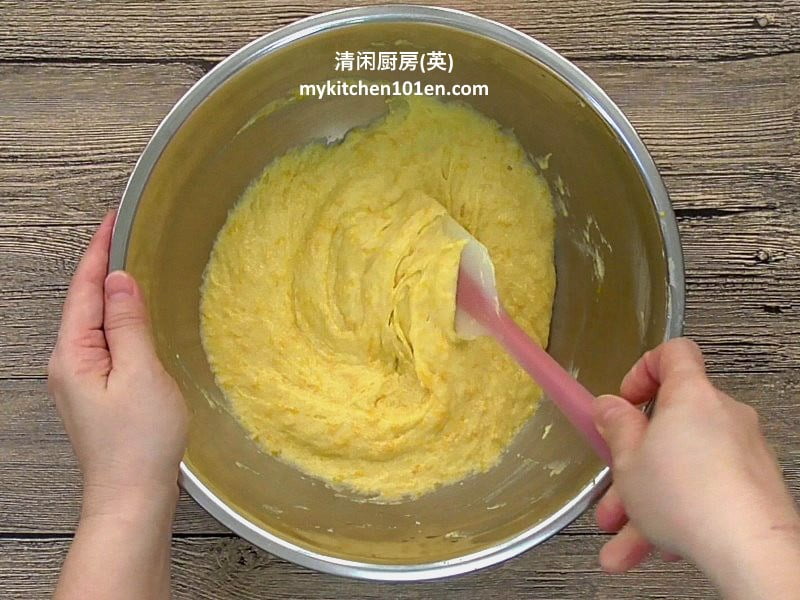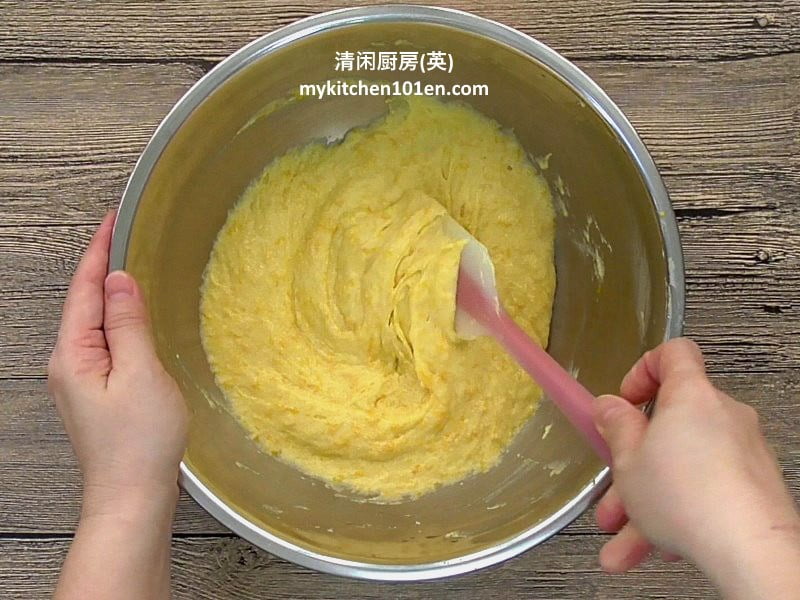 9 Pour batter into 6 lined baking cups (7.5-cm).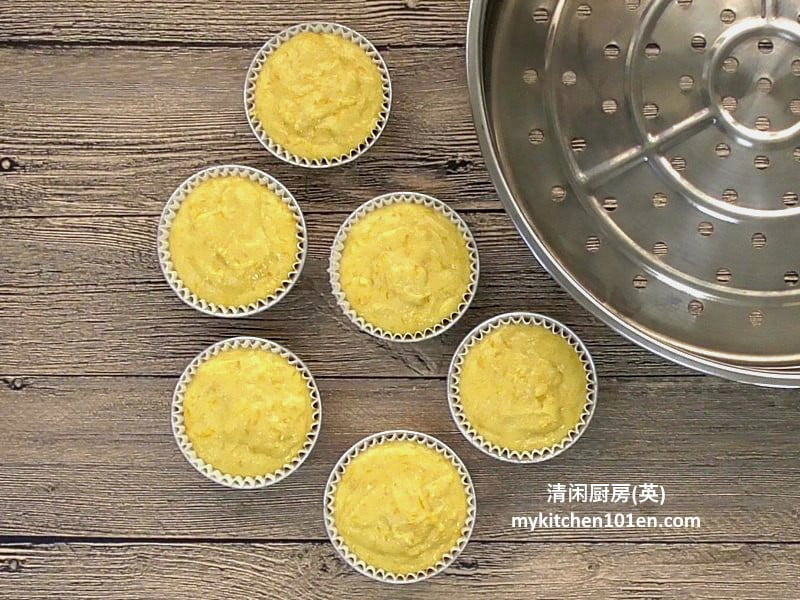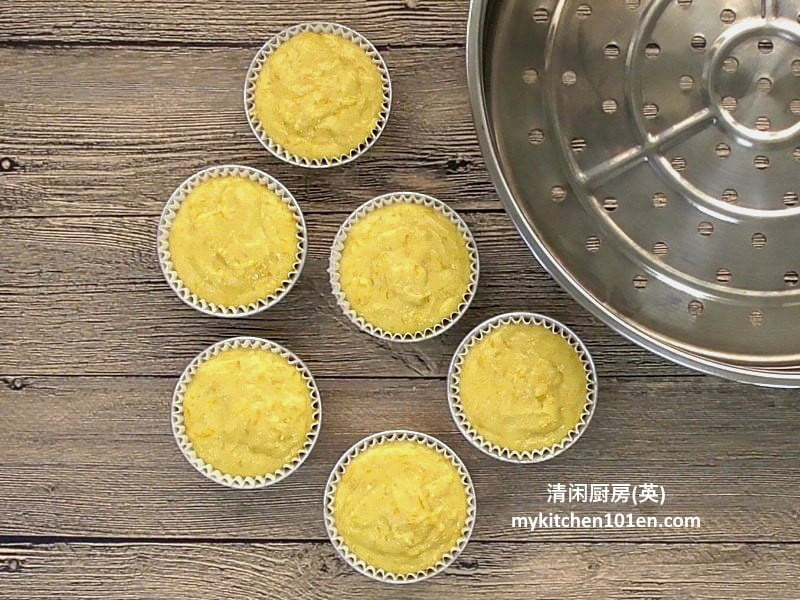 10 Steam over medium-high heat for 17-18 minutes.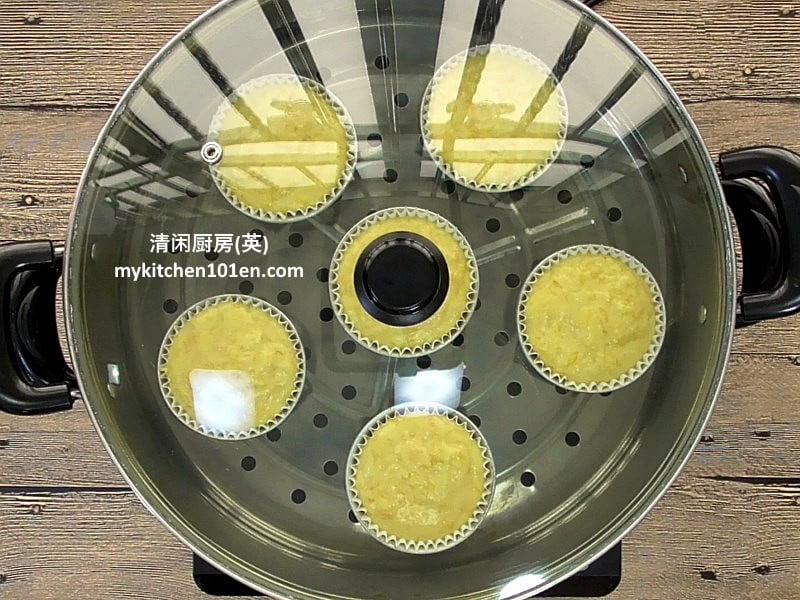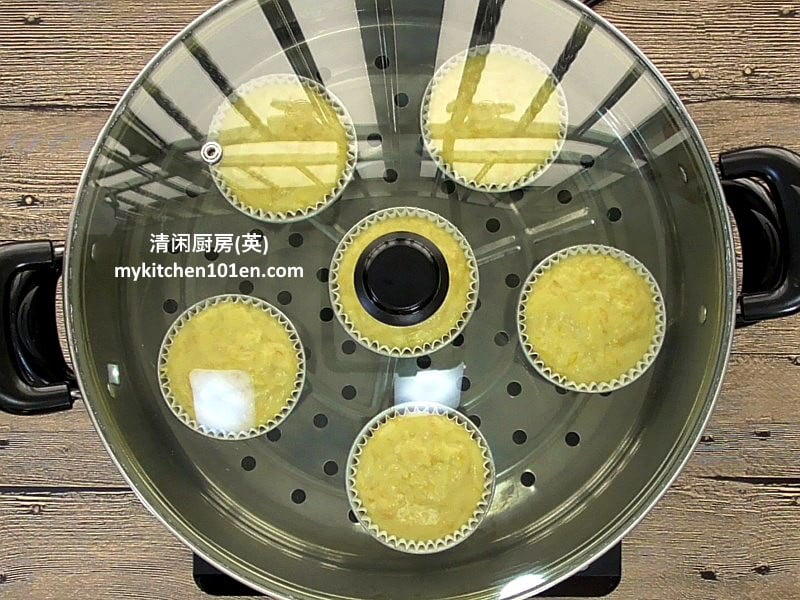 11 Pumpkin Huat Kuih is done! Unmould Huat Kuih when it has slightly cooled down, then cool completely on wire rack.