Red fermented bean curd (in Mandarin: 紅腐乳 hóngfǔrǔ, or 南乳 nánrǔ) is a type of Chinese fermented bean curd. Red yeast rice is incorporated with brining liquor during fermenting which contributed to its deep-red colour and distinctively flavour and aroma. Red fermented bean curd is good to be used as marinade for meat, such as chicken or pork, and Red Bean Curd Fried Chicken Wing is one of the best.
CHINESE VERSION: 南乳(红腐乳)炸鸡翼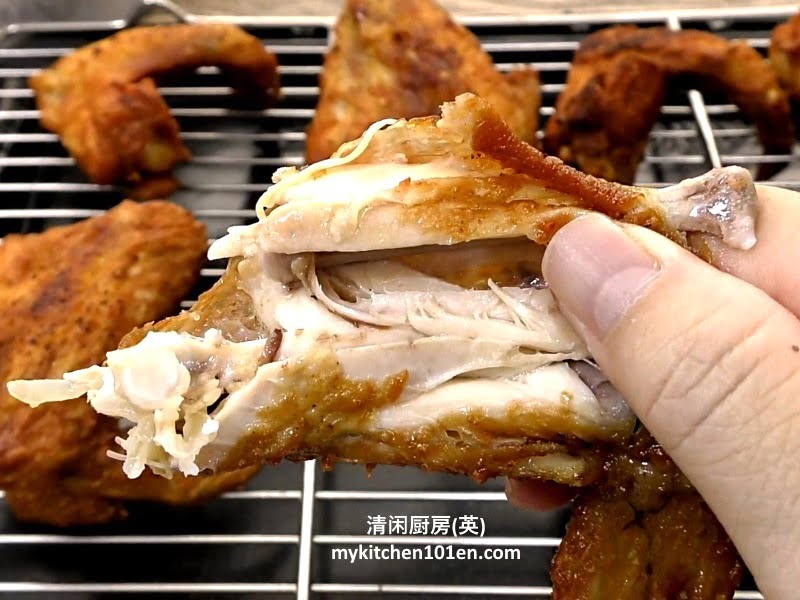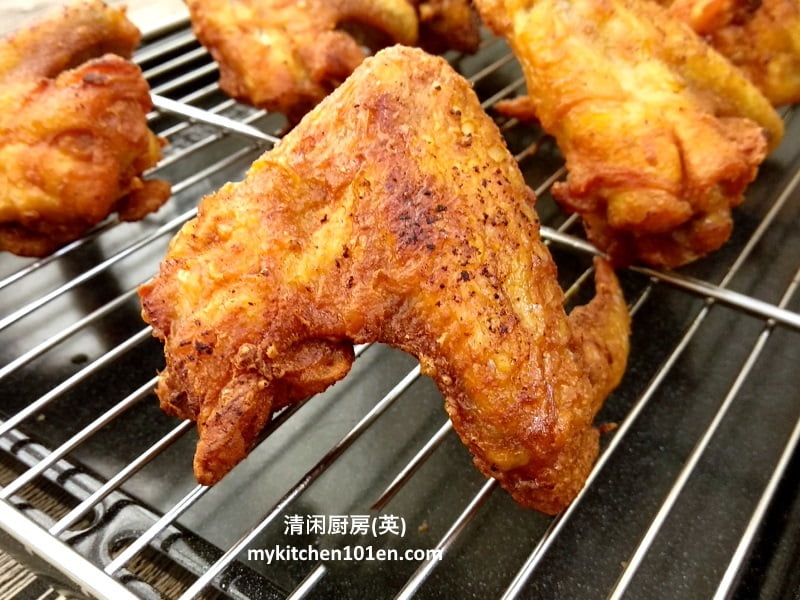 Red Bean Curd (Nam Yue) Fried Chicken Wings | MyKitchen101en
Yields: 8
Ingredients:
8 chicken wings (cleaned)
1 tbsp rice flour
1 tbsp cornstarch
Ingredients for marinade:
40 g (about 2 pieces) red fermented bean curd
1 clove (7 g) garlic (minced)
1 bulb (10 g) shallot (minced)
1 (45 g) egg (size: M)
1/4 tsp sesame oil
1 tbsp fine sugar
1/2 tsp fine salt
Directions:
1 Dry cleaned chicken wings with kitchen towels.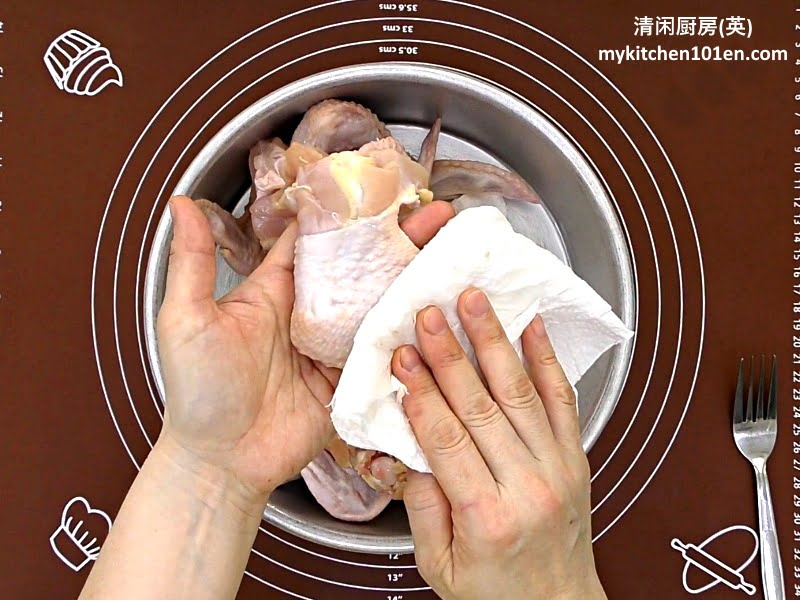 2 Pierce chicken wings with holes using a fork.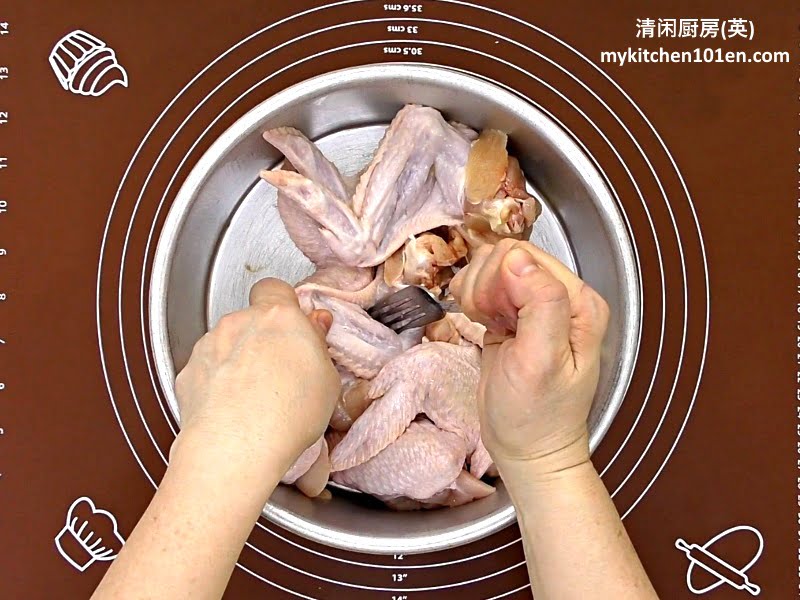 3 Put all ingredients for marinade in a zip-lock bag, mix well. Put in chicken wings, zip the bag, coat each well with marinade.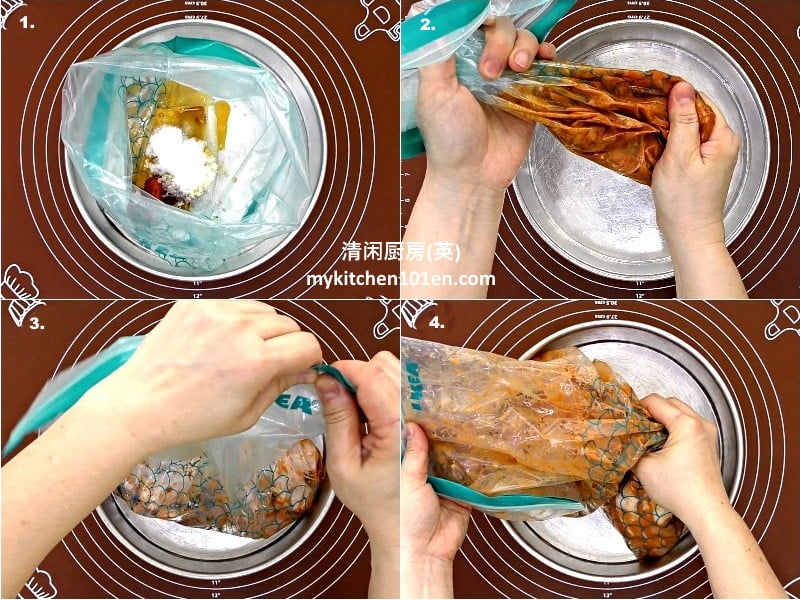 4 Keep refrigerated to marinate for at least 3 hours. (Reminder: You may marinate the wings longer for better taste.)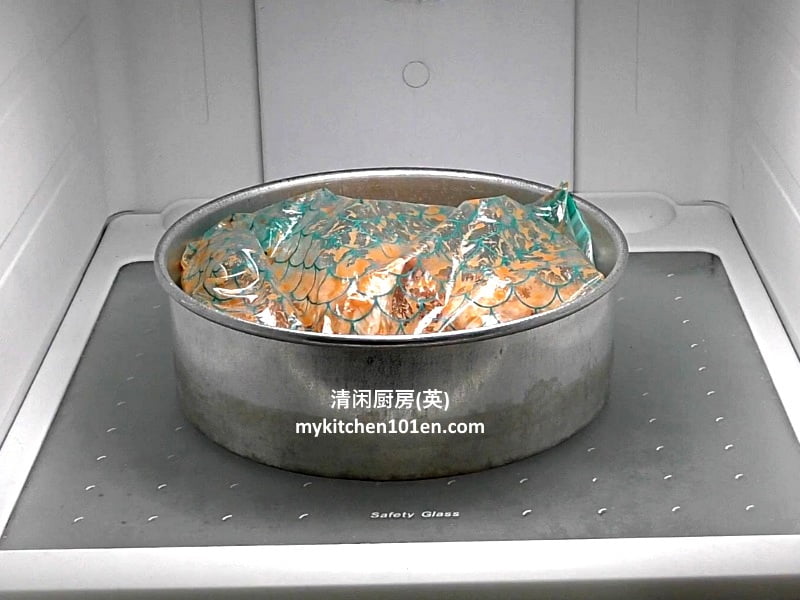 5 Add rice flour and cornstarch to marinated chicken wings, mix well.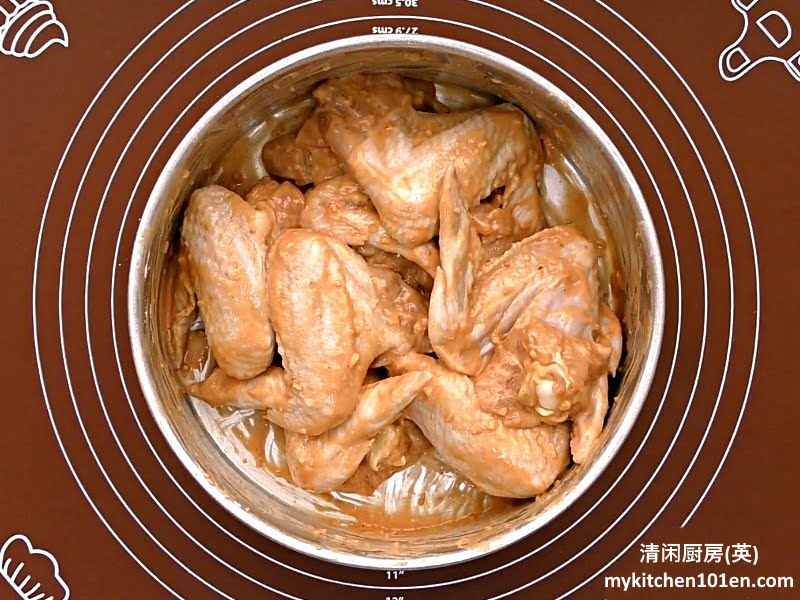 6 Preheat cooking oil to 170°C/340°F, turn to medium-low heat. Put in chicken wings, fry for about 6-7 minutes, until golden brown.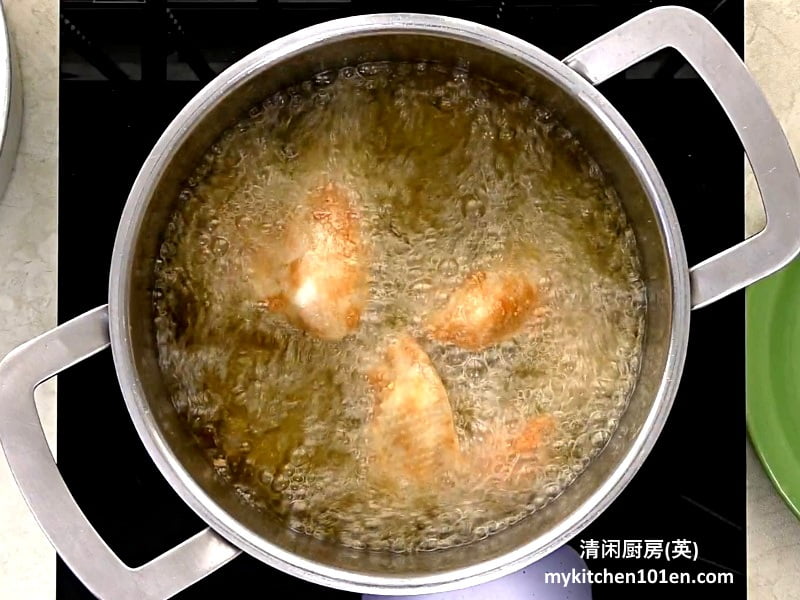 7 Turn to medium-high heat for about 45 seconds before removing from oil.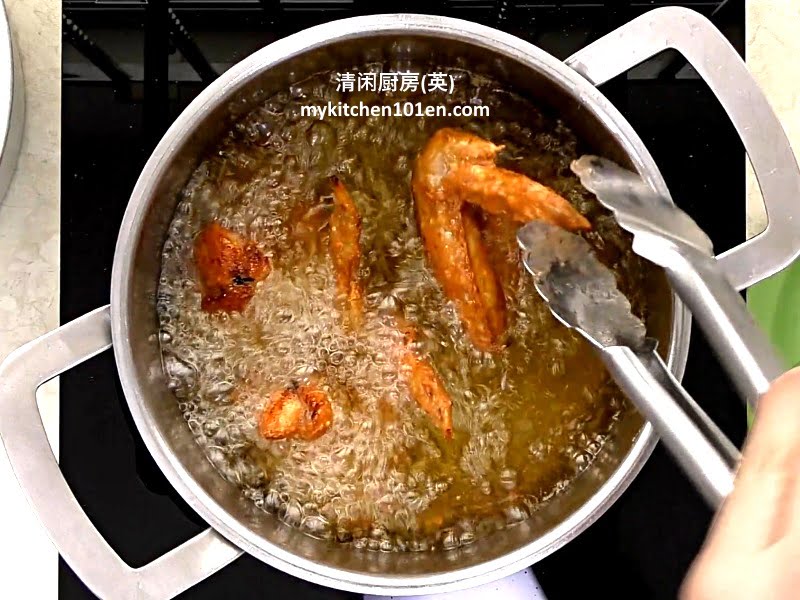 8 Put fried chicken wings on strainer ladle to drain off the oil.