Nian gao (年糕) is Chinese New Year cake which is made from glutinous rice. Nian gao means sticky cake, it is a homonym for "higher year." It is a must-have food during Chinese New Year as it has the symbolism of raising oneself higher in the coming year. Nian gao can be served in different ways, one of the popular ways is fried nian gao.
CHINESE VERSION: 芋头番薯炸年糕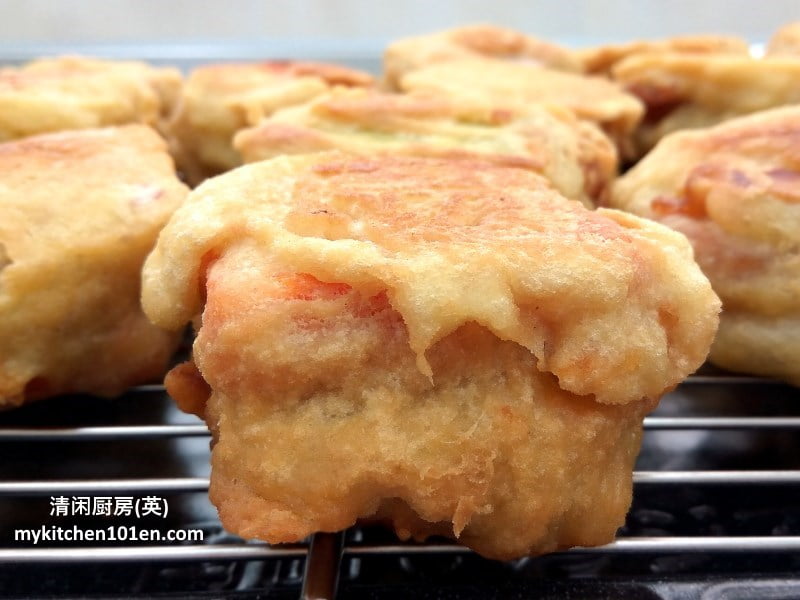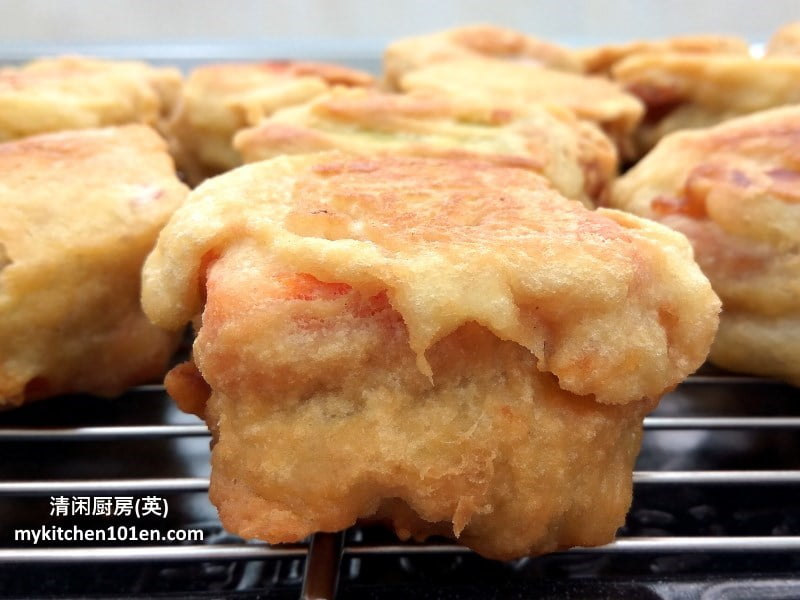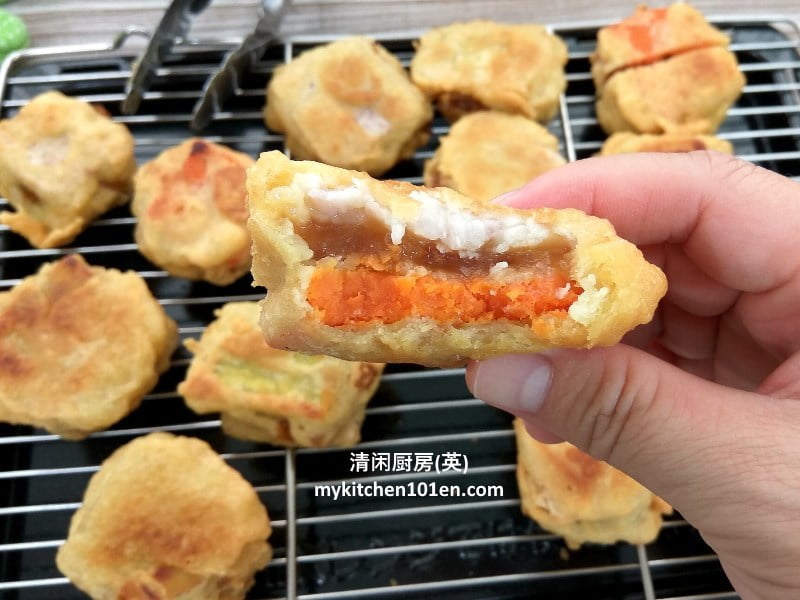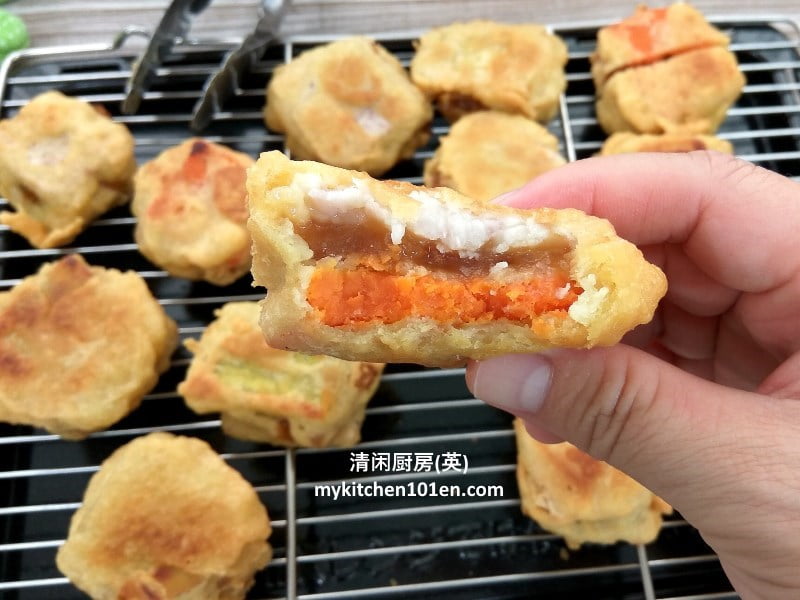 Taro Sweet Potato Fried Nian Gao (Chinese New Year Cake) | MyKitchen101en
Yields: 15-17 pcs
Ingredients:
Ingredients for batter:
250 g plain flour
1 tsp baking powder
3/4 tsp fine salt
25 g margarine
about 340 ml plain water
Directions:
1 Preheat 600 ml of cooking oil to 150°C, turn to medium heat, add in taro and sweet potato, fry for about 2 minutes until half-cooked, drain off the oil.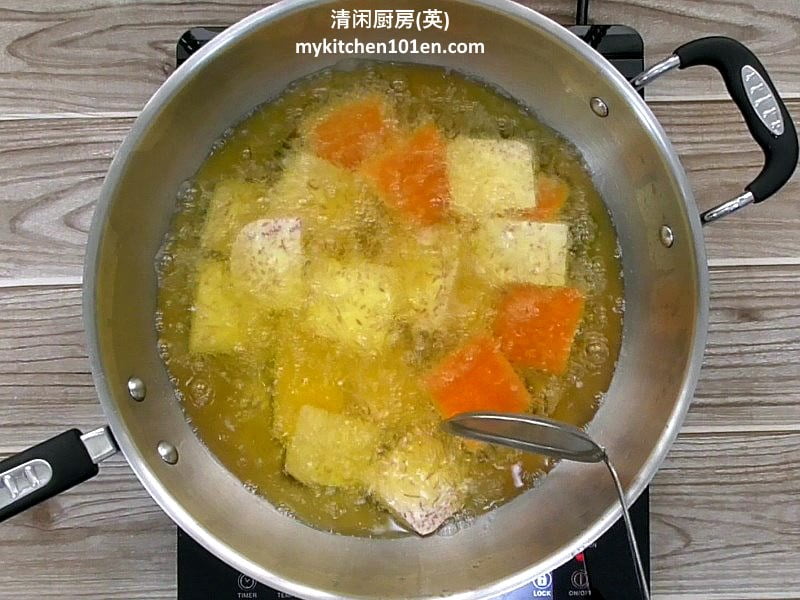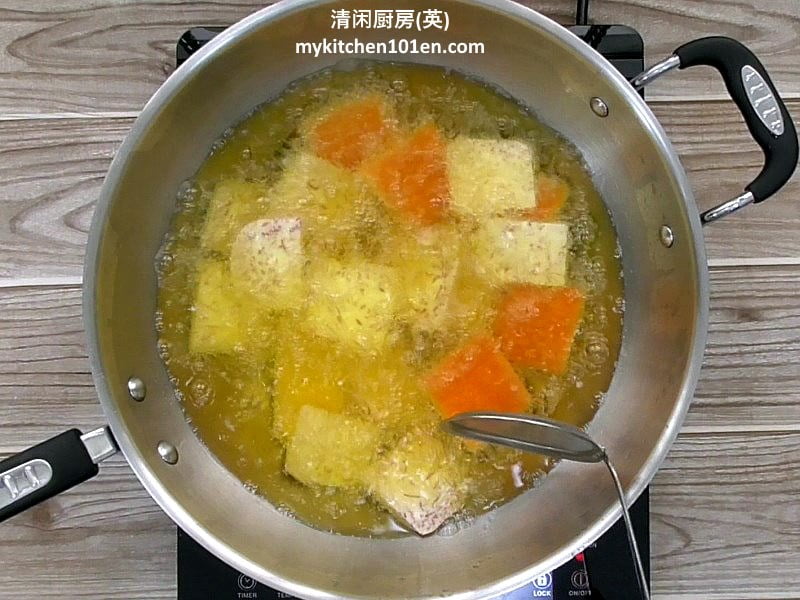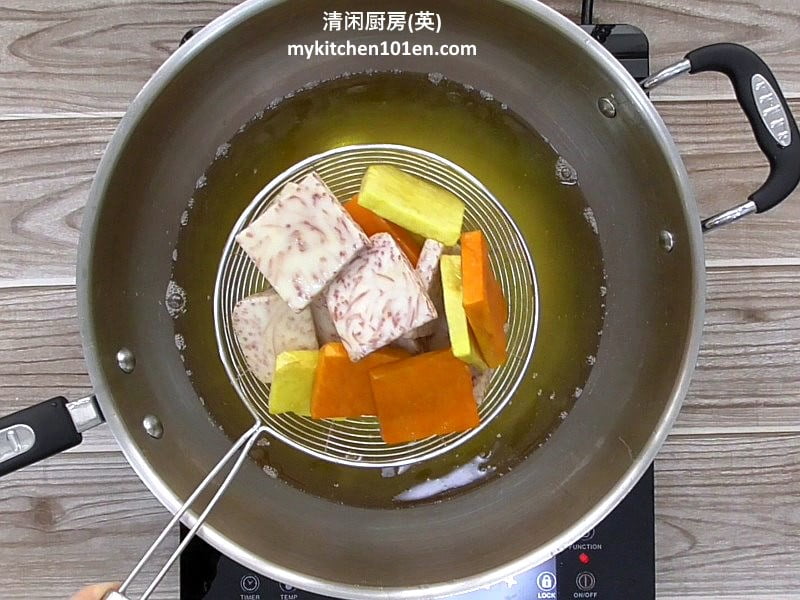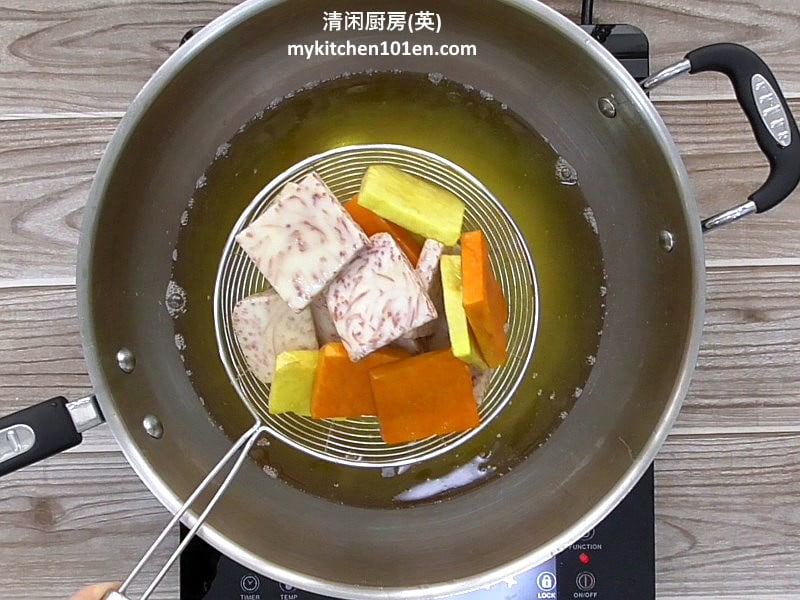 2 Sandwich 1 slice of nian gao with 1 slice of taro and 1 slice of sweet potato.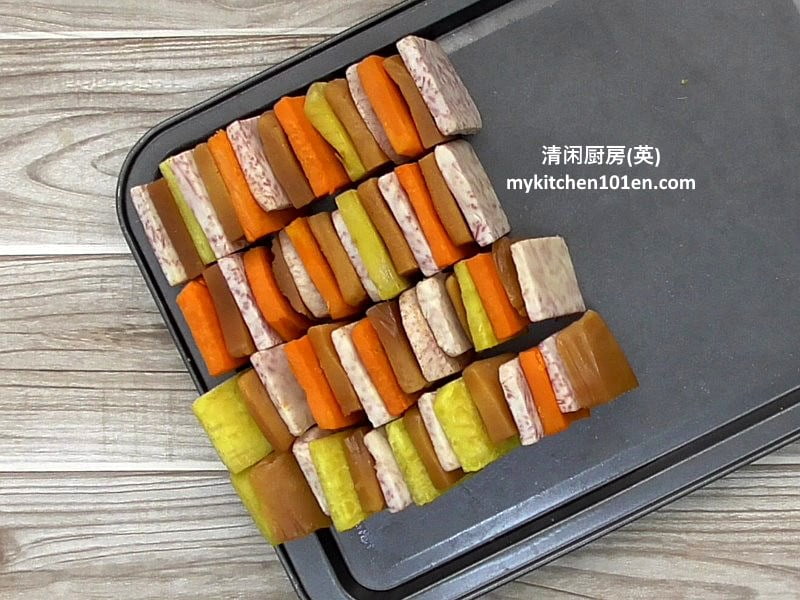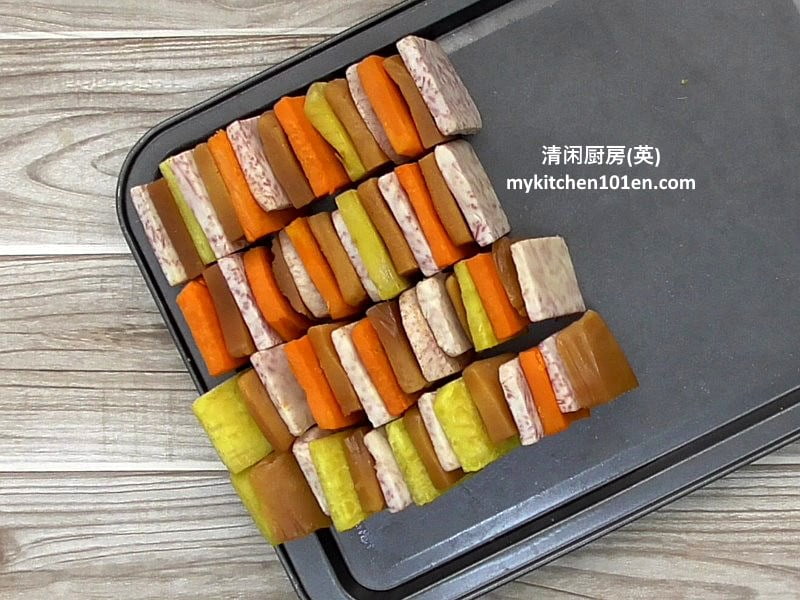 3 Whisk together plain flour, baking powder and salt until well blended.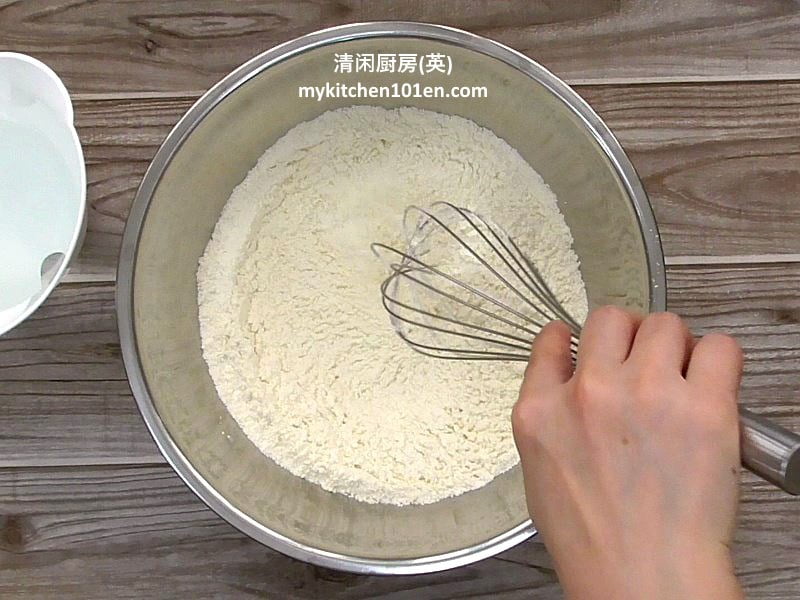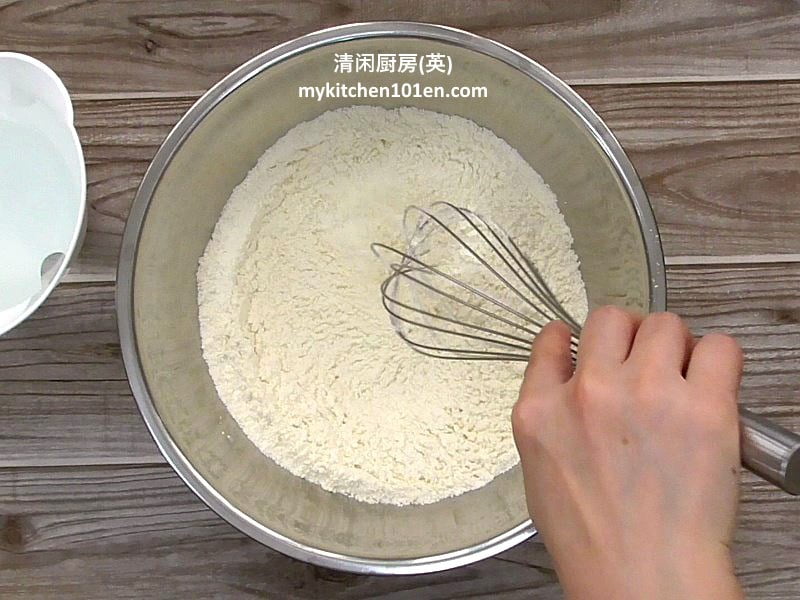 4 Rub margarine into flour mixture.
5 Add in water gradually while mixing, until you have a batter with thick consistency (adjust the amount of water added base on your flour as the water absorption capacity for different brands of flour is different).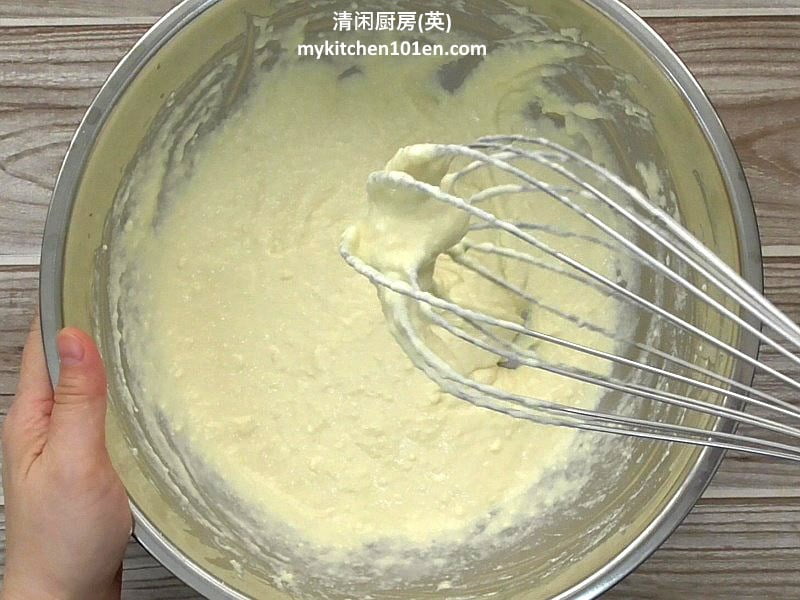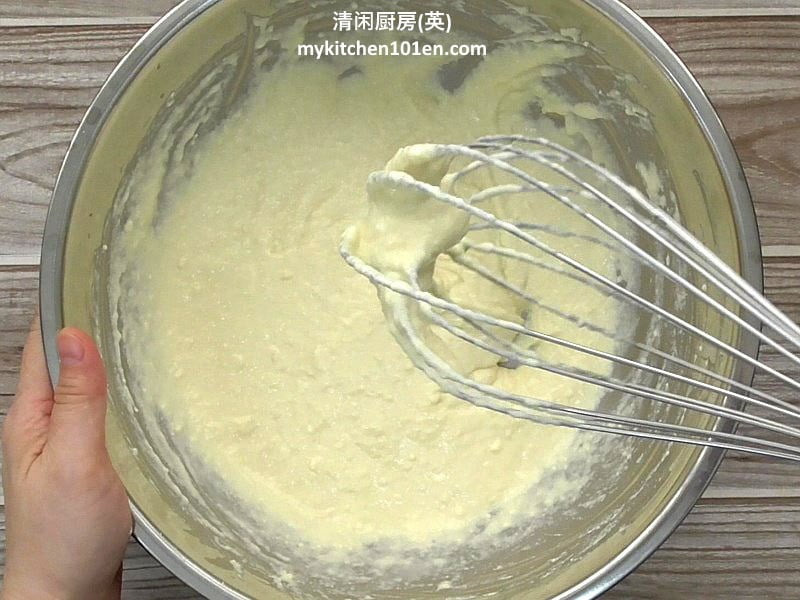 6 Preheat 600 ml of cooking oil to 150°C, test the heat of the oil with some batter.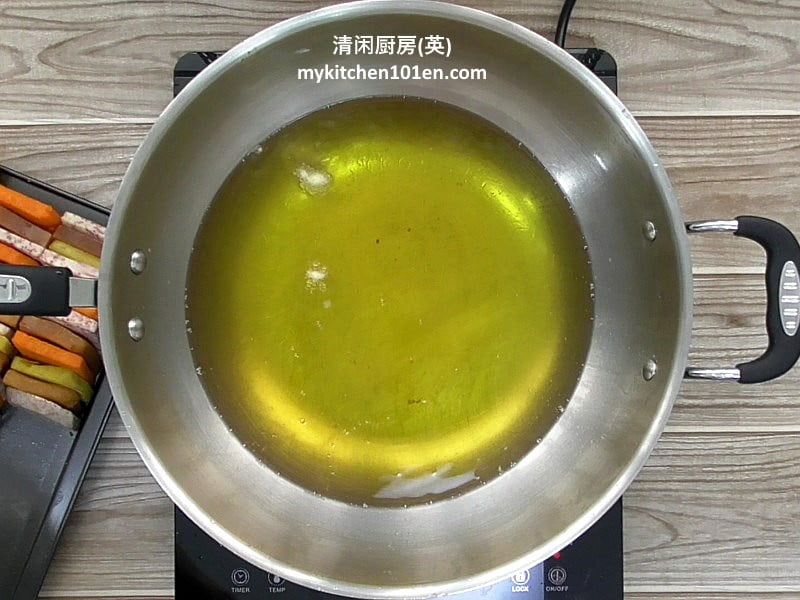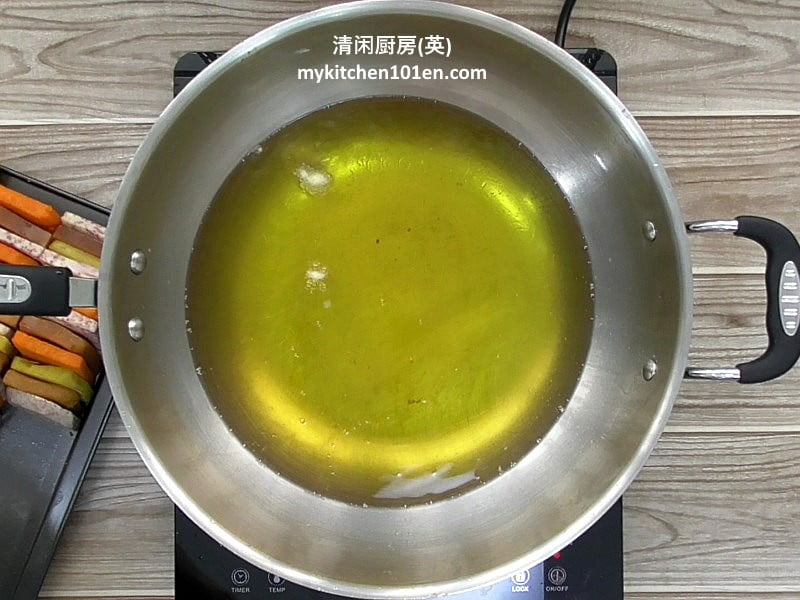 7 Turn to medium heat, coat each set of taro-sweet potato-nian gao with the batter, then deep-fry in the heated oil.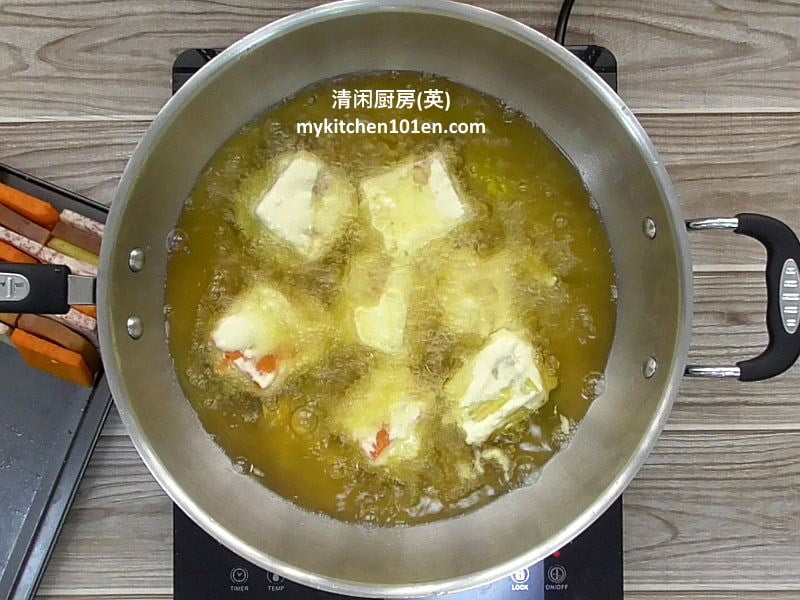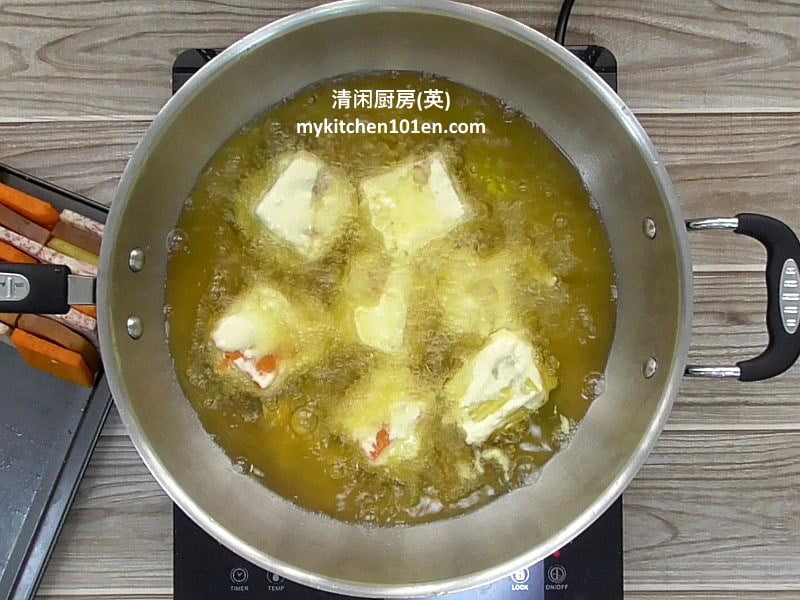 8 Turn the pieces over when the bottom starts to turn golden brown.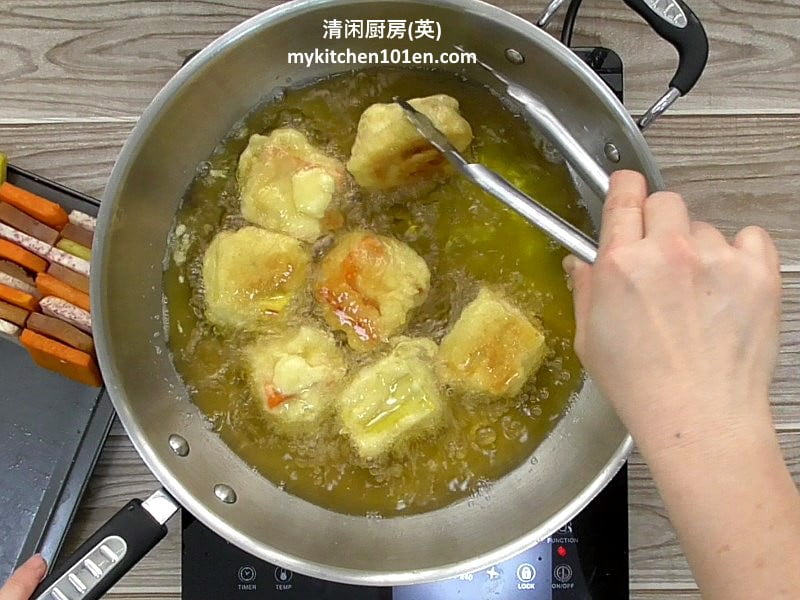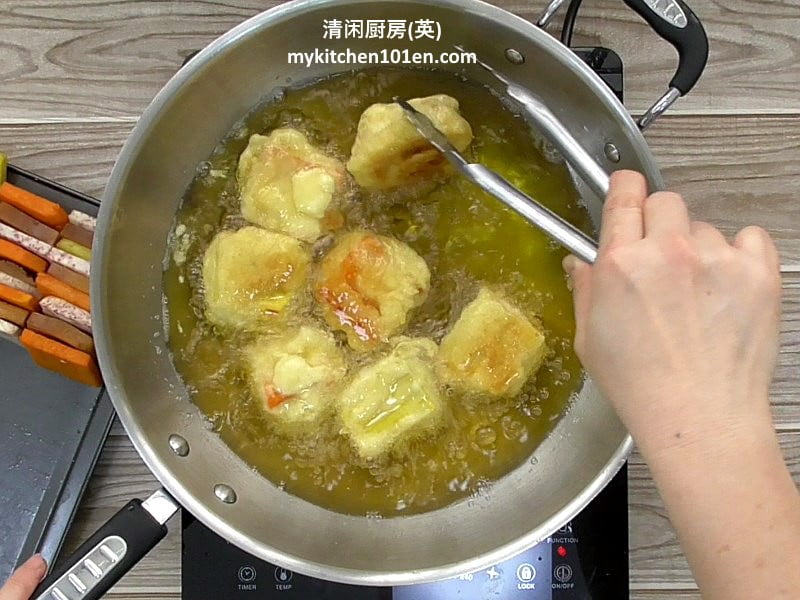 9 When both sides have turned golden brown, turn to high heat and continue frying for 1 minute.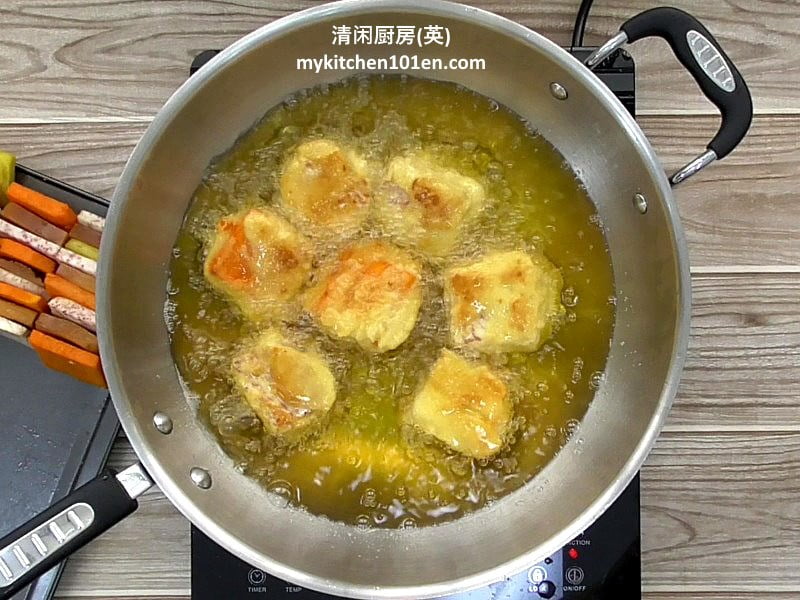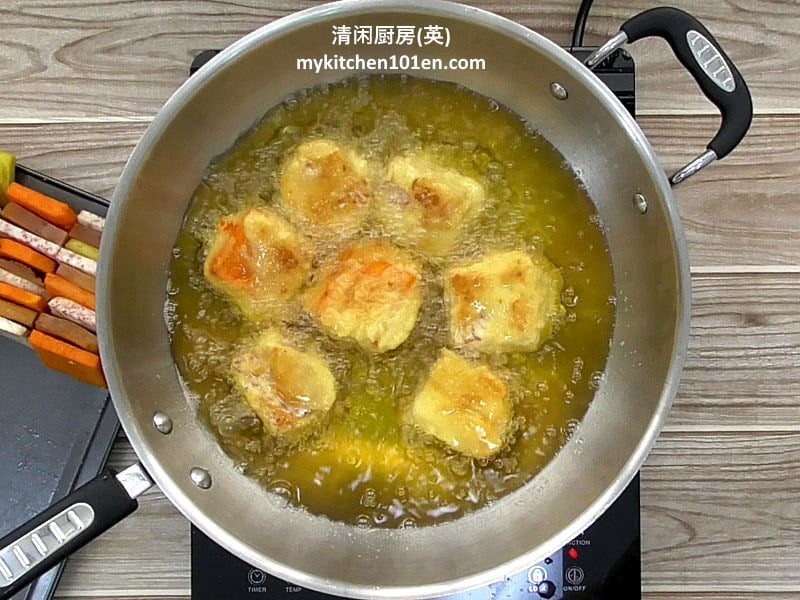 10 Remove the fried nian gao from heat and put on a strainer ladle to strain the oil.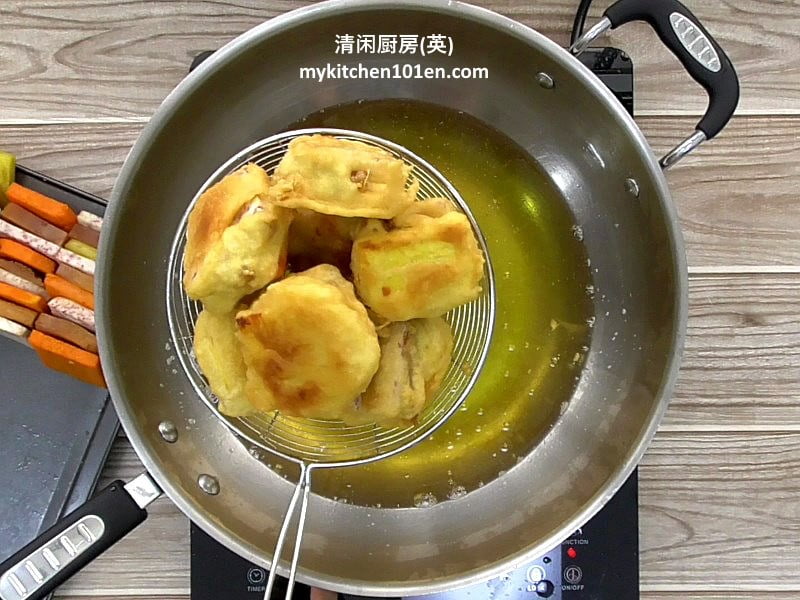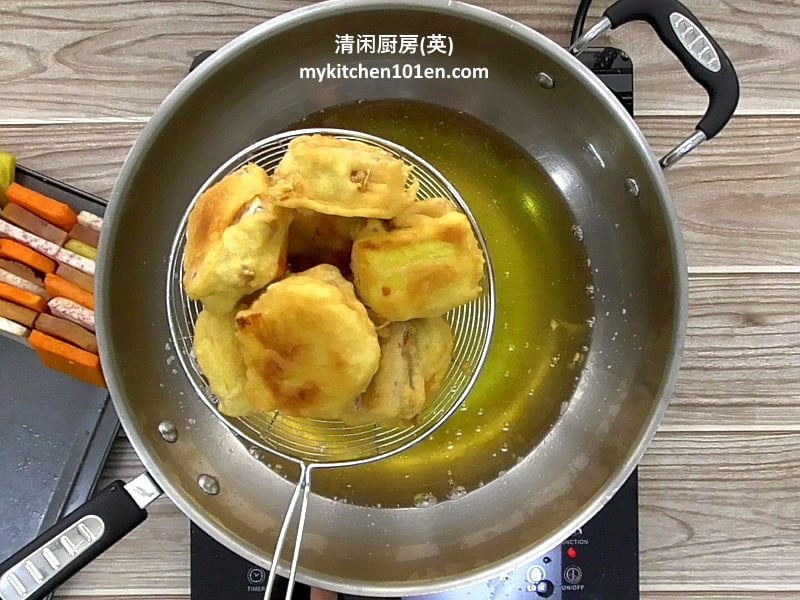 11 Transfer to a wire rack to cool completely.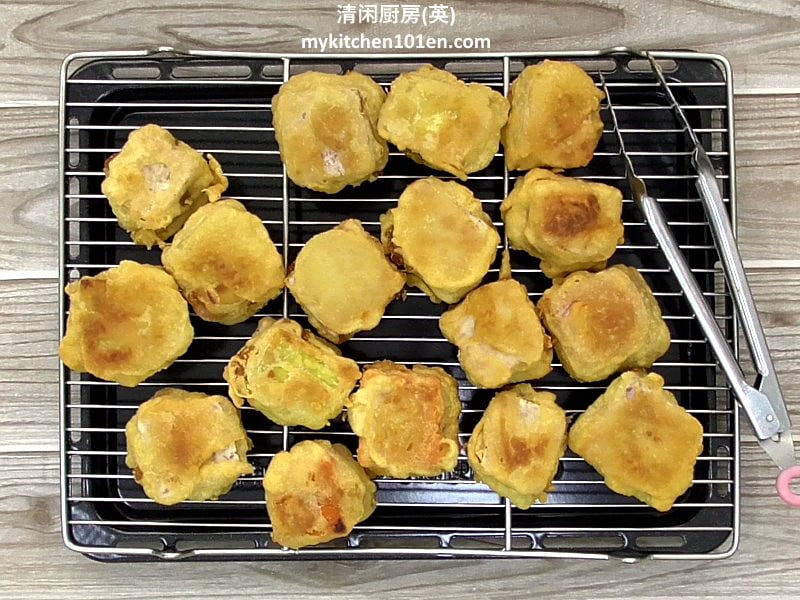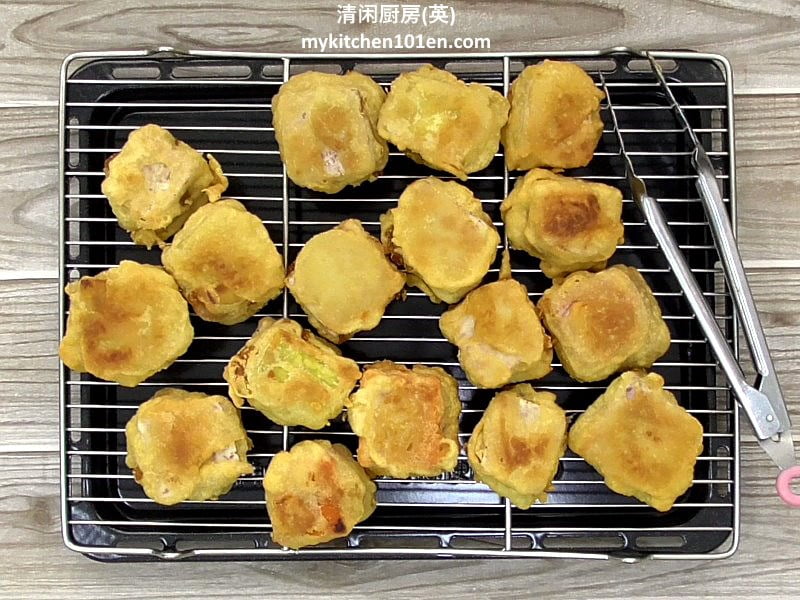 Storing fried nian gao: Put fried nian gao in a freezer-safe container and store in freezer to maintain the freshness.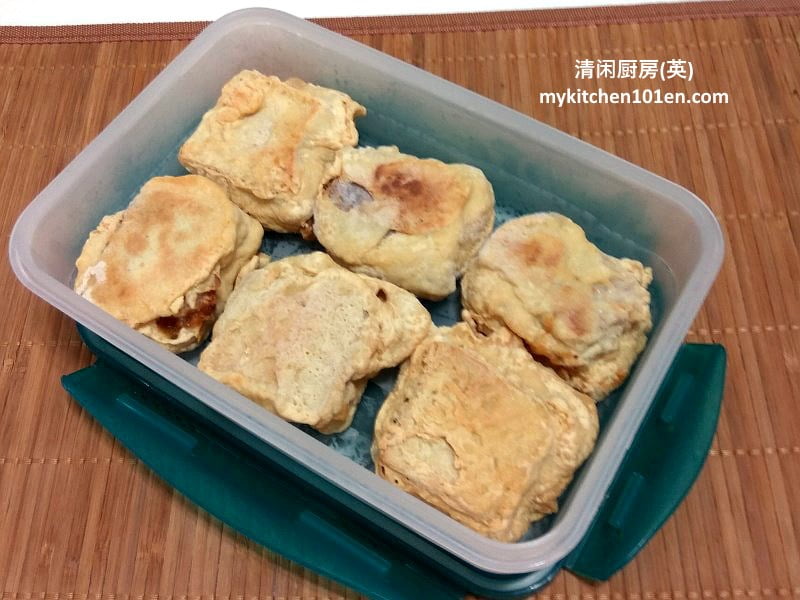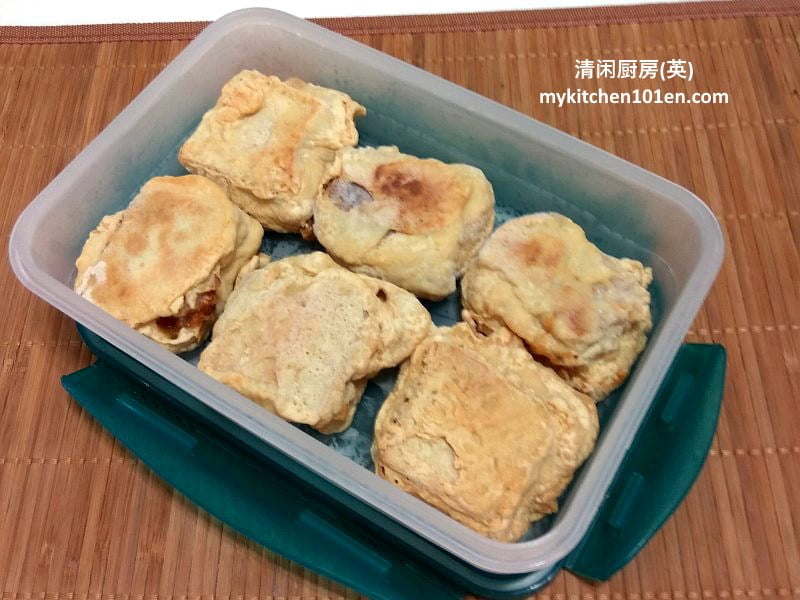 Reheating frozen fried nian gao:
1 Preheat oven toaster for 2 minutes.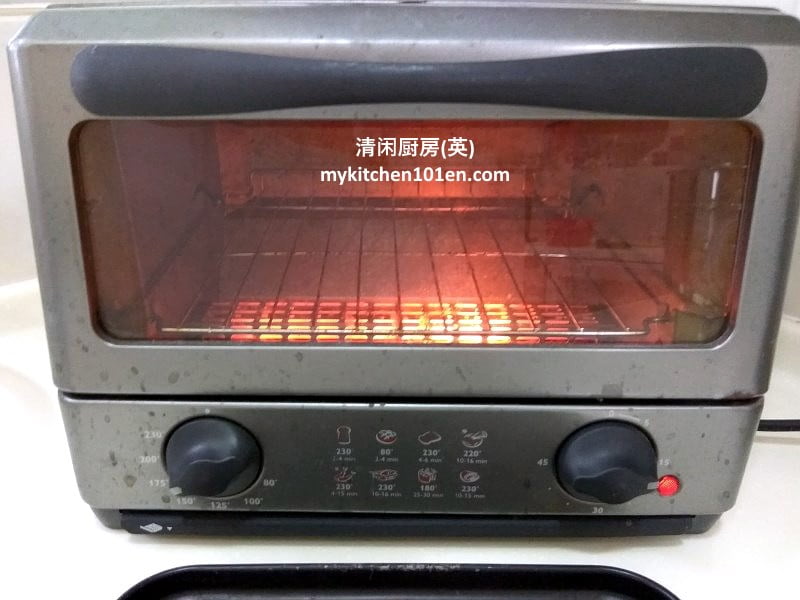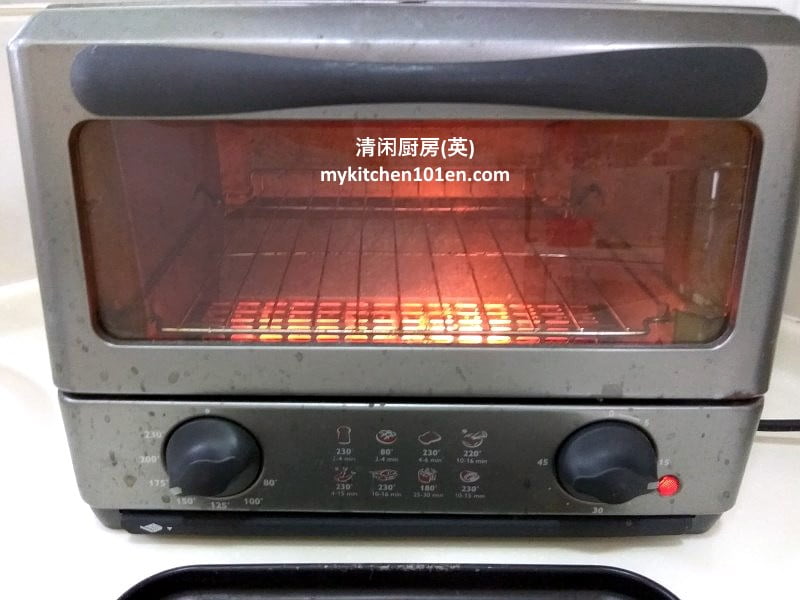 2 Defrost frozen fried nian gao in microwave over high heat (1000 W) for 1 minute.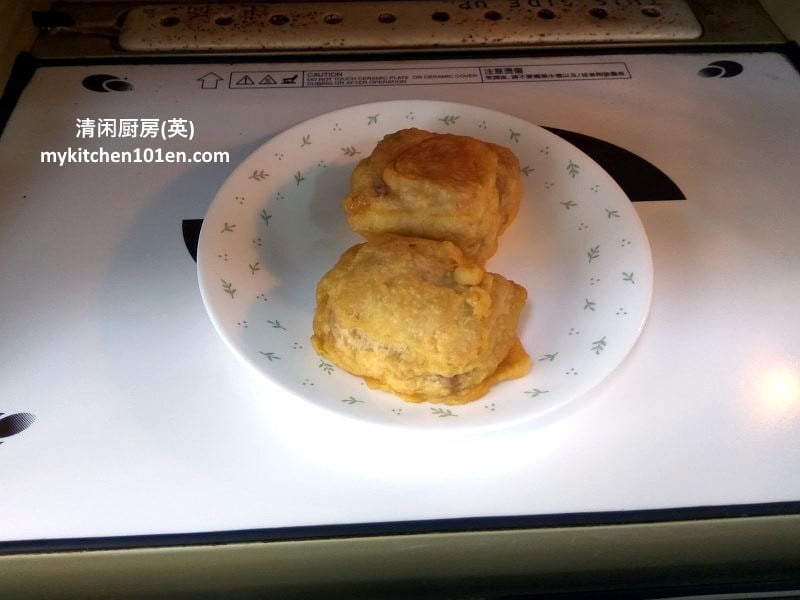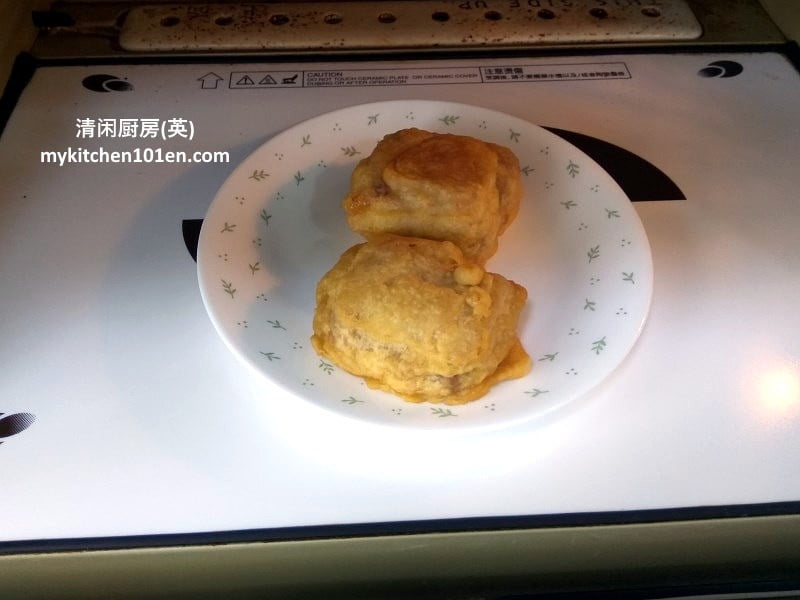 3 Bake in the preheated oven toaster for 2 minutes. Switch off the oven, let it sits in the oven for another 3 minutes.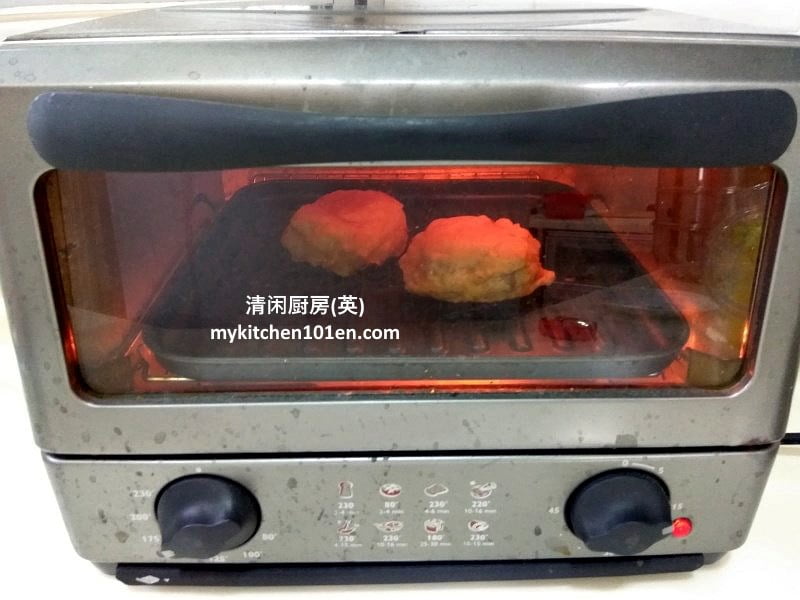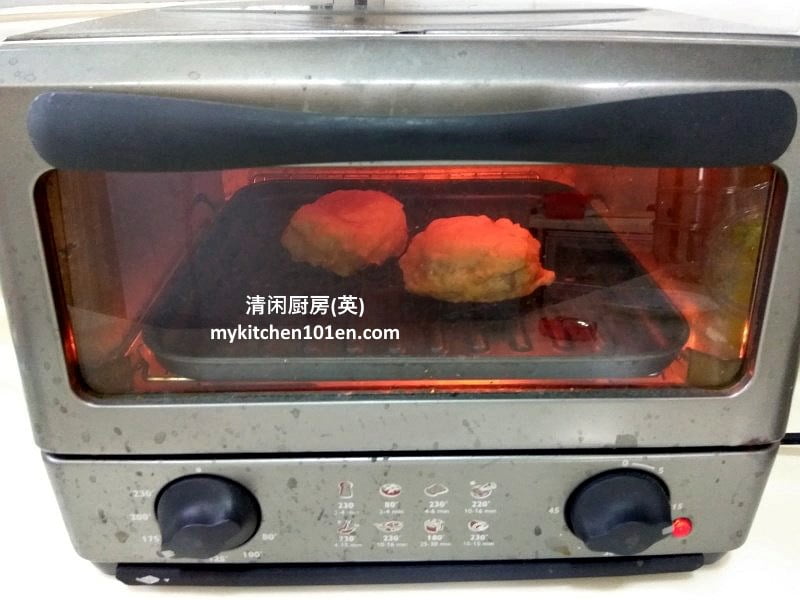 4 Absorb any excess oil with kitchen towels and it is ready to be served.