Pulut Inti is a dessert made of coconut milk steamed glutinous rice with sweet coconut topping. It is commonly wrapped with banana leaf with some coconut filling showing on the top. You may add some blue pea flower juice to part of the steamed rice to make it more attractive.
CHINESE VERSION: 椰糖椰丝糯米饭 Pulut Inti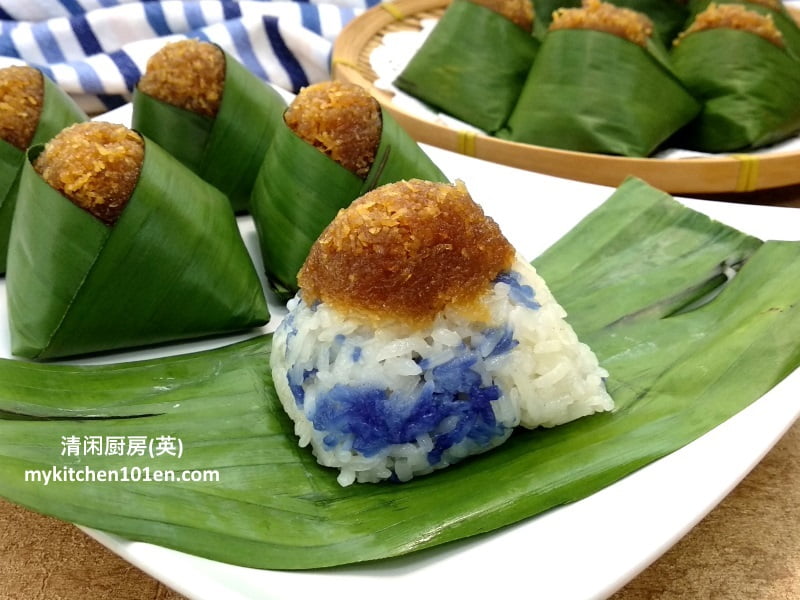 Pulut Inti (Steamed Glutinous Rice with Gula Melaka Coconut Topping) | MyKitchen101en
Yields: 15
Ingredients for steamed glutinous rice: (Yields: 890 g)
450 g glutinous rice (soak for at least 4 hours)
135 g (1/2 cup + 1 tbsp) thick coconut milk
125 g (1/2 cup + 1 tsp) plain water
1 tsp fine salt
3 pcs pandan leaves
4 tsps thick bunga telang juice (blue pea flower juice)(optional)
Ingredients for gula Melaka coconut topping: (Yields: 280 g)
110 g gula Melaka (coconut palm sugar)
25 g dark brown sugar
80 g hot water
2 pcs pandan leaves
160 g fresh shredded coconut
slaked cornstarch (1 1/2 tsps cornstarch + 1 tbsp water)
For steamed glutinous rice:
1 Drain soaked glutinous rice. (Reminder: The soaking time for different types of glutinous rice might be different, adjust the soaking time according to the type of glutinous rice you use.)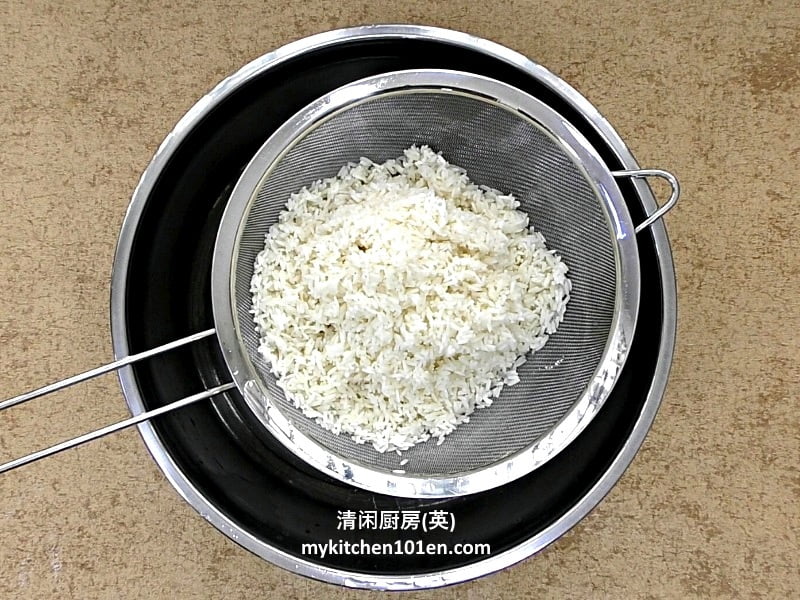 2 Put pandan leaves in baking pan, add in drained glutinous rice, spread evenly with spatula. Add plain water and salt to thick coconut milk, mix well, then add to glutinous rice.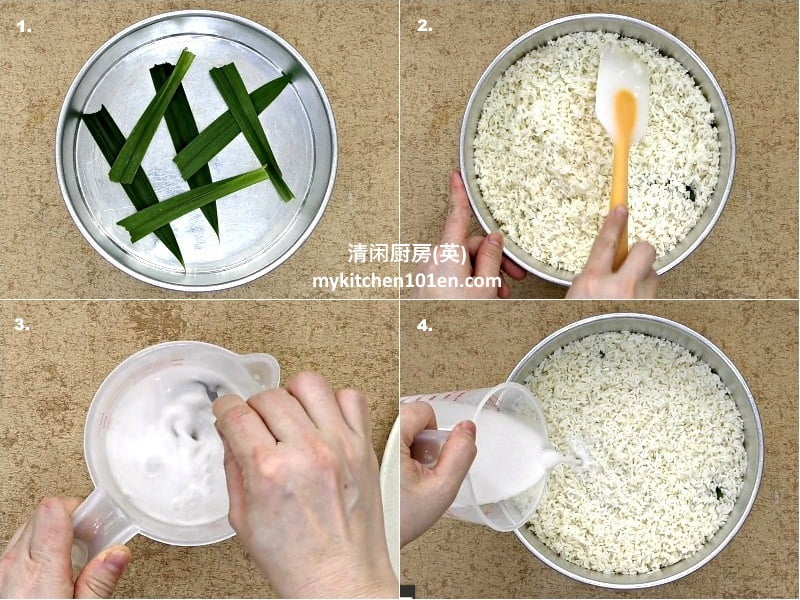 3 Steam glutinous rice over medium heat for 30 minutes. After steaming for 15 minutes, fluff the glutinous rice with chopsticks, then continue steaming for another 15 minutes.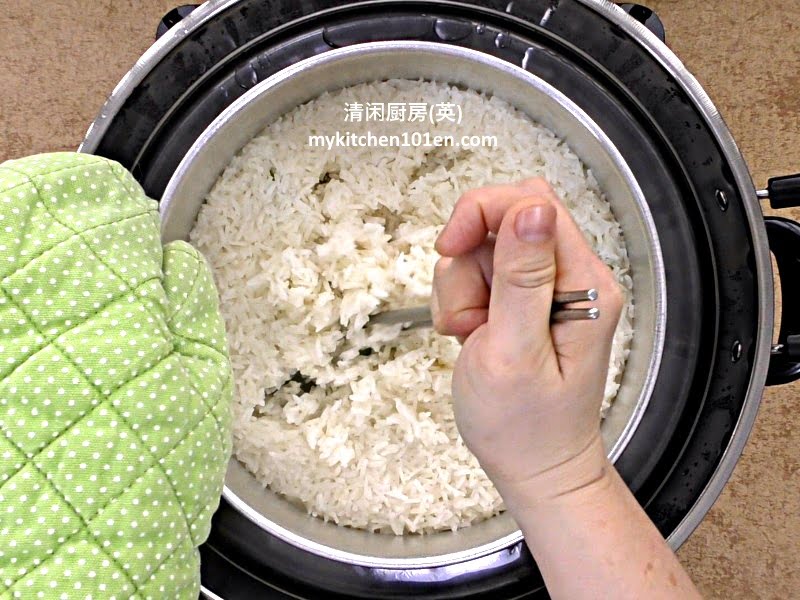 4 After steaming for 30 minutes, discard pandan leaves. Add thick bunga telang juice to part of the rice, steam for another 5 minutes. (Reminder: Skip this step if omitting bunga telang juice.)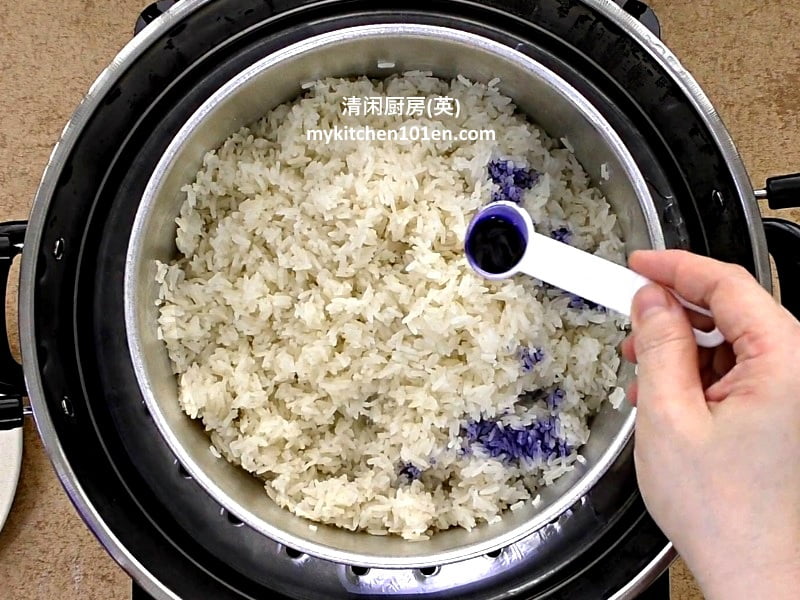 5 Set aside the steamed glutinous rice to cool (slightly cover to prevent it from drying).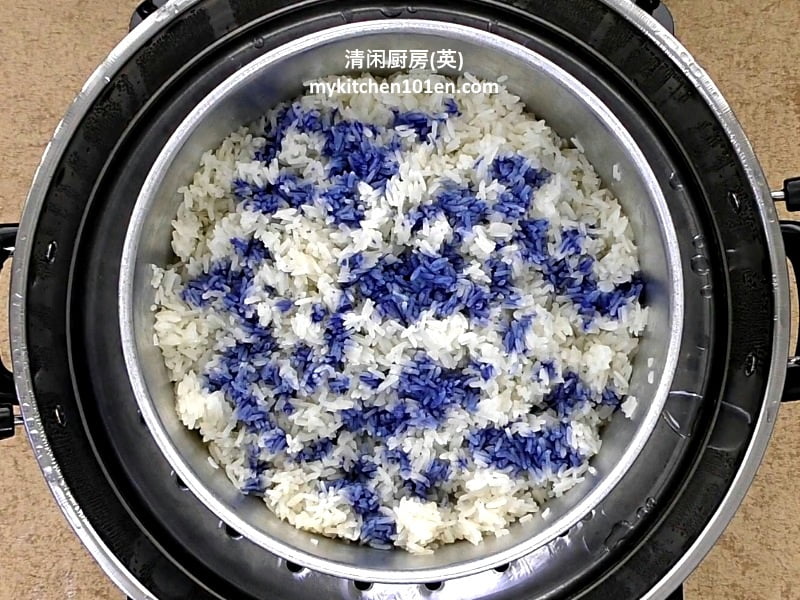 For gula Melaka coconut topping:
1 Combine coconut palm sugar, dark brown sugar, hot water and pandan leaves in a saucepan, cook over medium heat until sugar fully dissolved.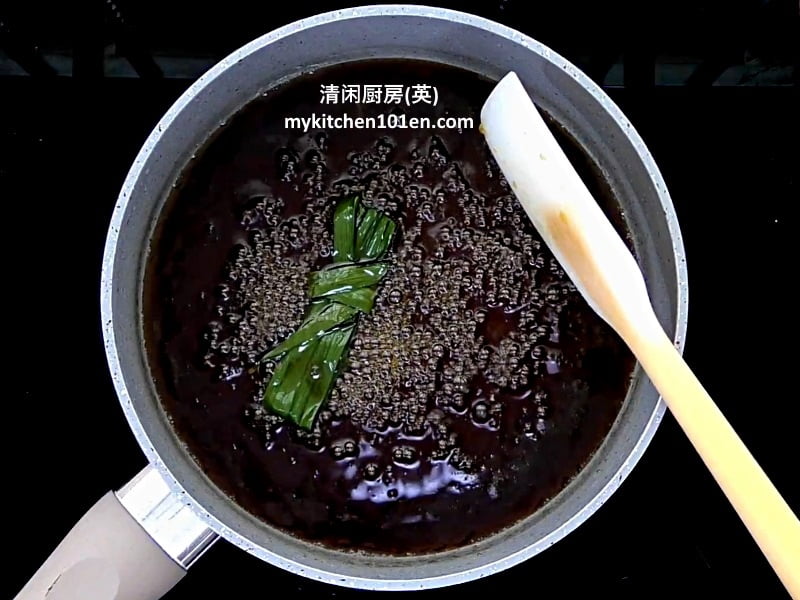 2 Strain sugar syrup through a sieve into non-stick cooking pan, add in slaked cornstarch, mix well. Add in shredded coconut, mix until combined.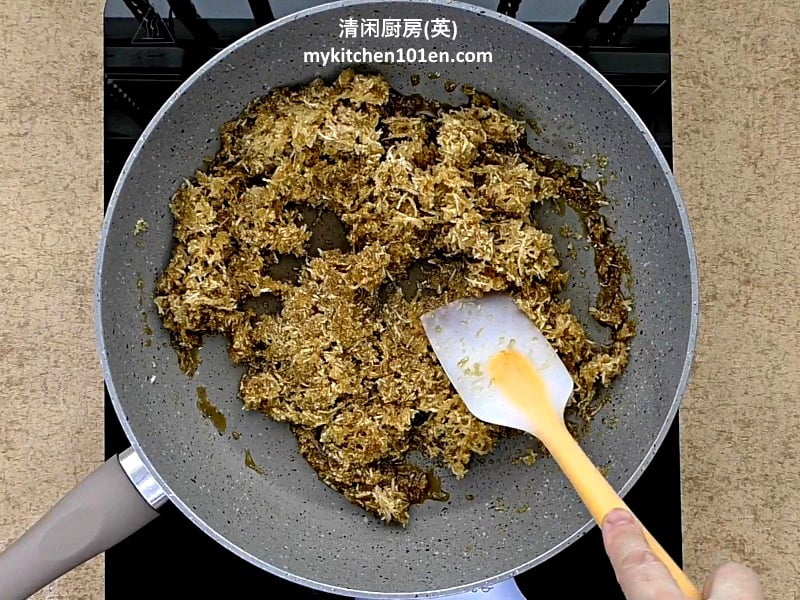 3 Cook over medium heat until the liquid has dried up. Set aside to cool.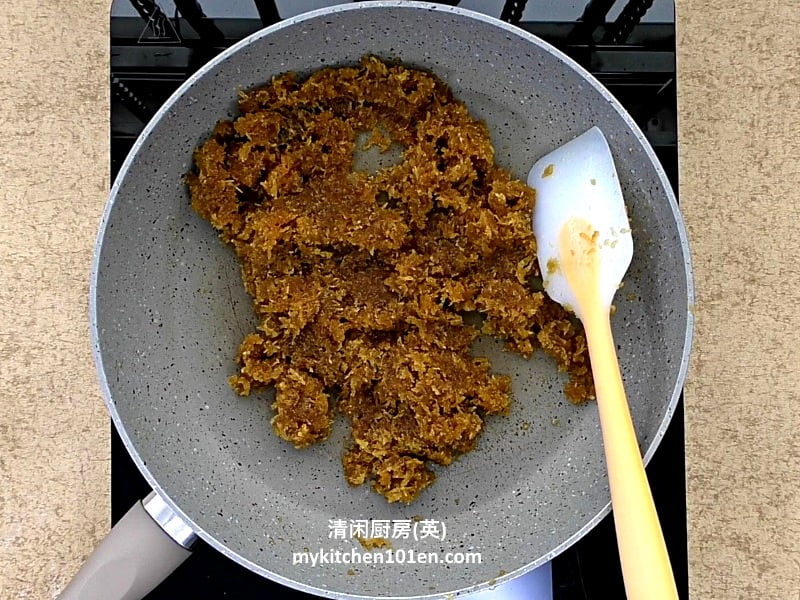 Assembling Pulut Inti:
1 Prepare 15 pieces (size: 5 1/2″ x 7″) rectangle banana leaves. Blanch in hot boiling water until softened. Wash with dish washing net, then dry with kitchen towels.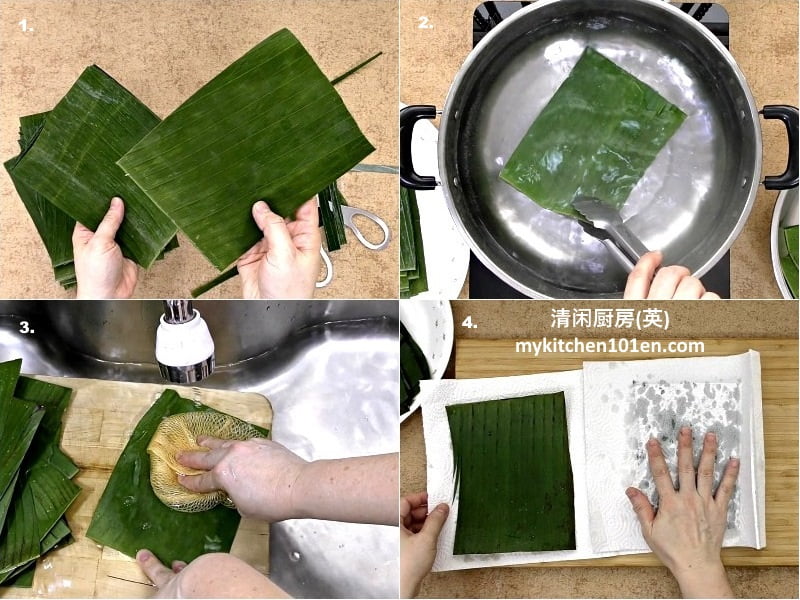 2 Put about 59 g of steamed glutinous rice in the middle of banana leaf, top with 1 tbsp of coconut topping, then wrap with banana leaf.