There are different ways of cooking eggs, hard-boiled egg is one of them. Hard-boiled eggs with different doneness have different texture. The donenesses demonstrated here are 5 mins, 7 mins and 10 mins. Which doneness is your preference?
CHINESE VERSION: 不同熟度的水煮蛋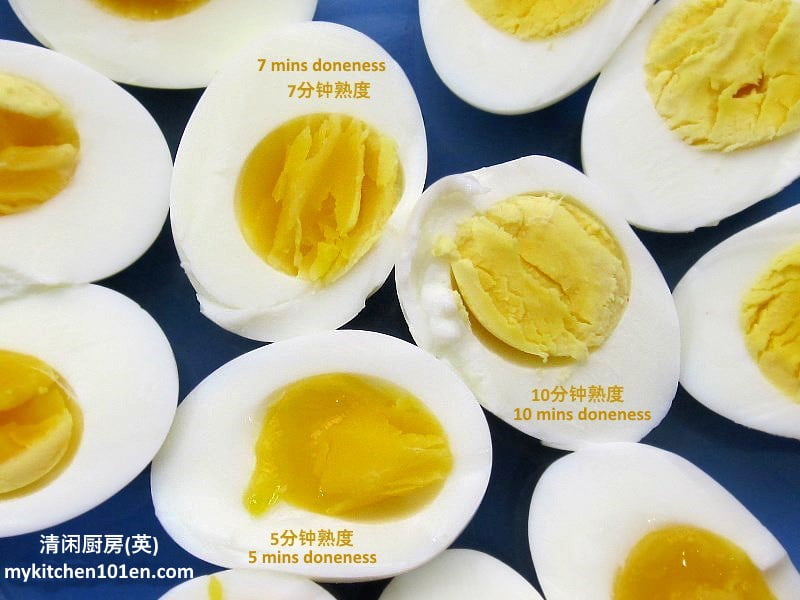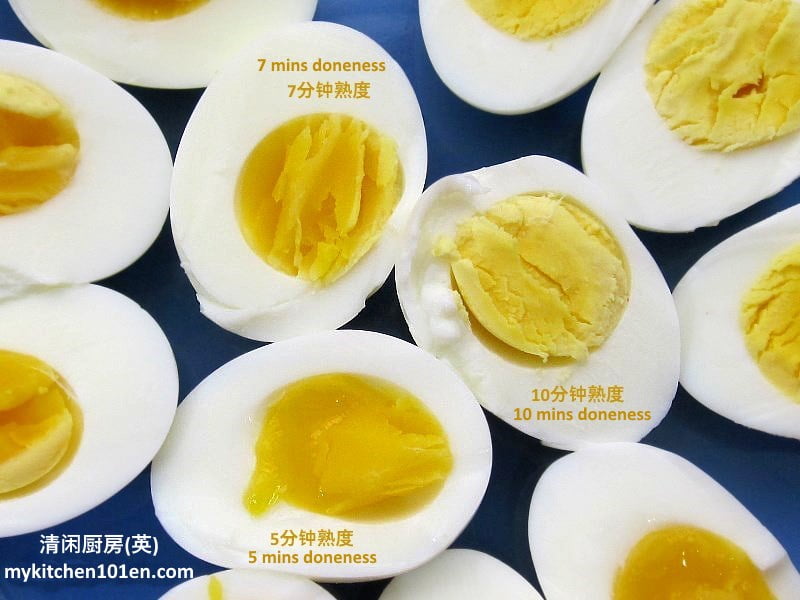 Hard Boiled Eggs with Different Doneness | MyKitchen101en
Directions:
1 Clean the eggs (room temperature), put into a saucepan, add in water (water level should be higher than eggs)。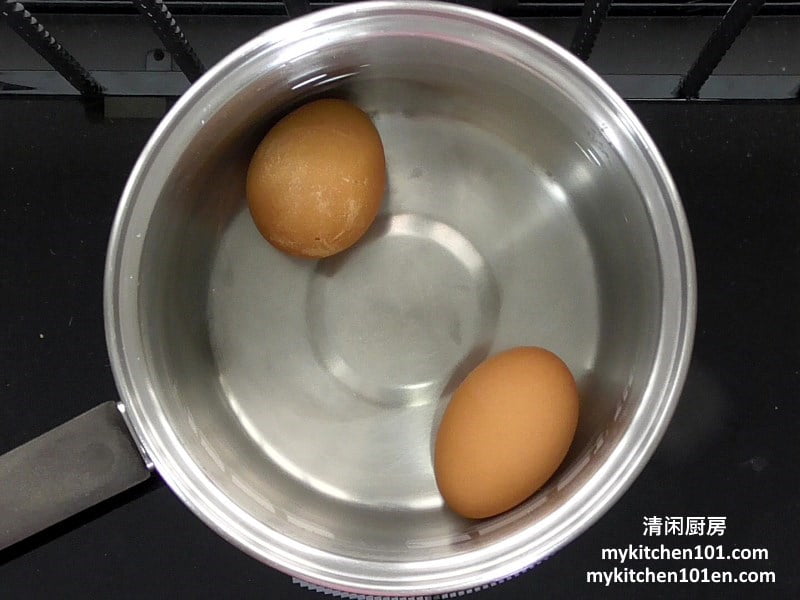 2 Bring to the boil.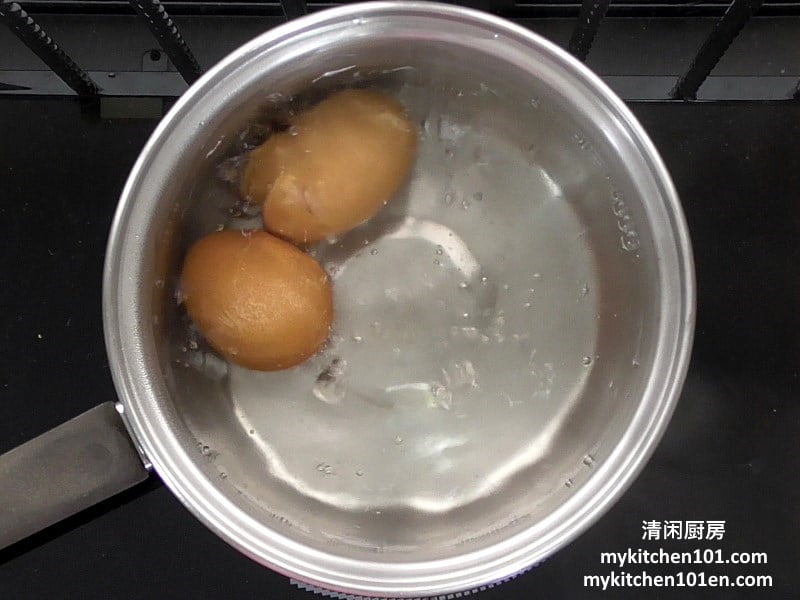 3 Reduce heat to low, cover and cook until your preferred doneness: 5 mins, 7 mins or 10 mins (the suggested time is for size A eggs, if you use a smaller egg, slightly reduce the cooking time).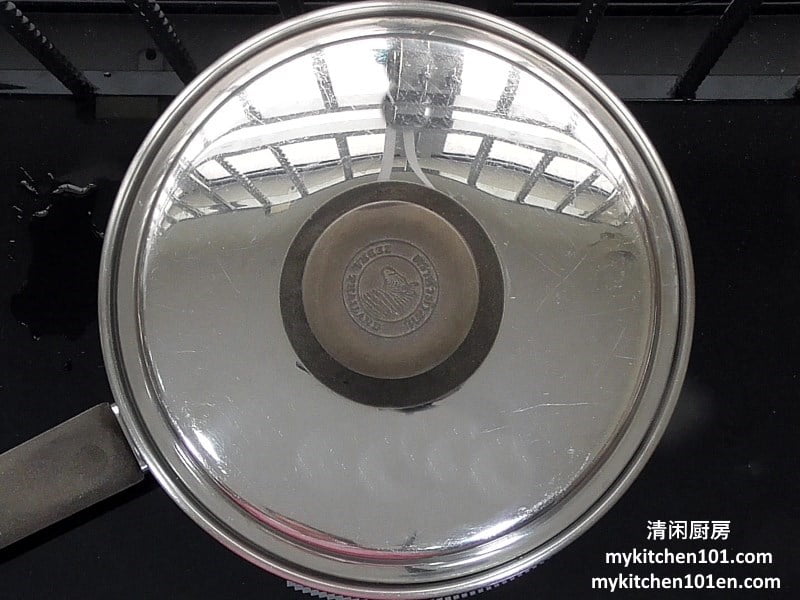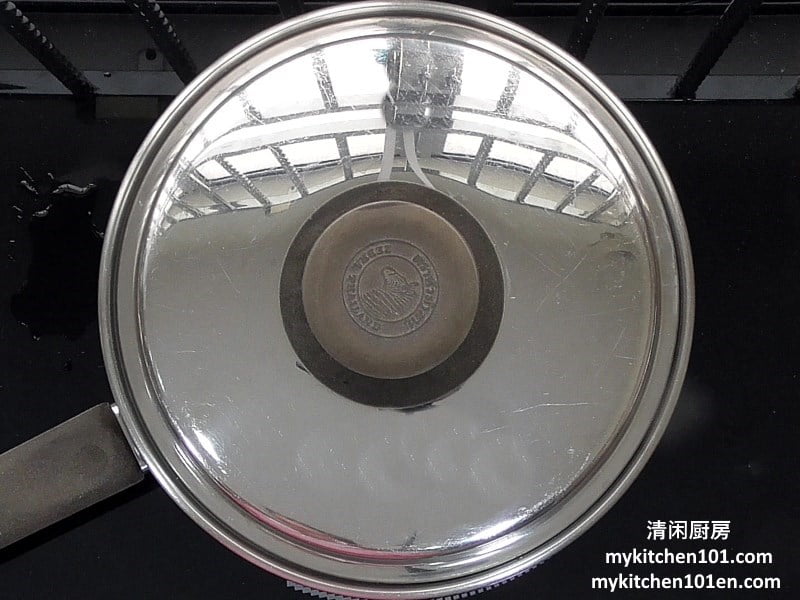 4 Soak the cooked eggs in ice water until completely cooled before removing the egg shells (always use 7 to 10-day-old eggs for easy peeling).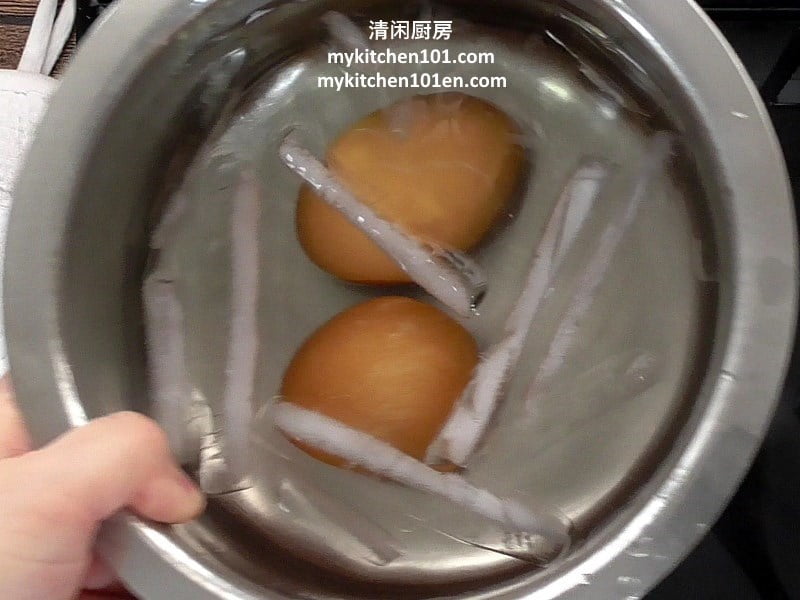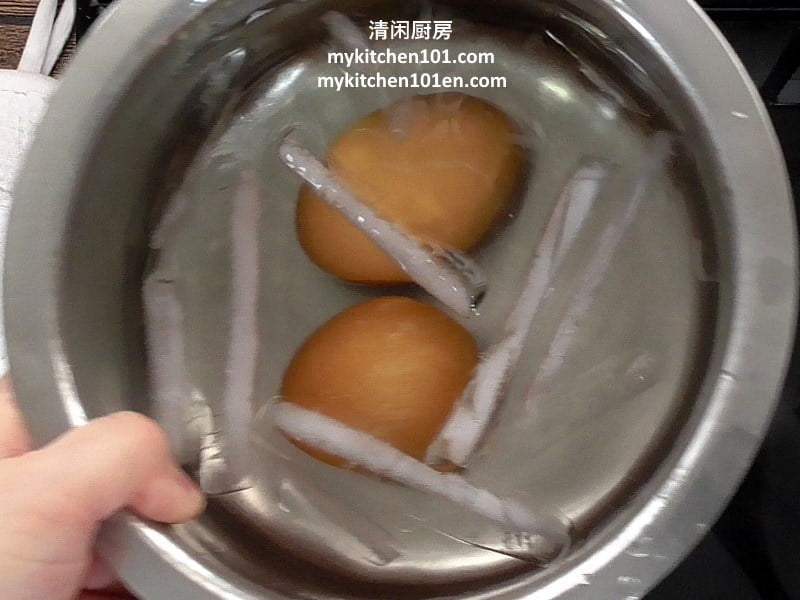 5 Hard-boiled eggs with different doneness: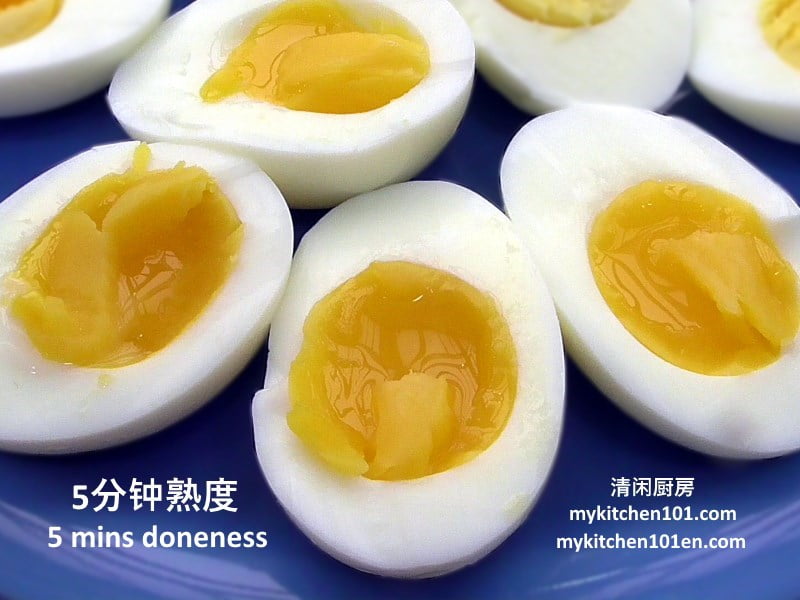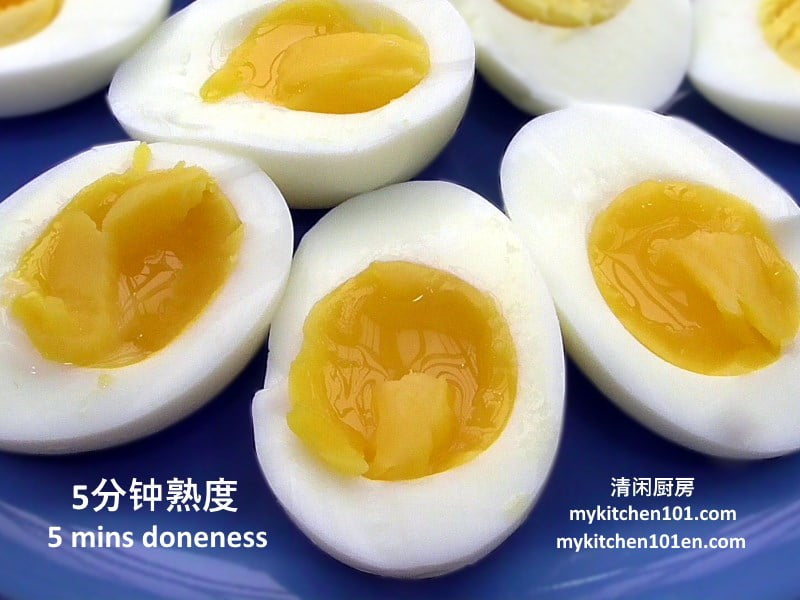 6 Seven minutes doneness.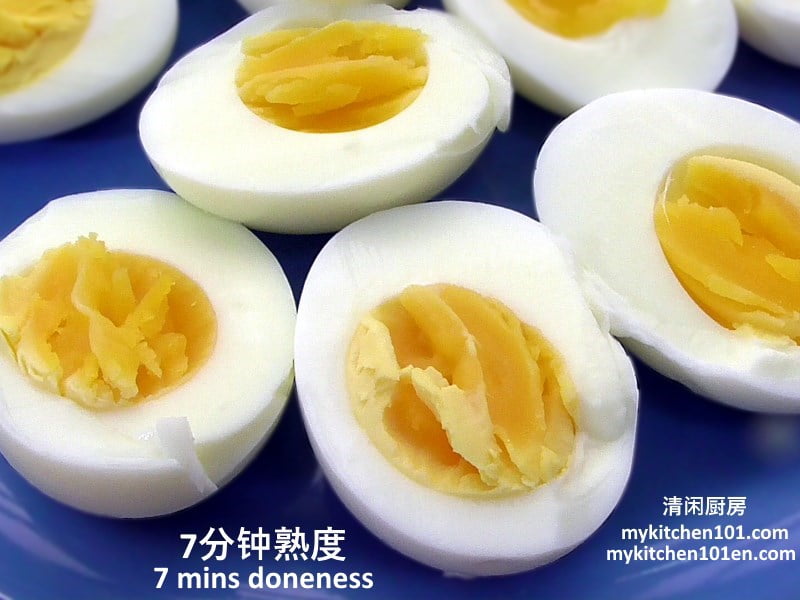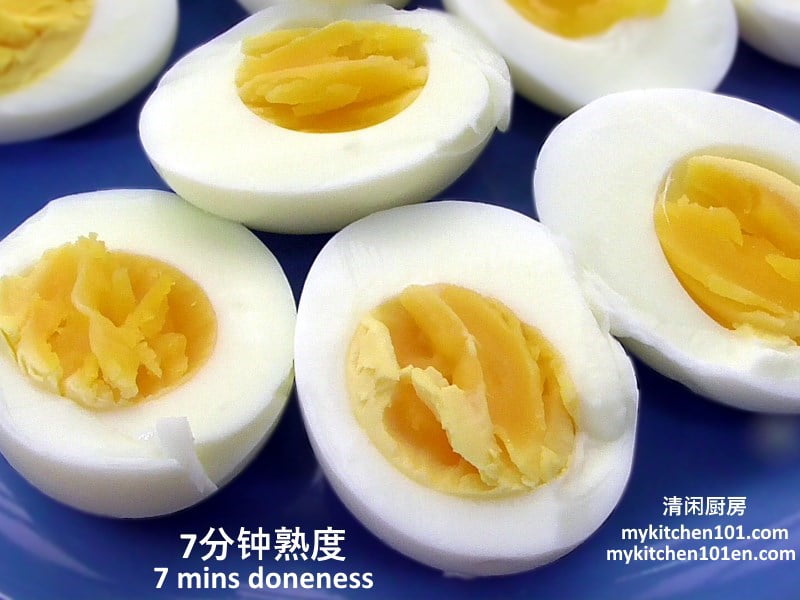 7 Ten minutes doneness.