Steamed caramel cake is a very simple recipe, no electric mixer or oven needed, the only thing to bear in mind is not to burn the caramel. This recipe uses bamboo steamer instead of baking pan to steam the cake as it will yield a more fluffy cake.
CHINESE VERSION: 蒸焦糖蛋糕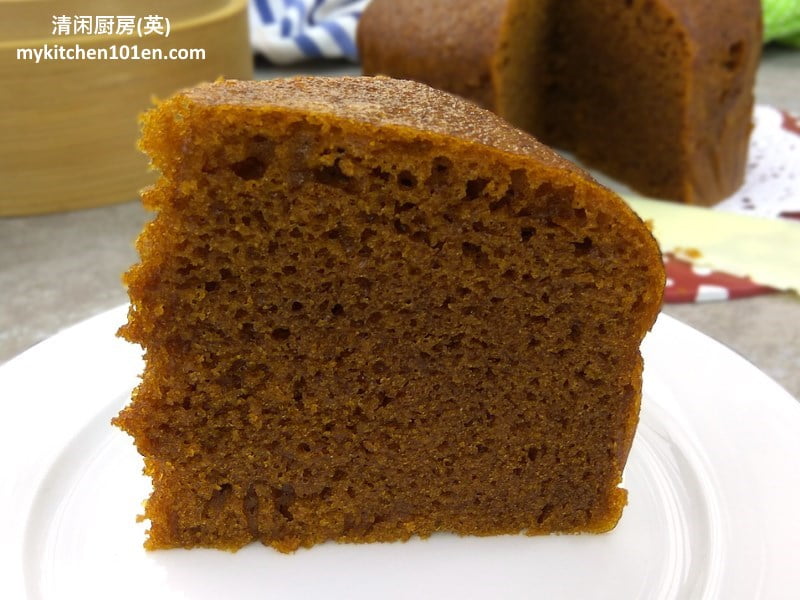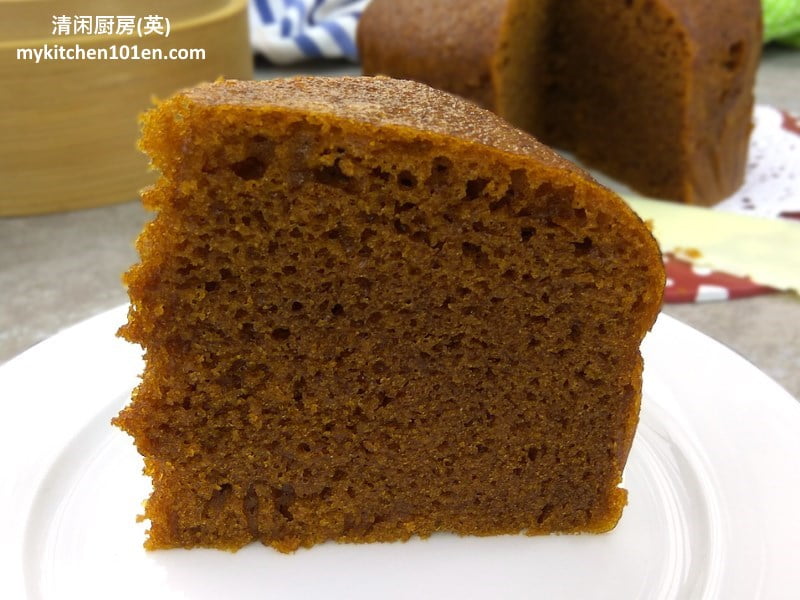 Steamed Caramel Cake | MyKitchen101en
Ingredients:
150 g fine sugar (for caramel)
100 ml hot water
3 tbsps pandan juice
80 g evaporated milk
1 egg (lightly beaten)
70 g melted butter
1/4 tsp salt
50 g fine sugar
150 g plain flour
1 tsp baking soda/sodium bicarbonate
Directions:
1 Line 6″ bamboo steamer with parchment paper.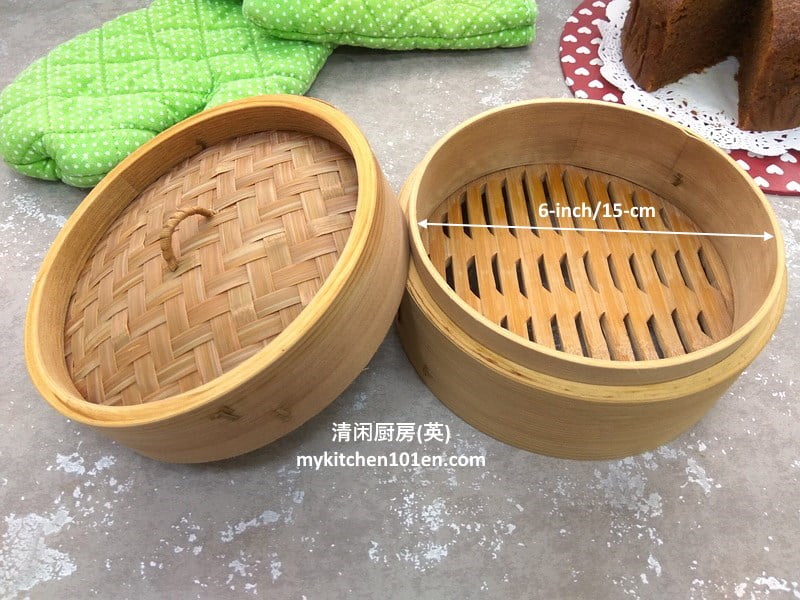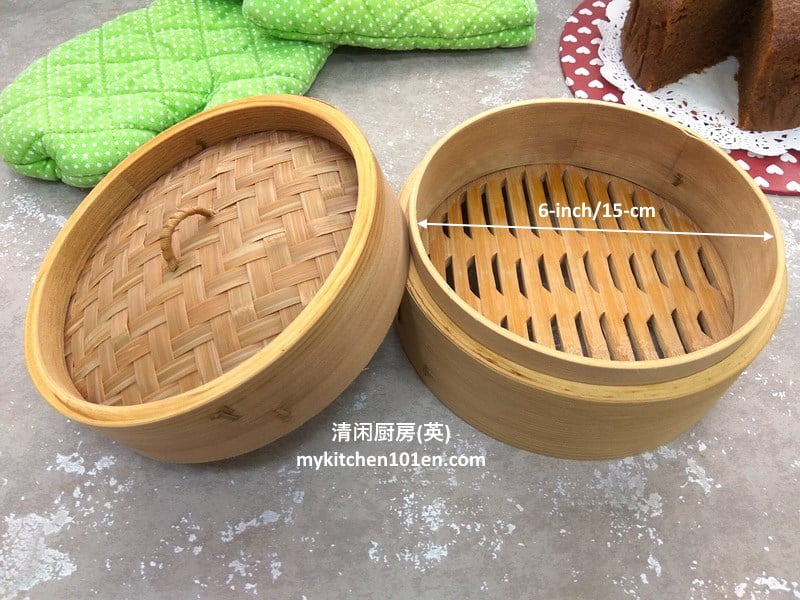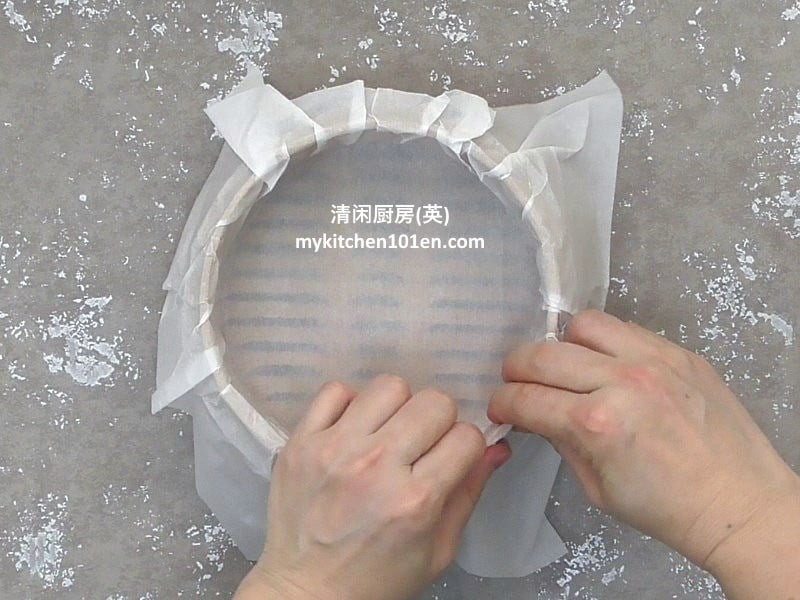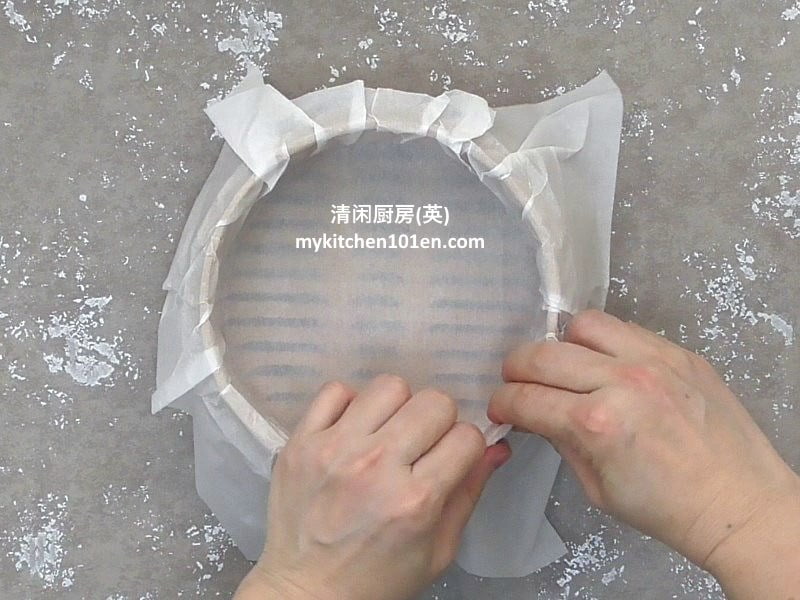 2 Heat 150 g sugar in a thick base cooking pot (to reduce the chance of burning) over medium-low heat until melting, add in 1 tbsp of hot water by the edge, continue cooking into golden colour caramel, do not over stir.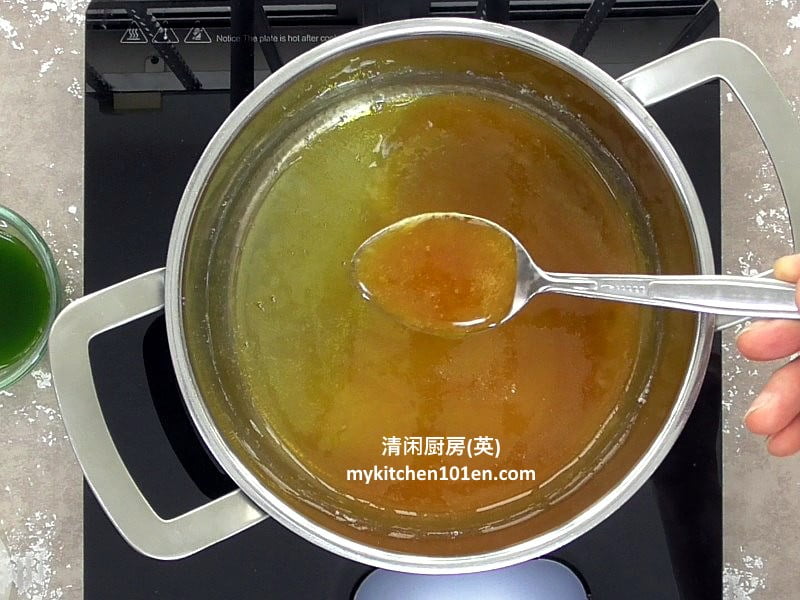 3 Off the heat, add in the remaining hot water gradually, then heat up again until caramel has melted. Set aside to cool (you may soak the pot in a large bowl of water to speed up the process).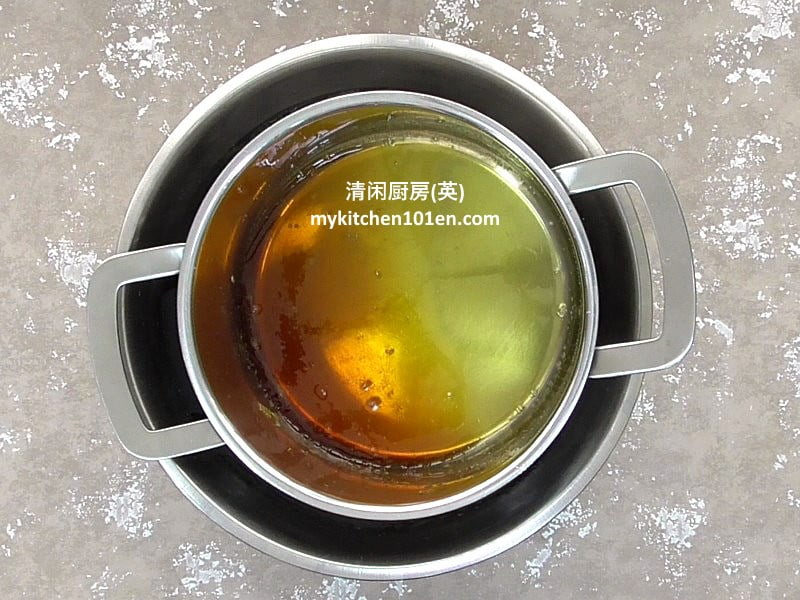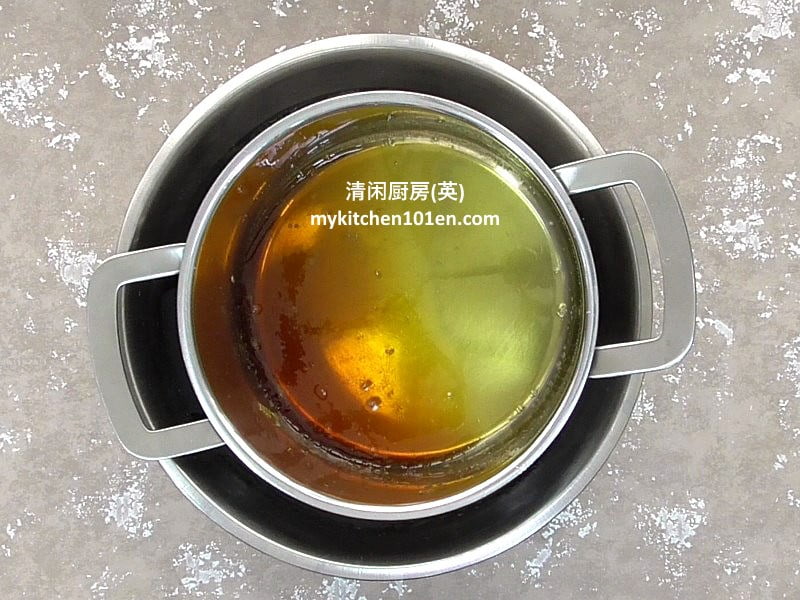 4 Bring the water of steamer to the boil (make sure the amount of water is enough for 40 minutes of steaming).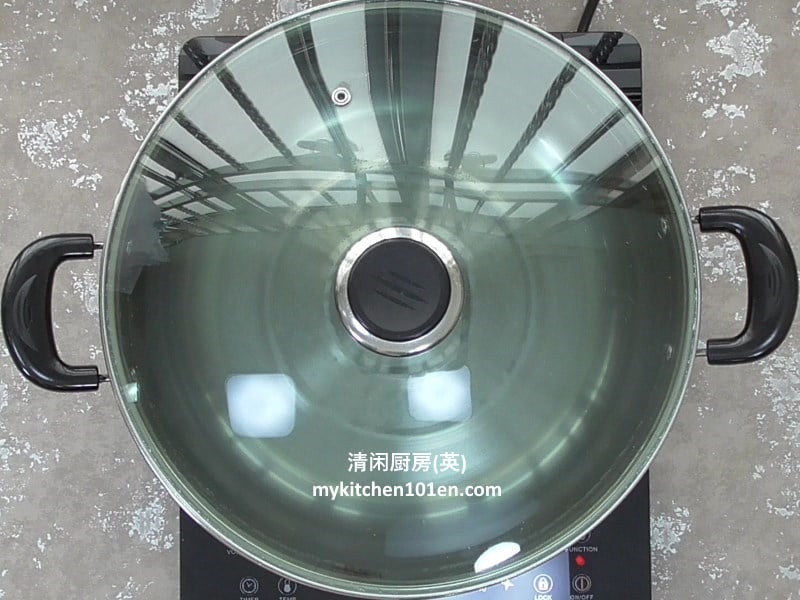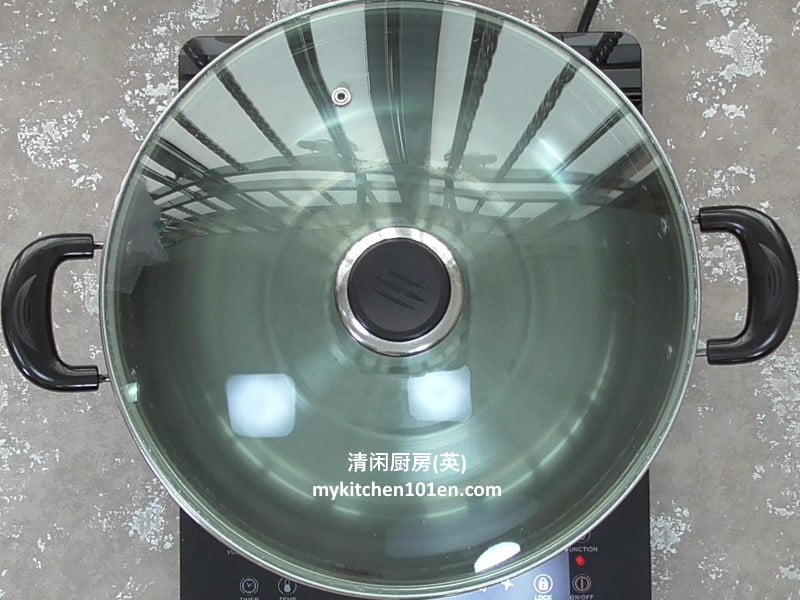 5 Pour cooled caramel syrup into measuring cup, add in pandan juice (about 3 tbsps) until the total amount is 170 ml.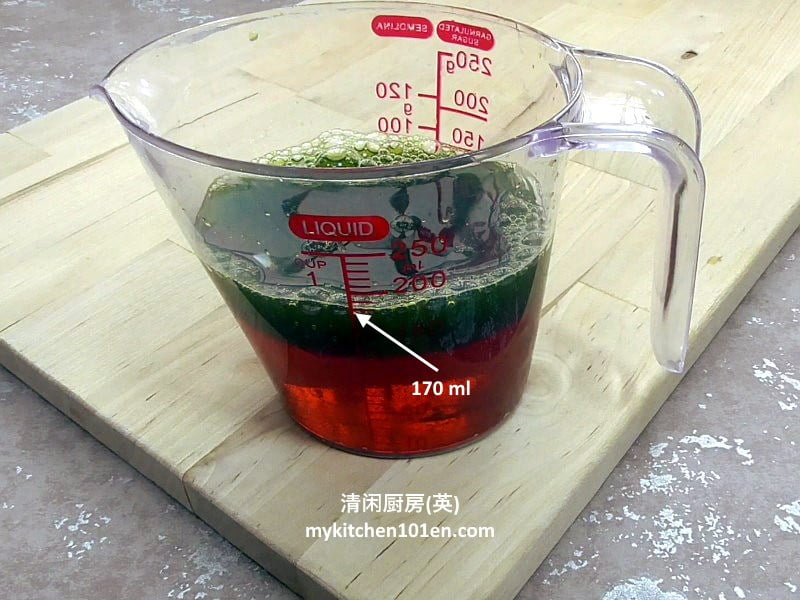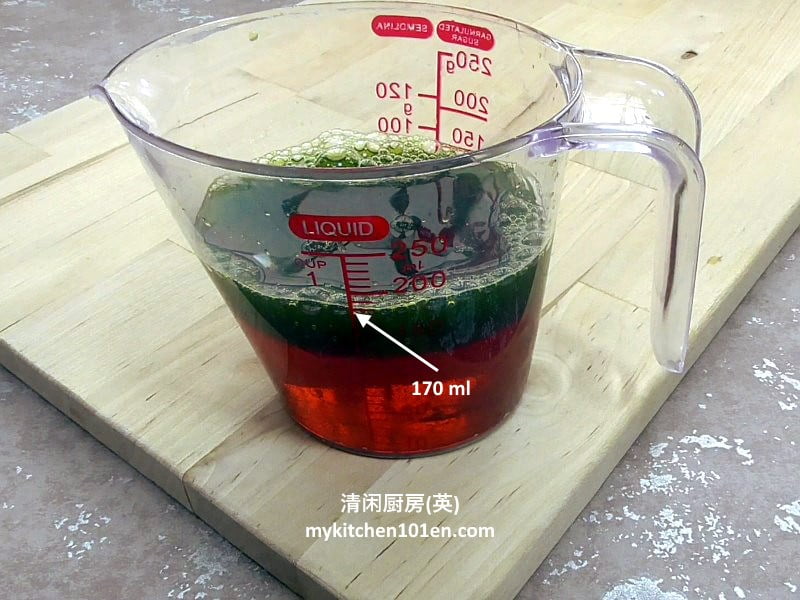 6 Combine caramel pandan syrup, evaporated milk, beaten egg, melted butter, salt and sugar in a mixing bowl, mix well.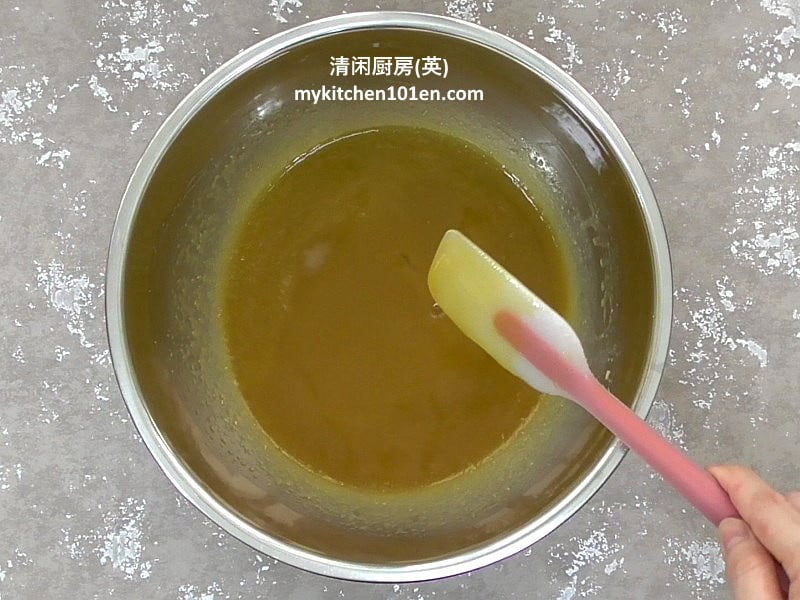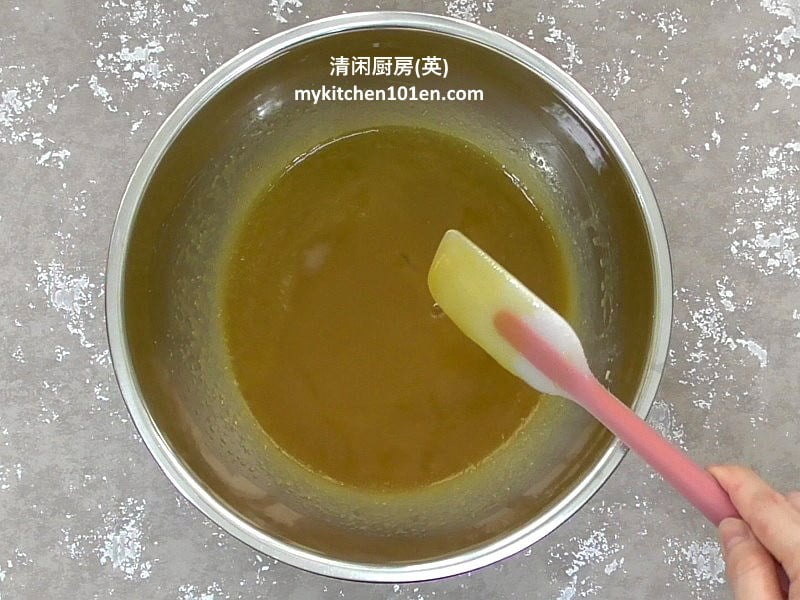 7 Whisk together plain flour and baking soda, then sieve into caramel syrup mixture, mix until the batter is smooth.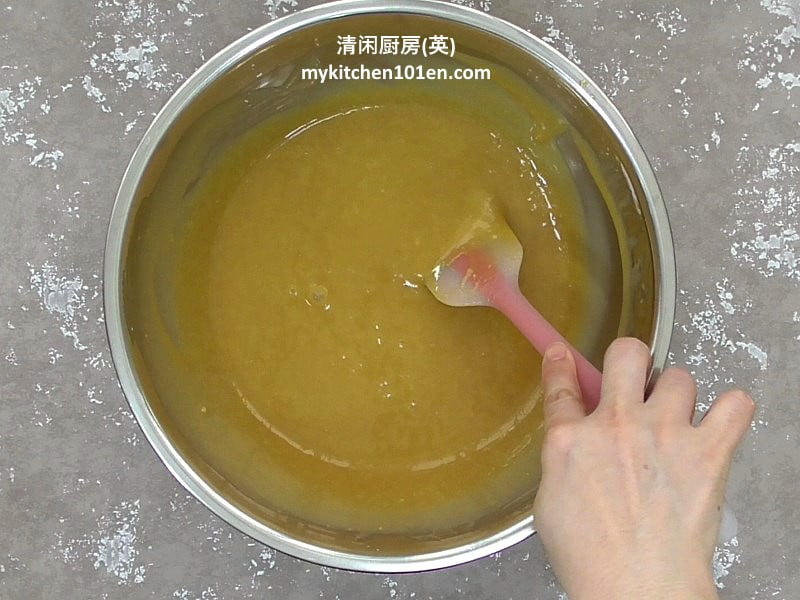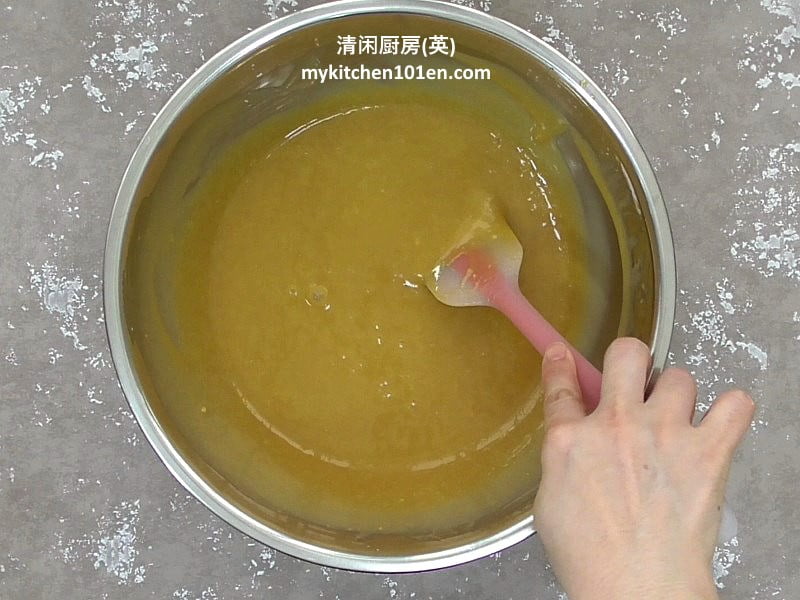 8 Pour the batter into lined bamboo steamer, tap a few times on counter top to burst large bubbles.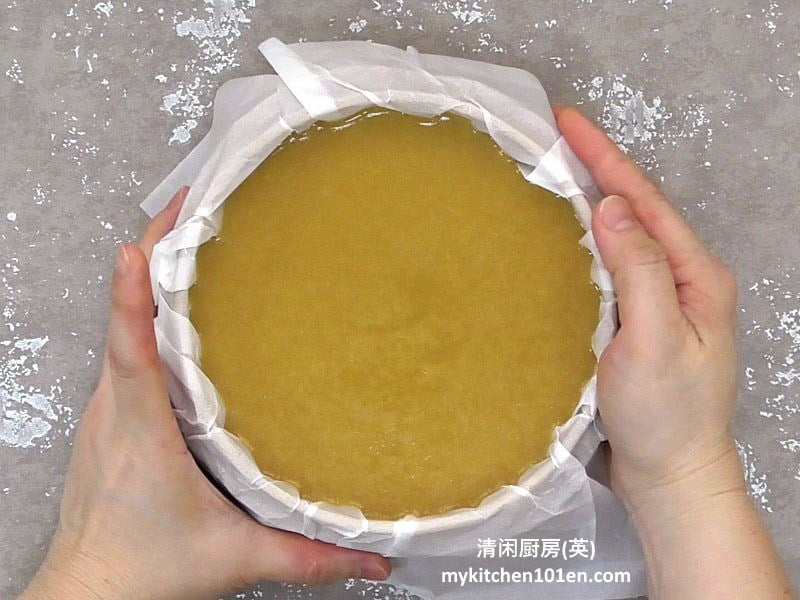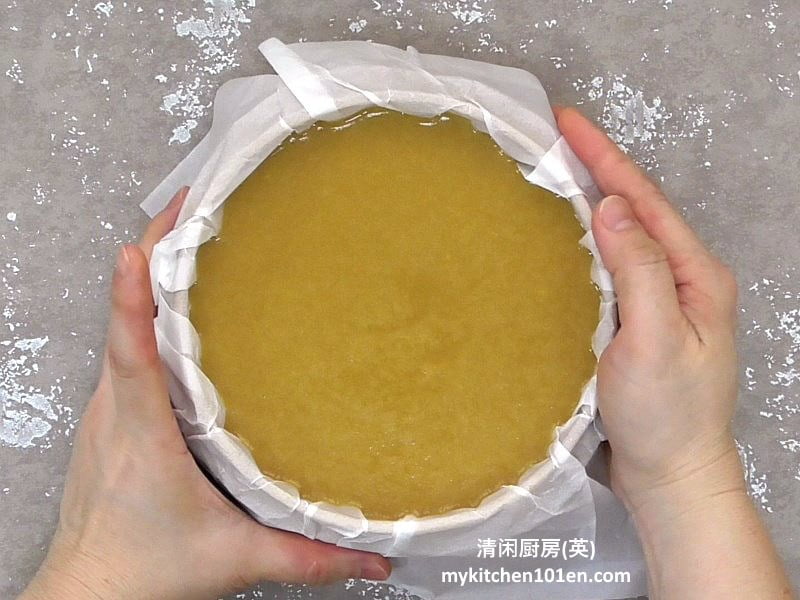 9 Steam over high heat for 40 minutes (do not open the steamer before 30 minutes or the cake might collapse).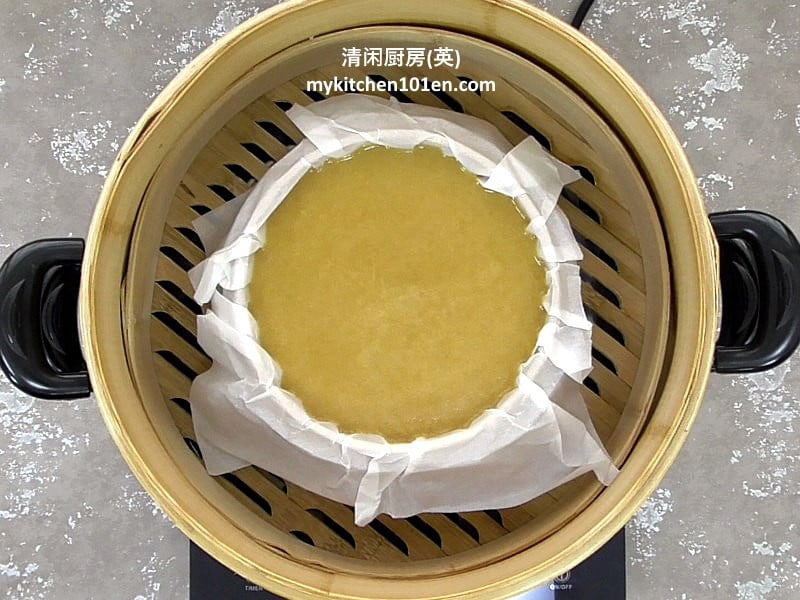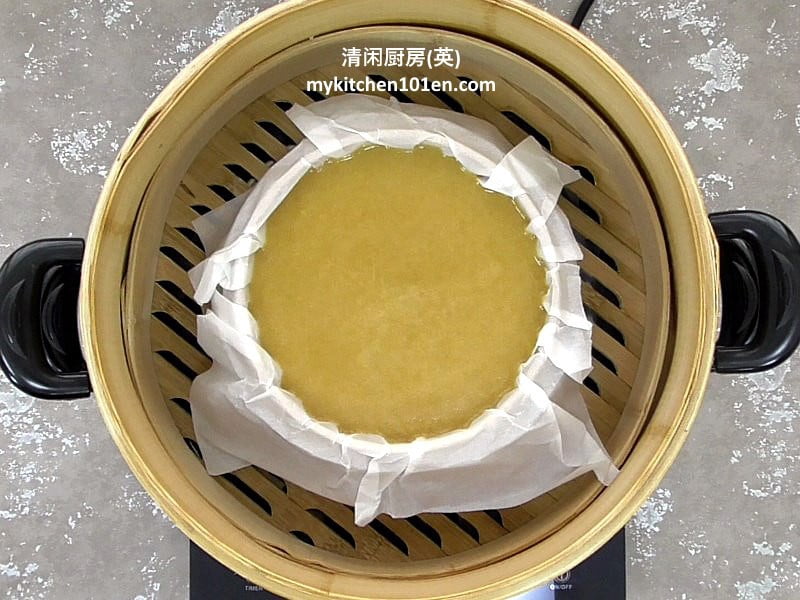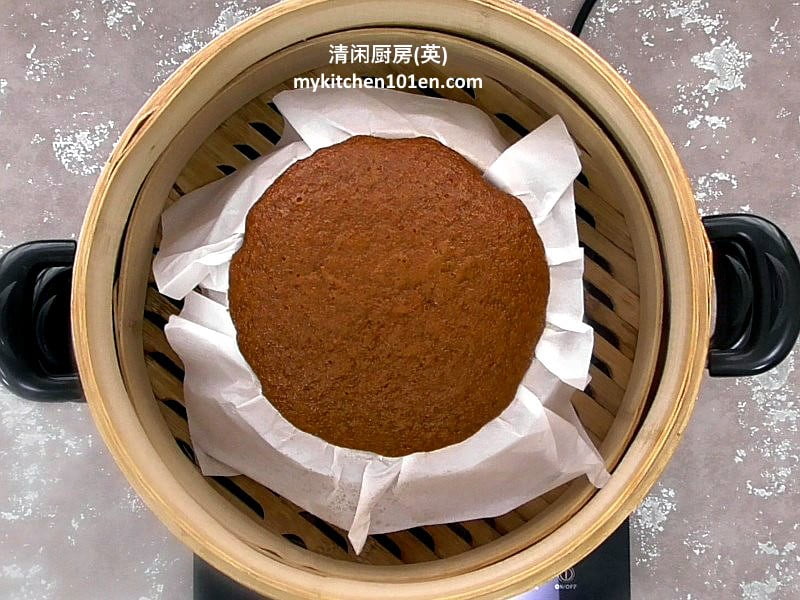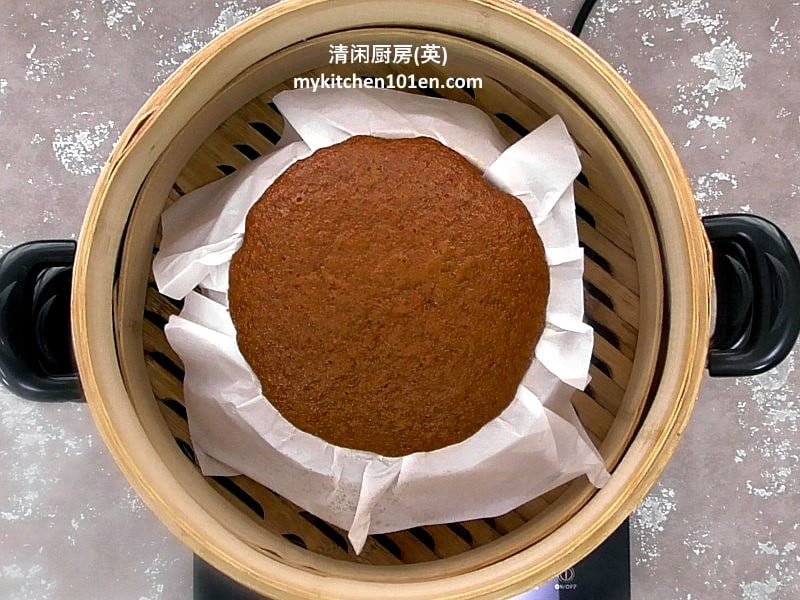 10 Put the steamed cake on a wire rack to slightly cool down before unmoulding.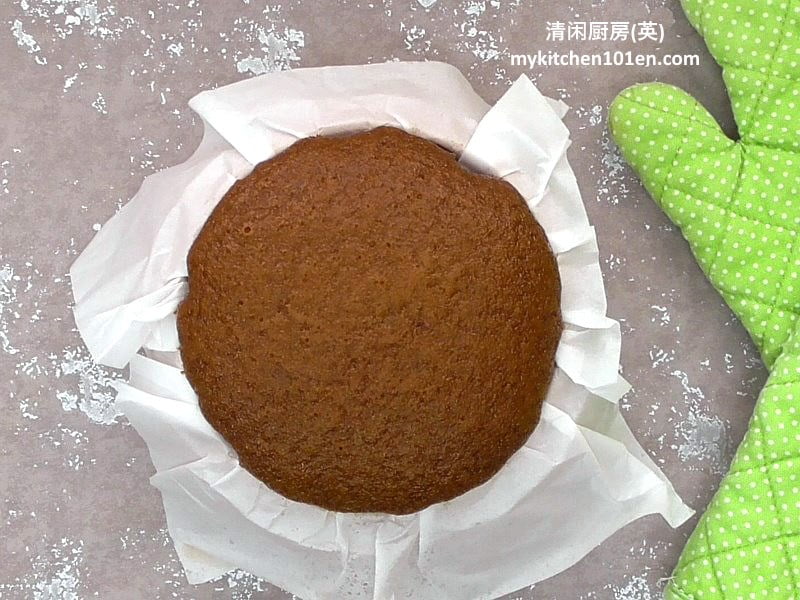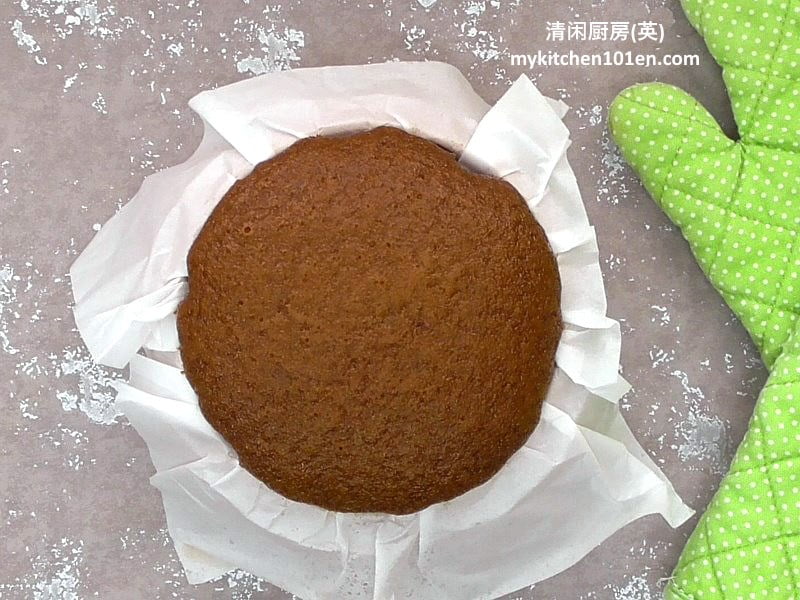 11 Steamed caramel cake is ready to be served!