Honeydew Sago is a simple and refreshing dessert that most kids love to eat. You only need a few ingredients to prepare. It is a light and perfect treat during hot weather for the whole family.
CHINESE VERSION: 蜜瓜西米露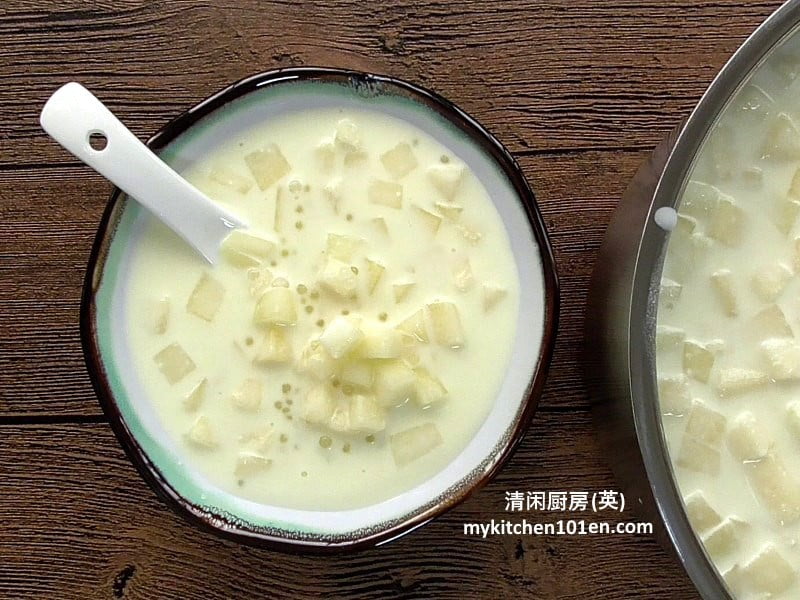 Honeydew Sago Dessert | MyKitchen101en
Ingredients:
450 g honeydew flesh (near the skin)
1.5 Liter milk
70 g condensed milk
280 g vanilla ice-cream
550 g honeydew flesh (cut into small cubes)
240 g cooked small sago pearls (Please refer: How to Cook Small Sago Pearls)
Directions:
1 Add 1 Liter of milk to honeydew flesh (near the skin), process with blender until smooth and strain the milk through a sieve.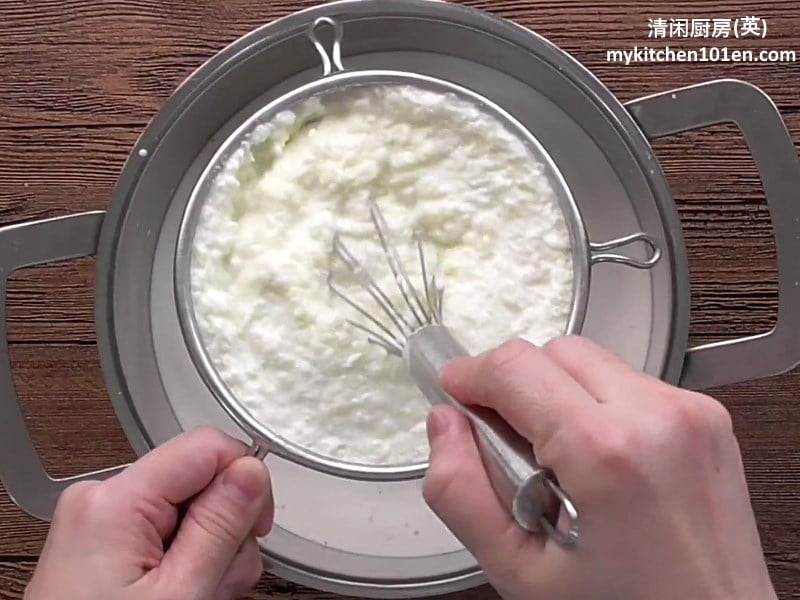 2 Return the pureed flesh to blender, add in another 500 ml of milk, process and strain through again.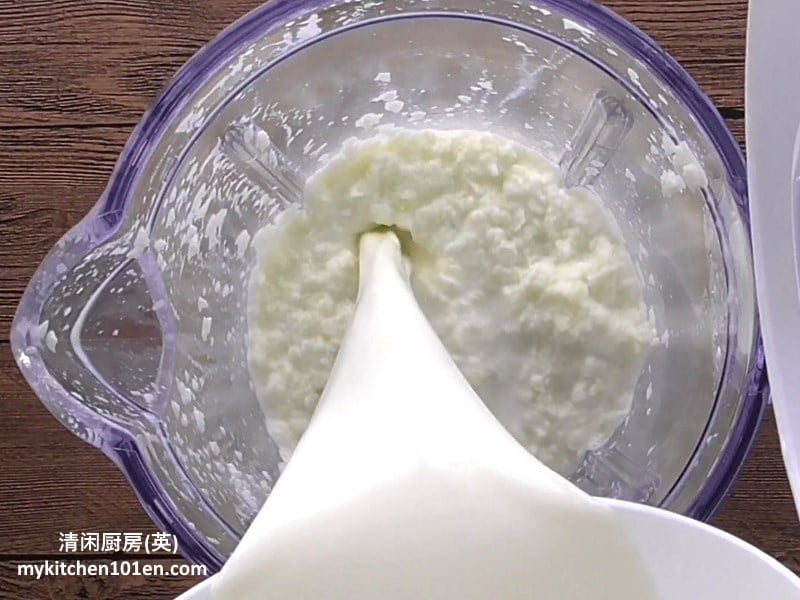 3 Add condensed milk to honeydew milk, mix well.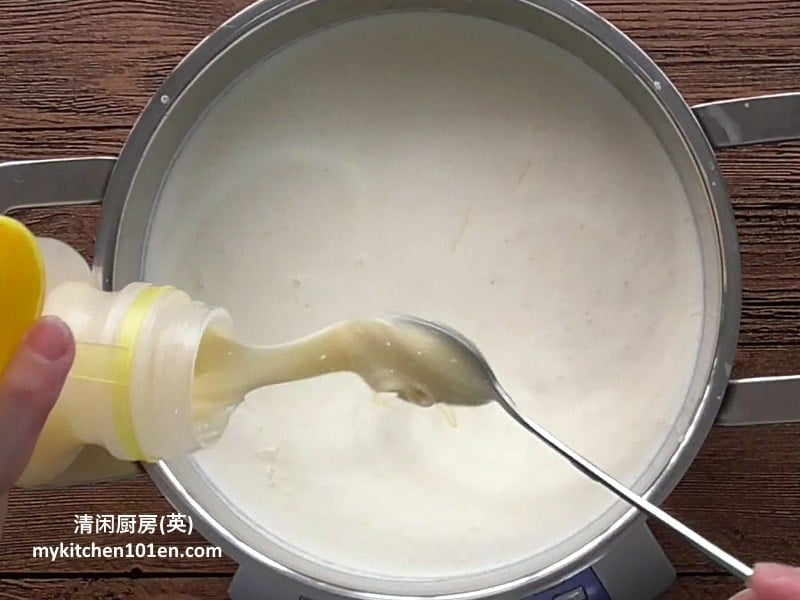 4 Add in vanilla ice-cream, mix well (remove the foam using oil strainer).
5 Mix in honeydew flesh cubes and cooked small sago pearls. Keep refrigerated for 1 hour to chill it up before serving (if desired).