The filling for this taro paste puff is made with fresh taro. This filling has a light purple colour, very creamy and has a rich taro fragrance.
CHINESE VERSION: 甜芋泥角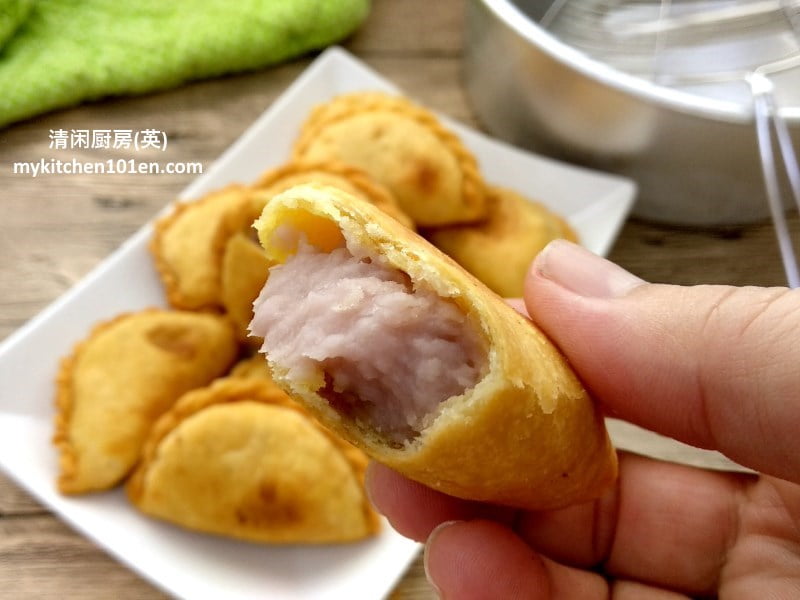 Sweet Taro Paste Puff | MyKitchen101en
Yields: 10 pcs
Ingredients for taro paste filling: (Yields: 300 g)
220 g taro (diced)
2 pcs pandan leaves
70 g fine sugar
1/16 tsp fine salt
1 tbsp cooking oil
3 tbsps water
Ingredients for dough: (Yields: 300 g)
180 g plain flour
1/4 tsp fine salt
65 g margarine
50 g plain water
1 tsp cooking oil
Preparing taro paste filling:
1 Steam taro for 20 minutes.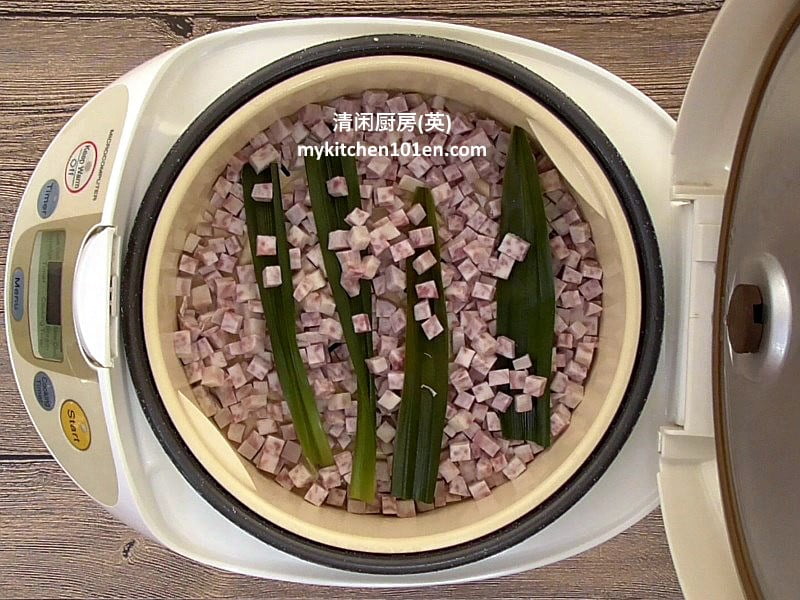 2 Combine sugar, salt, oil and water in a sauce pot, cook until sugar has melted. Add in steamed taro, mash into paste, cook over medium-low heat until the liquid is drying up. Set aside to cool.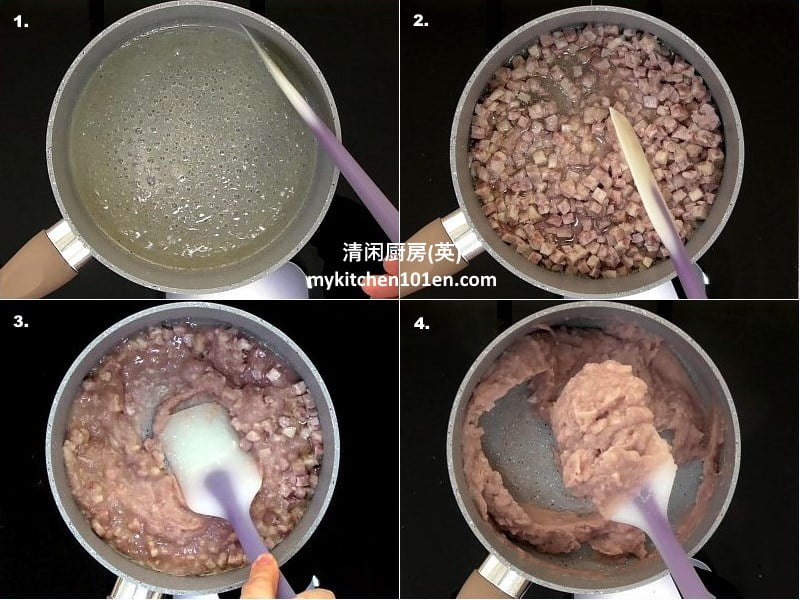 3 Divide filling into 10 portions (30 g each).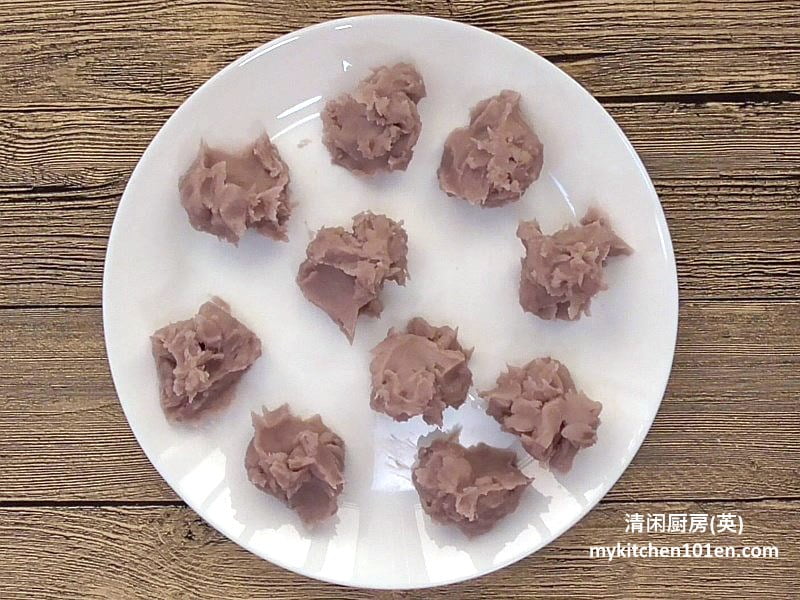 Preparing dough for puff skin:
1 Mix together plain flour and salt, then rub margarine into flour mixture.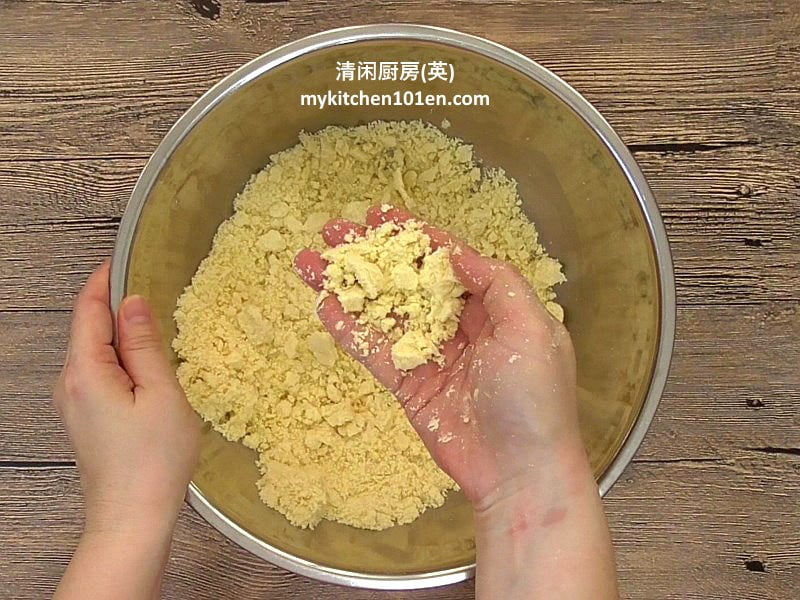 2 Add in water, knead until a dough is formed. Add in cooking oil, knead until well blended.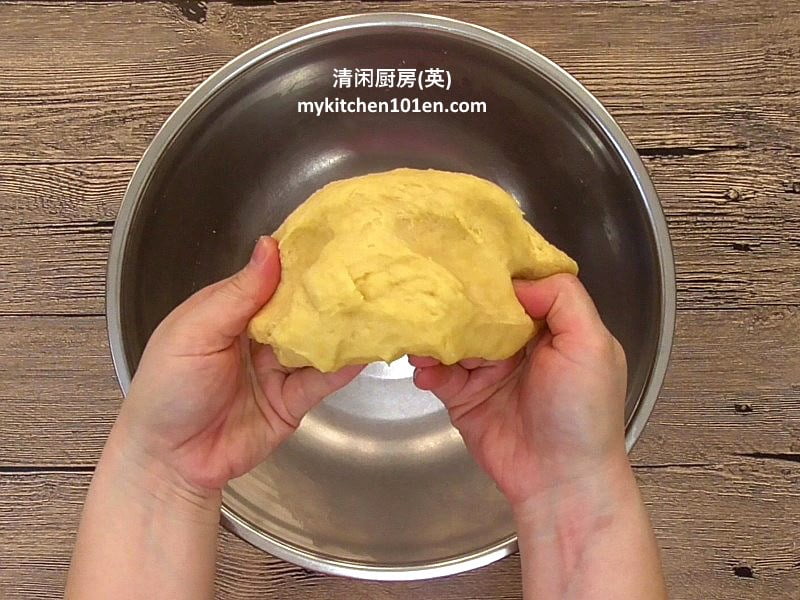 3 Divide dough into 10 portions (30 g each), cover with cling wrap, rest for 10 minutes.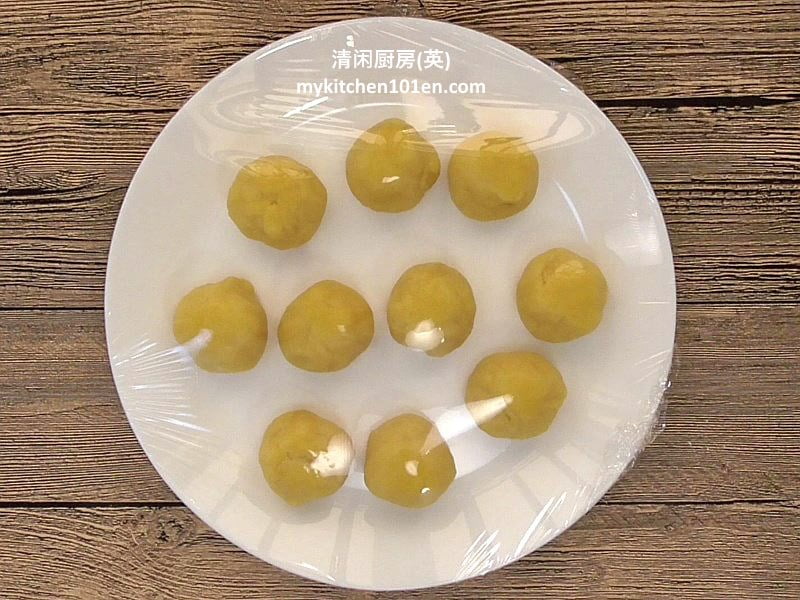 Making Taro Paste Puff:
1 Flatten dough into oblong shape with rolling pin, top with taro paste filling, fold into half, seal and pleat the edges.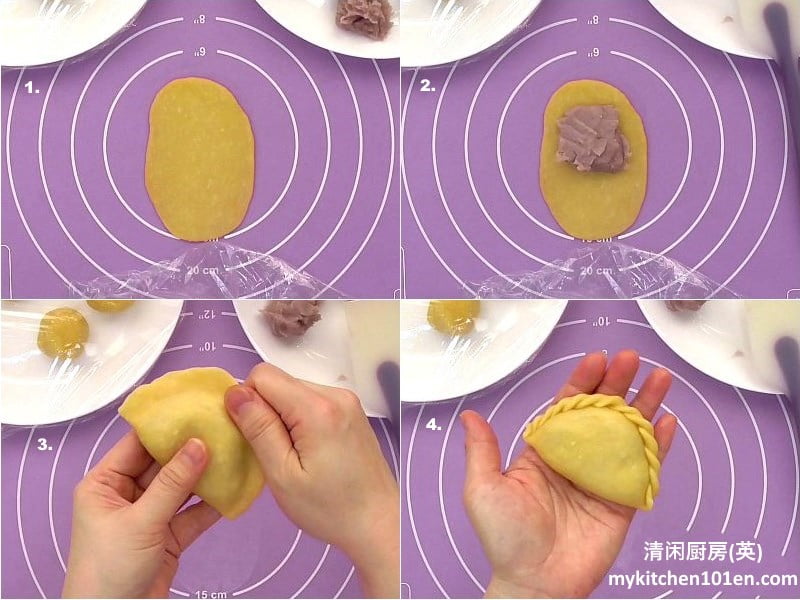 2 Preheat 700 ml of cooking oil to 170°C/340°F, turn to medium heat, deep-fry taro paste puffs until golden brown.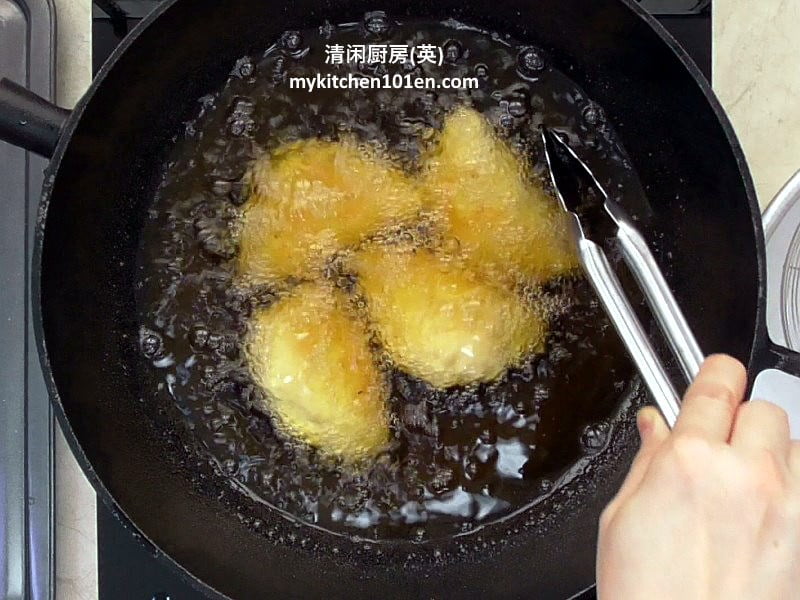 3 Put fried taro puffs on a strainer ladle to drain off the oil.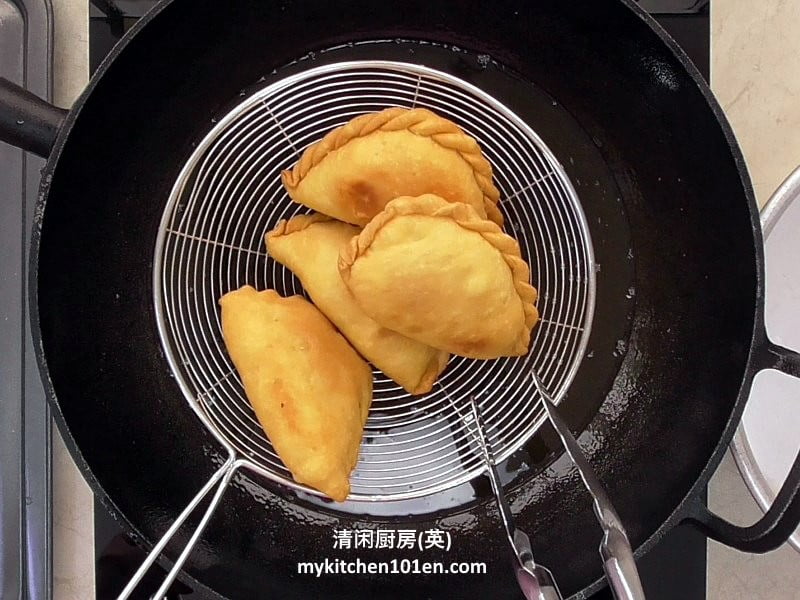 4 Allow the puffs to slightly cool down before serving.