Making your own mooncake filling is not difficult, you don't have to worry about the sweetness as you can control the amount of sugar added. Besides lotus seed and red bean, purple sweet potato is another great ingredient for making mooncake filling as it has a nice purple colour and very nutritious too.
CHINESE VERSION: 自制紫薯月饼馅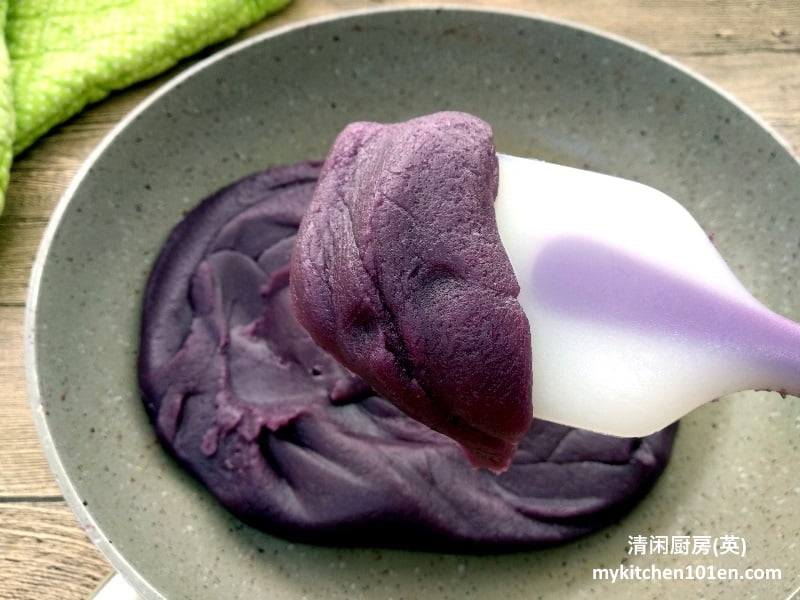 Purple Sweet Potato Paste Filling for Mooncake | MyKitchen101en
Yields: about 480 g
Ingredients:
400 g purple sweet potato (diced)
3-4 pcs pandan leaves
110 g fine sugar
1/3 tsp fine salt
1 1/2 tbsps glutinous rice flour
190 g plain water
2 1/2 tbsps (30 g) cooking oil
Directions:
1 Steam purple sweet potato with pandan leaves for 20 minutes until very soft.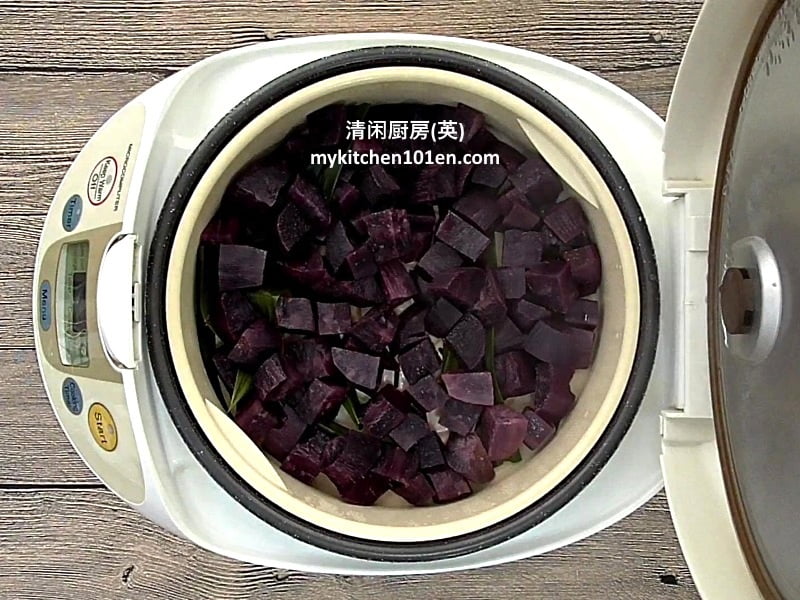 2 Combine sugar, salt, glutinous rice flour and water. Mash steamed purple sweet potato while still hot, add in, mix until combined, then sieve into a non-stick pan.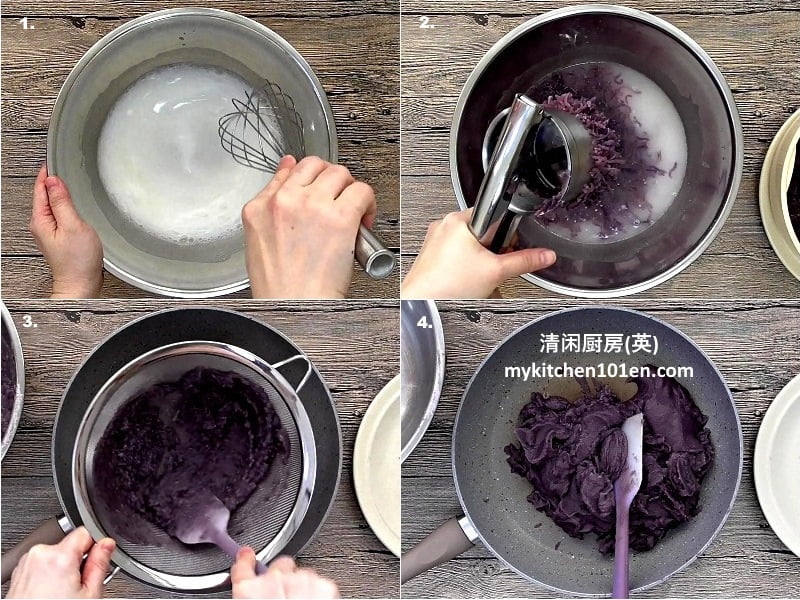 3 Add in cooking oil, mix well.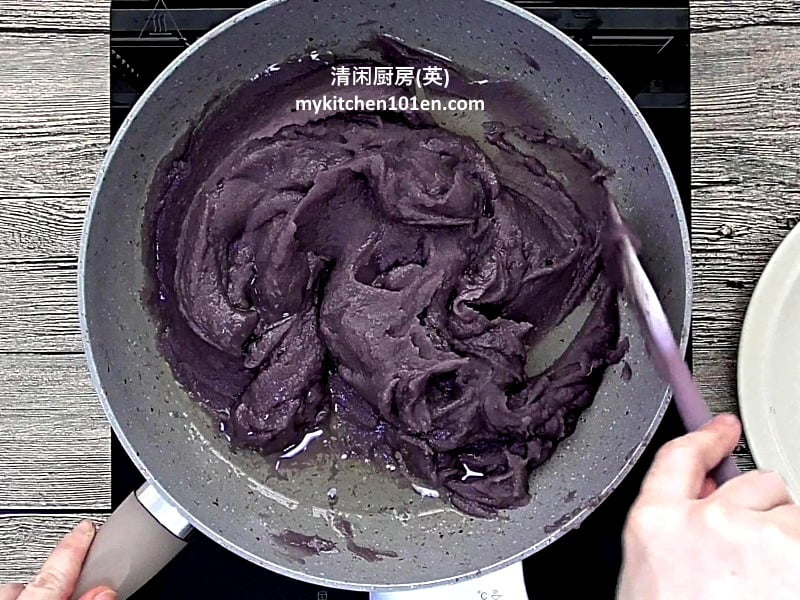 4 Cook over medium heat for 15-16 minutes (the heat for different cooker is different, cooking time is just for reference), until you have a smooth paste.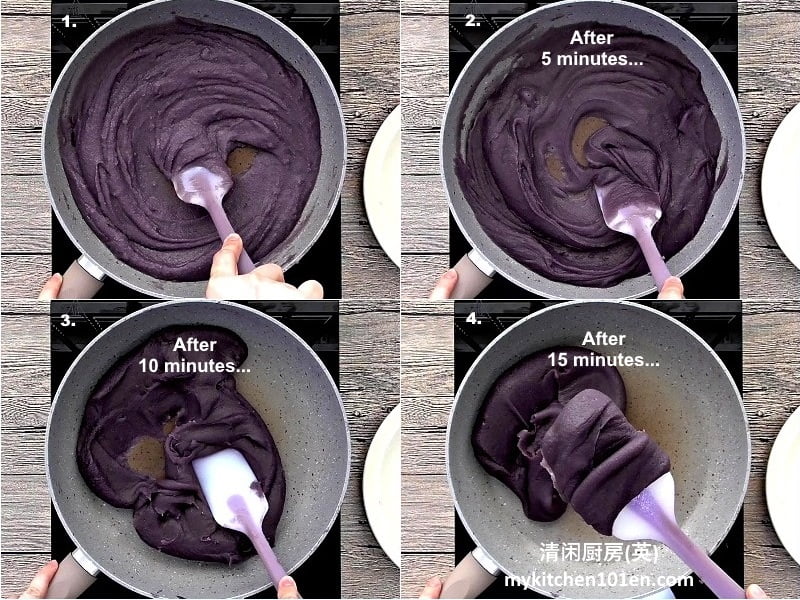 5 Set aside to cool completely. (Reminder: You may prepare the filling ahead of time. Wrap the filling with cling wrap when completely cooled. Put into airtight container and keep refrigerated. When chilled, the filling will become dry. To use, take out the desired portion, cut into thin pieces, put into non-stick pan, add in some water, cook over medium-low heat until softened. I usually finish using the filling within 4-5 days.)