---
These Agar-Agar "Jelly Egg Yolks" are made with mung bean and pumpkin to create a texture that resembles an egg yolk. Though the carrot might give a color that is closer to the color of salted egg yolk, the pumpkin will give a better texture.
CHINESE VERSION: 燕菜月饼"蛋黄"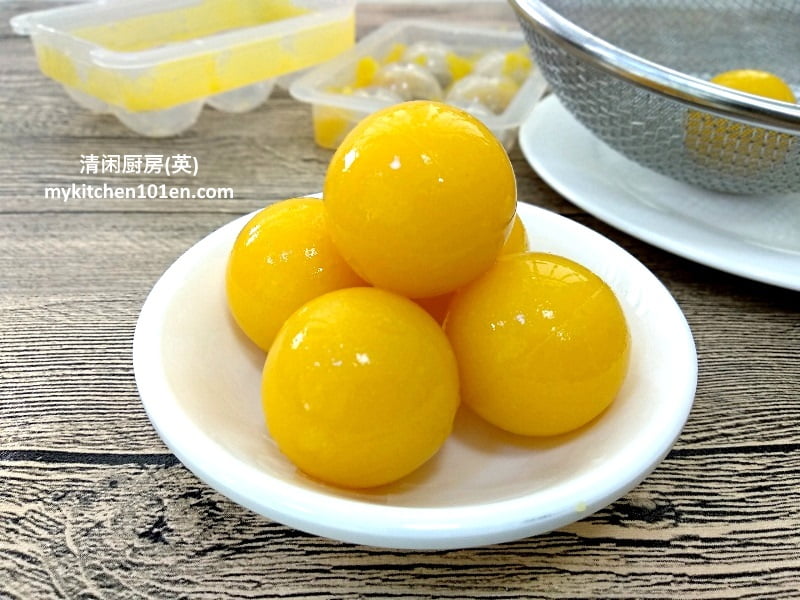 Agar-Agar "Jelly Egg Yolk" for Jelly Mooncakes | MyKitchen101en
Yields: 6 (15 g each, diameter=3 cm)
Ingredients:
10 g split mung bean (soak for 3 hours, drained)
40 g pumpkin flesh
¾ tsp agar-agar powder
⅛ tsp fine salt
80 g plain water
---
Instructions:
1 Steam soaked split mung bean and pumpkin over medium heat for 20 minutes.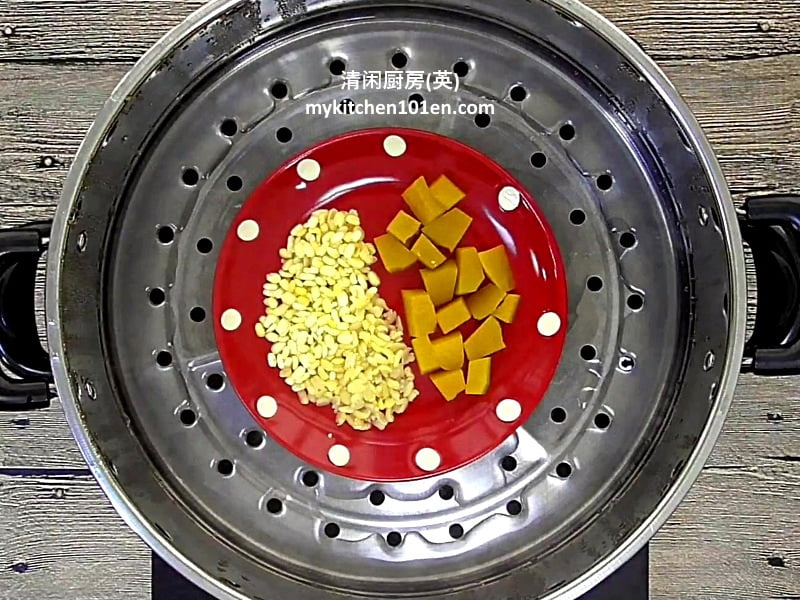 2 Combine agar-agar powder, salt and water in a sauce pot, cook over medium heat until agar-agar powder fully dissolved.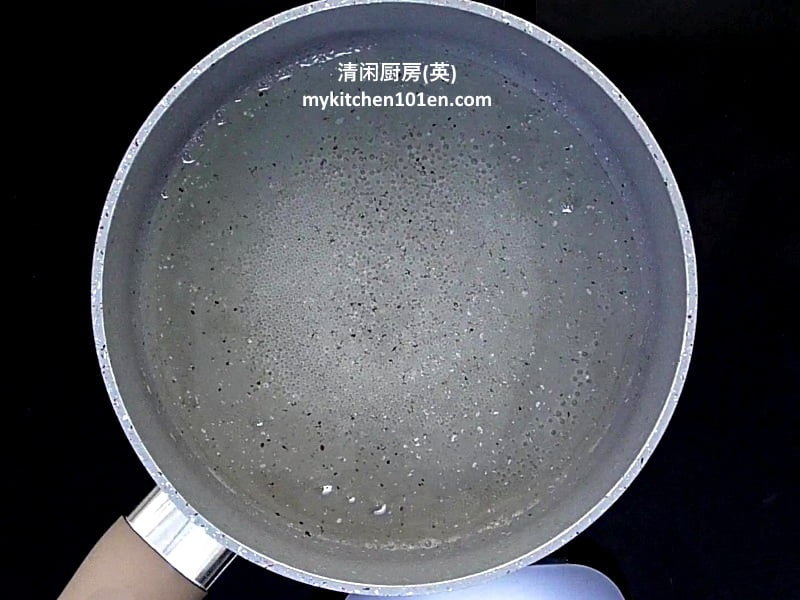 3 Add agar-agar mixture to steamed mung bean and pumpkin, blend until smooth.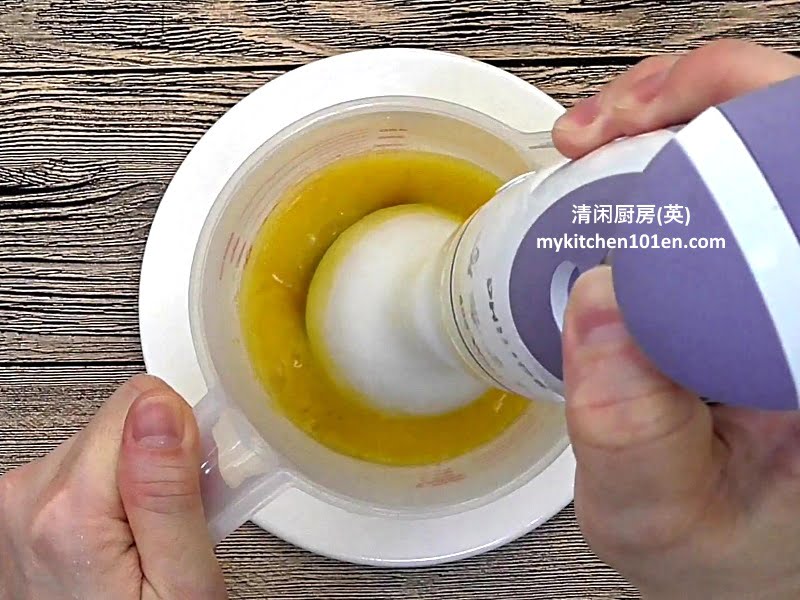 4 Pour mixture into 6 holes round ice cubes mould (diameter=3 cm), top with the cover.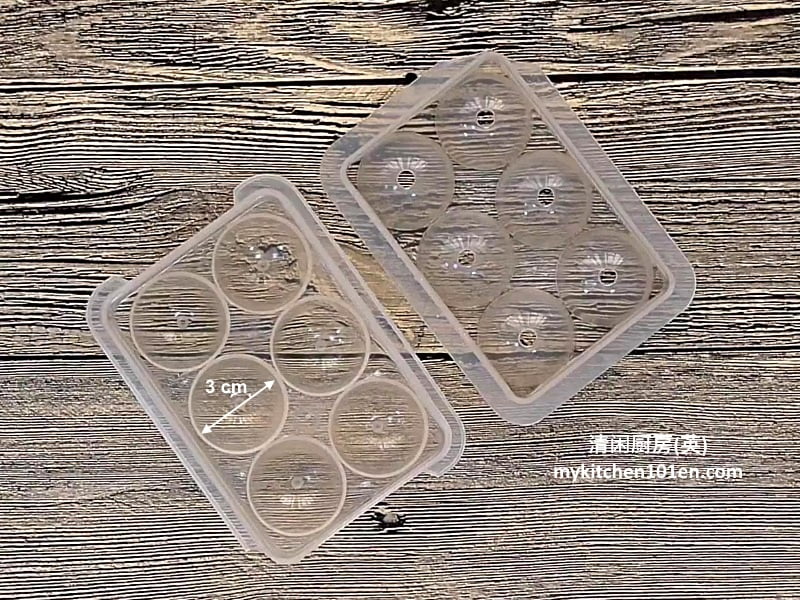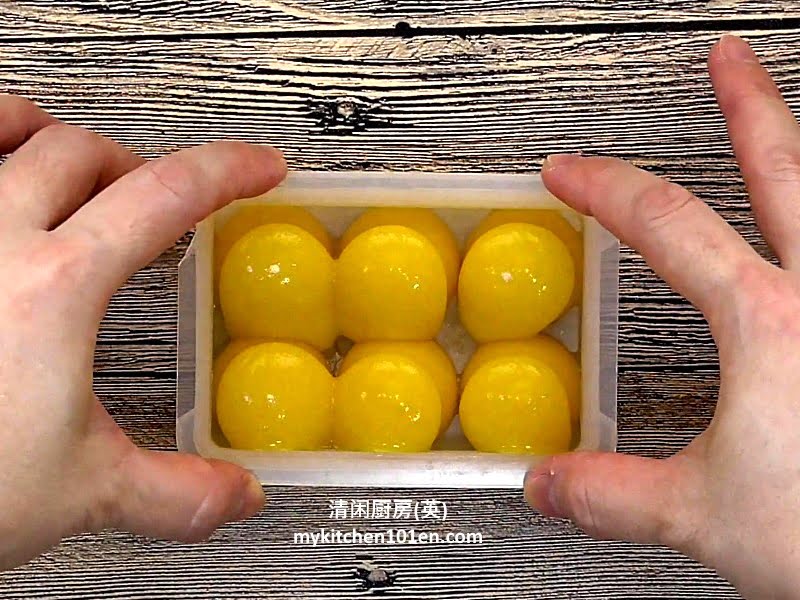 5 Keep in the freezer to freeze for 15 minutes, or until fully set.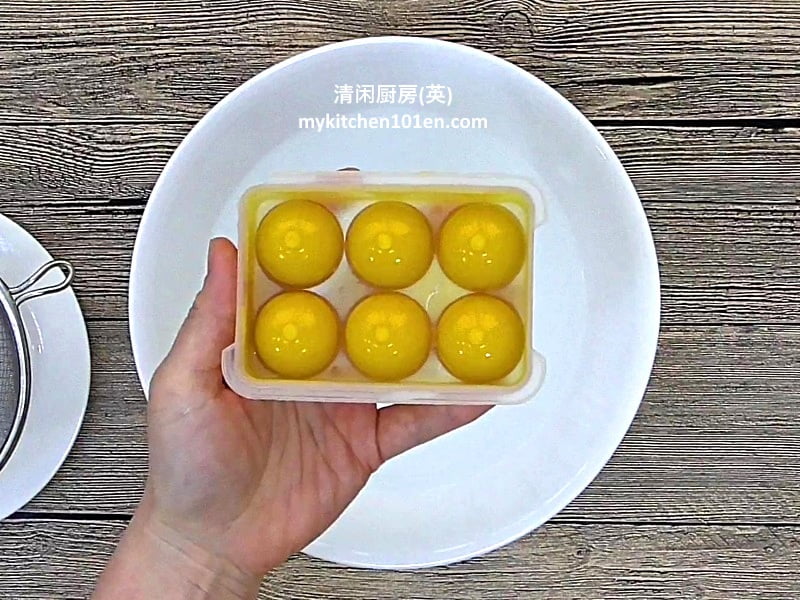 6 When fully set, unmould and rinse with plain water. Keep refrigerated for later use.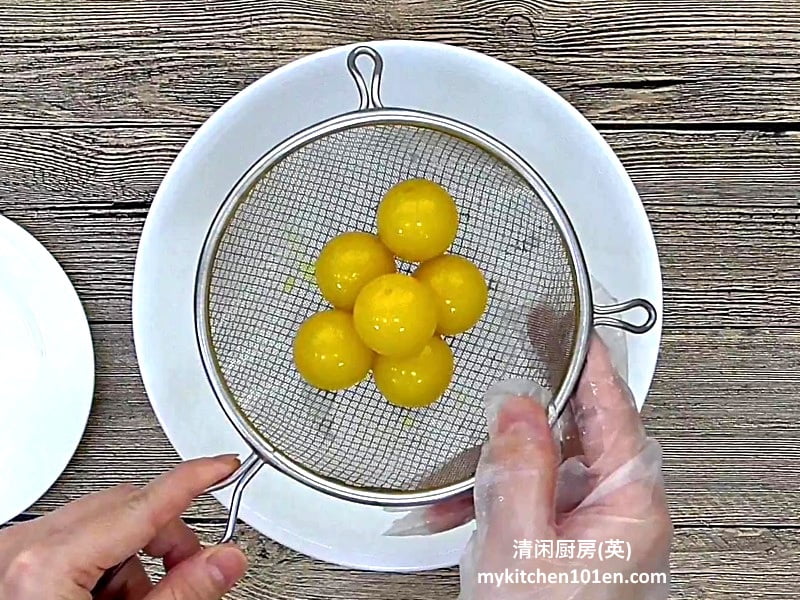 ---
Related recipe: Chocolate Agar-Agar Jelly Mooncakes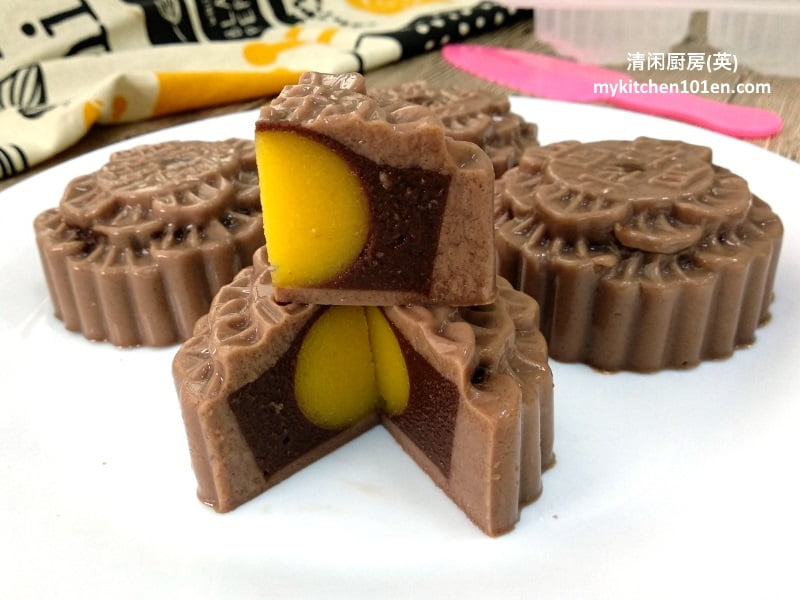 Related recipe: Matcha (Japanese Green Tea) Red Bean Agar-Agar Jelly Mooncakes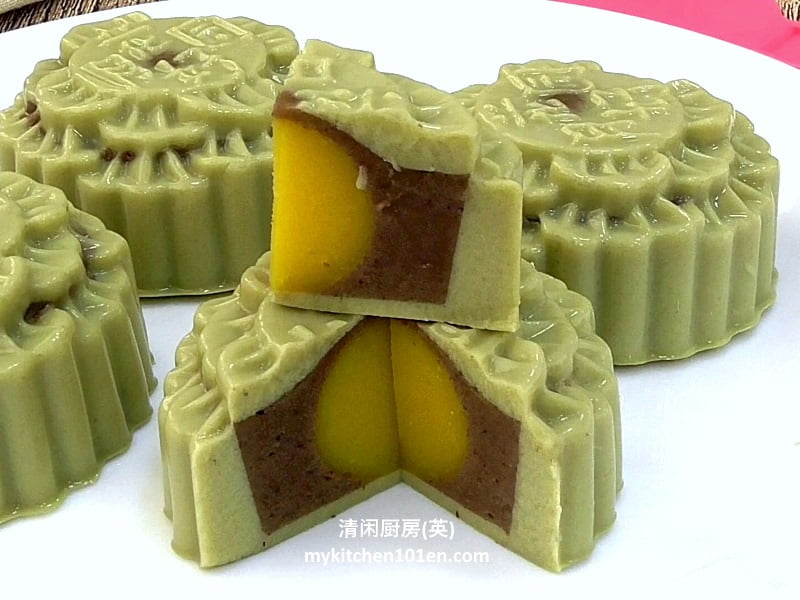 ---