This is sweet steamed pumpkin kuih, adapted from Simple Version Caramel Nian Gao recipe, the texture is similar to Steamed Nian Gao with Shredded Coconut, but it is less sweet.
CHINESE VERSION: 椰丝蒸金瓜糕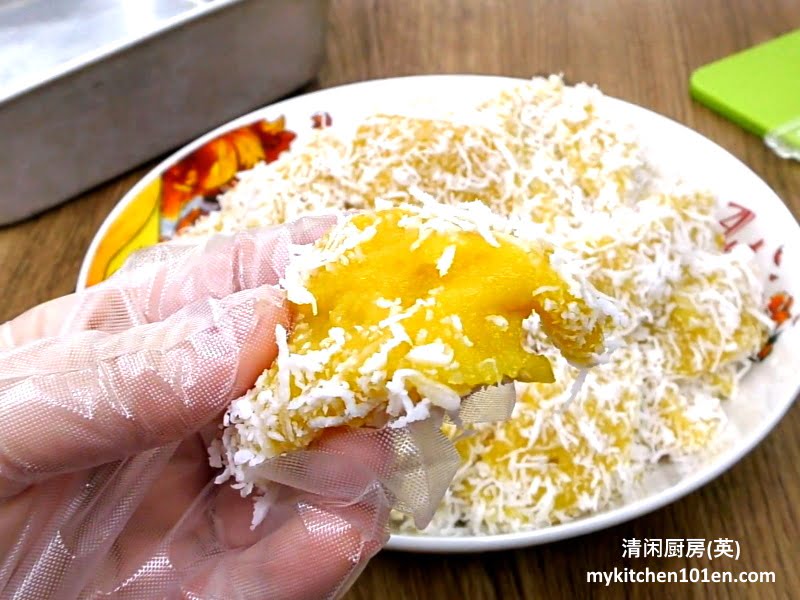 Steamed Pumpkin Kuih with Shredded Coconut | MyKitchen101en
Yields: 48 pieces
Ingredients:
400 g pumpkin flesh
5 pcs pandan leaves
1/2 tsp fine salt
150 g fine sugar
125 g thick coconut milk
125 g plain water
350 g glutinous rice flour
Other ingredients:
200 g fresh shredded young coconut
1/4 tsp fine salt
Directions:
1 Grease and line 8-in/20-cm square baking pan.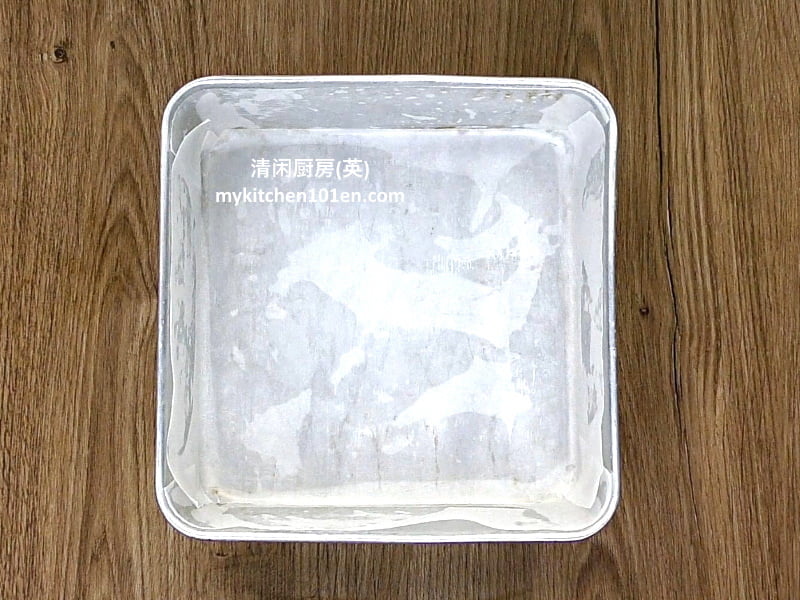 2 Steam fresh shredded coconut for 5 minutes. Add 1/4 tsp of salt to steamed coconut, mix well. Cover with plate to prevent shredded coconut from drying.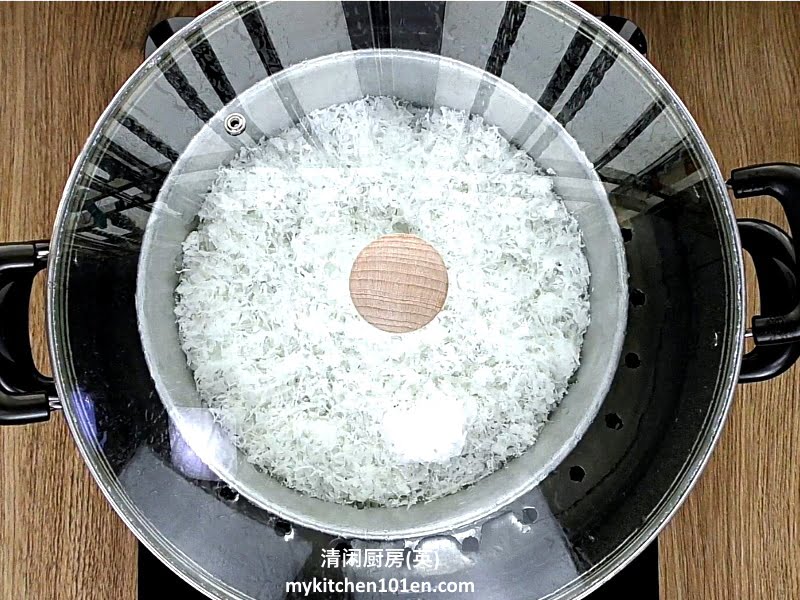 3 Steam pumpkin flesh with pandan leaves for 10 minutes, until softened.
4 Blend steamed pumpkin until smooth. Add in salt, sugar, coconut milk and water, mix well.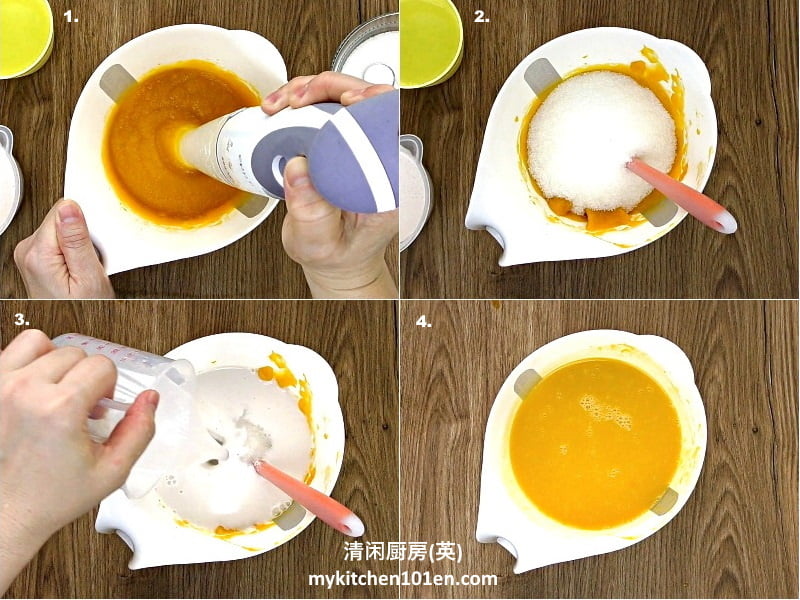 5 Sift glutinous rice flour. Add in pumpkin mixture gradually, mix until smooth, then pour into baking pan.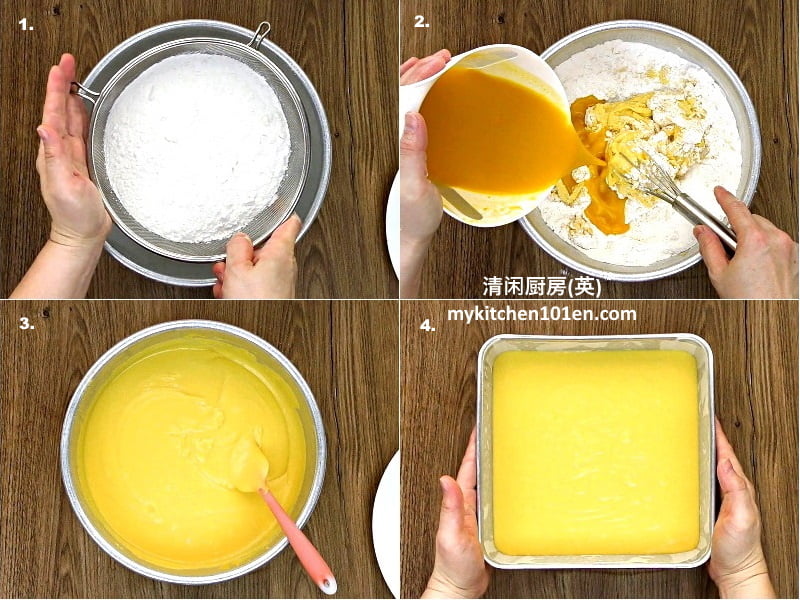 6 Steam over medium heat for 45 minutes, until fully cooked.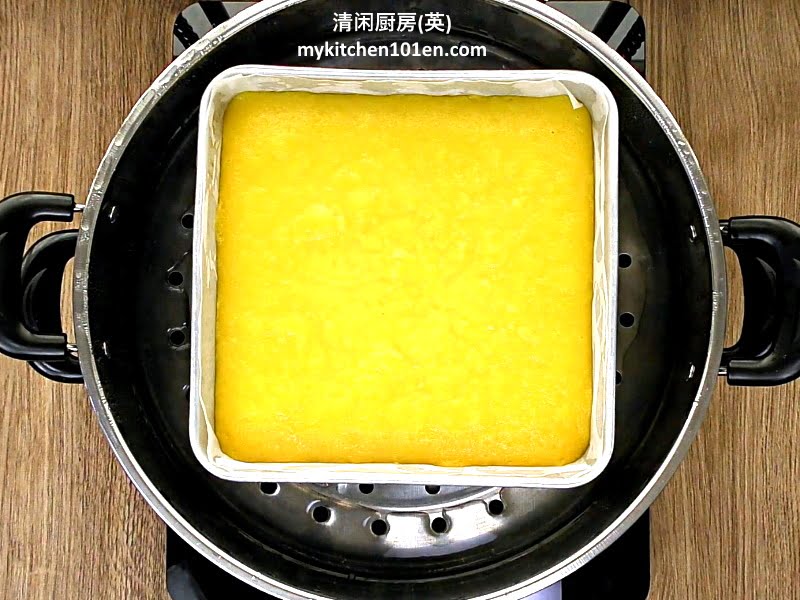 7 Set aside for 20 minutes until slightly cooled.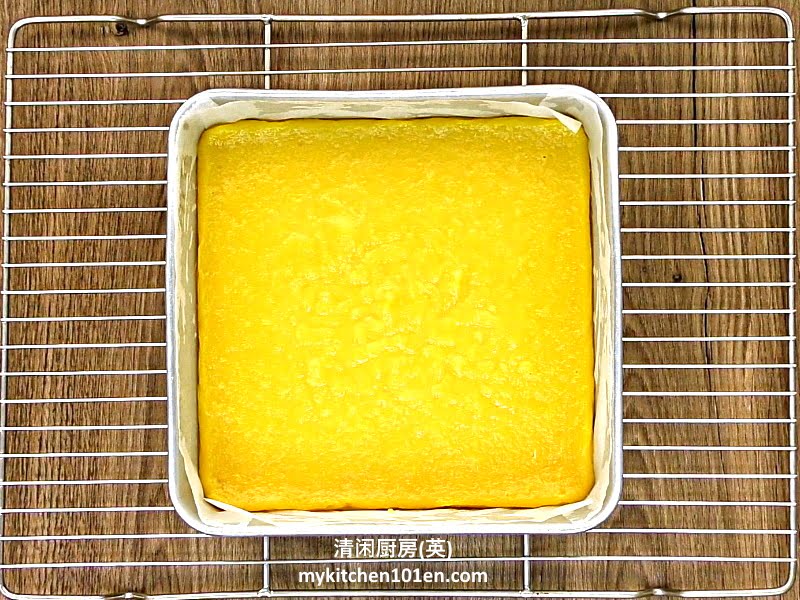 8 Unmould pumpkin kuih, cut into small pieces with plastic knife.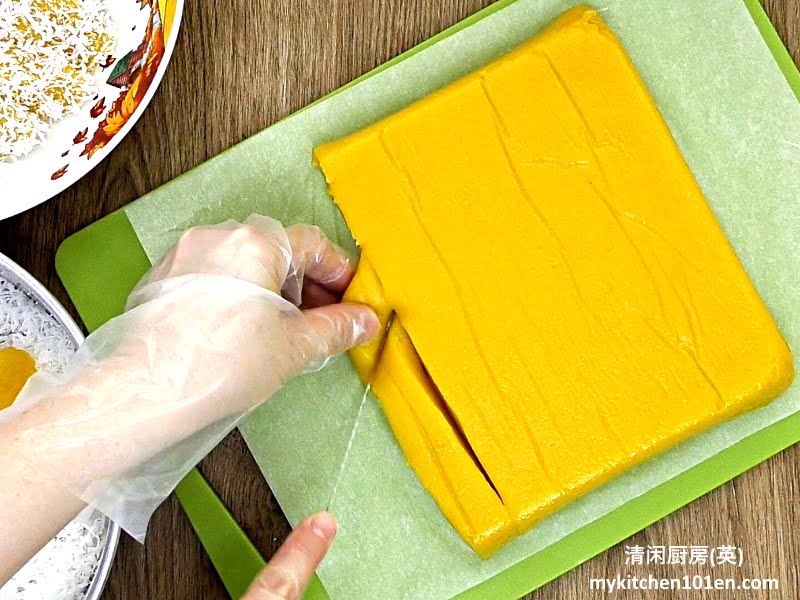 9 Coat each with shredded coconut.