Easy homemade strawberry jam with only 3 ingredients: strawberry, sugar and lemon juice, no other additives or preservatives.
CHINESE VERSION: 自制草莓果酱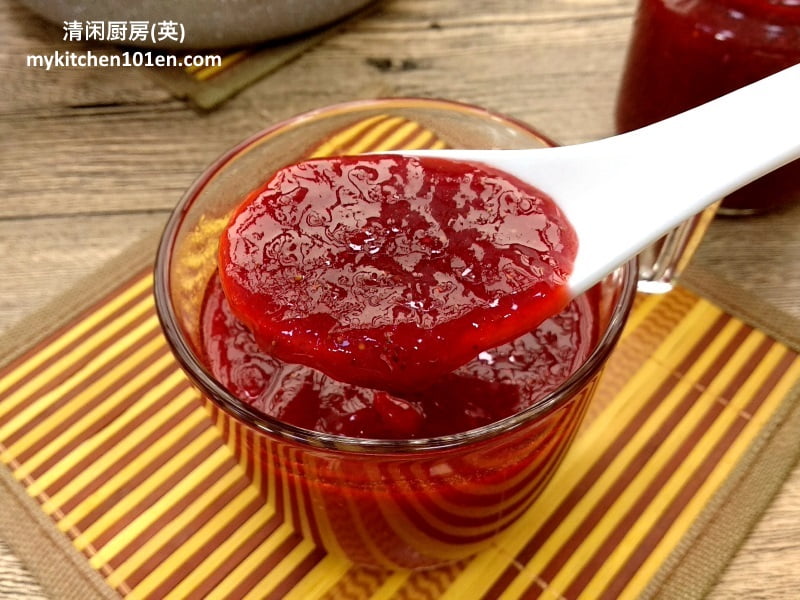 Homemade Strawberry Jam | MyKitchen101en
Yields: about 465 g
Ingredients:
480 g strawberry flesh
190 g sugar
2 tbsps lemon juice
Directions:
1 Combine strawberry flesh, sugar and lemon juice in a sauce pot. (Reminder: Use cooking pot with a thicker base to prevent burning.)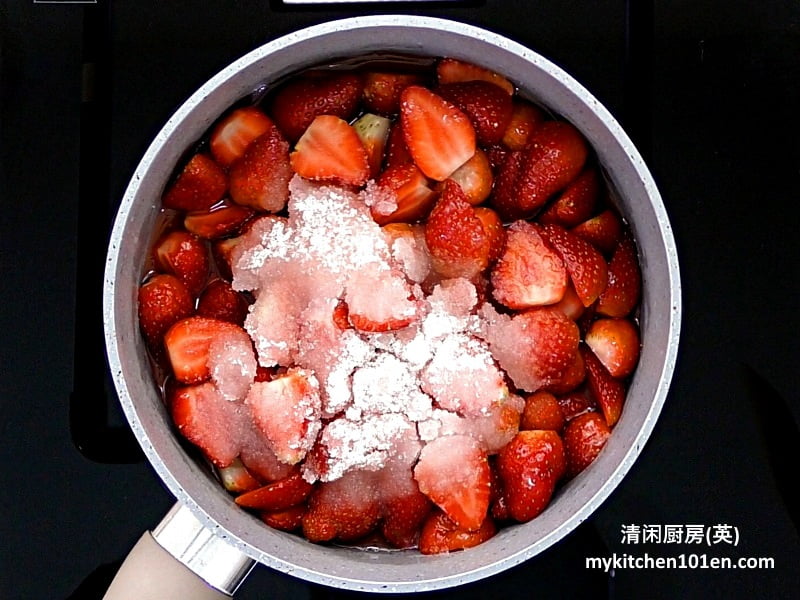 2 Bring to the boil, then reduce to medium heat, cook for 10 minutes. Reduce to medium-low heat, continue to cook for about 13 minutes, until thickened.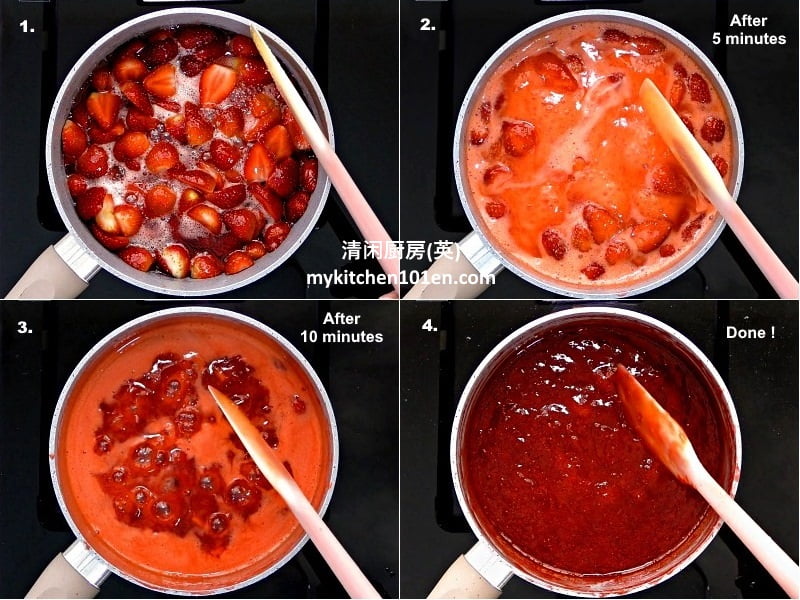 3 Store the jam in clean jar, keep refrigerated when cooled, consume within 1 month.
Related recipe: Chilled Strawberry Cheese Tart (with Homemade Strawberry Jam)