These Chocolate Peanut Butter Corn Flakes Balls are very easy to prepare, no oven is needed. They are suitable for any occasion and kids will surely love them.
This recipe uses the combination of dark and bittersweet chocolate for coating, thus these dessert balls are not too sweet.
CHINESE VERSION: 巧克力花生酱玉米片球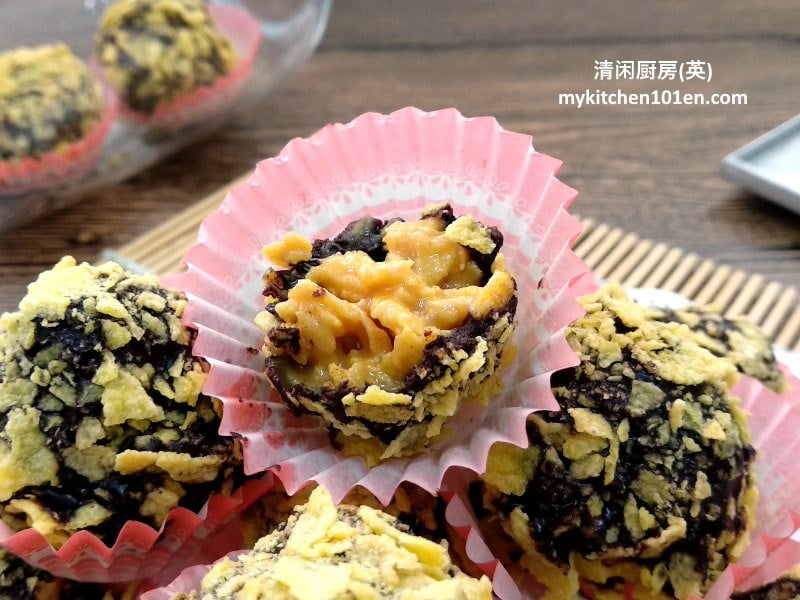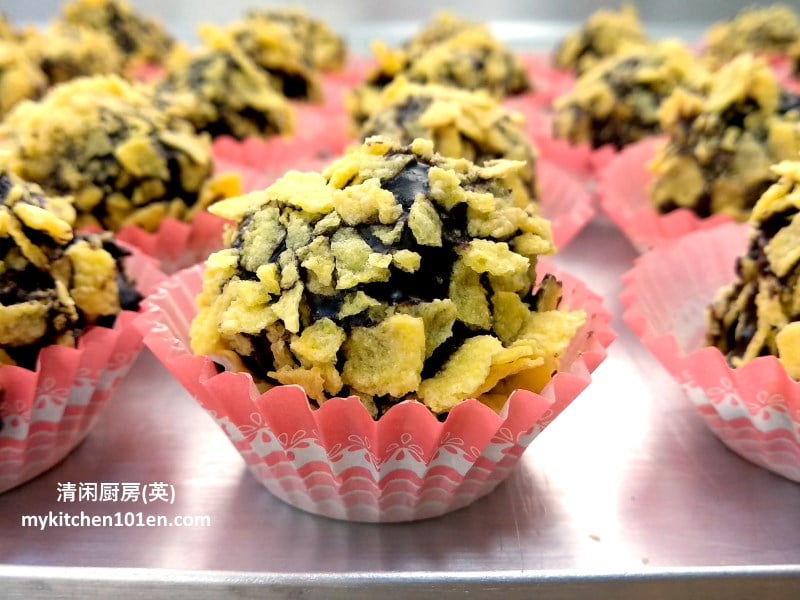 Chocolate Peanut Butter Corn Flakes Balls | MyKitchen101en
Yields: 35 pieces
Ingredients for peanut butter corn flakes balls:
Ingredients for chocolate coating:
90 g dark cooking chocolate
80 g bittersweet cooking chocolate
25 g butter (salted)
150 g corn flakes (crushed)
Directions:
1 Put 290 g of corn flakes in zip lock bag, crush into smaller pieces.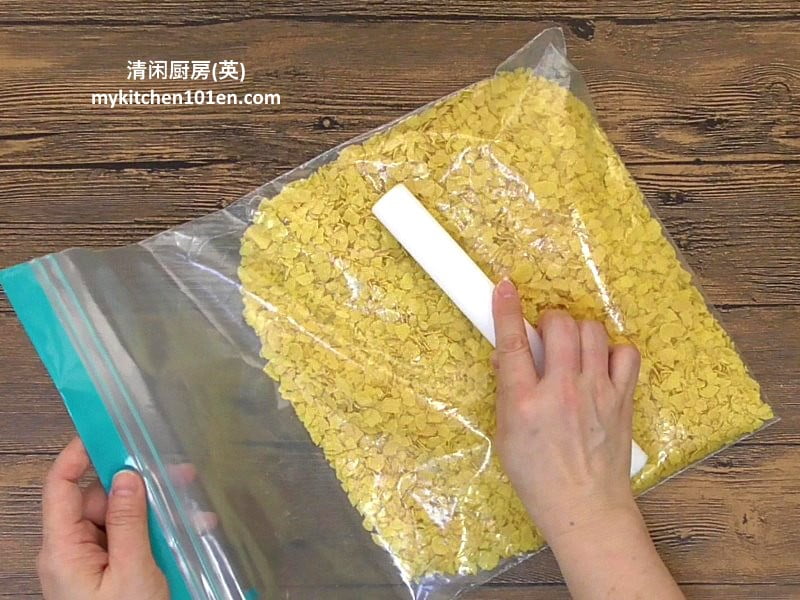 2 Preparing peanut butter corn flakes balls: Mix together butter, peanut butter and icing sugar until smooth, add in 140 g of crushed corn flakes, mix well.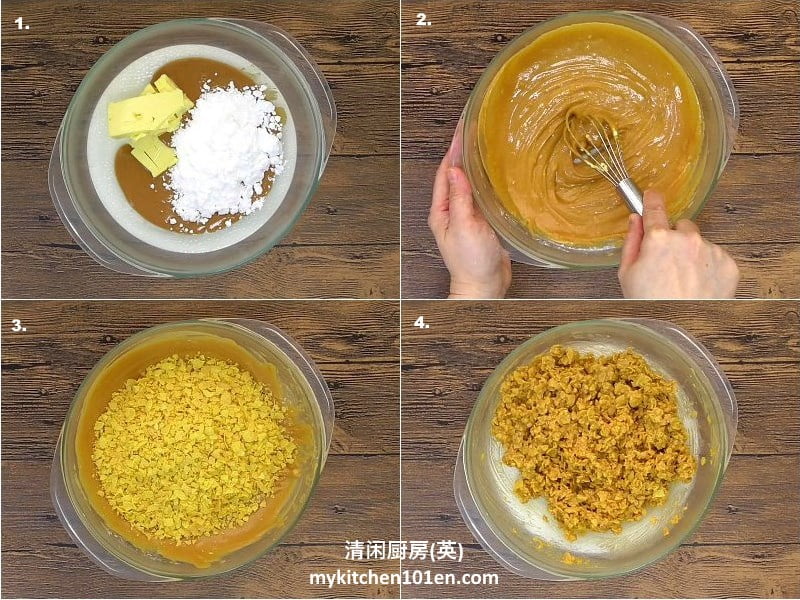 3 Put peanut butter coated cornflakes into small ice-cubes mould.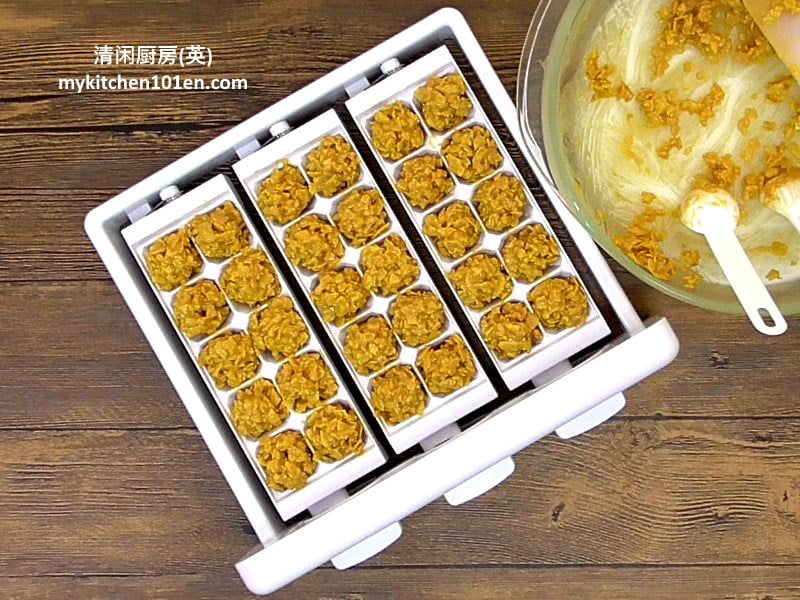 4 Put in the freezer, freeze for 1 hour until hardened.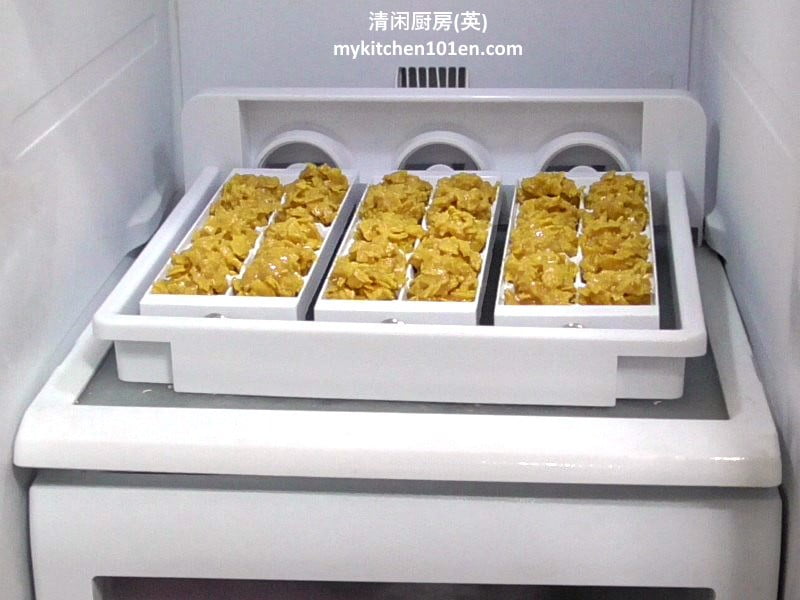 5 After freezing for 1 hour, prepare the chocolate coating. Combine both chocolates and butter in a heat resistant bowl, melt over a pot of simmering hot water.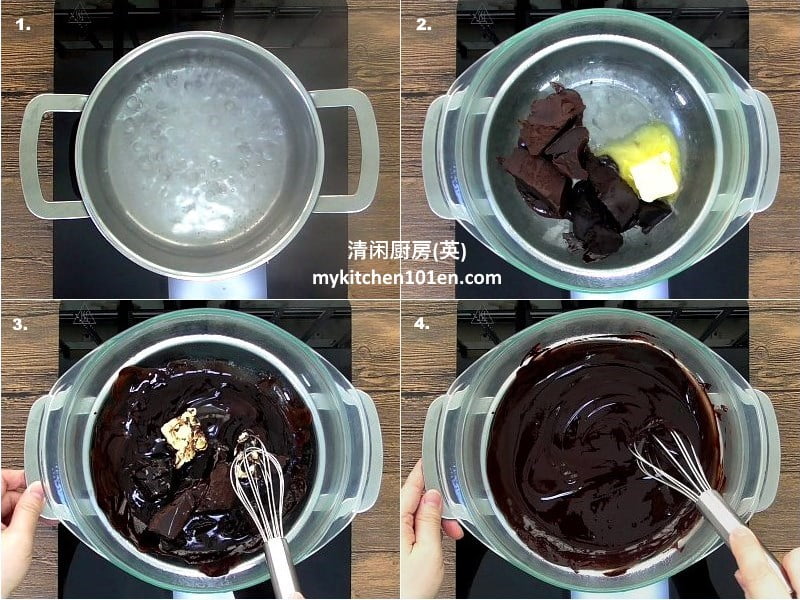 6 Put hardened peanut butter corn flakes balls into melted chocolate mixture, coat each well with chocolate, coat again with crushed corn flakes, then put on a piece of small paper liner. (Reminder: You need to work fast when coating the corn flakes balls as melted chocolate will harden when cooled.)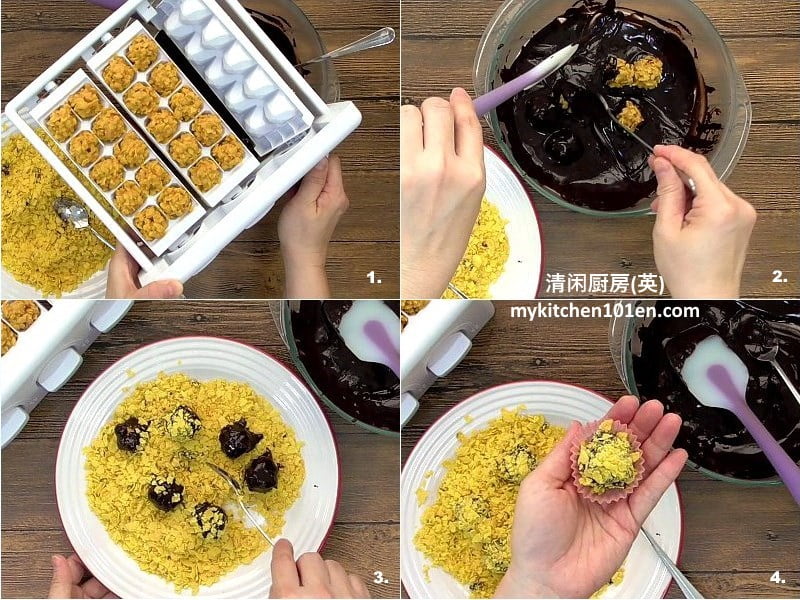 7 Set aside the prepared corn flakes balls for 5-10 minutes until the outer layer chocolate has hardened.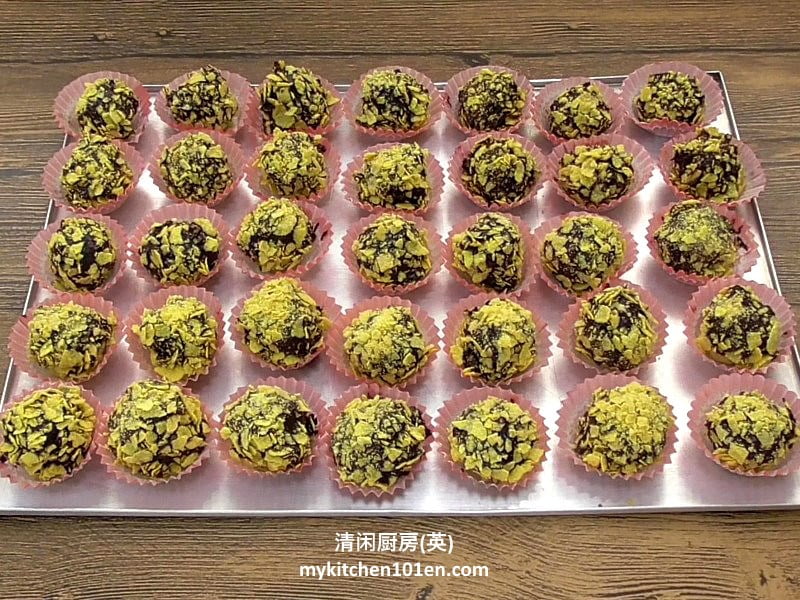 8 Transfer to airtight containers for storage. (Reminder: You may keep it at room temperature if consumed within 3-4 days. Keep refrigerated if storing for a longer period, allow it to slightly soften at room temperature before serving.)