Ginger milk curd/pudding is a smooth custard-like dessert. It is commonly found in Guangzhou China, Hong Kong and Macau. This traditional dessert is made only with matured ginger, fresh milk and sugar.
The method of preparation is fairly simple, extract juice from ginger and pour in hot milk. The optimum temperature for curdling is at 70°C-80°C.
One of the key to success of milk curdling is the amount of starch in ginger. A thin layer of ginger starch will settle at the bottom of the bowl after setting aside for few minutes. The milk will not set firmly if the amount of ginger starch is too low.
Chinese Version: 姜汁撞奶 – 暖心暖胃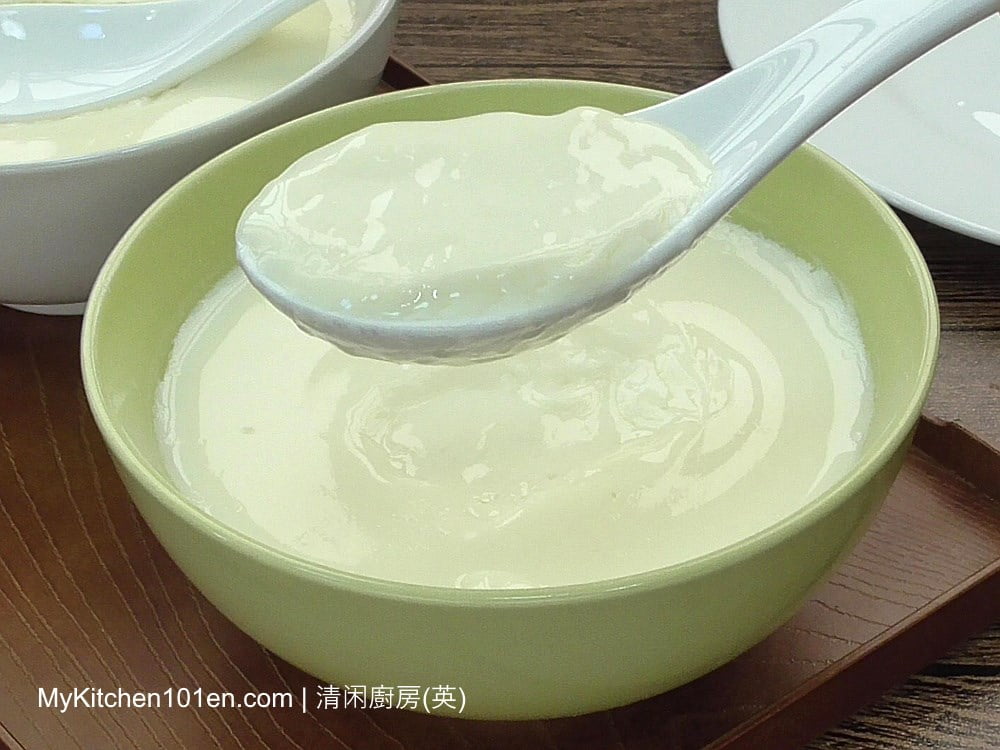 Ginger Milk Curd Recipe | MyKitchen101en
Serving: 2

Ingredients:
40ml old/mature ginger juice (freshly squeezed from about 70g-80g mature ginger)
400ml fresh milk
30g sugar
Instructions:
1 Wash and clean old/mature ginger. Scrape away ginger peel if you want, it is not necessary.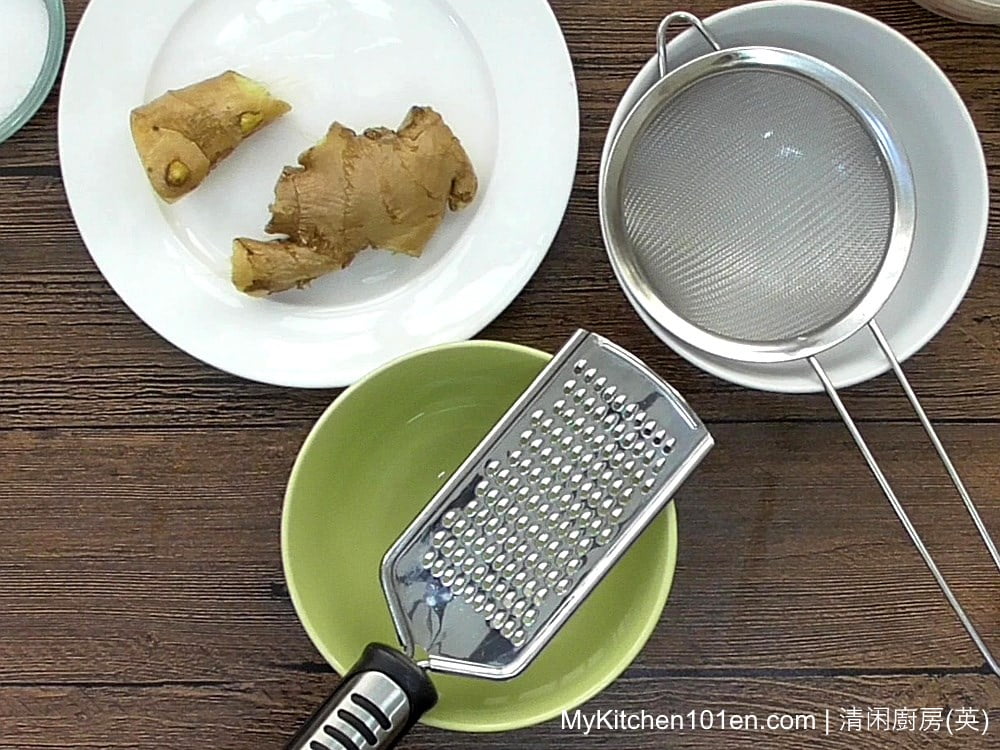 2 Grate the fresh ginger; extract the juice by squeezing it through a sieve.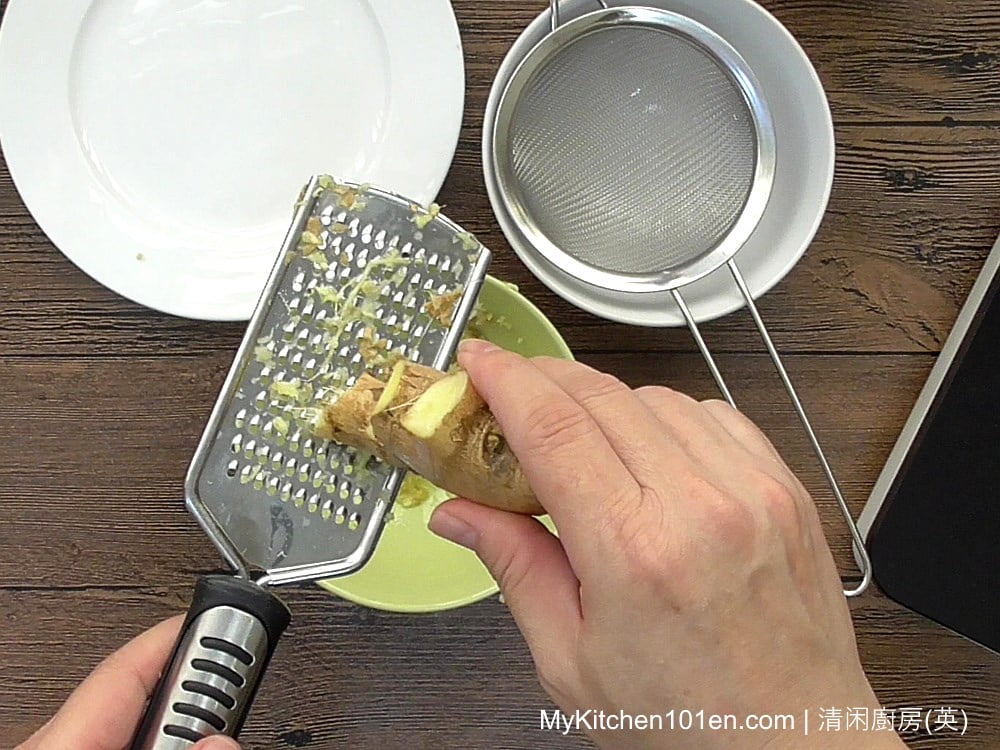 3 Divide ginger juice equally into 2 bowls, 20ml of ginger juice to 200ml of fresh milk. The ratio of ginger juice to milk is 1:10.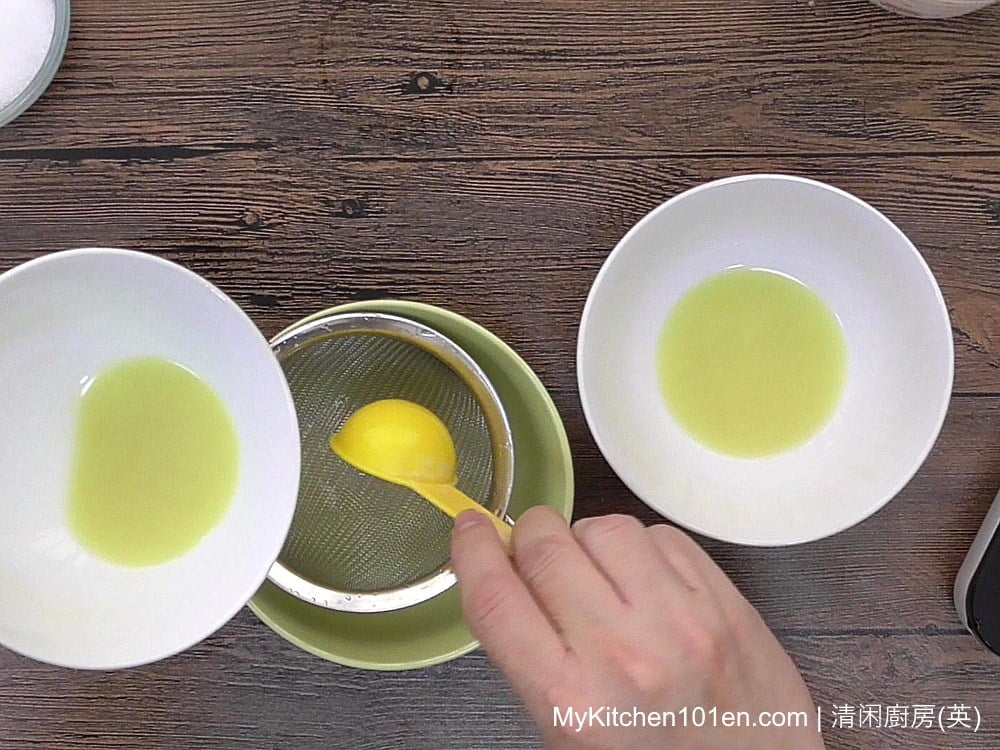 4 Heat the milk to 80°C (176°F) using medium low heat, stir occasionally. If you do not have thermometer, heat until lots of tiny bubbles form around the sides of saucepan and steam rising from the milk.
5 Remove from heat and stir in sugar to dissolve it.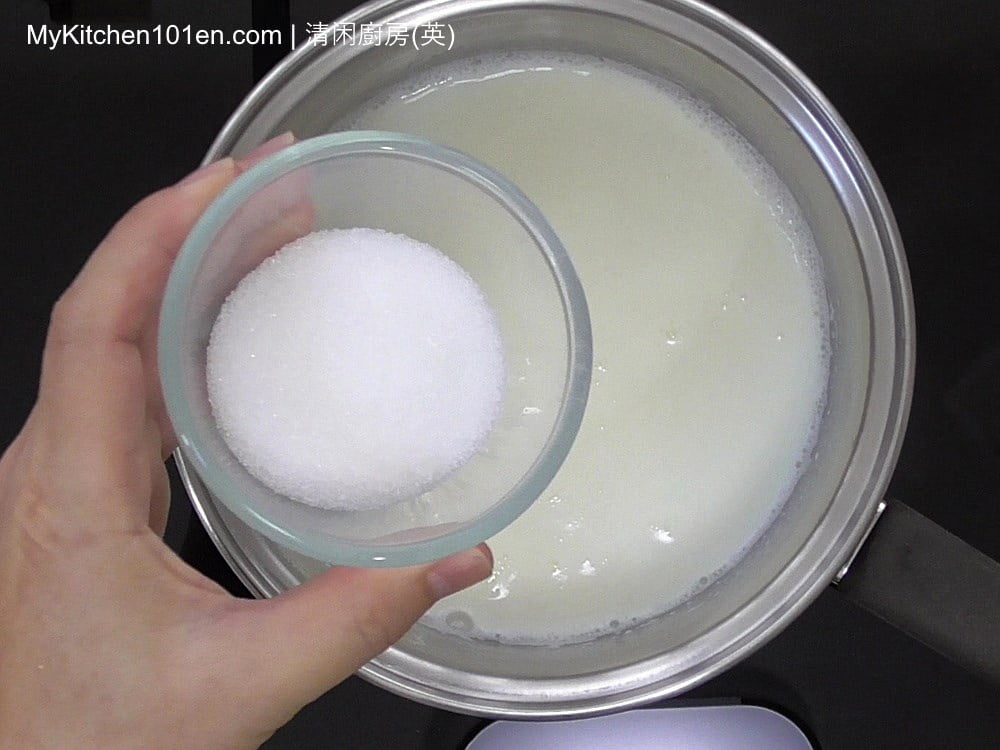 6 Stir ginger well before pouring in hot milk.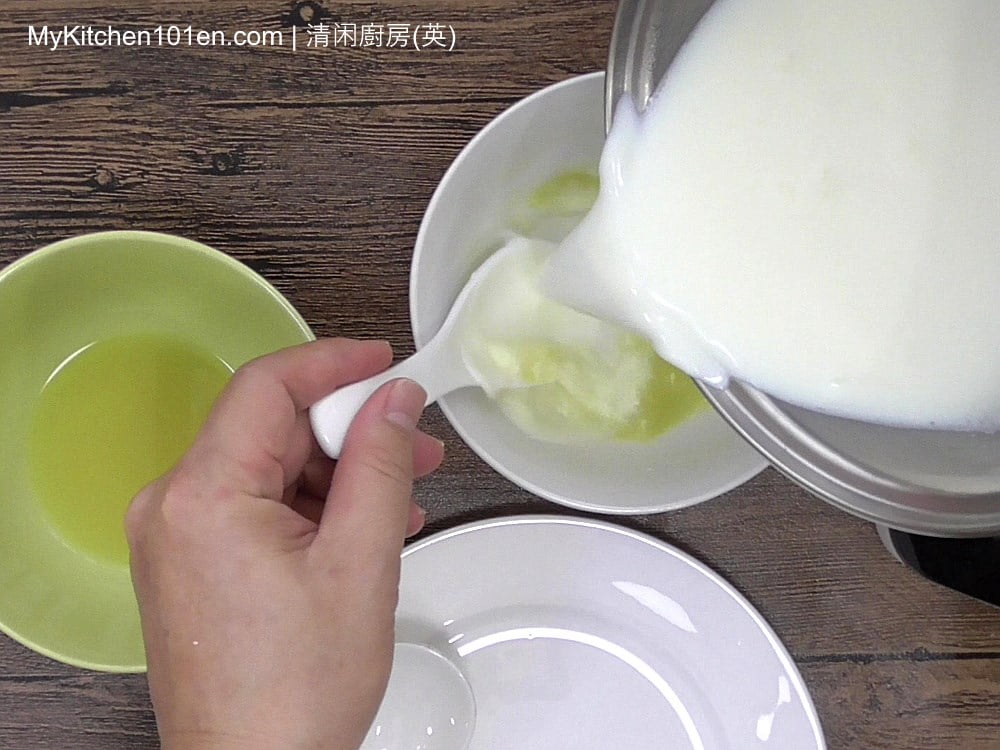 7 Set aside for 10 minutes to allow the milk to set. This dessert can be served hot or chilled. Ginger milk curd has silky smooth texture, sweet and mildly spicy taste with thicker yogurt-like texture.