Glutinous rice ball (Chinese: 汤圆, Tang Yuan) is a traditional Chinese dessert served on wedding day or during Winter Solstice Festival (Chinese: 冬至, Dong zhi).
Glutinous rice ball is made from glutinous rice flour mixed with some water and roll to form a ball. Rice ball can be unfilled or filled with sesame paste, peanut paste, red bean paste etc.
Notes:
This recipe yield 9 large glutinous rice ball, needs a total of 72g of black sesame paste. Extra filling can be stored in airtight container and keep refrigerated, used within 3 months.
Allow the black sesame filling to cool in the refrigerator for at least 30 minutes, this will make filling job easier.
Chinese Version: 黑芝麻汤圆简单食谱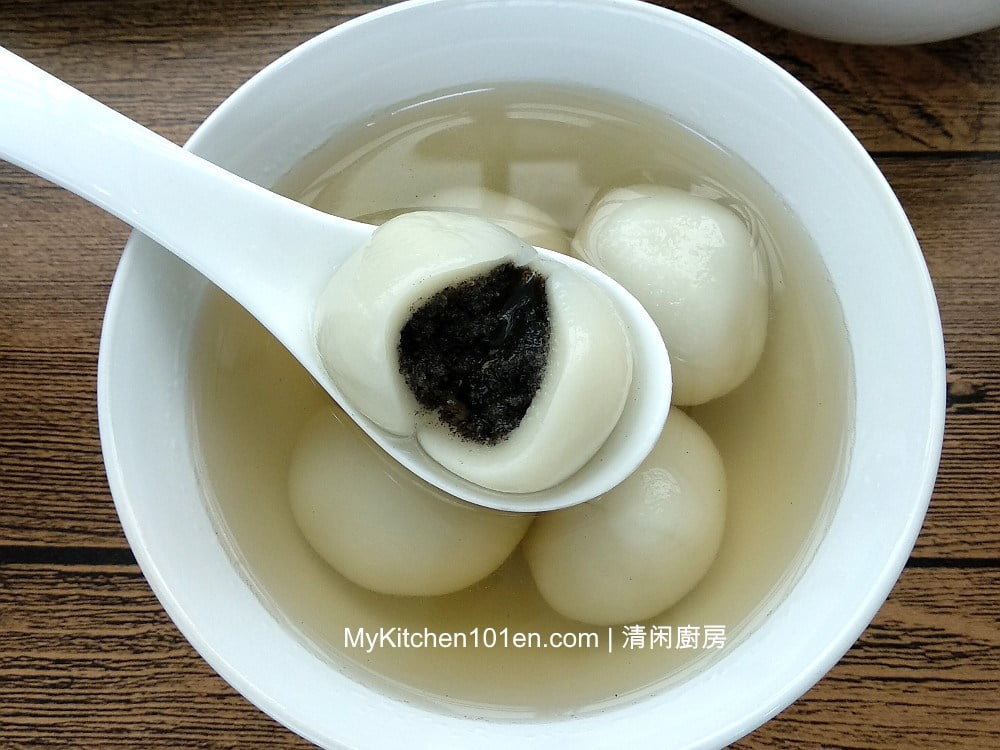 Black Sesame Glutinous Rice Balls Recipe | MyKitchen101en
Filling Ingredients (Yield: 190g Paste):
80g black sesame seeds
20g white sesame seeds
55g fine granulated sugar
25g butter
20g vegetable oil
Glutinous Rice Ball Ingredients (Yield: 180g dough):
100g glutinous rice flour (50g + 50g)
30ml hot water
30ml water + 4 tsps water
Instructions:
1 Rinse black and white sesame seeds under running water.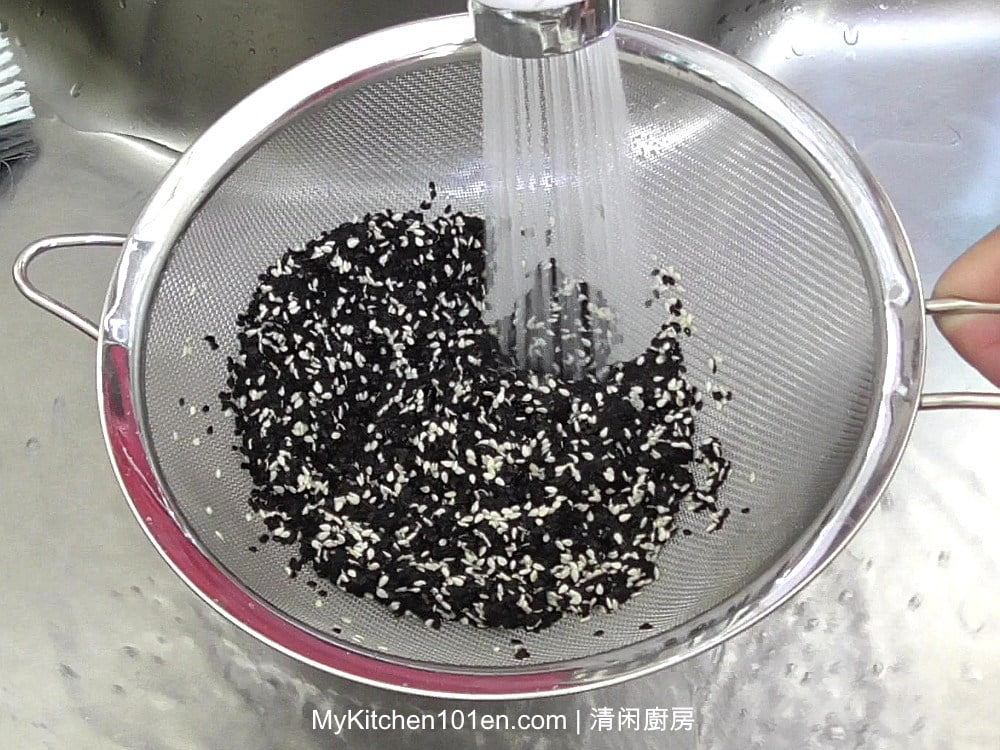 2 Toast sesame seeds in dry frying pan over medium or medium-low heat until the sesame seeds start popping, it takes about 10 minutes. Toasting time may differ depending on your cooking temperature.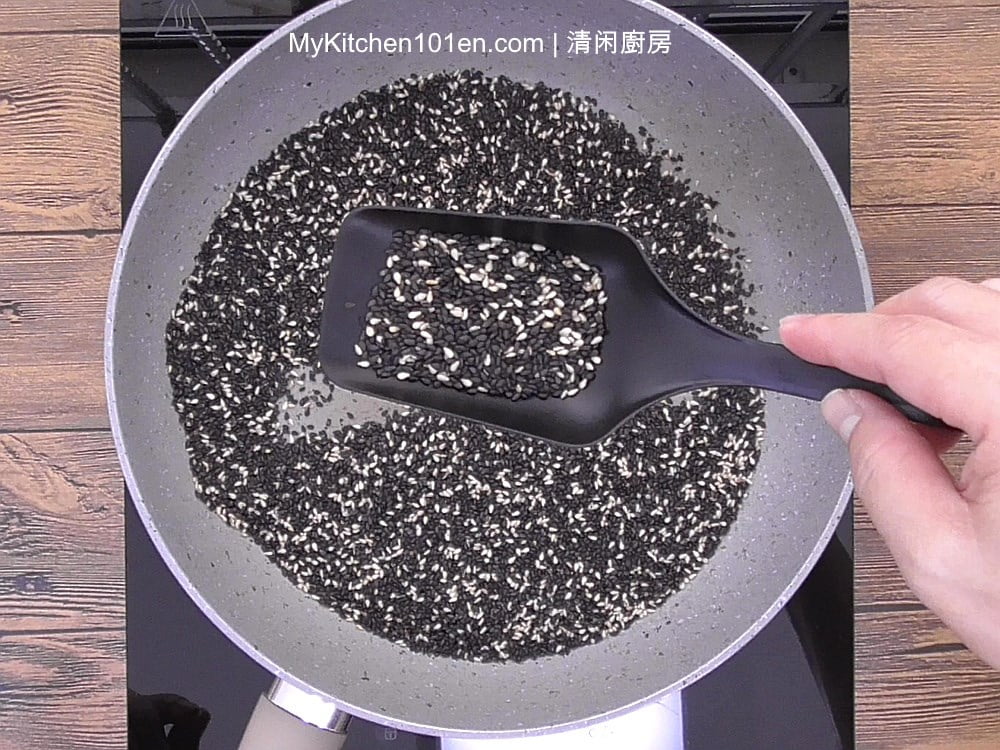 3 Grind the sesame seeds with a blender/food processor until fine. Add in fine granulated sugar, butter and vegetable oil, process into paste. Refrigerate for at least 30 minutes.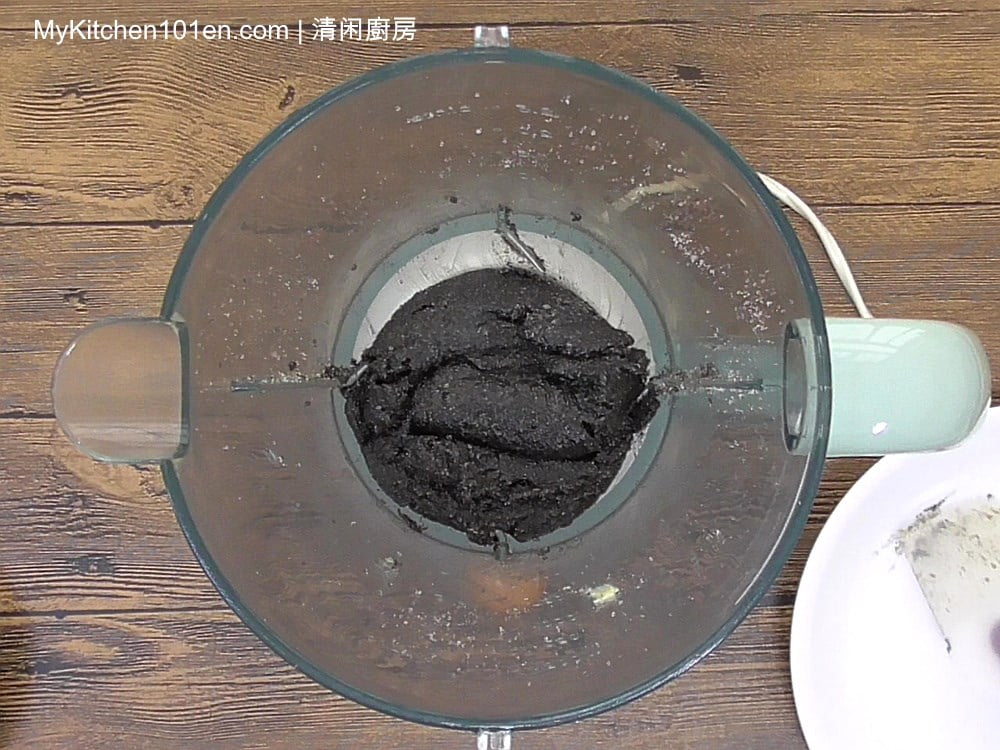 4 Glutinous rice ball instructions: In a mixing bowl, add 30ml of hot water to 50g of glutinous rice flour, mix well. Then add in 30ml of plain water and another 50g of glutinous rice flour, continue mixing until a dough is formed. Partially cook dough add extra chewiness to the rice ball.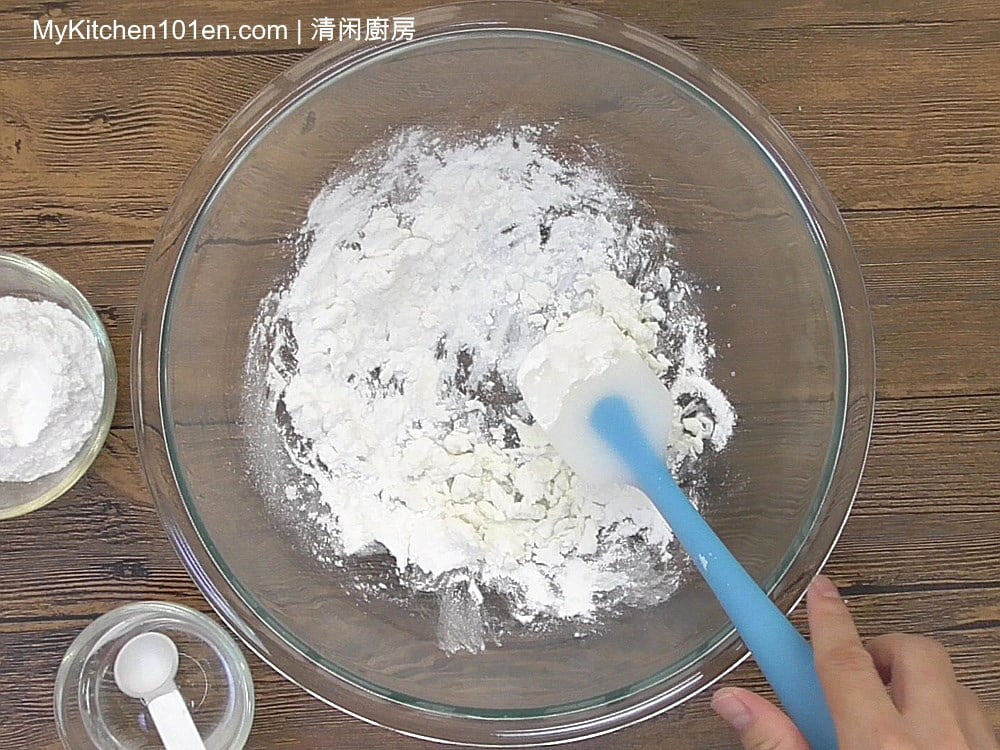 5 Keep kneading until smooth dough is formed, additional 4 teaspoon of water is added, one tsp at a time to adjust the consistency of the dough. You may add in some extra flour if the dough is slightly sticky.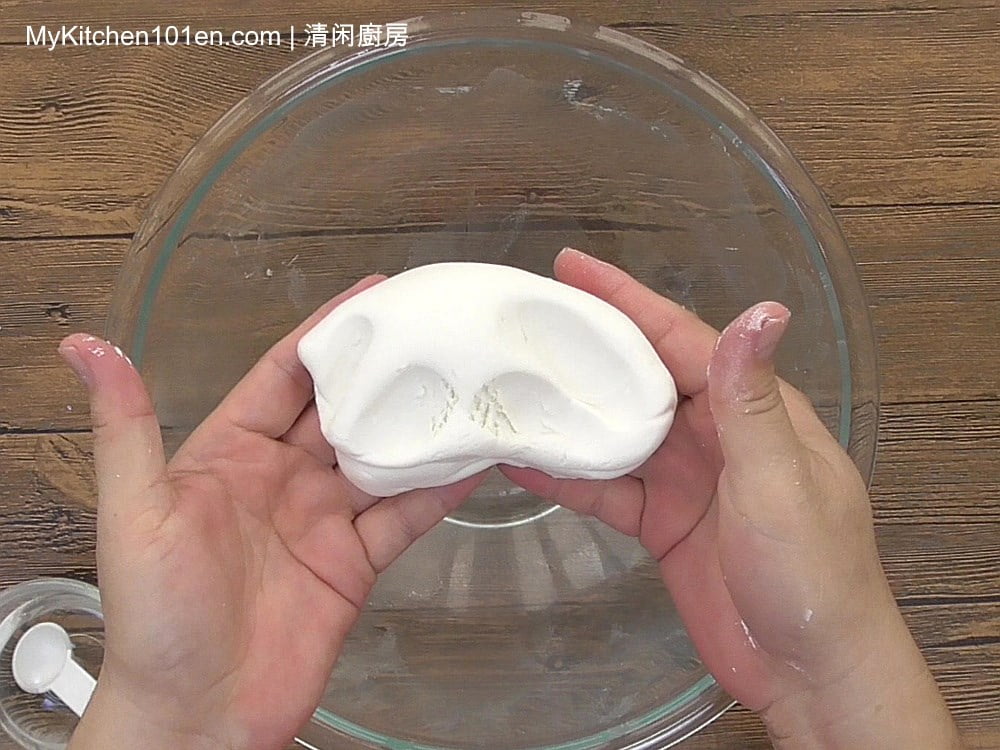 6 Divide the dough into 9 portions, 20g each. Roll black sesame filling into ball, 8g each. Flatten the dough, top with filling, then fully wrapped filling with dough, roll into ball again.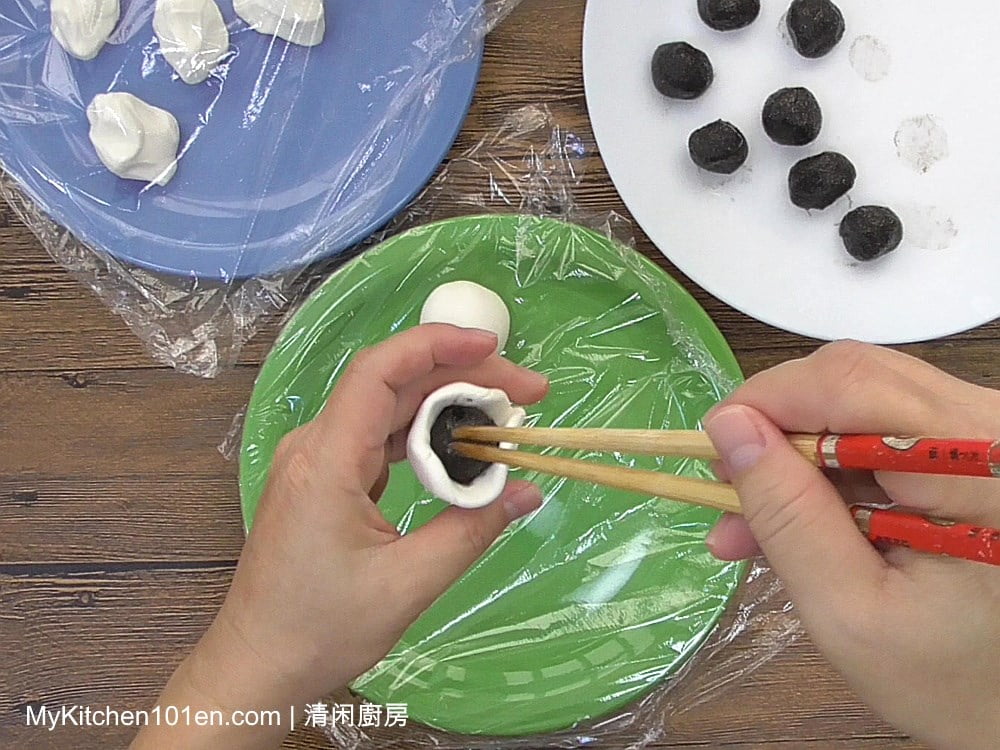 7 Bring a large pot of water to the boil, add in rice balls. The rice ball is cooked when it floats to the surface of water. Remove the rice balls with strainer and dip the cooked rice balls in cold water until fully cooled.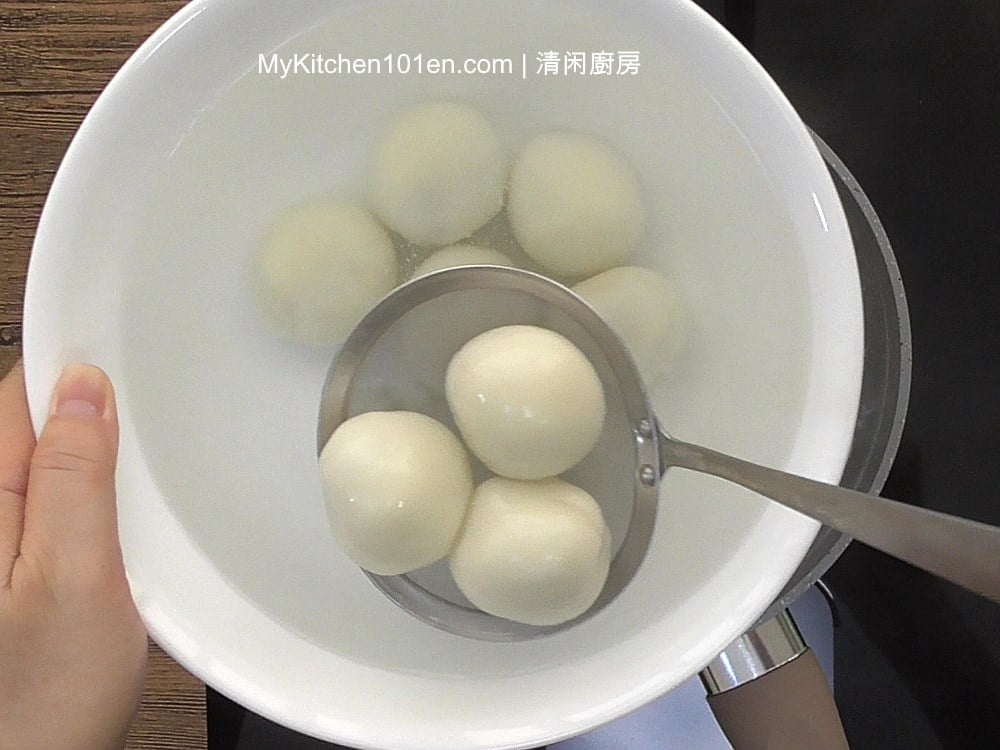 8 Serve glutinous rice ball with ginger syrup or sweet soup.