Sweet and sour hot chili sauce (a.k.a. Thai sweet chili sauce) is a common dipping sauce for many types of food. It is a popular condiment in Southeast Asia cuisine.
The chili sauce has a thicker viscosity compared to other hot sauces. This recipe is slightly spicy with sweet and sour combination, the sourness come from rice vinegar.
The hot dipping sauce is excellent for snacks or deep-fried foods such as spring rolls, fried wanton, fried chicken, fried rice, stir-fried noodle or barbecued.
This is a simple spicy dipping sauce that can be prepared in minutes. It is super easy and taste just like the sweet and sour sauce they use in restaurant or store-bought bottled Thai chili sauce. You may tweak the recipe according to your taste.
Chinese Version: 甜酸辣沾酱食谱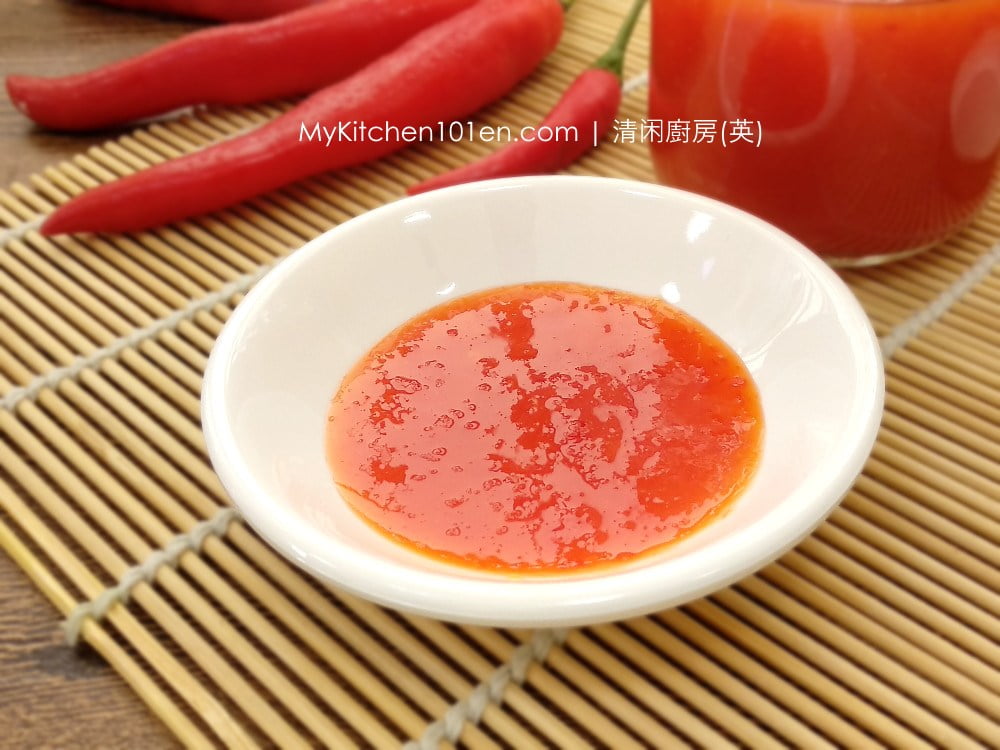 Sweet and Sour Chili Sauce Recipe | MyKitchen101en
Yield: 150ml
Ingredients:
3 Medium Red Chilies (remove seeds, about 55g)
1 Bird's eye chili (optional for extra spicy)
3 Cloves garlic
50 ml Water
50 ml Rice vinegar
½ tsp Salt
50g Sugar
1 tsp Tapioca starch (slaked, add with 2 Tbsps. of water)
Instructions:
1 Wash and clean fresh chilies, slice open lengthwise and scrape off the seeds. Add in bird's eye chili (optional) if you prefer the dipping sauce to be spicier.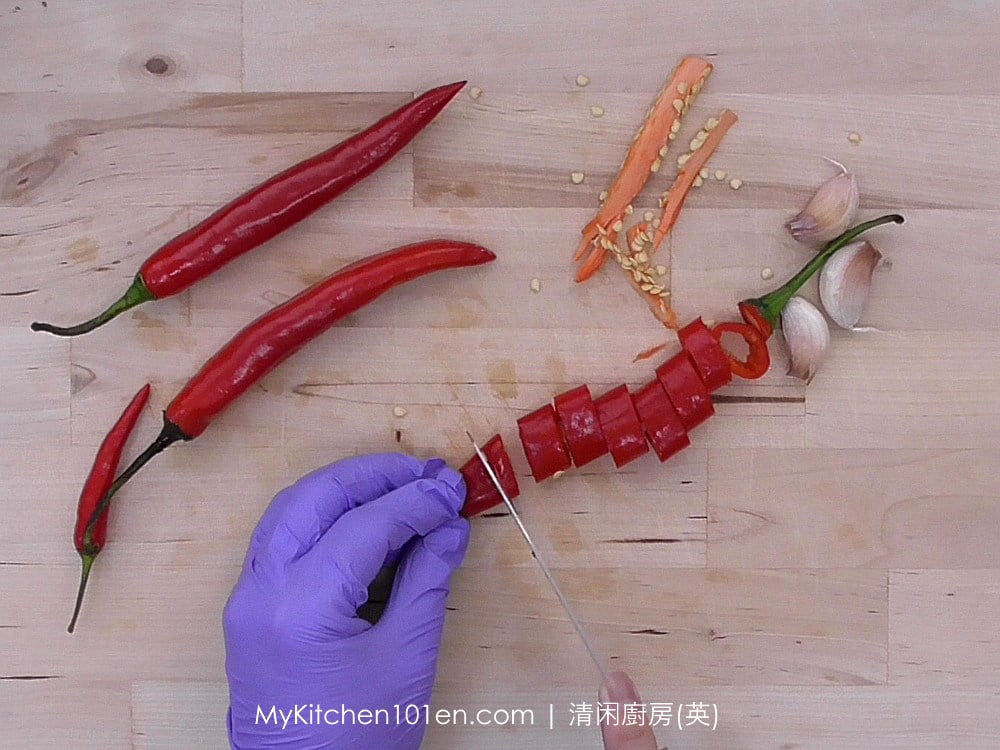 2 Blend together chilies, garlic, water, rice vinegar and salt; process until no chunky bits, but not too smooth.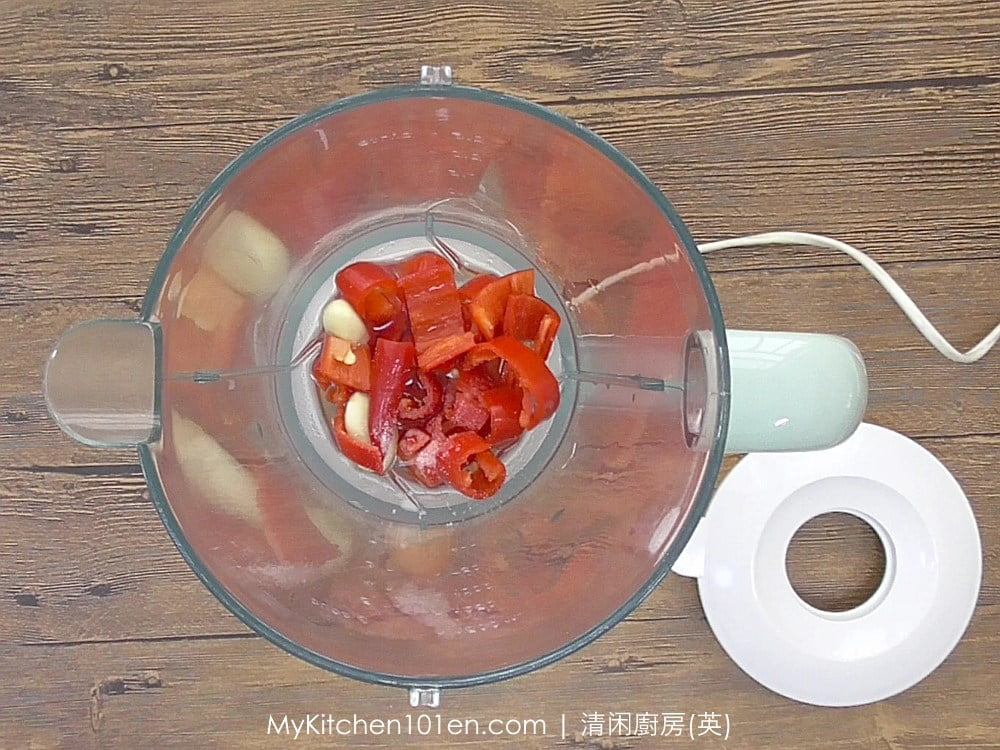 3 Mix 1 teaspoon of tapioca starch with 2 tablespoons of water, mix well.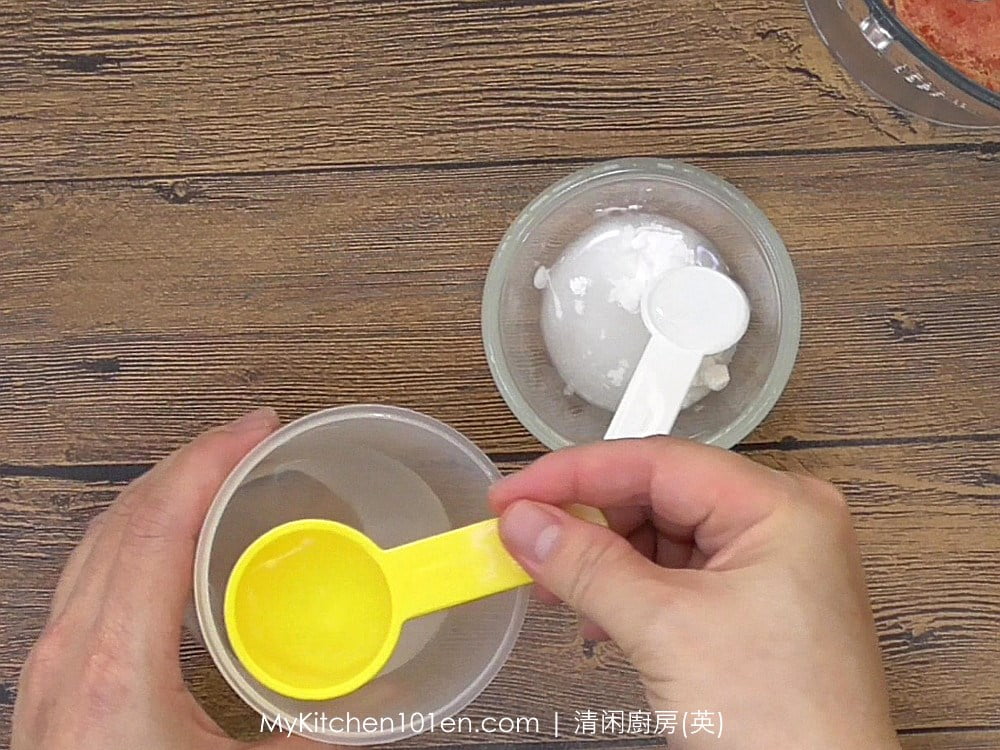 4 Bring chili sauce and sugar to boil in a saucepan, keep stirring until all sugar has dissolved, reduce to medium-low heat and simmer for about 3 minutes, stir occasionally.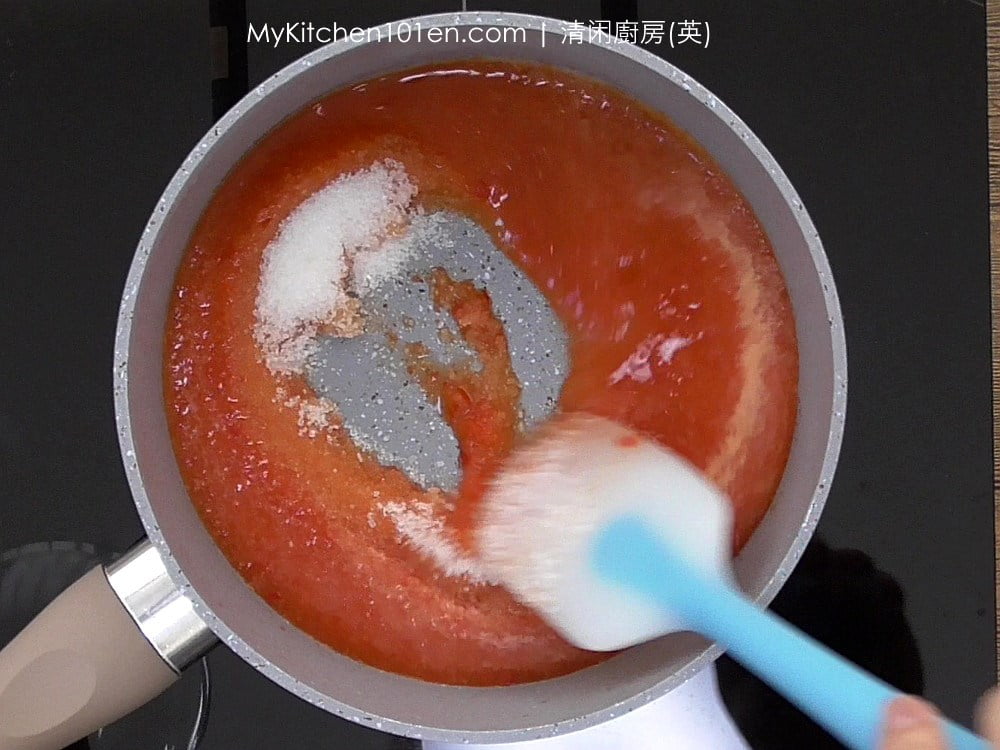 5 Add in slaked tapioca starch, stir until chili sauce has thickened, off the heat and set aside to cool.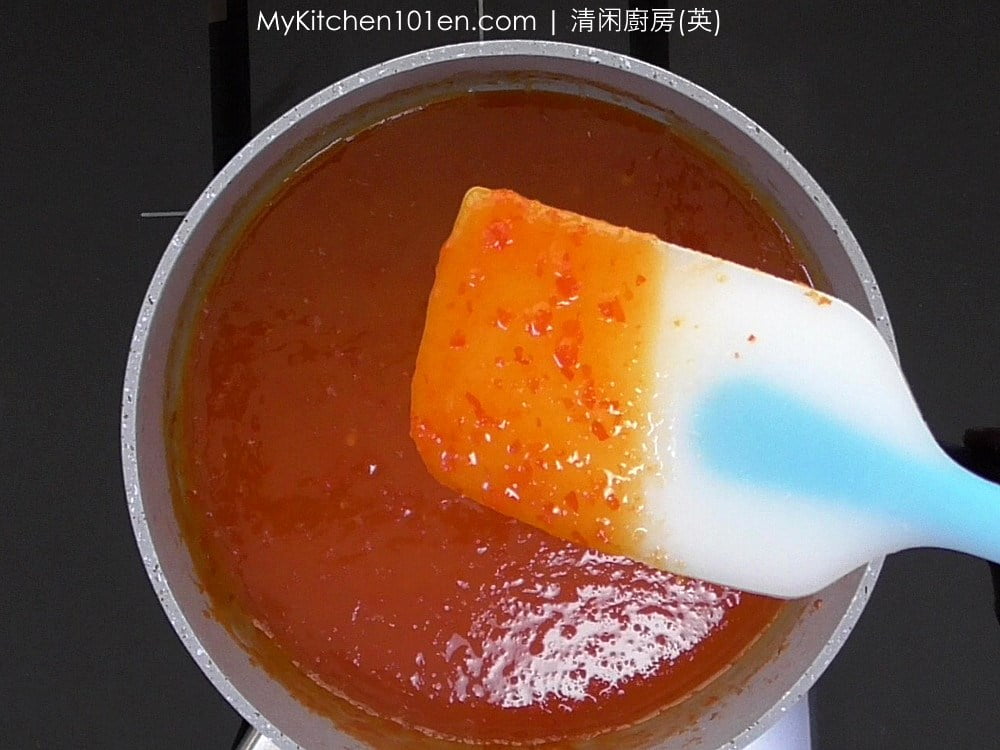 6 Transfer to clean jar and keep refrigerated until needed. Chili sauce will continue to thicken as it cools down. This will last for months in the refrigerator.