Jicama Crystal Dumpling (菜粿, Chai Kuih) is a traditional vegetable dumpling. The unique and beautiful translucent wrapper is similar to popular Chinese Dim-sum shrimp dumpling.
The translucent wrapper is made with combination of wheat starch and tapioca starch. The texture is soft, elastic and slightly chewy.
There are many different fillings for this type of vegetable dumpling; it depends on where you are from. I use julienned jicama and carrot as the main ingredient for my filling, you may add others ingredients such as meat, mushroom etc., it depends on your personal preference.
This dish is much easier than it seems, the best part of this recipe is that you can make them in advance. Steamed the desired portions and store the rest in the freezer for up to 3 months. You just need to steam the frozen dumpling for 10 minutes without thawing and finish on the day, quick and convenient.
Chinese Version: 沙葛菜粿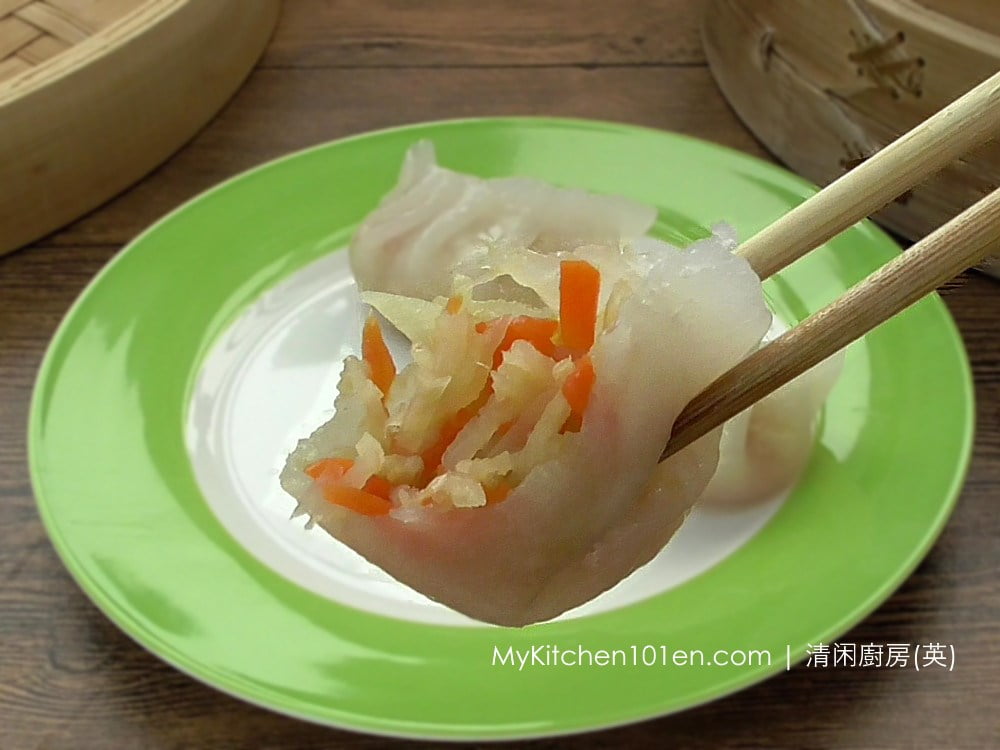 Jicama Crystal Dumpling Recipe | MyKitchen101en
Yield: 18
Ingredients for skin dough (Yields: 460g, divide into 18 portions, each 25g)
120g wheat starch
80g tapioca starch
½ tsp salt
250ml boiling water
30g cooking oil
Ingredients for fillings (Yields: 380g)
225g jicama (yam bean, julienned)
75g carrot (julienned)
25g dried shrimp (chopped)
3tbsp cooking oil
1½ tsp sugar
½ tsp salt
1/3 tsp pepper
150ml water
Instructions:
1 Wash the dried shrimps, soak with some water to soften it, pat dry and chop.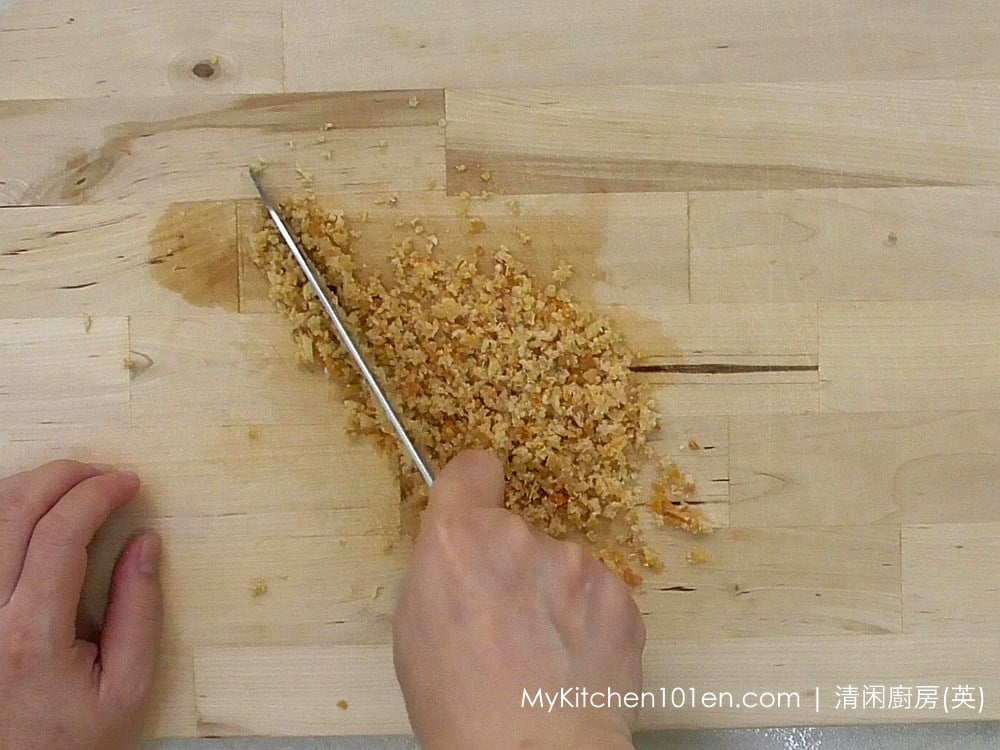 2 Wash and clean jicama and carrot, slice and cut into long thin strips (julienned).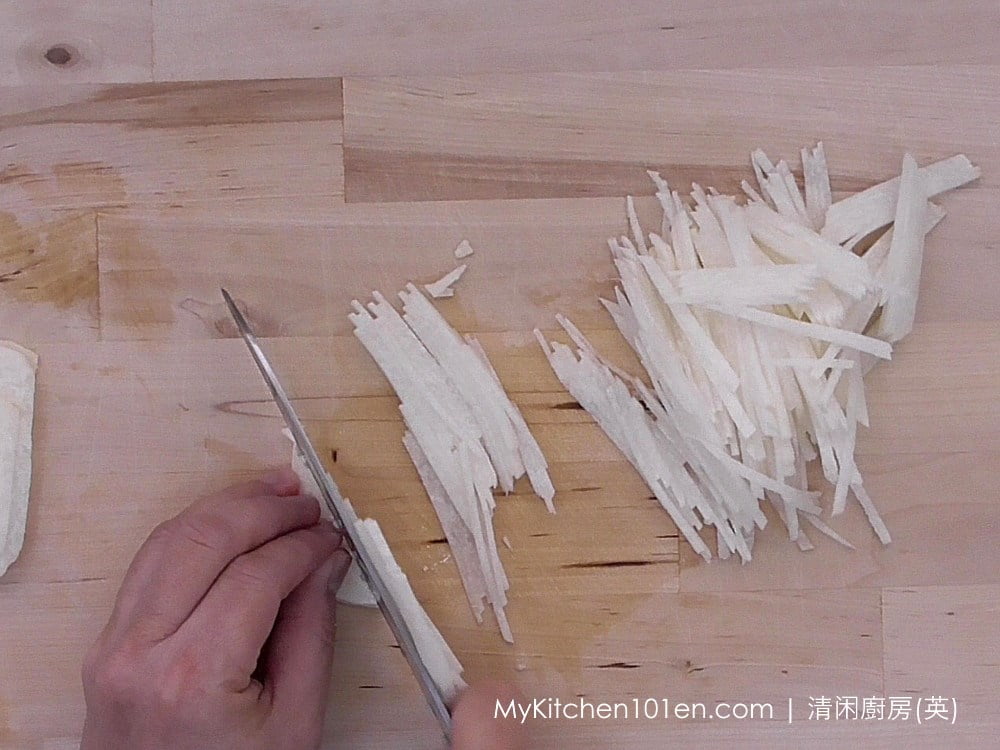 3 Preheat cooking wok, add in 3 tablespoons of cooking oil, add in chopped dried shrimp and stir-fry until fragrant.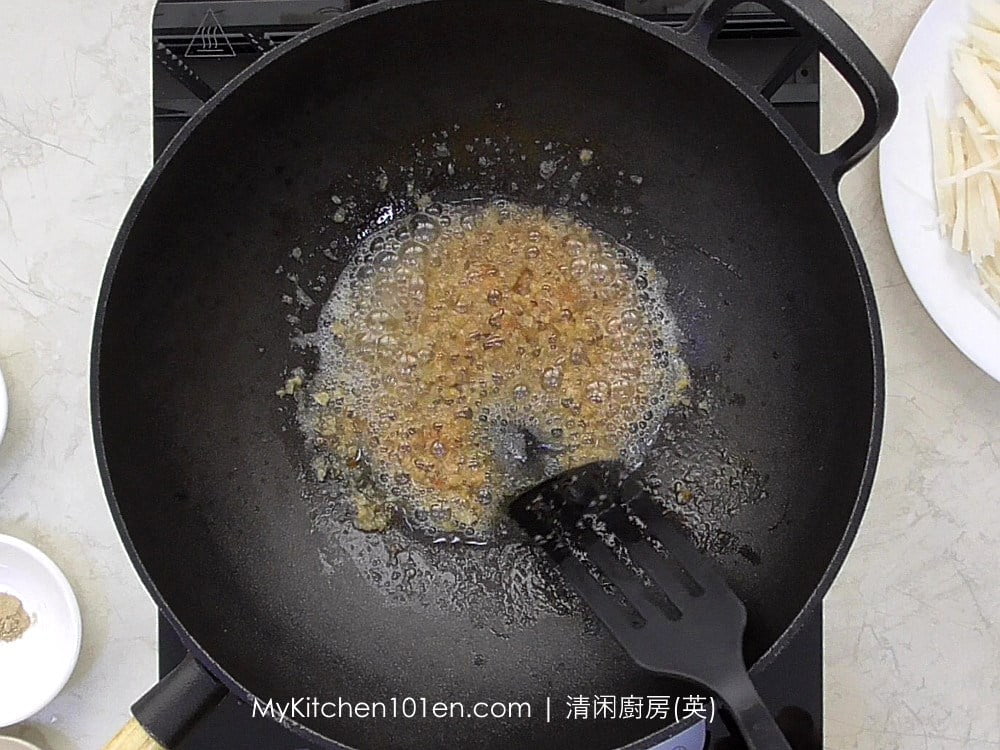 4 Add in julienned jicama and carrot, stir-fry until fragrant.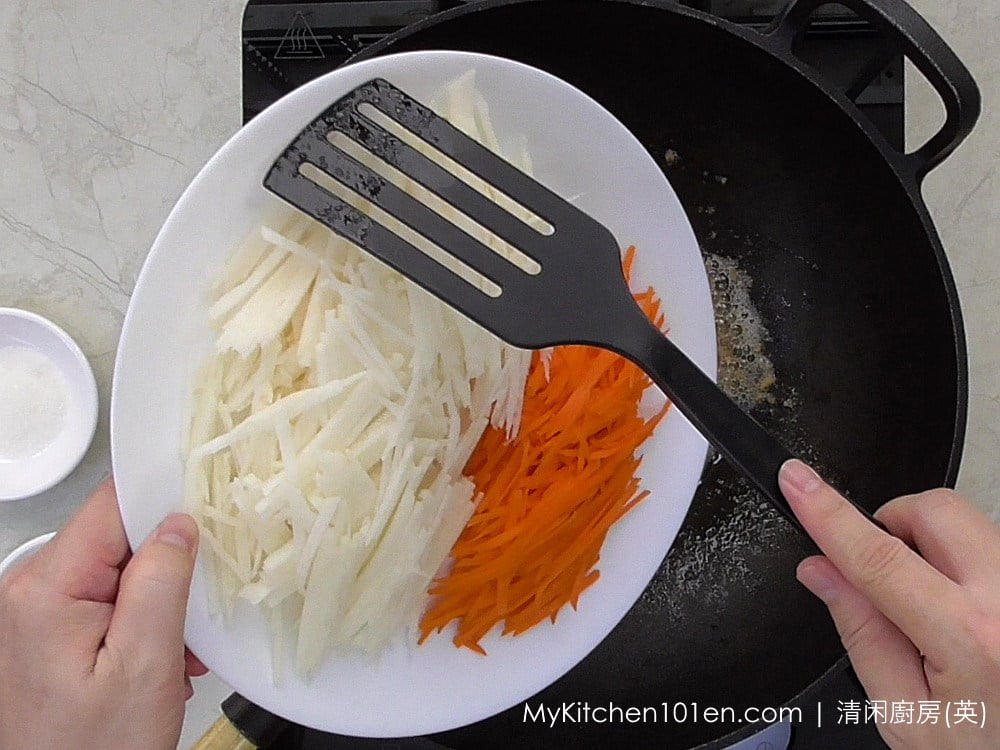 5 Add in 150ml water (dried shrimp soaking water), bring to the boil.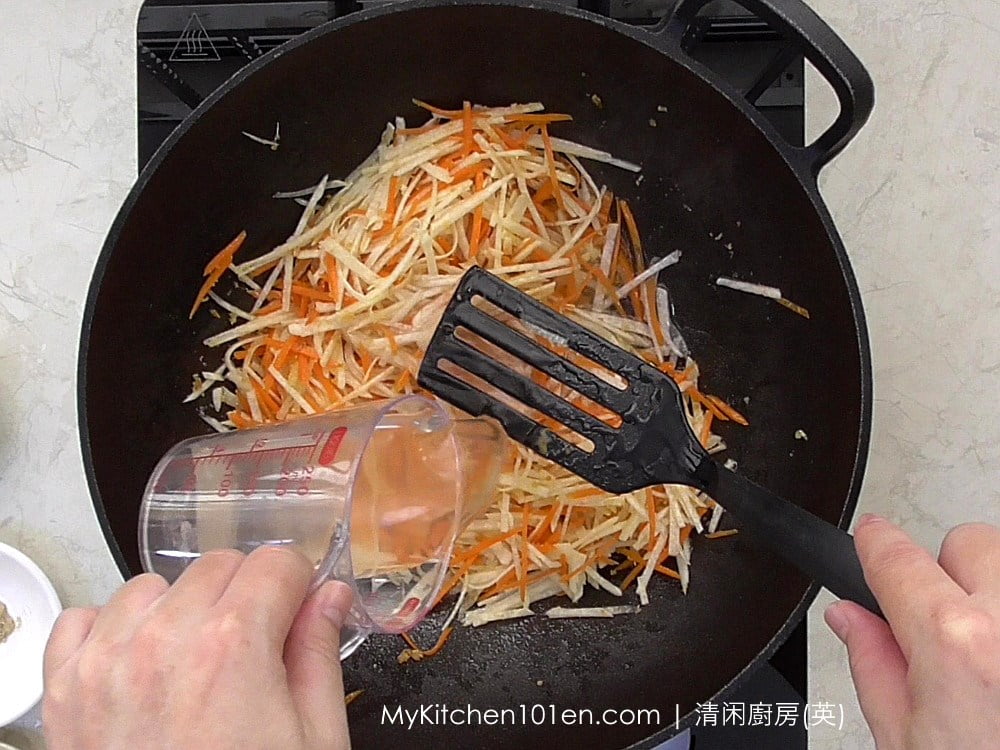 6 Turn heat to medium-low, cover and cook for 8 minutes, stirring occasionally, until jicama is softened. Season with sugar, salt and pepper, turn to high heat and cook until the water has evaporated.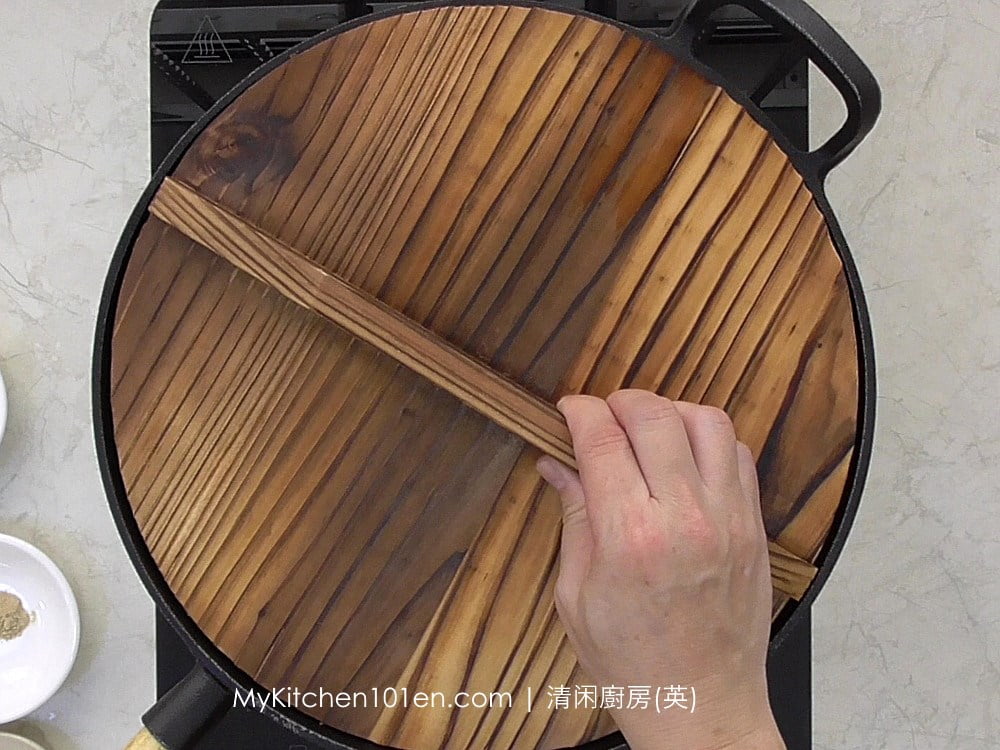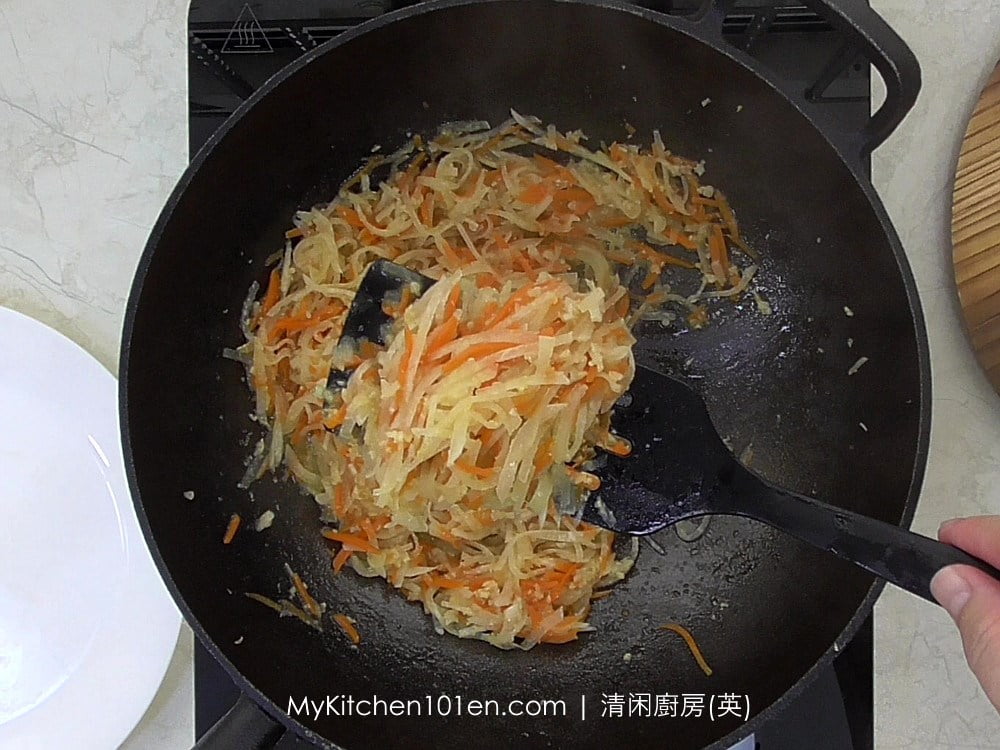 7 For dough: Mix wheat starch, tapioca starch and salt.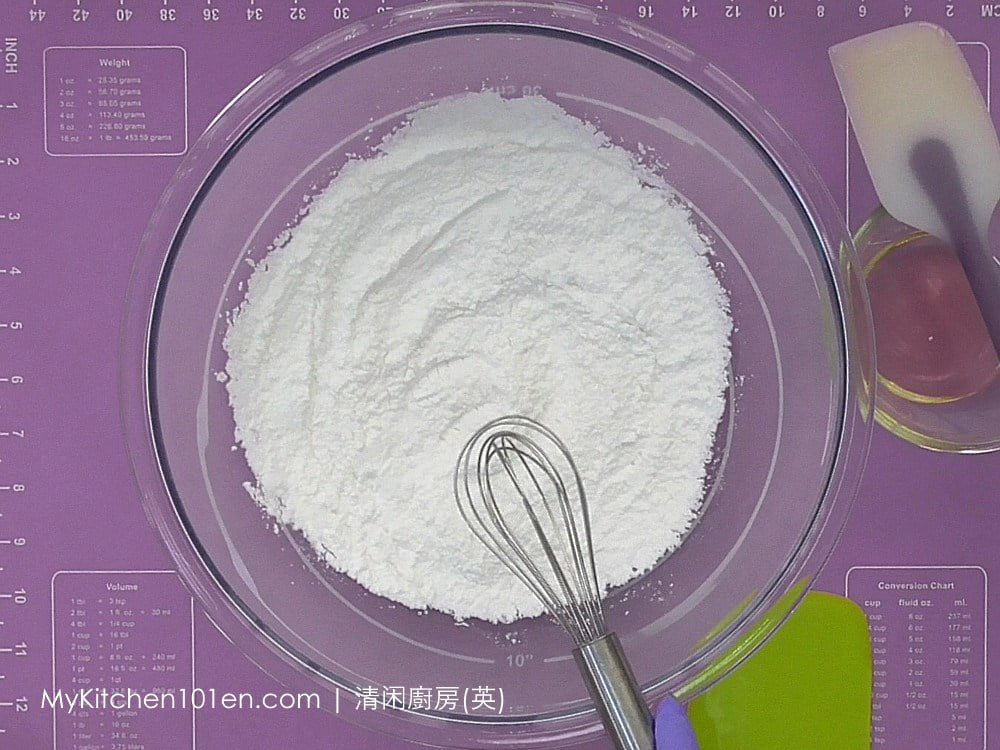 8 Pour in 250ml boiling water to the flour mixture; mix with spatula as while the dough is hot.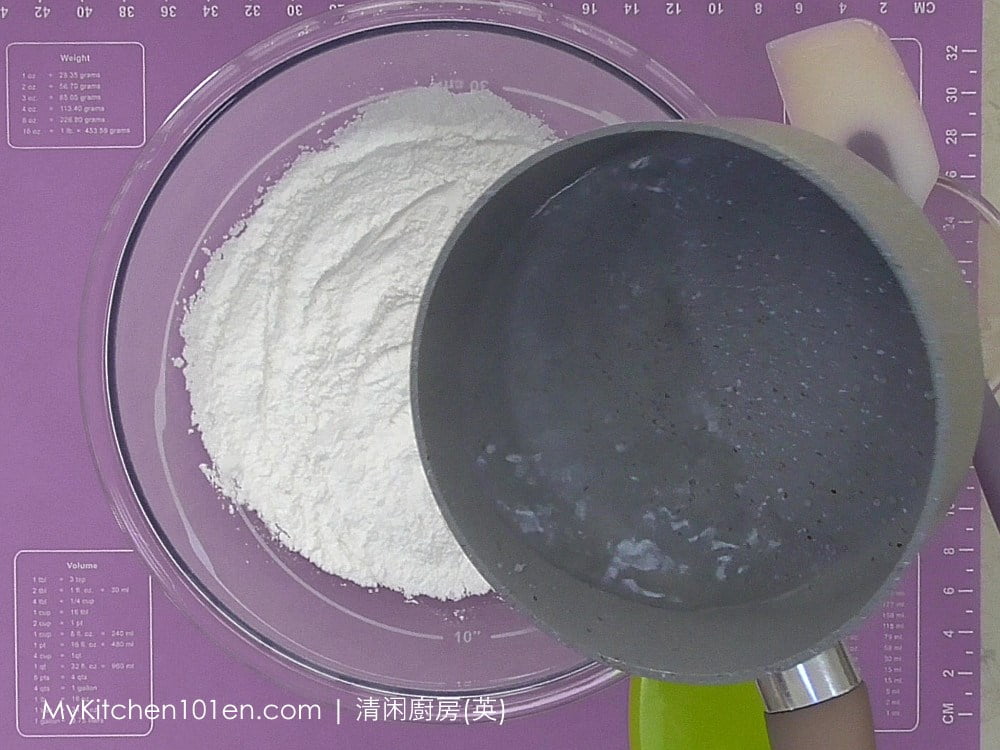 9 Add in cooking oil gradually; when the dough is cool enough to work with hand, knead until a smooth and shiny dough is formed.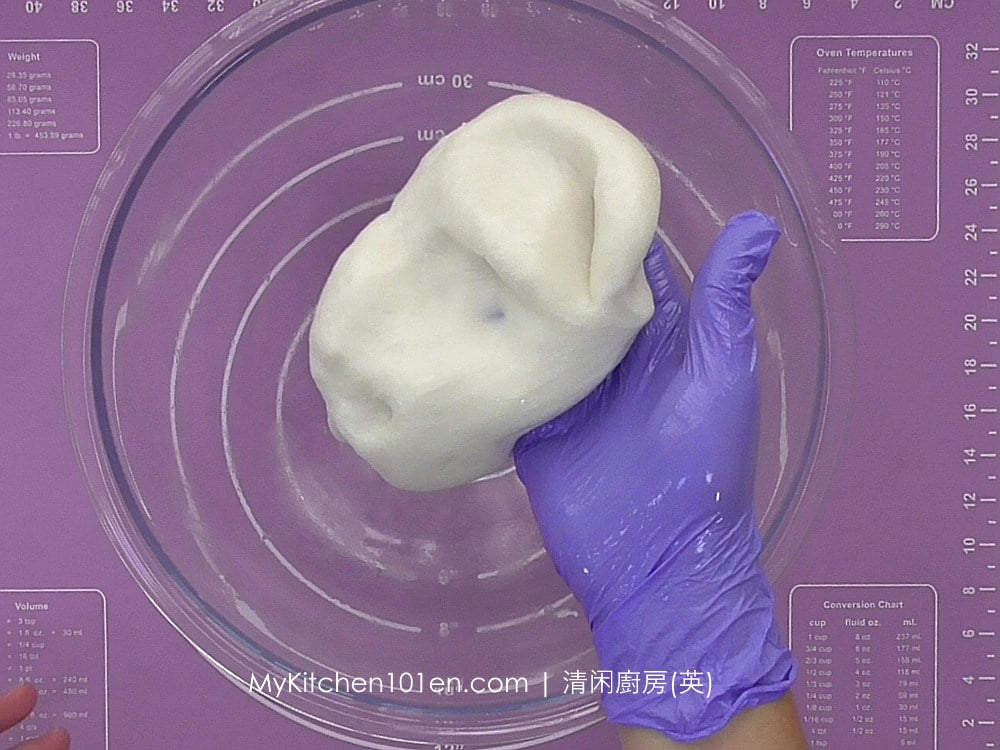 10 Divide dough into 18 portions, 25 g each, cover with cling wrap to prevent from drying.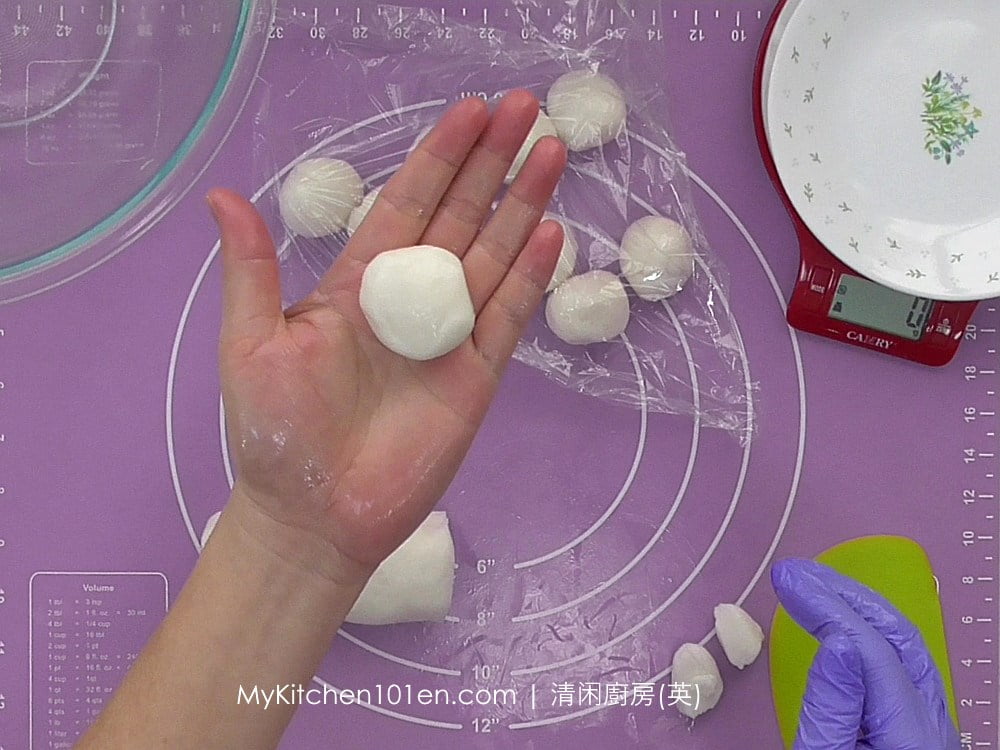 11 Press to flatten dough into round shape; fill with jicama carrot filling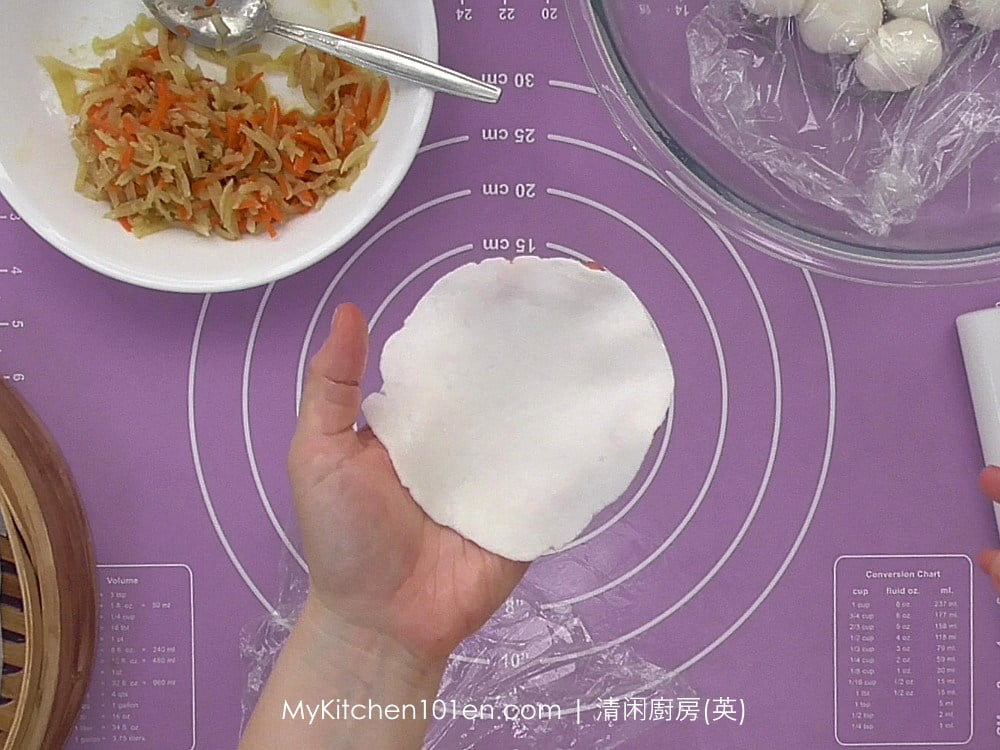 12 Fold, seal and pleat the edge, as shown in video.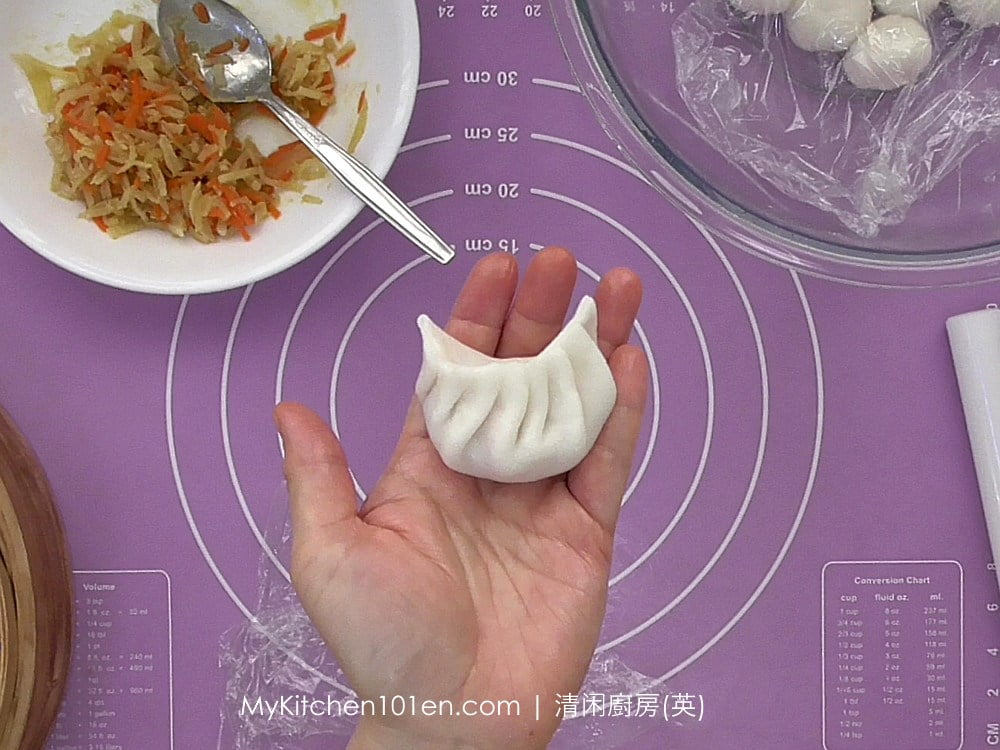 13 Bring water to boil in a steamer, steam the dumpling over medium heat for 8 minutes.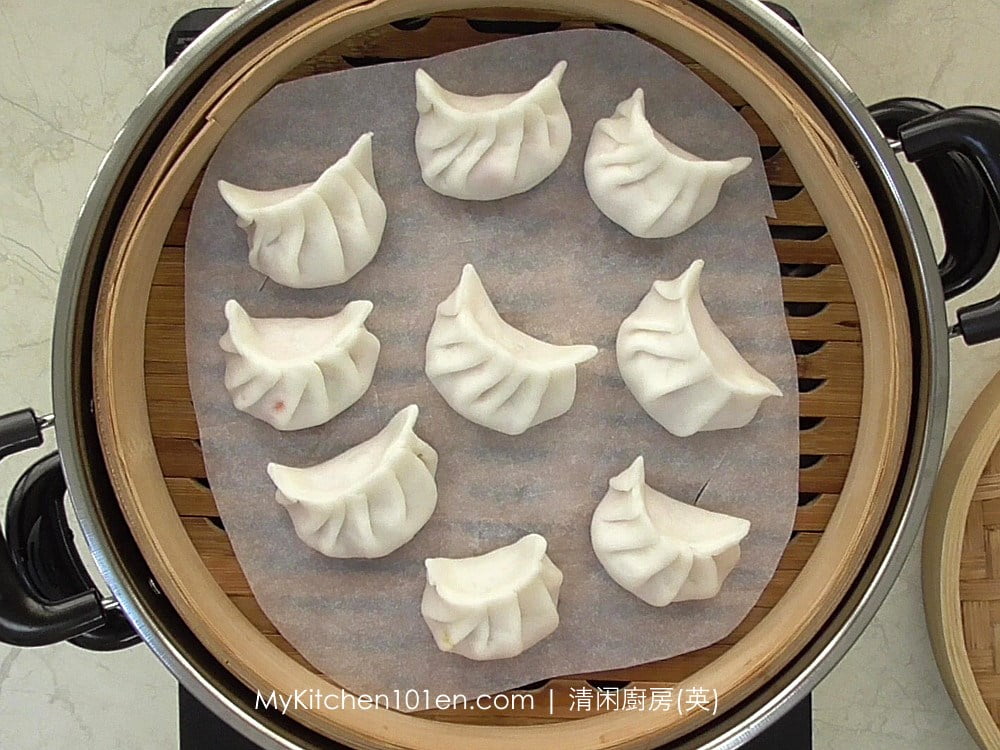 14 Lightly coat the steamed dumpling with some oil while hot.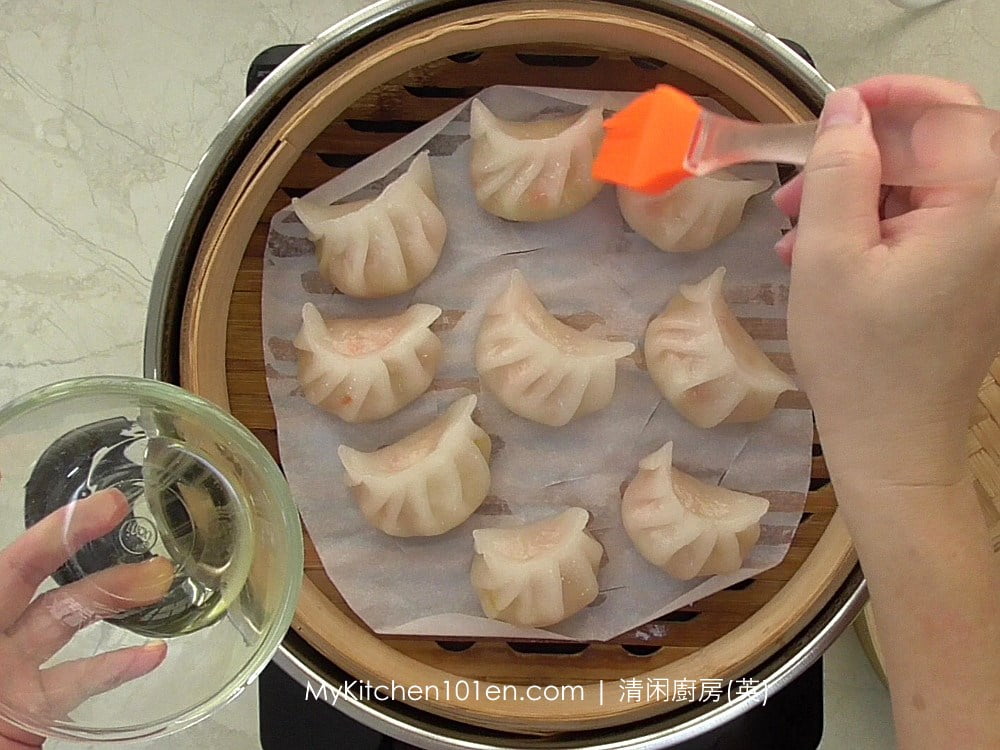 15 Beautiful translucent looking crystal dumplings with chewy texture are done; best serve hot.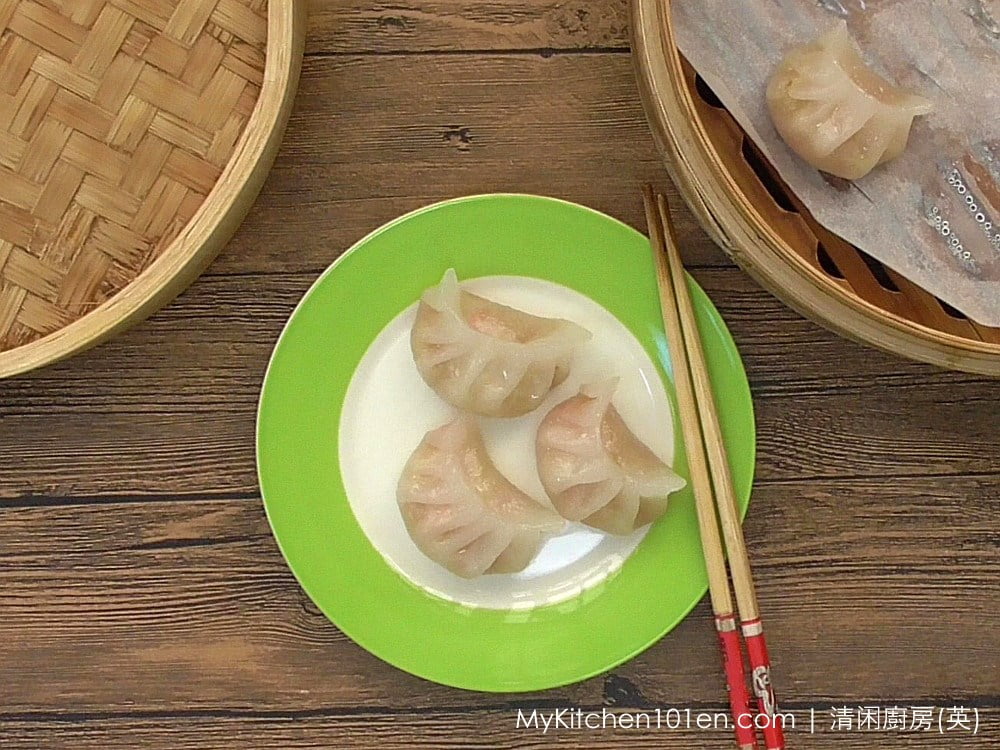 16 This recipe makes 18 crystal dumplings; the rest can be frozen for 3 months in the freezer; make sure they are not stack tightly together. Steam the frozen dumpling for 10 minutes without thawing, serve and enjoy.