Honeycomb cookie (beehive cookie, rosette cookie, kuih loyang) is a thin and crispy deep fried pastry. The ingredients used for this recipe is simple but frying them piece by piece to perfection is time consuming and require a lot of patience.
You need a special iron/copper mould for this recipe. It is preheated in oil, dipped in batter and re-submerge in hot oil to create crisp shell. There are similar pastry created using the same technique in many countries.
Tips:
Hotter mould will yield thicker shell cookie. If you prefer thinner shell, lower the temperature of the mould accordingly, it will require some practice, thinner shell cookie will be smoother and brown more evenly.
There will be some oil left on the batter after each dipping, stir the batter before making another dip.
Use a paper towel to absorb excess oil from the mould before each dipping.
This recipe make 50 thin shell cookies, or about 40 for thicker cookies.
Chinese Version: 蜂巢饼食谱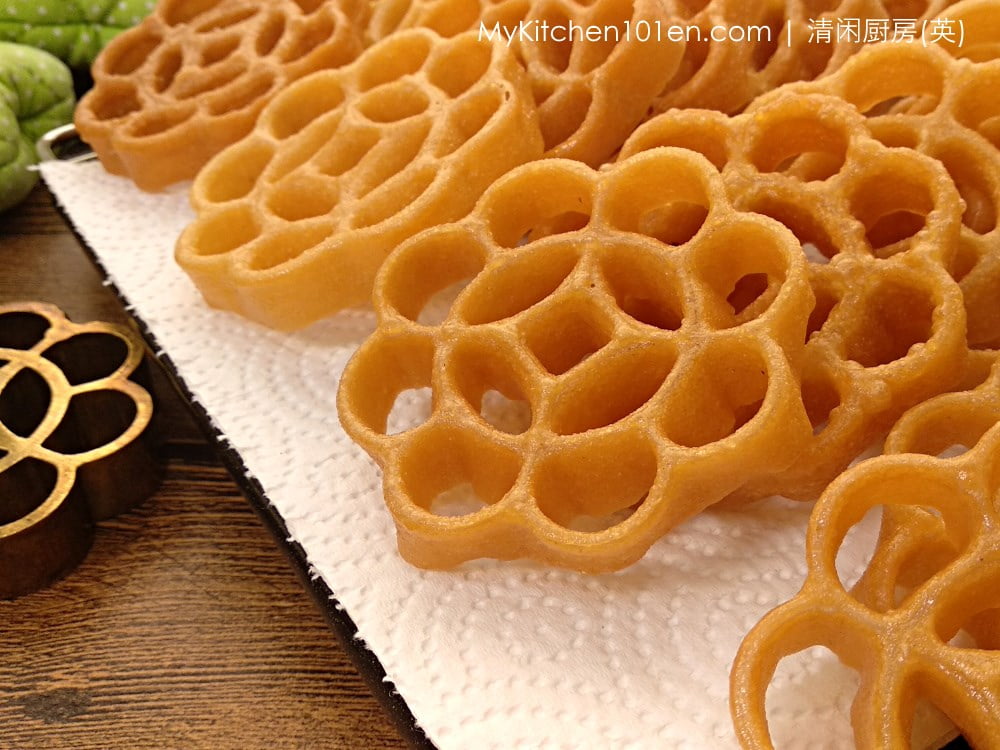 Honeycomb Cookies (Kuih Loyang, Rosette Cookies) Recipe | MyKitchen101en
Ingredients:
200g rice flour
100g egg (about 2x60g egg)
100g fine granulated sugar
150g coconut milk
100g water
½ tsp salt
Instructions:
1 Whisk 100g egg, 100g fine granulated sugar, 150g coconut milk, 100g water and ½ tsp salt.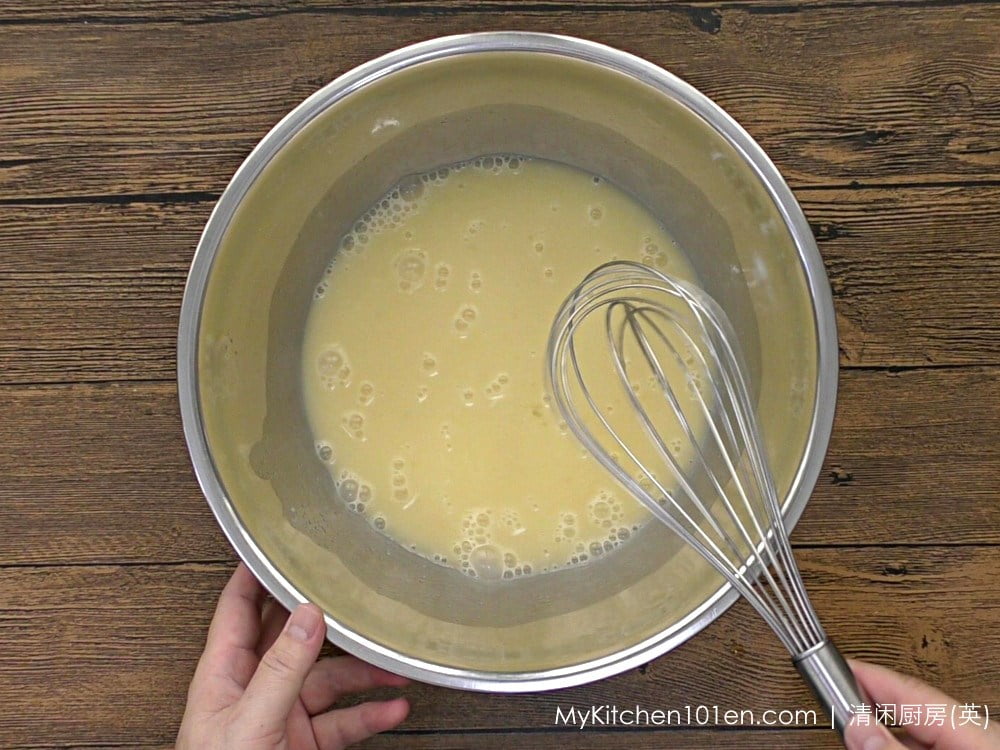 2 Sift in rice flour, whisk batter thoroughly until smooth with no visible lumps, rest for 15 minutes.
3 Add in enough oil for frying, place honeycomb cookie mould in, heat oil to 140°C-150°C(280°F-300°F).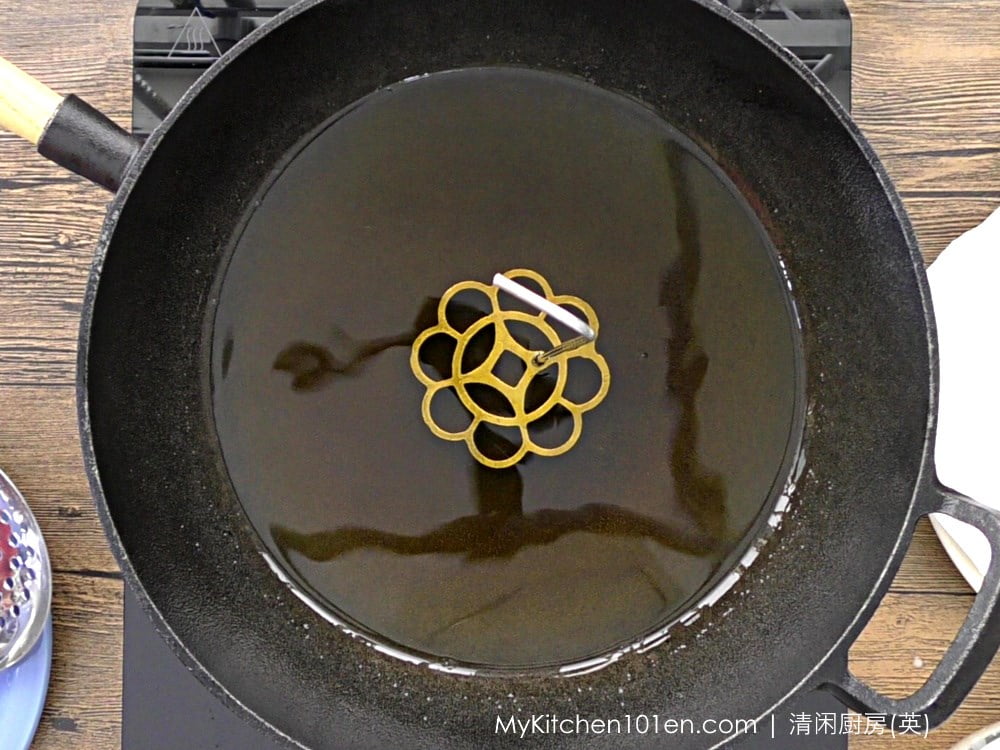 4 Shake the mould gently to remove excess oil. Dip hot brass mould into batter, make sure batter do not exceed the top of the mould.
4.1 Stir the batter before dipping in the mould.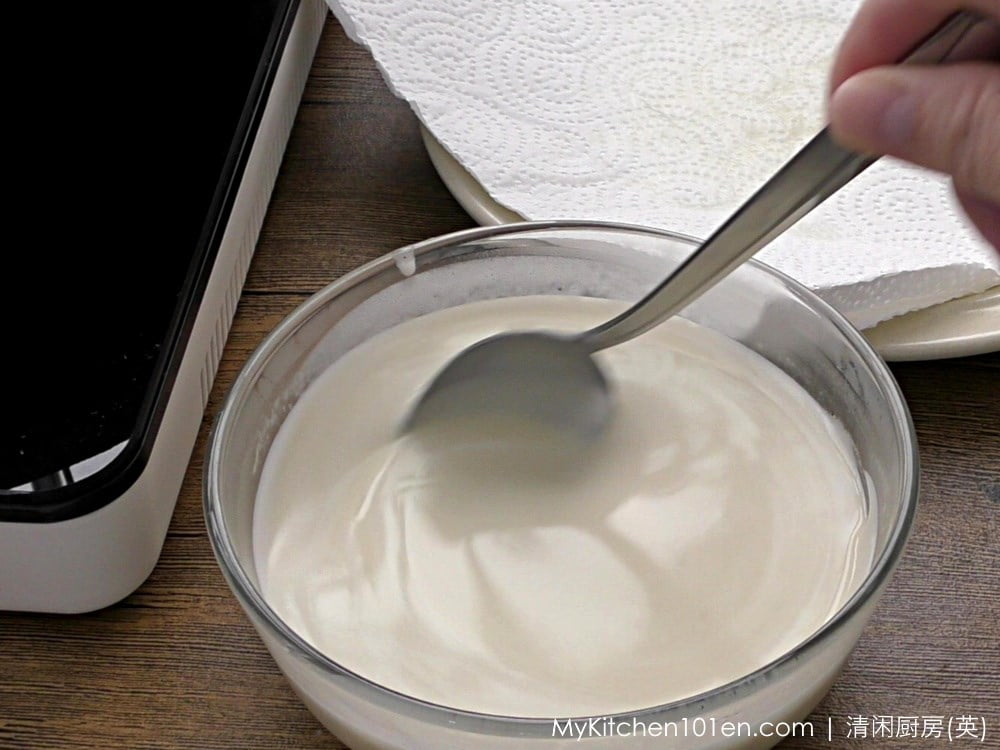 4.2 Use a paper towel to absorb excess oil from the mould before each dipping.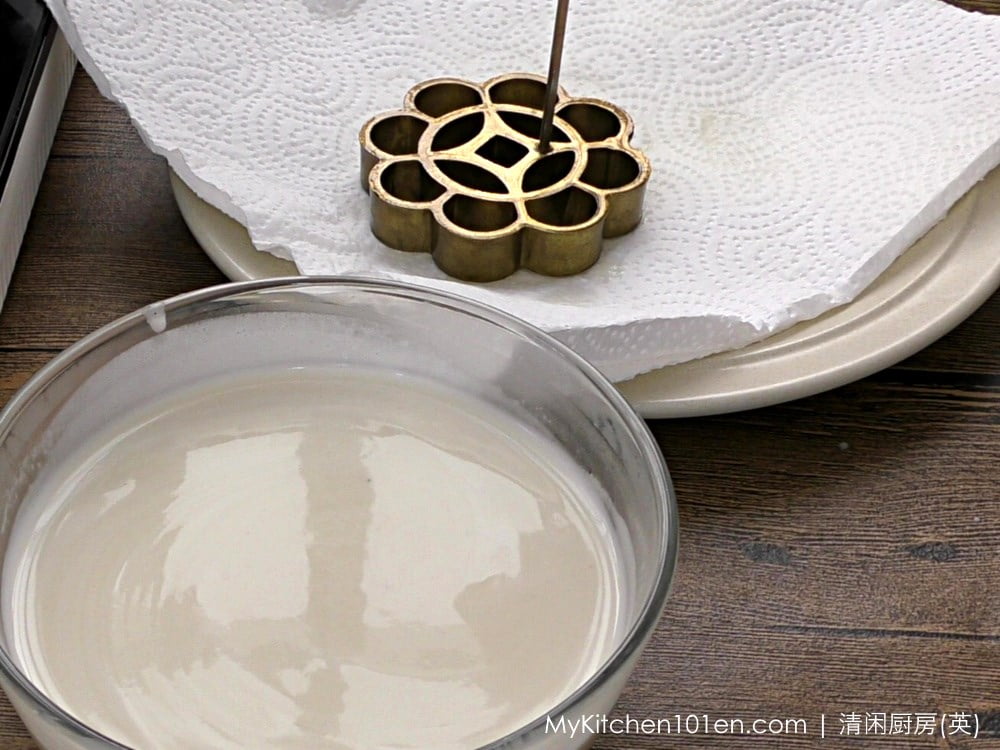 4.3  Make sure the batter does not go over the top of mould when dipping.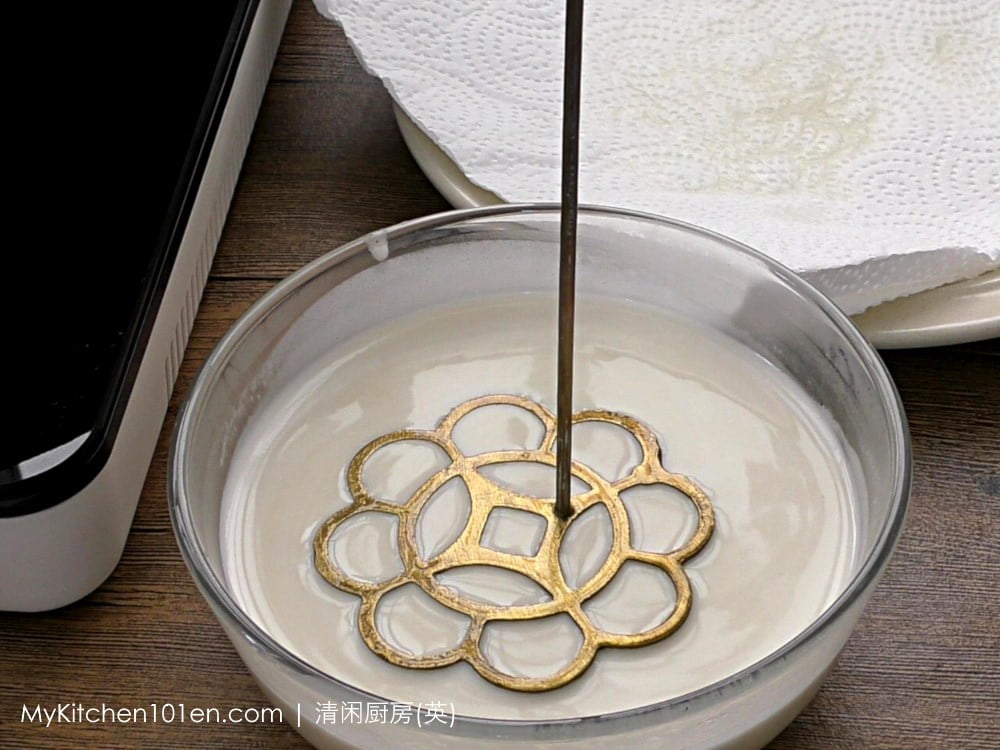 5 Submerge mould into hot cooking oil, do not touch the base of the pan. Move the mould up after 10-15 seconds, the half-done cookie should slide down into the oil. You may use a chopstick or skewer to push it down if the cookie stick to the mould.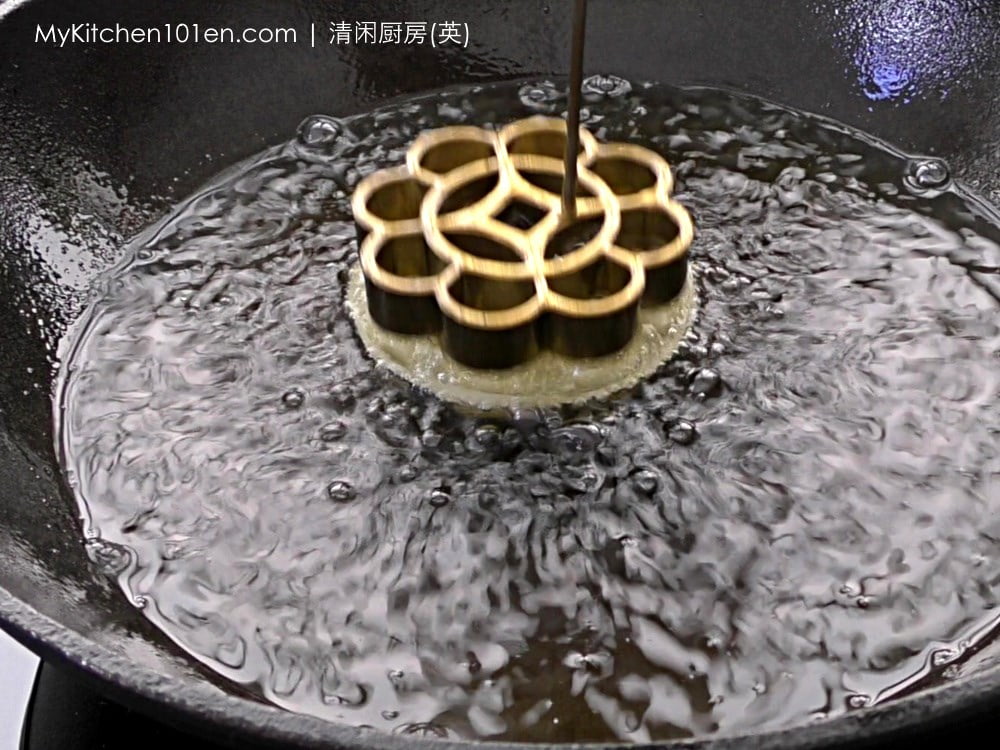 6 Repeat steps 4 and 5 above for another cookie, until all batter is used up.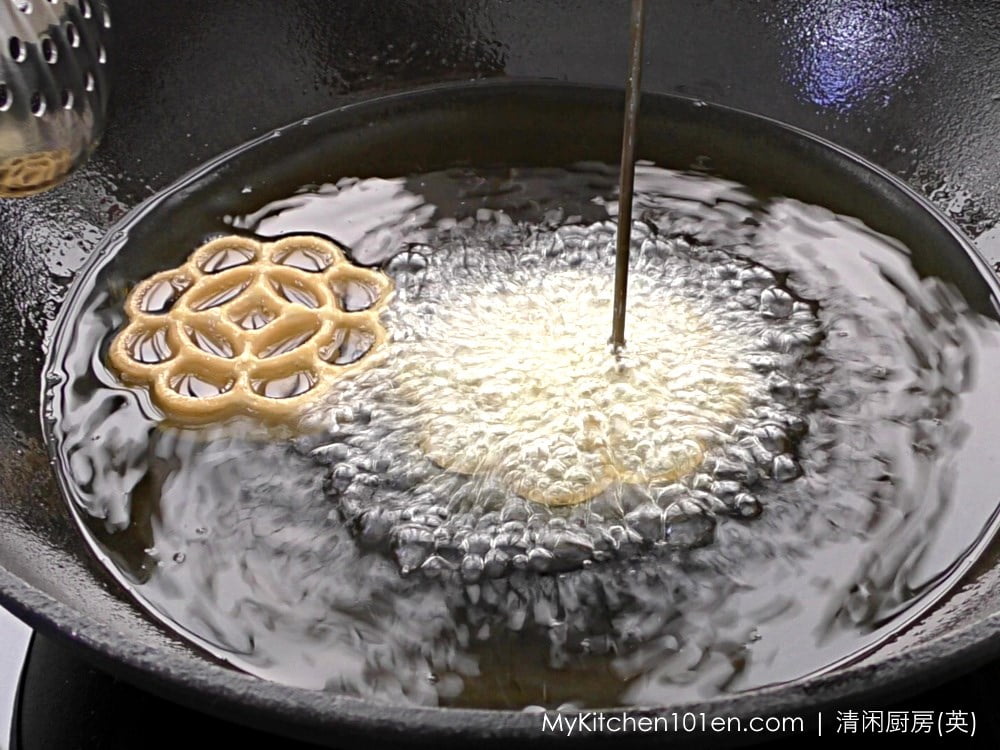 7 Fry to light golden brown, place on paper towel to absorb excess cooking oil.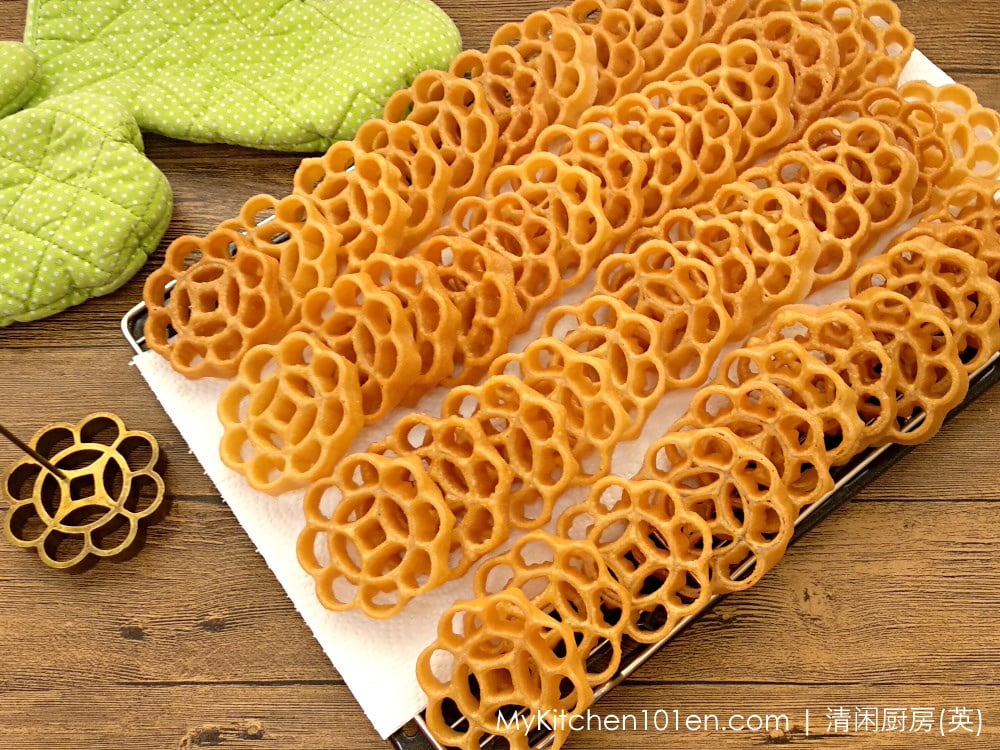 7.1 Use paper towel to absorb excess oil.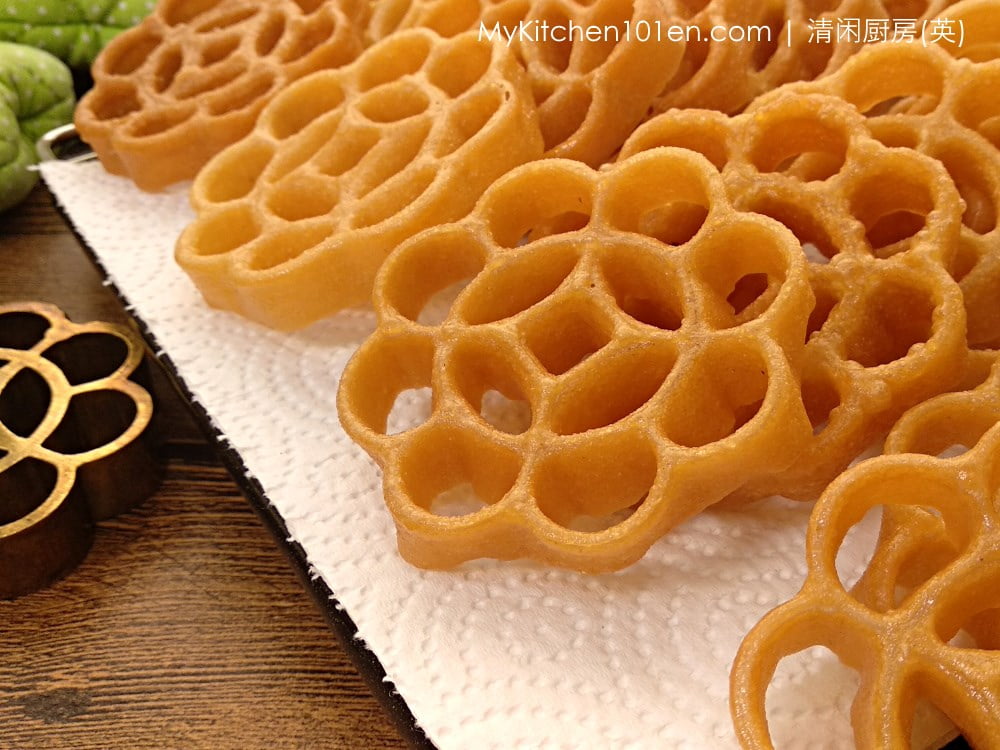 8 Cool completely and store in airtight container.