Canned or boxed coconut milk (including some fresh coconut milk sold in fresh market too) is usually loaded with additive, thus it is thicker and the water and oil won't separate. Fresh coconut milk extracted from fresh grated coconut is thinner, but the taste is richer than the store-bought.
CHINESE VERSION: 如何从新鲜椰丝取出浓椰浆/椰奶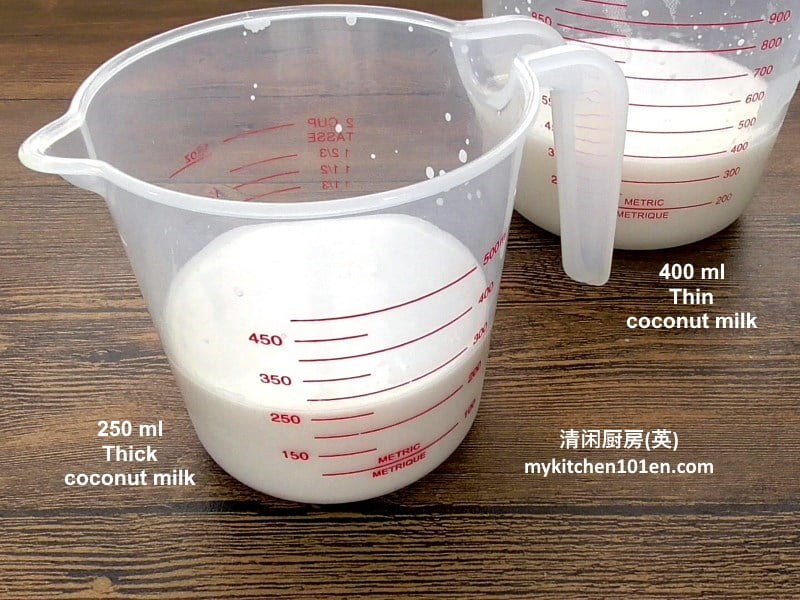 How to Extract Thick Coconut Milk from Fresh Grated Coconut | MyKitchen101en
Yields: about 250 ml of thick coconut milk + 400 ml of thin coconut milk
Ingredients:
350 g fresh grated coconut (from 1 mature coconut)
500 ml hot water
Directions:
1 Put fresh grated coconut into blender, add in hot water, blend until fine.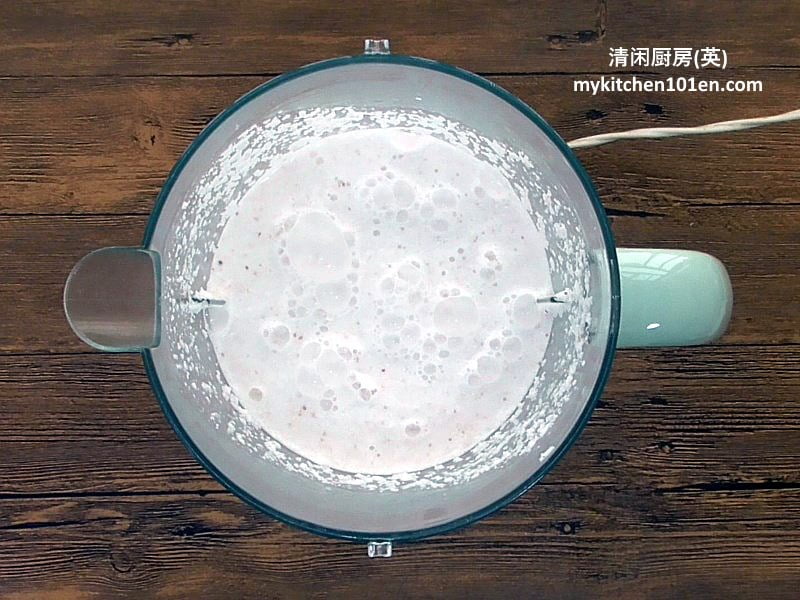 2 Put a piece of cloth on a sieve, pour in the blended coconut, set aside for 10 minutes until not too hot.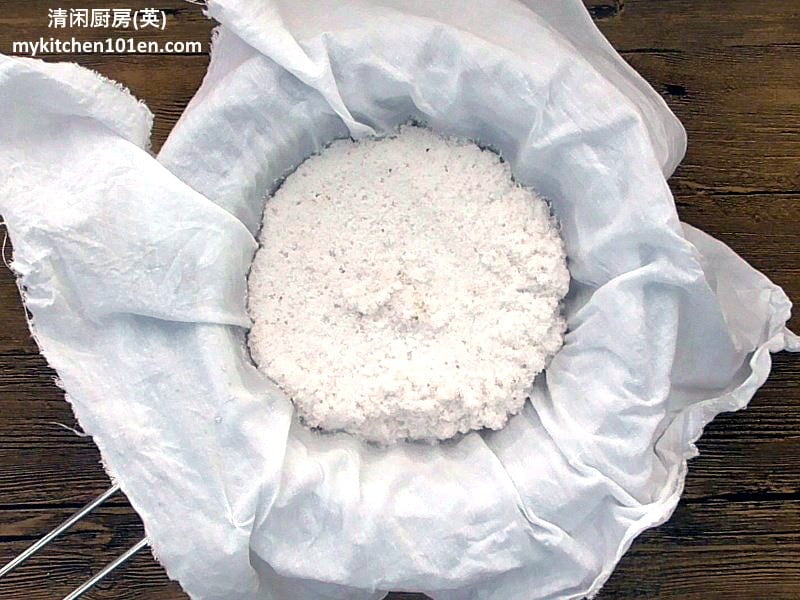 3 When slightly cooled, squeeze out the coconut milk.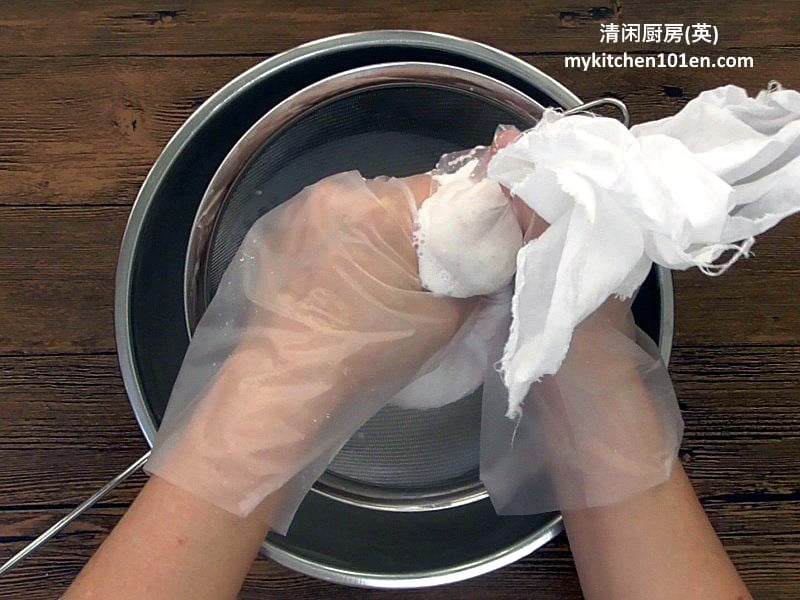 4 Strain the coconut milk again into a transparent container.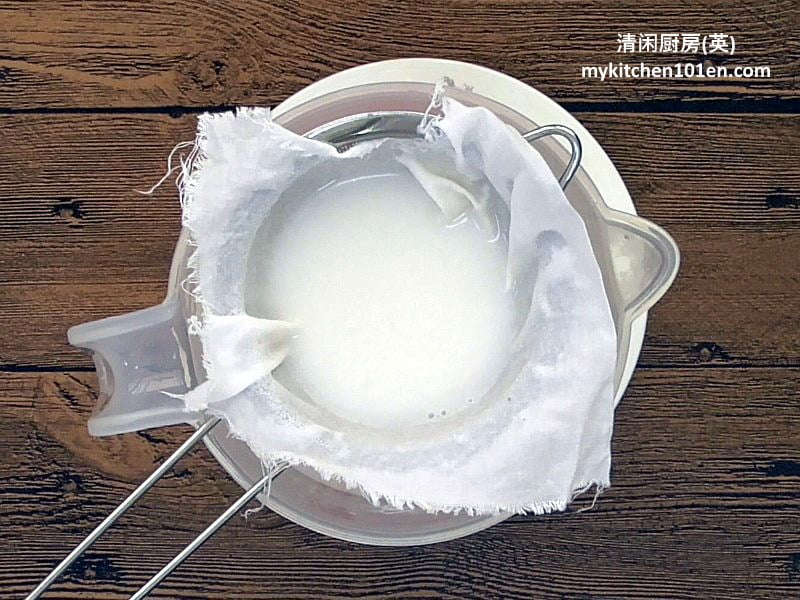 5 Keep refrigerated for 2-3 hours.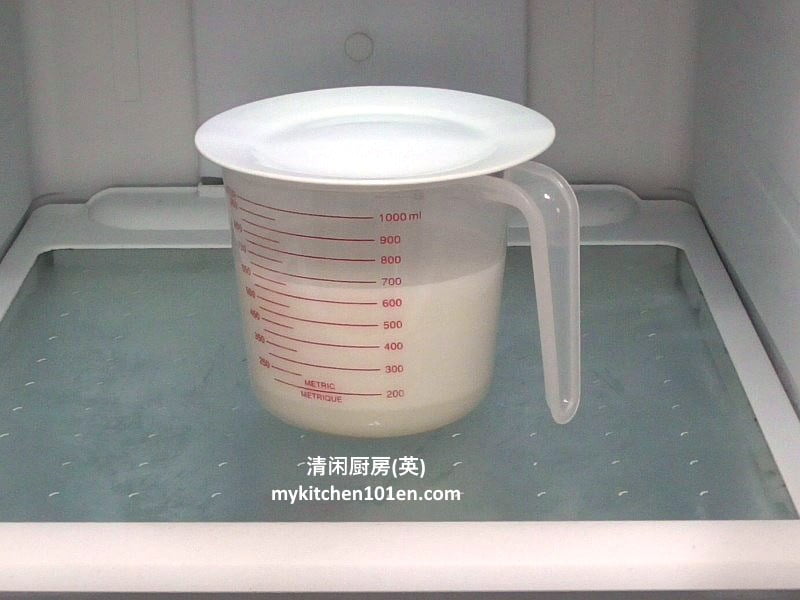 6 After 2-3 hours, the coconut milk will split into 2 layers, the upper white layer is thick coconut milk, the bottom layer is thin coconut milk.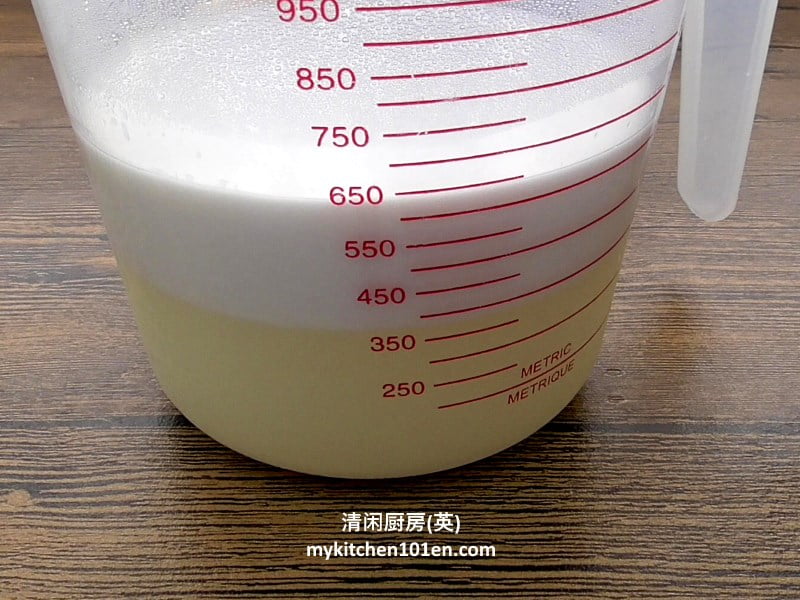 7 Scoop out the thick coconut milk carefully using a ladle, use it in recipes that call for thick coconut milk. The thin coconut milk can be used to replace water for cooking nasi lemak (coconut milk rice).