Peanut Pancake (Apam Balik, Martabak Manis) is a common street food in Southeast Asia. The pancake is known as different names depending on cultural region. The most common filling is ground peanut and sugar. Other fillings include creamed corn, chocolate rice, grated cheese or coconut etc. are also added. The pancake is cooked until golden brown on the crust and fold into halves.
Chinese Version: 古早味传统曼煎粿(面煎饼)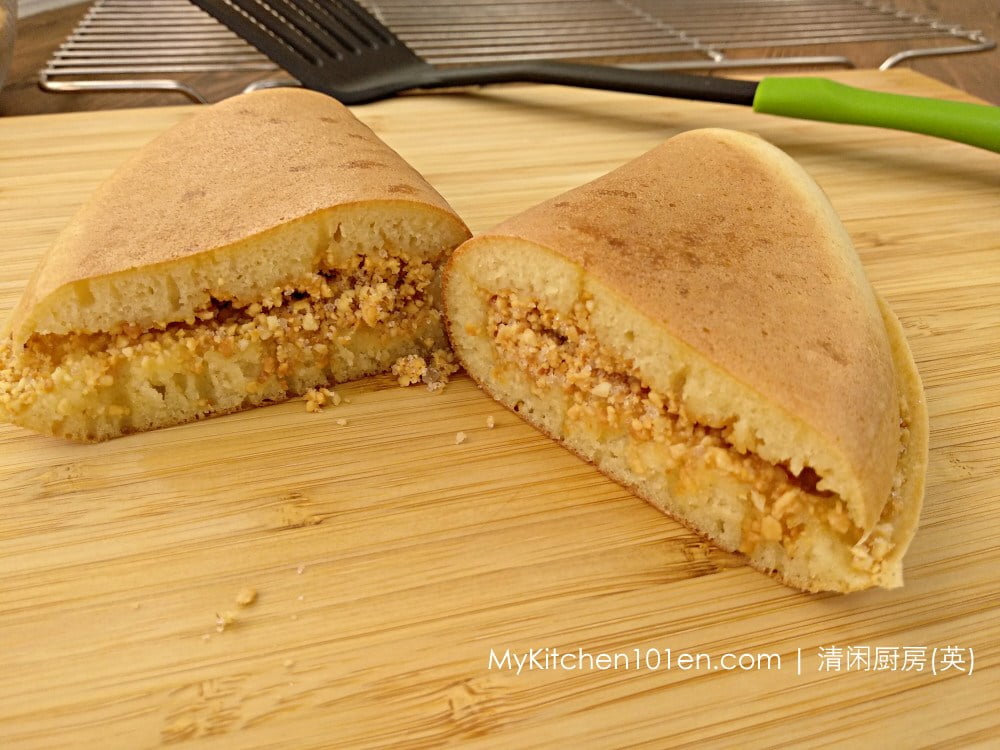 Peanut Pancake (Apam Balik, Martabak Manis) Recipe | MyKitchen101en
Peanut filling:
100g skinless raw peanut
35g sugar
20g butter
Ingredients for batter: (Yield 400g)
90g all-purpose flour
60g rice flour
50g sugar
140g water
1 egg
½ tsp instant yeast
¼ tsp baking soda (optional)
Instructions:
1 Mix and whisk all ingredients for batter thoroughly until smooth with no visible lumps. Set aside to proof for 1 hour and 30 minutes.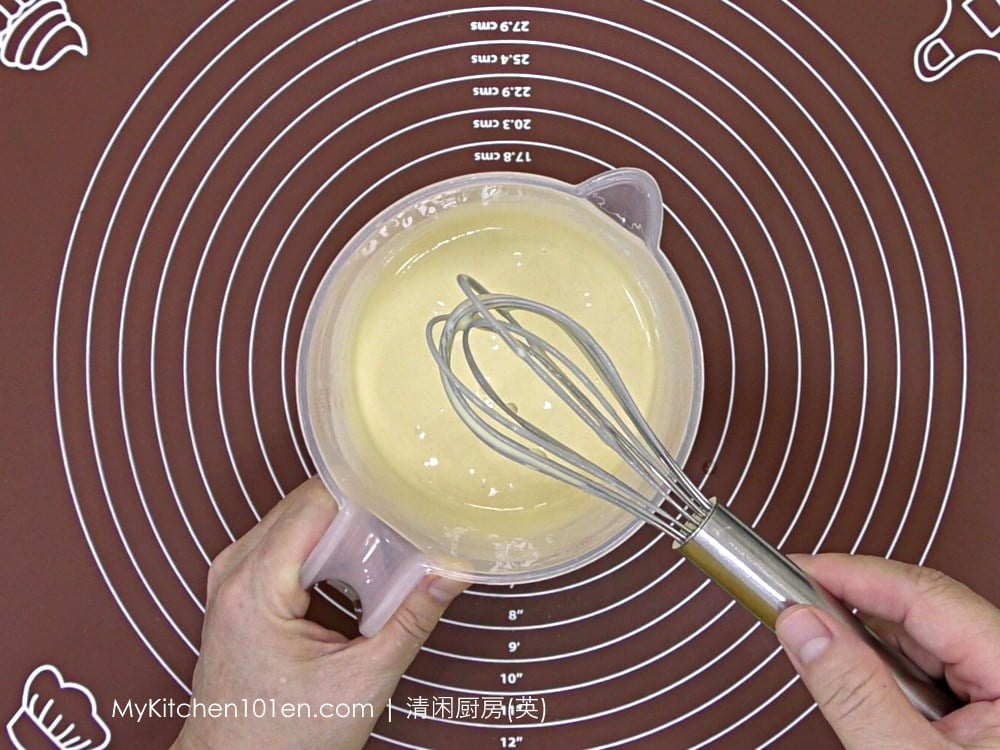 2 Spread the peanuts evenly in single layer on a baking tray. Bake at 170°C/340°F for 16 minutes until golden brown. Set aside to cool, baking time may vary depending on individual oven.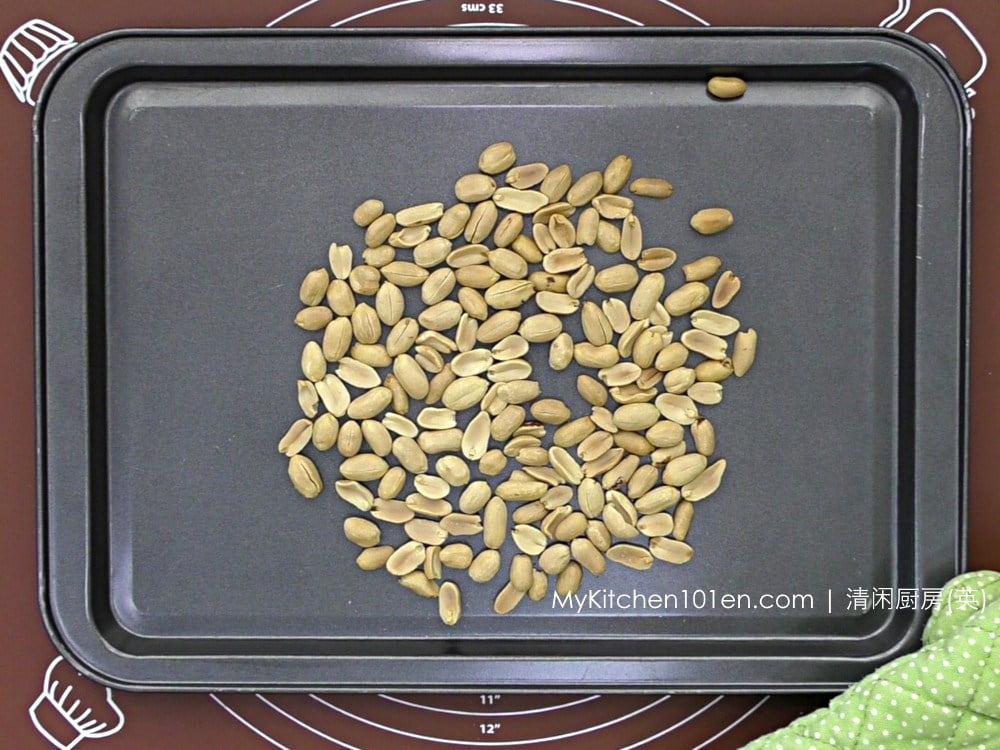 3 Grind the roasted peanut with food processor.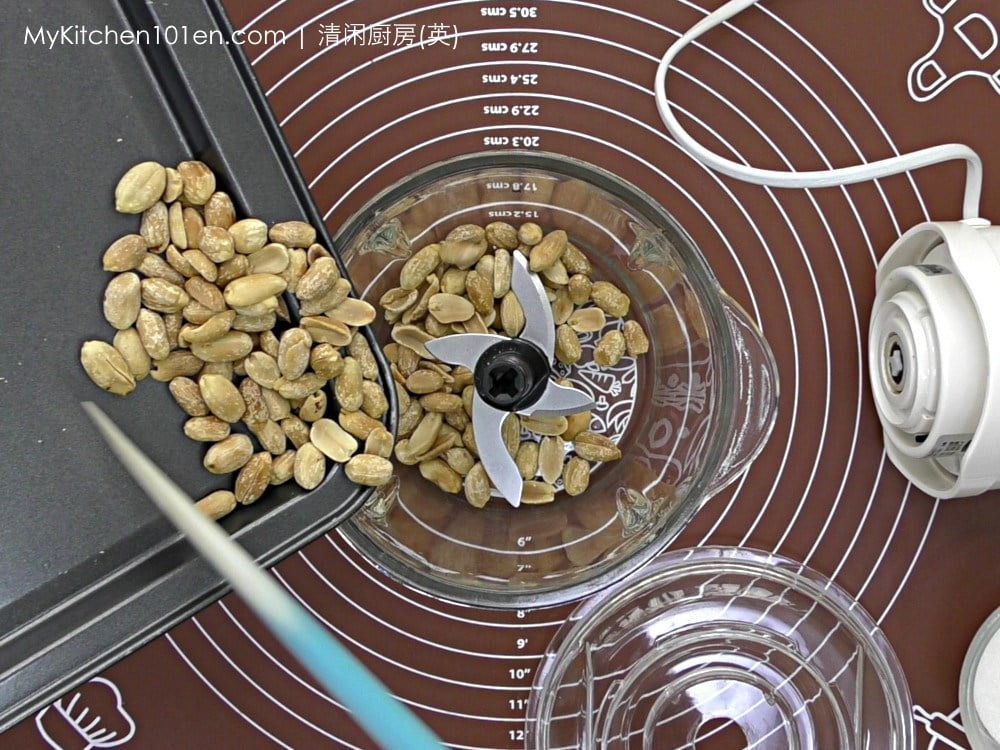 4 Mix ground peanut with 35g granulated sugar. You may adjust the sweetness to your personal preference.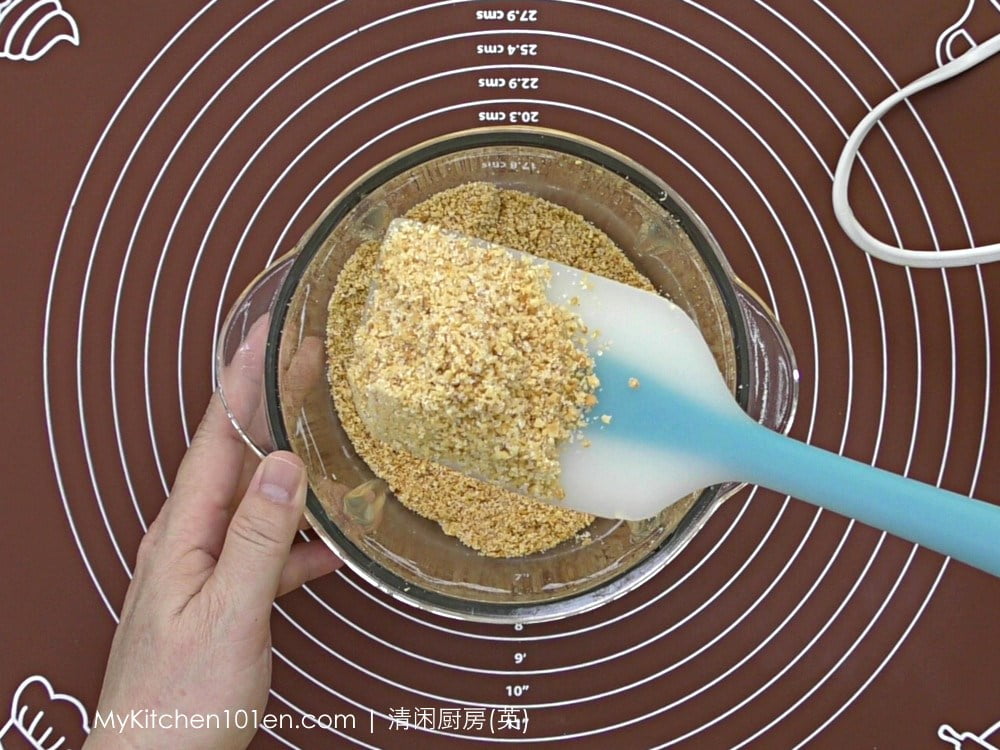 5 Coat pan with some oil and wipe out with paper towel.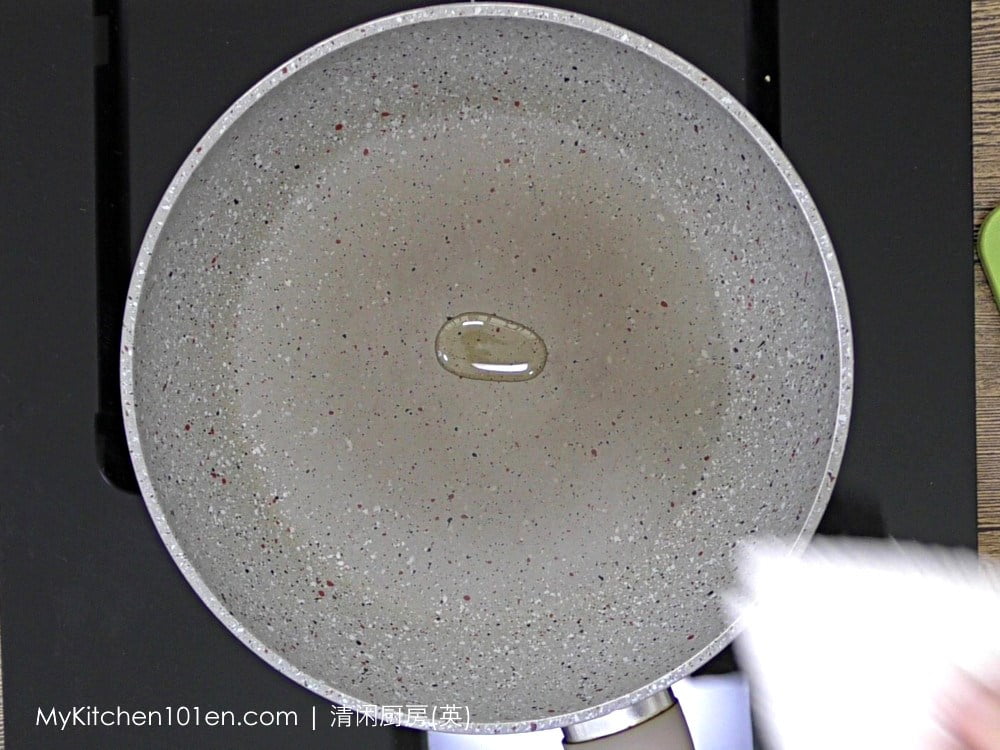 6 Pour in batter and spread out evenly.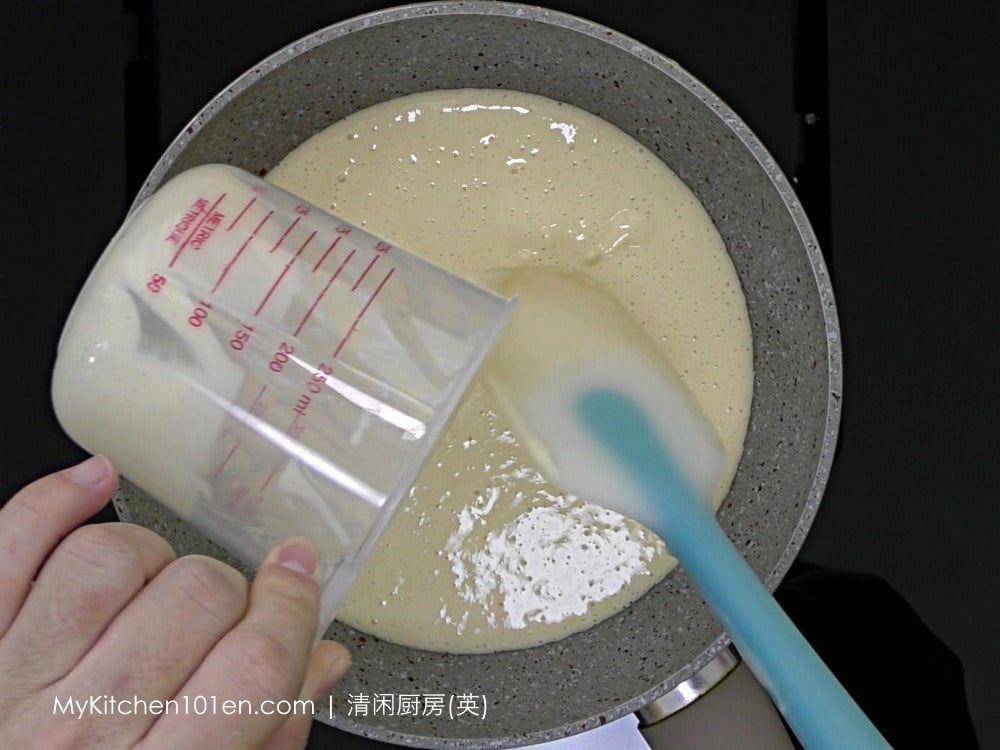 7 Cover and cook over medium-low heat. Cook for about 3-5 minutes until surface of the pancake is completely cooked.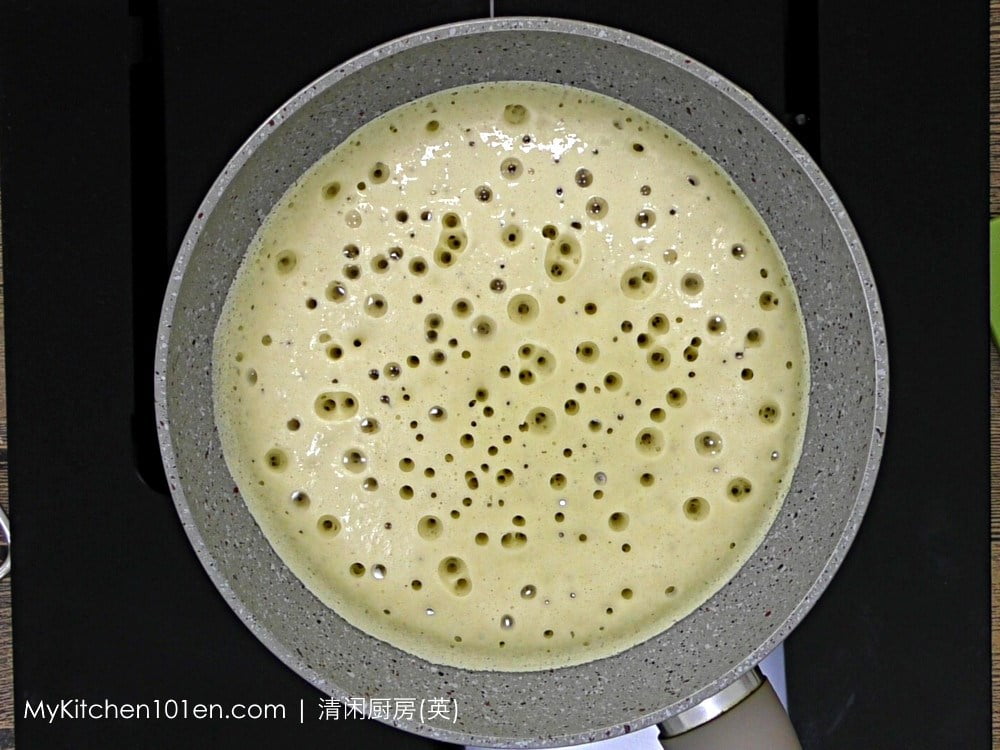 8 Spread with a dollop of butter.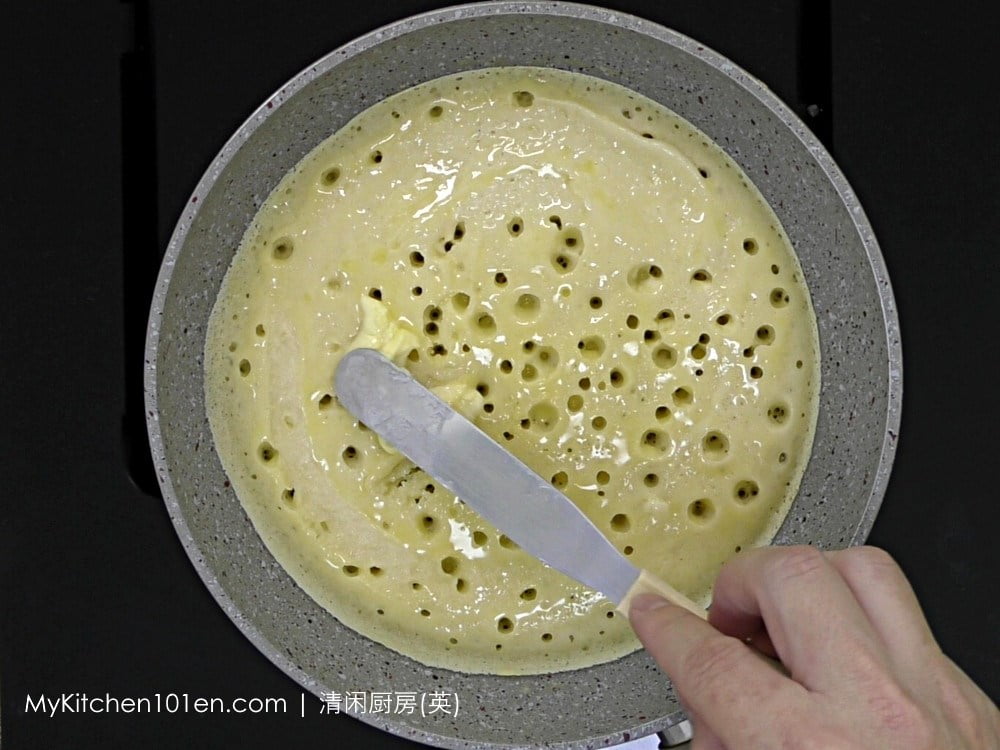 9 Sprinkle evenly with ground peanut filling.
10 Fold the pancake in half and cut into smaller pieces while warm.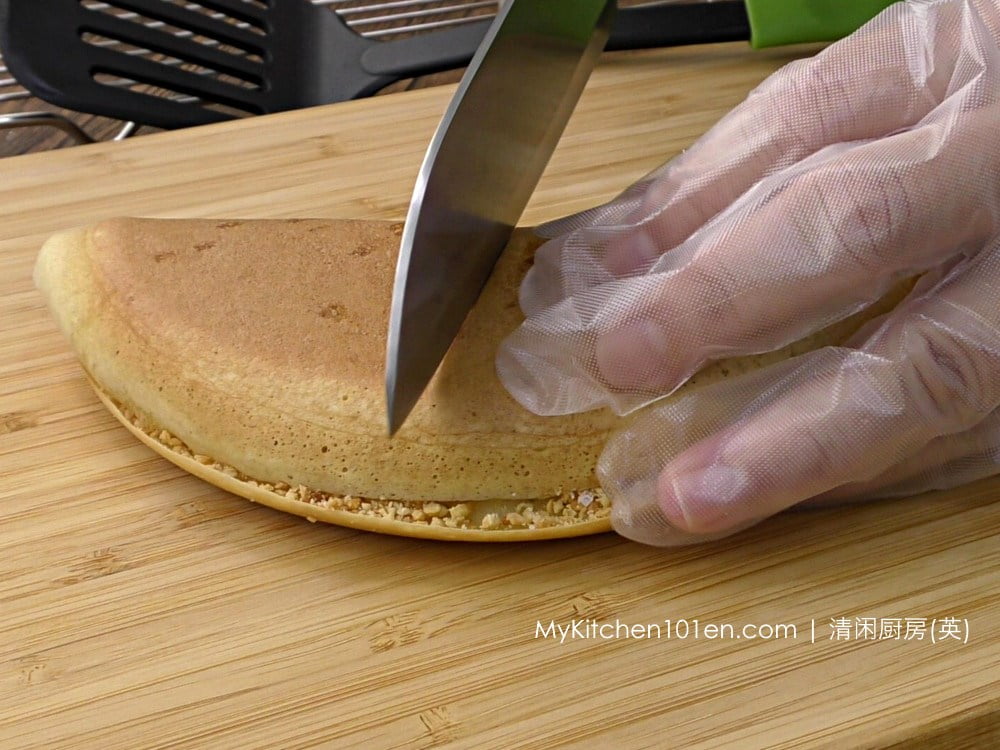 11 Serve warm and enjoy.