---
Fried Chinese breadstick also known as Chinese cruller, Youtiao, Cakoi etc. is a lightly salted long strip of dough, deep fried to golden brown. Youtiao is extremely versatile, normally eaten at breakfast accompanied by soy milk, coffee, rice porridge and congee, or used to dip in various soups and sauces.
Tips:
Dough can be made ahead and keep refrigerated for 1-2 days.
Fried breadstick can be store in the fridge for 7 days, keep them in airtight container or Ziploc bag, and reheat in oven as needed.
Chinese Version: 油条食谱 (油炸鬼/油炸粿)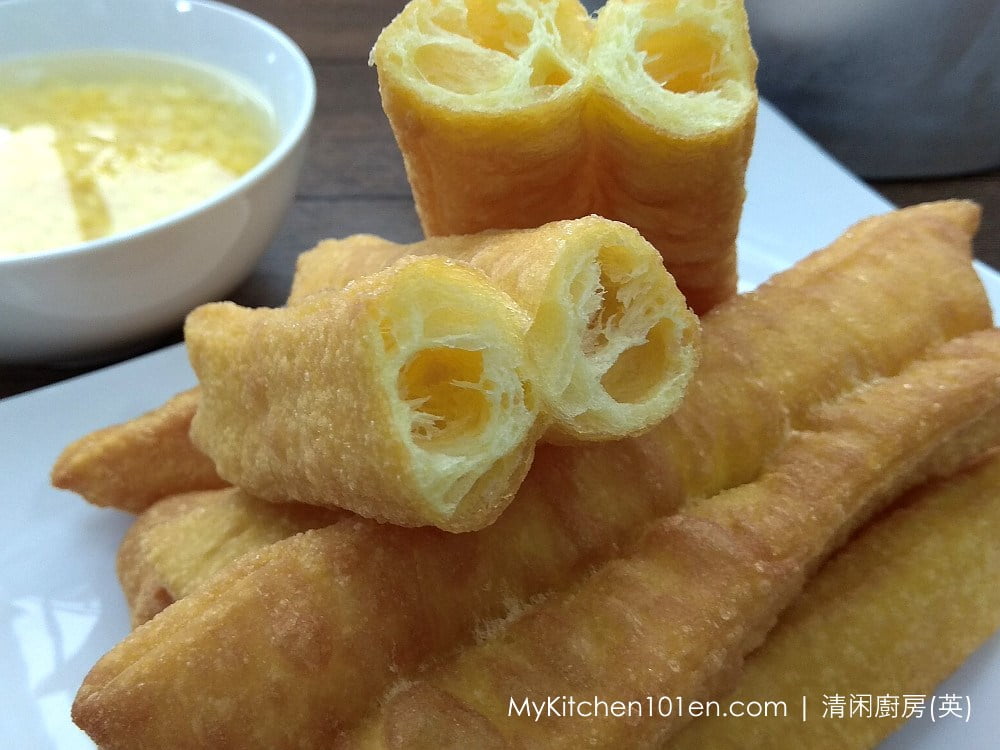 ---
Chinese Breadstick (Youtiao/Cakoi) Recipe | MyKitchen101en
Yield: 12 pieces
Ingredients:
200g all-purpose flour
10g double-acting baking powder
½ tsp salt
120ml water
½ tbsp oil
---
Instructions:
1 Mix together 200g all-purpose flour, 10g double-acting baking powder and ½ teaspoon salt.
2 Add in 120 ml water and ½ tablespoon oil, knead the dough for 4-5 minutes until it is smooth and shiny, then cover and set aside to rest for 2 hours.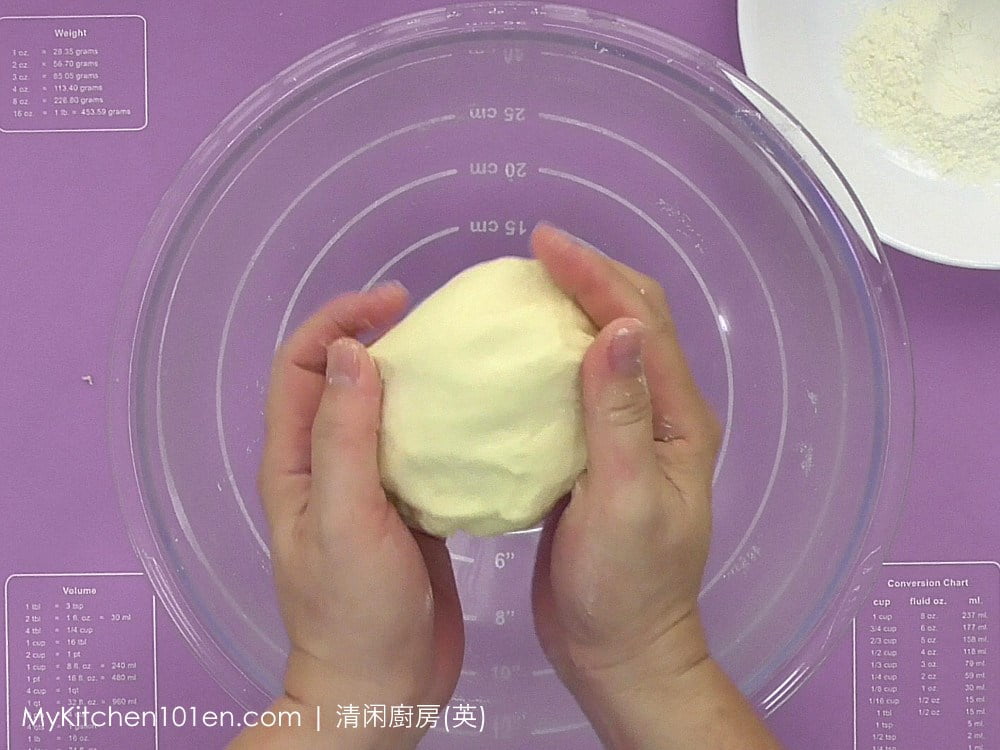 3 Lightly dust your work surface with flour, place the dough on the flat surface, and sprinkle some flour over. Roll out into thin flat dough about 3-4 mm thickness.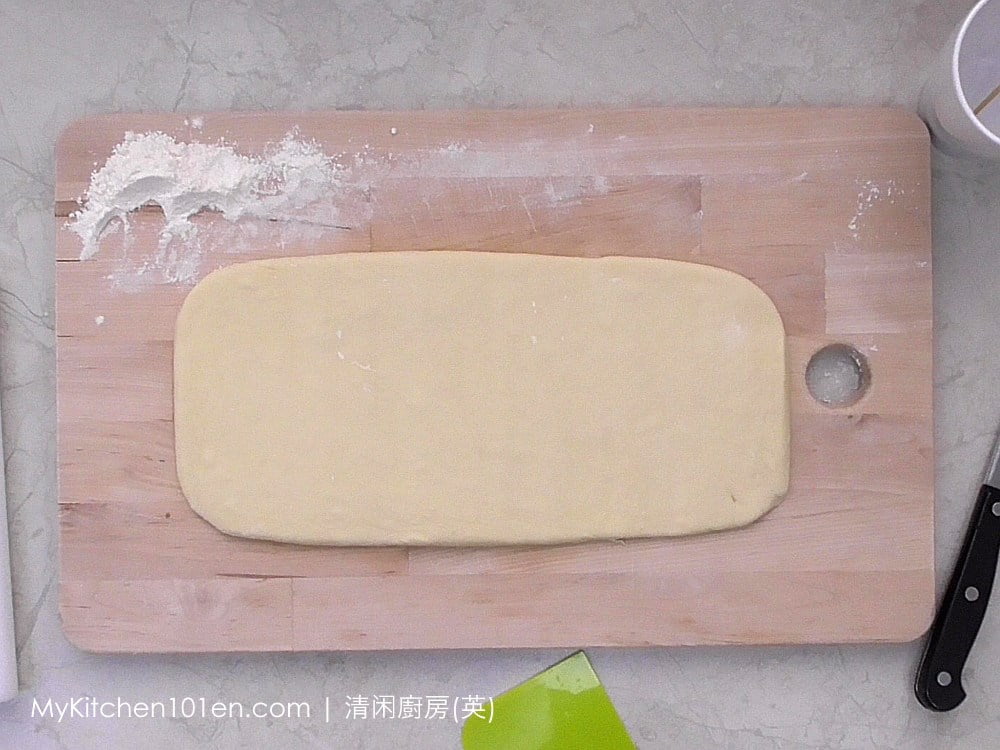 4 Cut the flat dough into strips, about 2.5cm (1 inch) wide and 15cm (6 inches) long.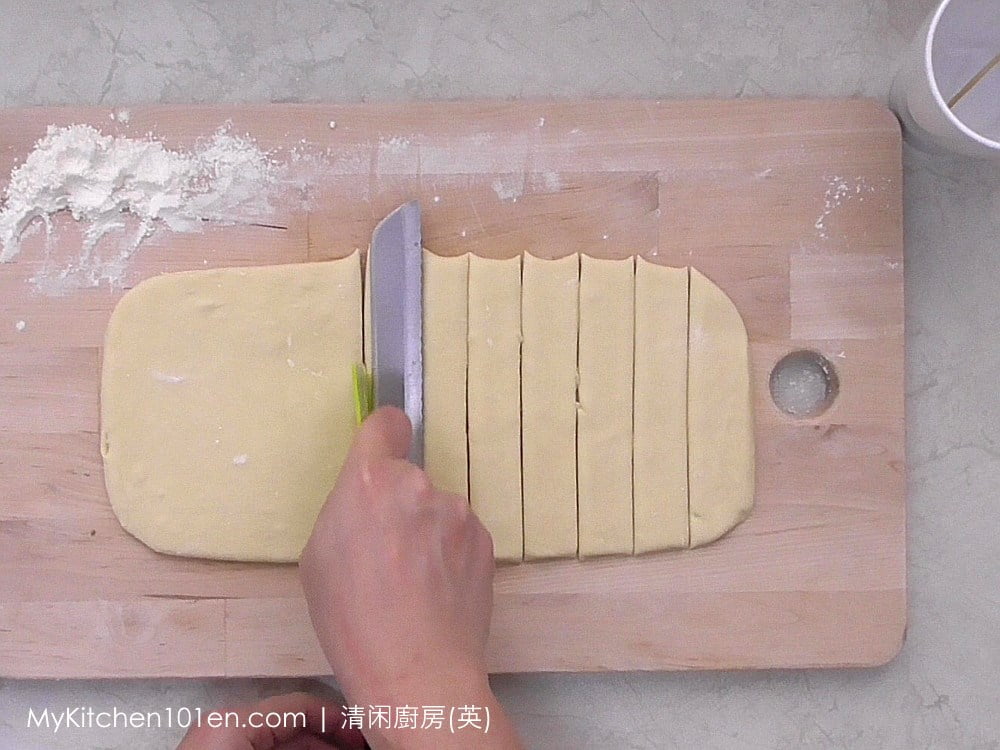 5 Dip a wooden/bamboo skewer in water, dab the wet skewer in the center of the dough strip. Place another strip of dough on top, and then gently press down into the center of the dough with the skewer. This allows both dough strips to stick together and remain fused during frying.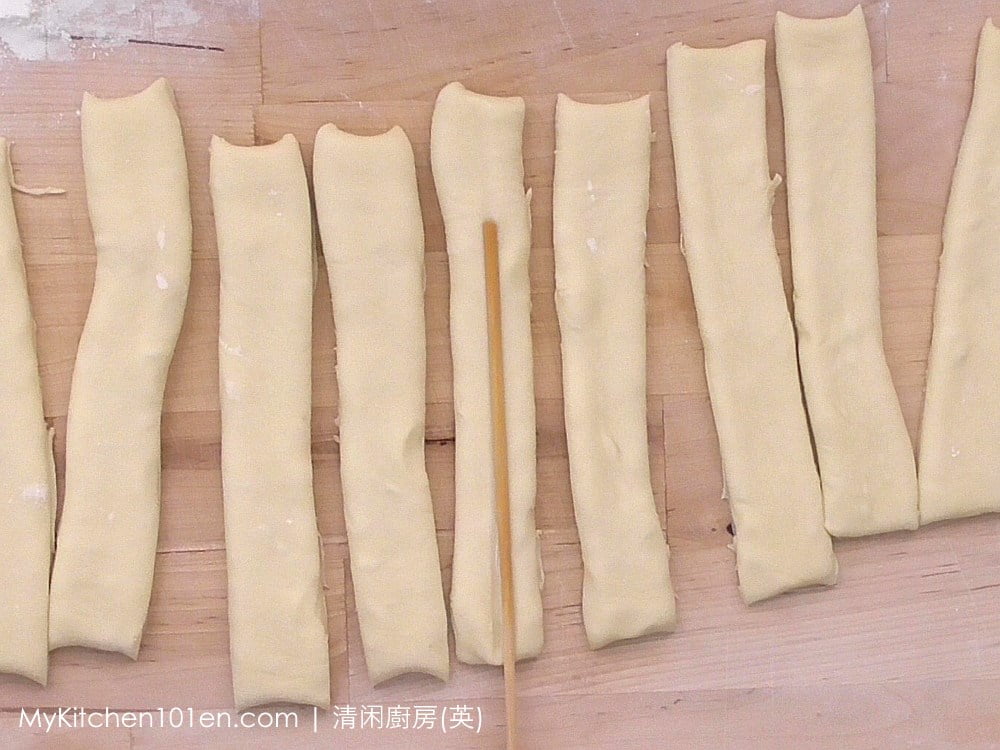 6 Deep fried at 180°C (390°F), flip constantly to ensure breadstick puffed up evenly.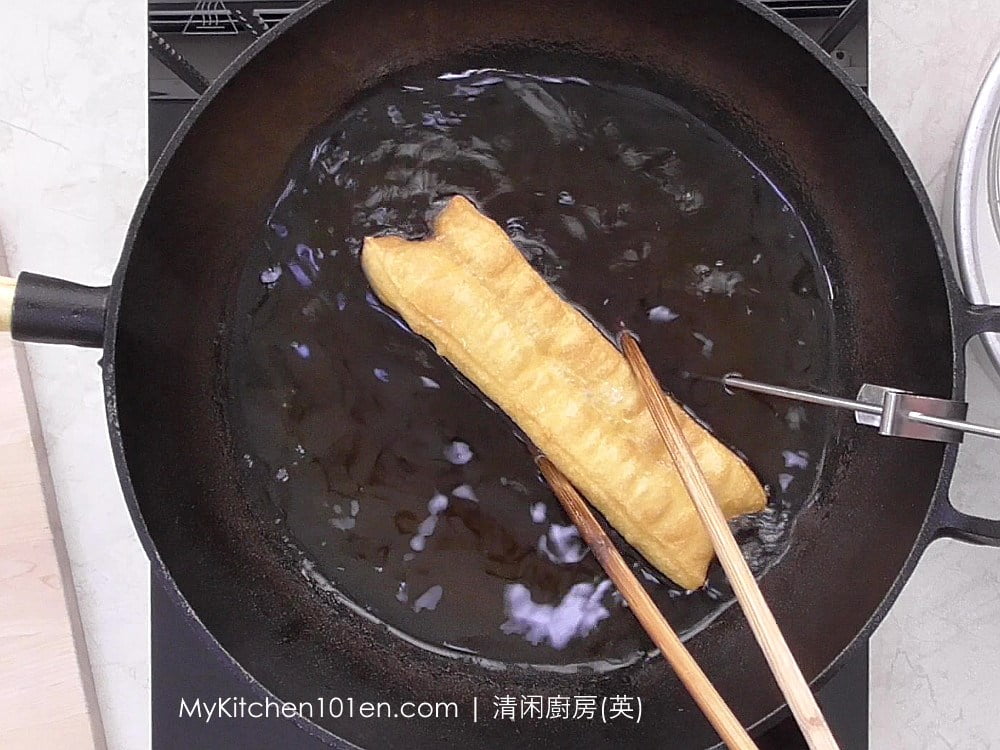 7 Deep fried until golden brown.