Horseshoe fritter or ox-tongue pastry is a traditional Chinese fried bread. It is normally found together with Youtiao (Chinese cruller). The pastry is oval in shape that resembles an ox tongue or a horseshoe/horse ear shape.
Horseshoe fritter dough is slightly sweetened. The center is brush with sweet paste made with sugar and flour, then sprinkle with generous amount of sesame seeds. The pastry texture is chewy with slightly crunchy crust.
Chinese Version: 马脚食谱 (马耳, 牛脷酥)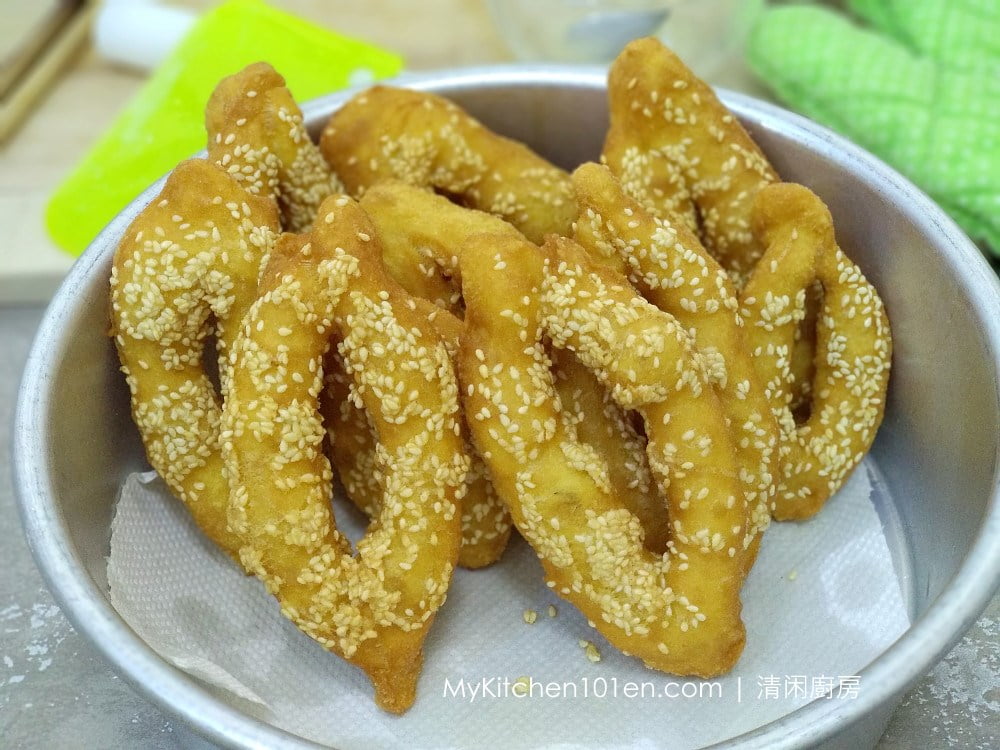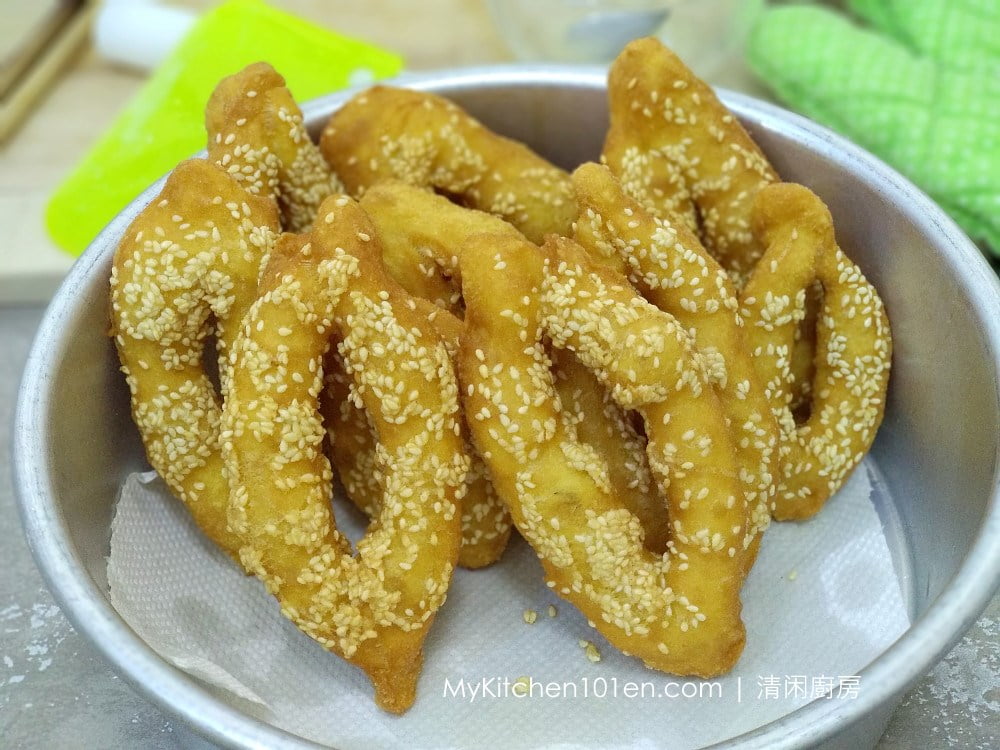 Traditional Horseshoe Fritters (Ox-tongue Pastry) Recipe | MyKitchen101en
Ingredients:
200g all-purpose flour
10g double-acting baking powder
¼ tsp salt
2 tsp sugar
120ml water
½ Tbsp. oil
15g white sesame seeds
Sweet filling paste:
2 tsp all-purpose flour
3 tsp fine granulated sugar
2 tsp hot water
(flour:sugar:hot water ratio is 2:3:2)
Instructions:
1 Mix together 200g all-purpose flour, 10g double-acting baking powder, ¼ teaspoon salt and 2 teaspoon sugar.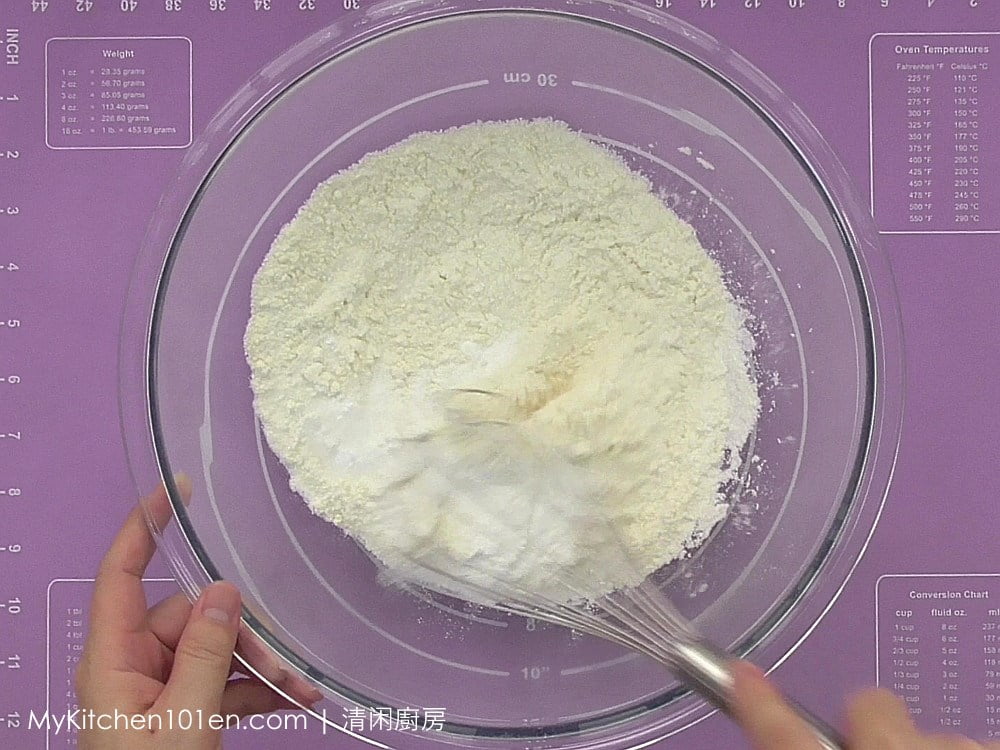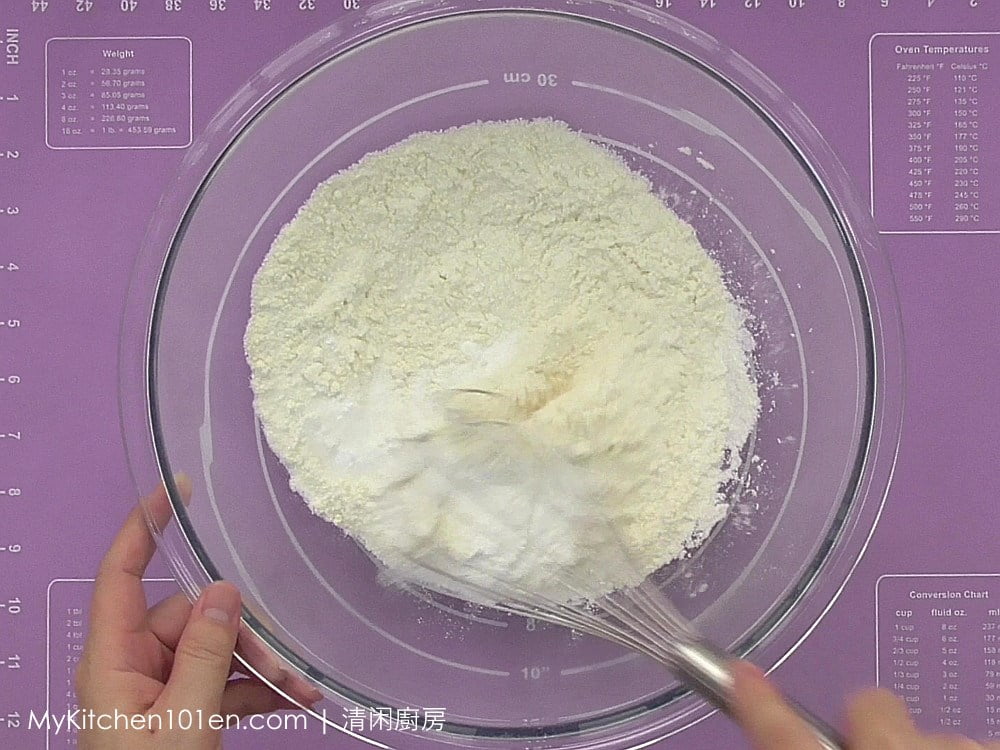 2 Add in 120 ml water and ½ tablespoon oil, knead the dough for 4-5 minutes until it is smooth and shiny, then cover and set aside to rest for 2 hours.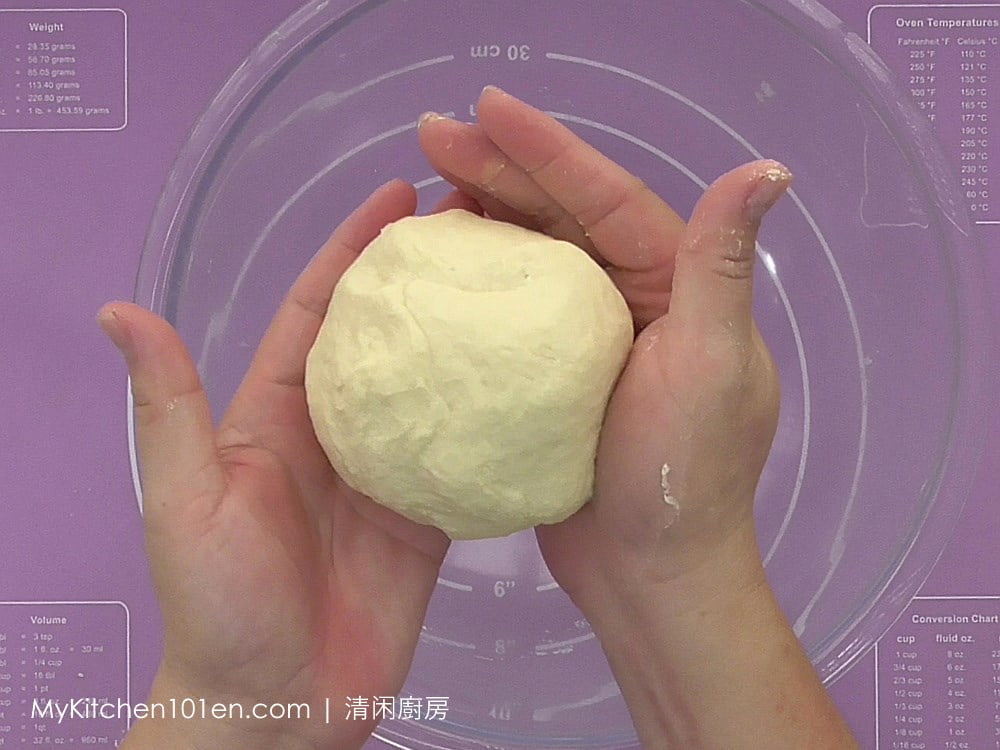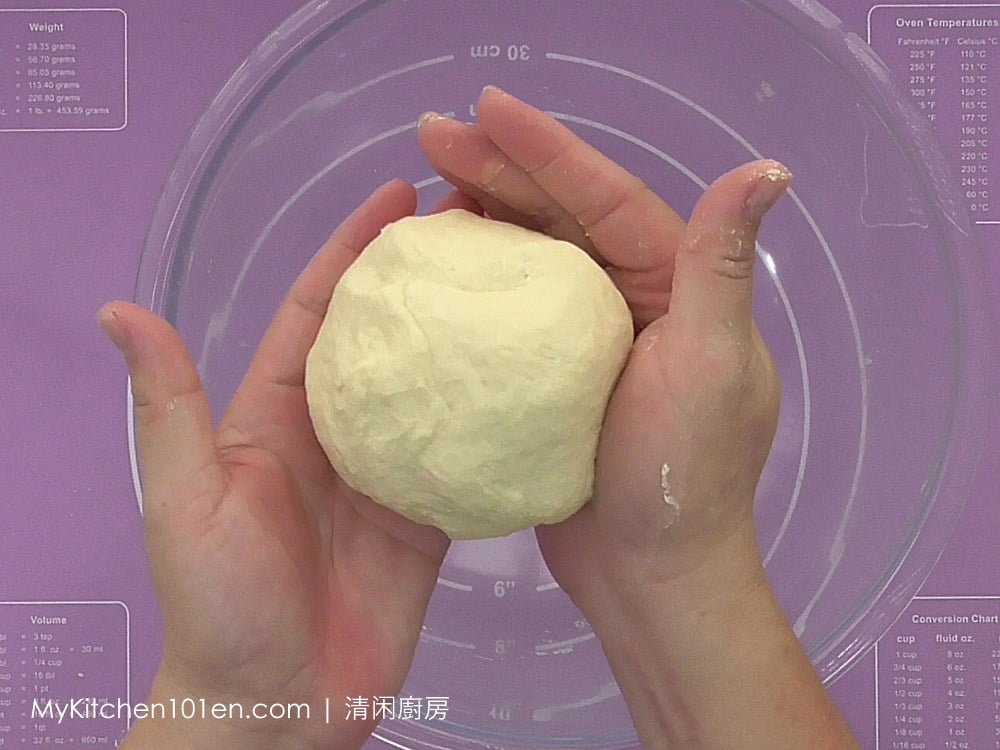 3 Mix all ingredients for sweet filling until it forms a thick paste.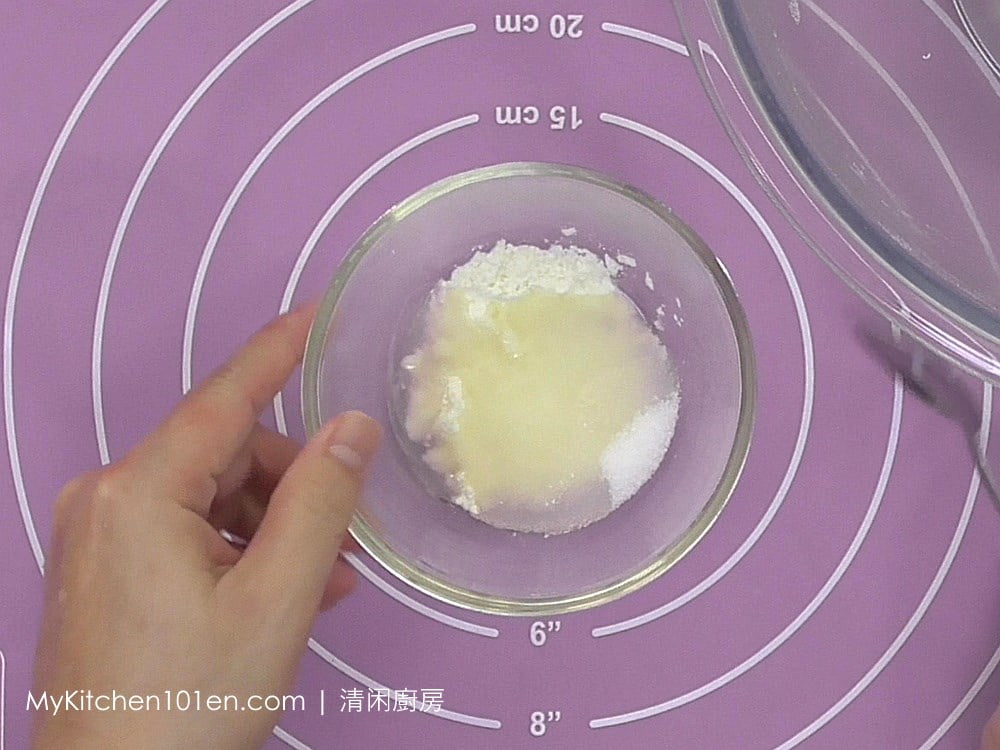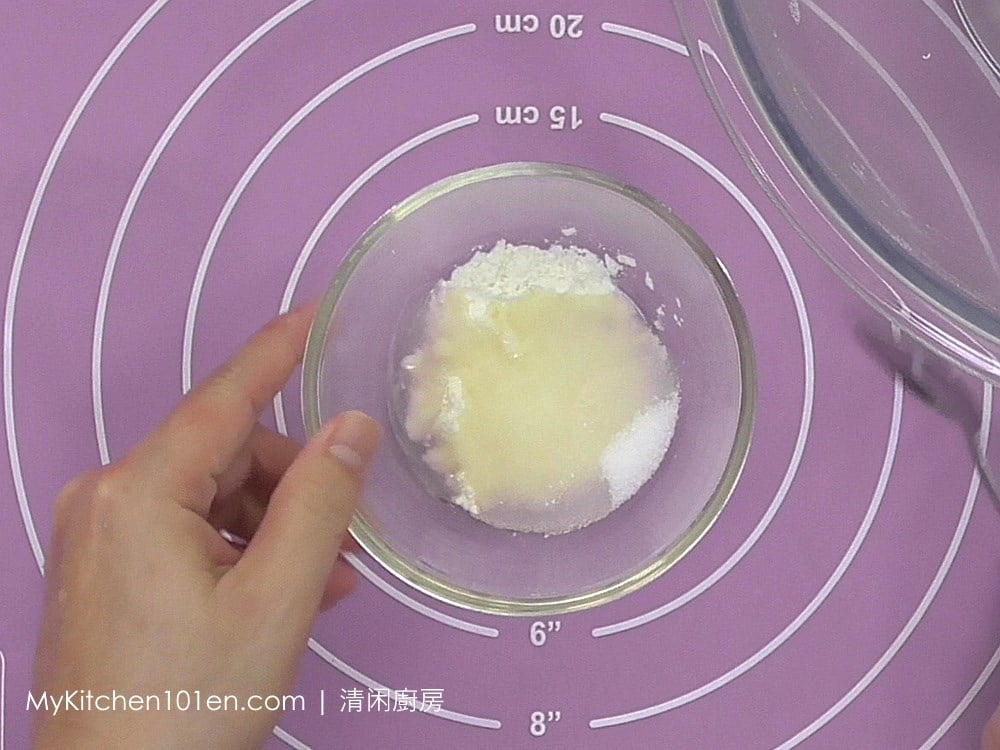 4 After 2 hours, lightly dust your work surface with flour, place the dough on the flat surface, and sprinkle some flour over. Roll out into thin flat dough with 3-4 mm thickness.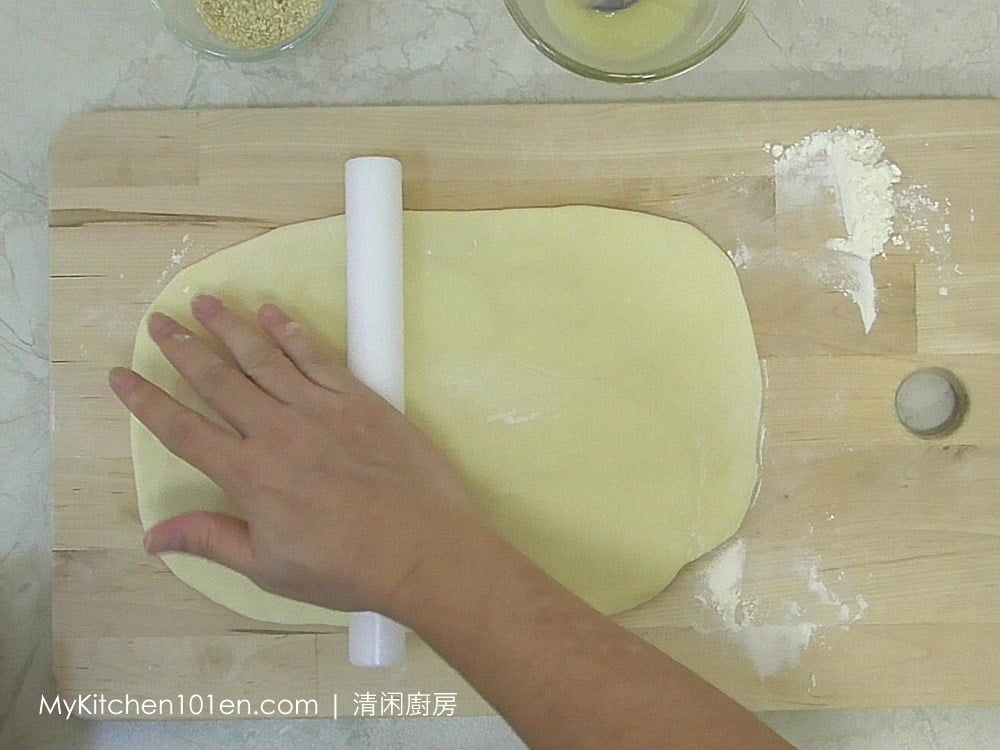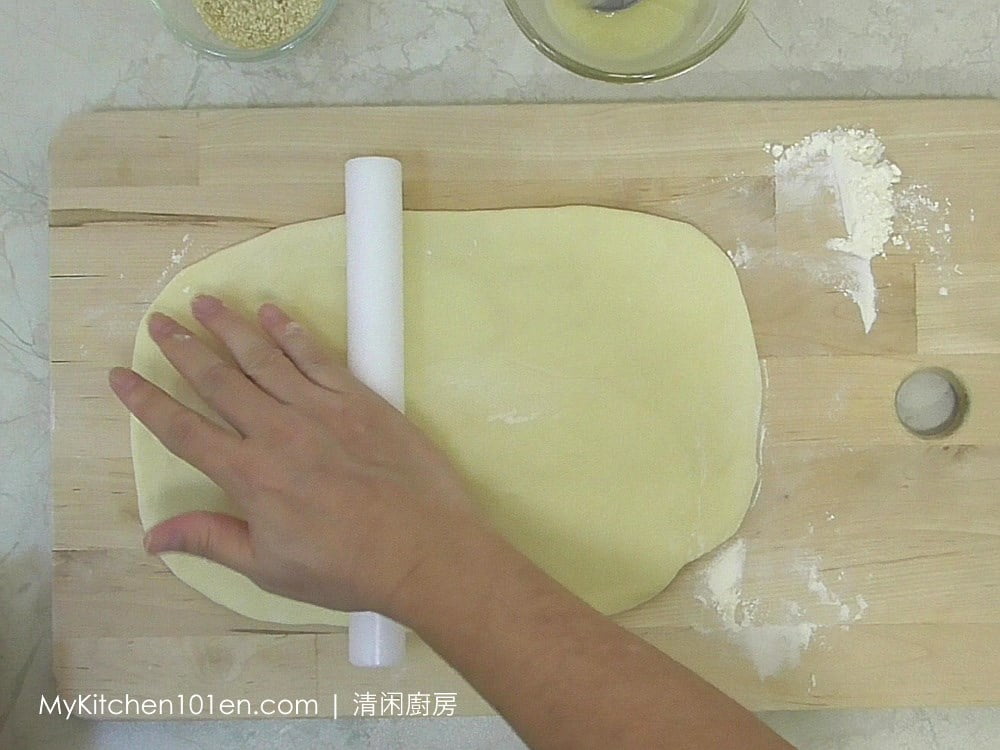 5 Brush the flat dough with sweet filling paste, sprinkle evenly with white sesame seeds.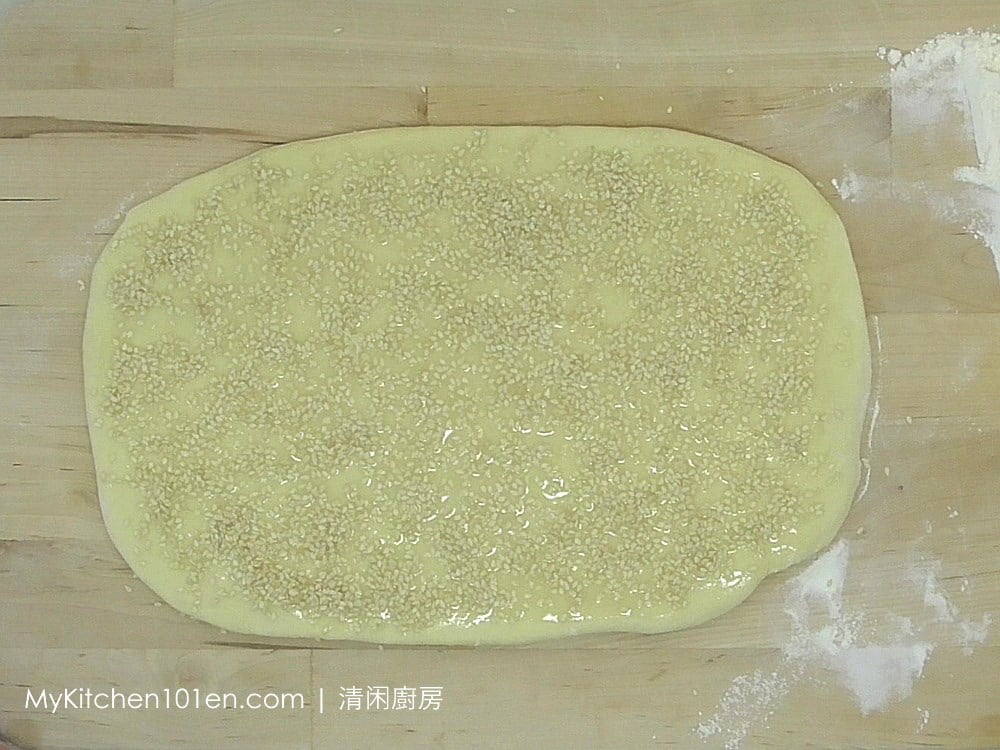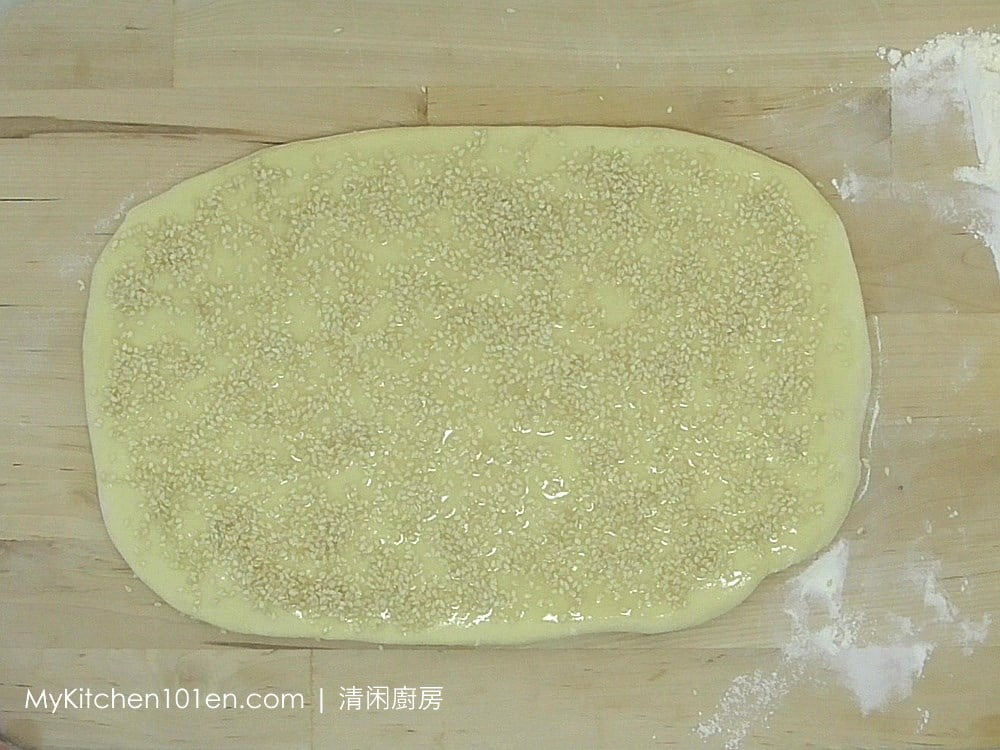 6 Fold the dough into half.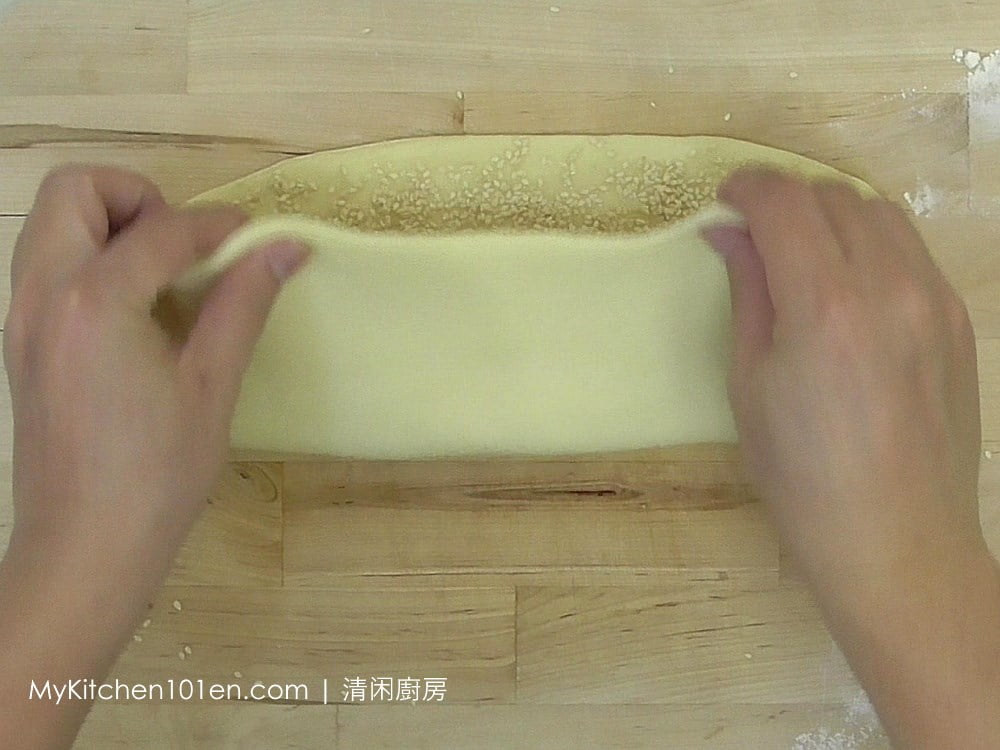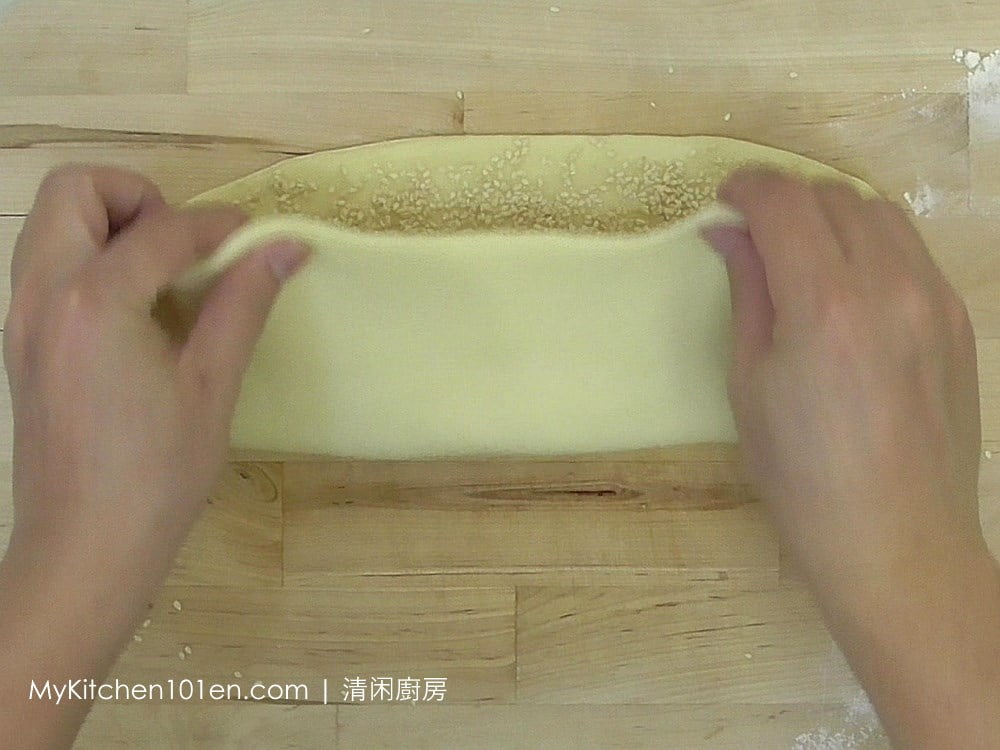 7 Cut into strips, about 2.5cm (1 inch) wide.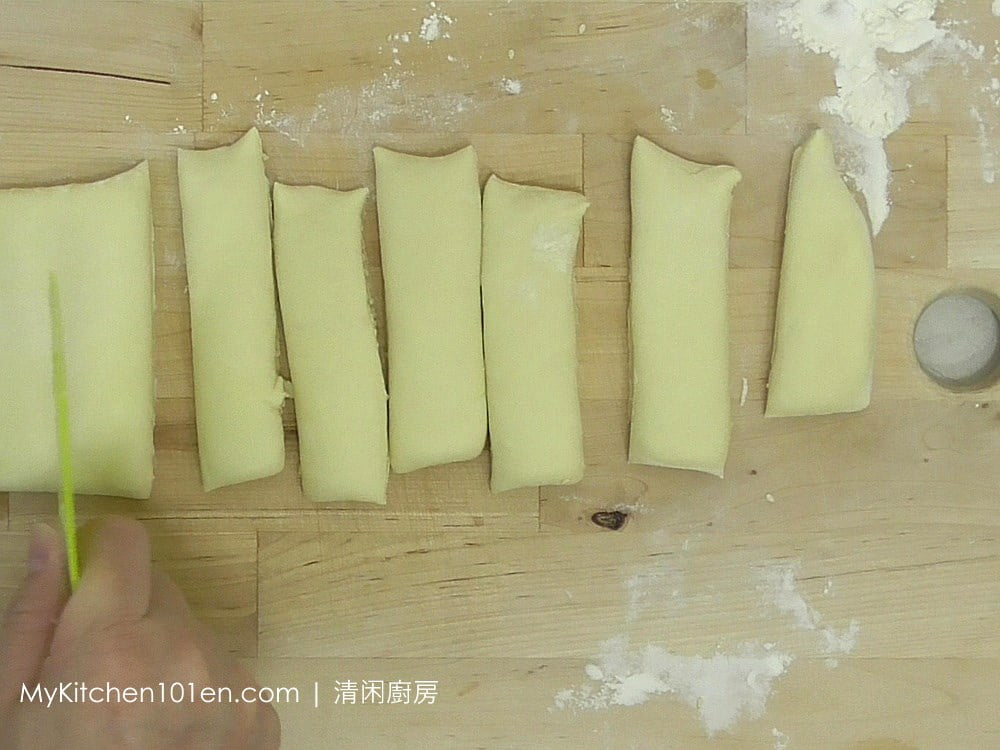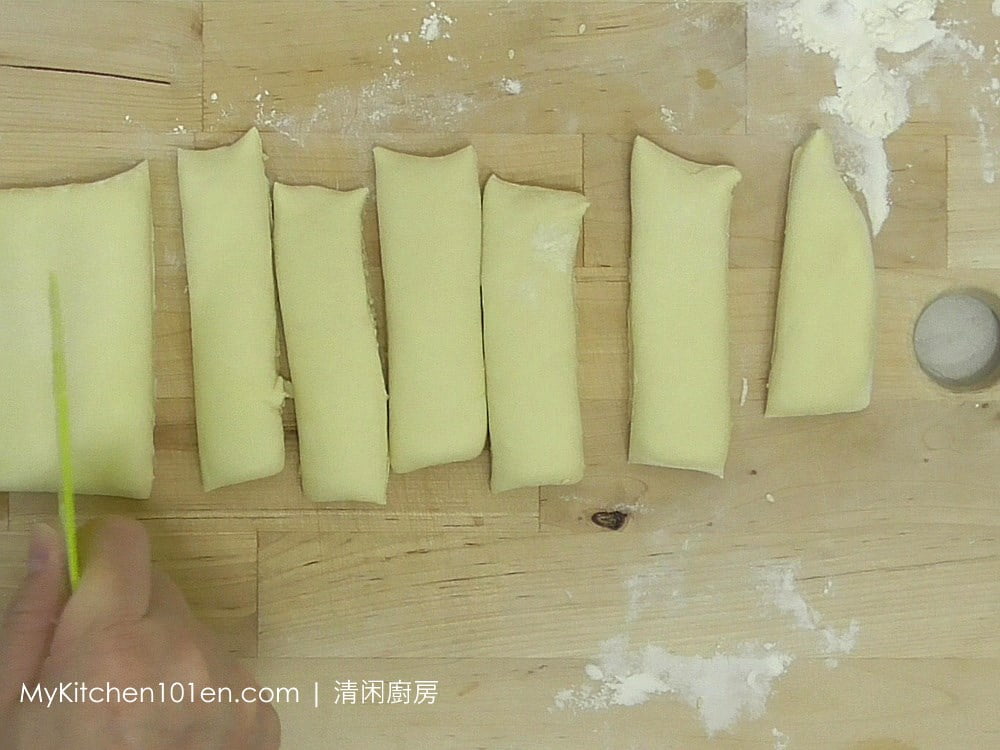 8 Turn the dough strips inside out (with sesame surface facing out).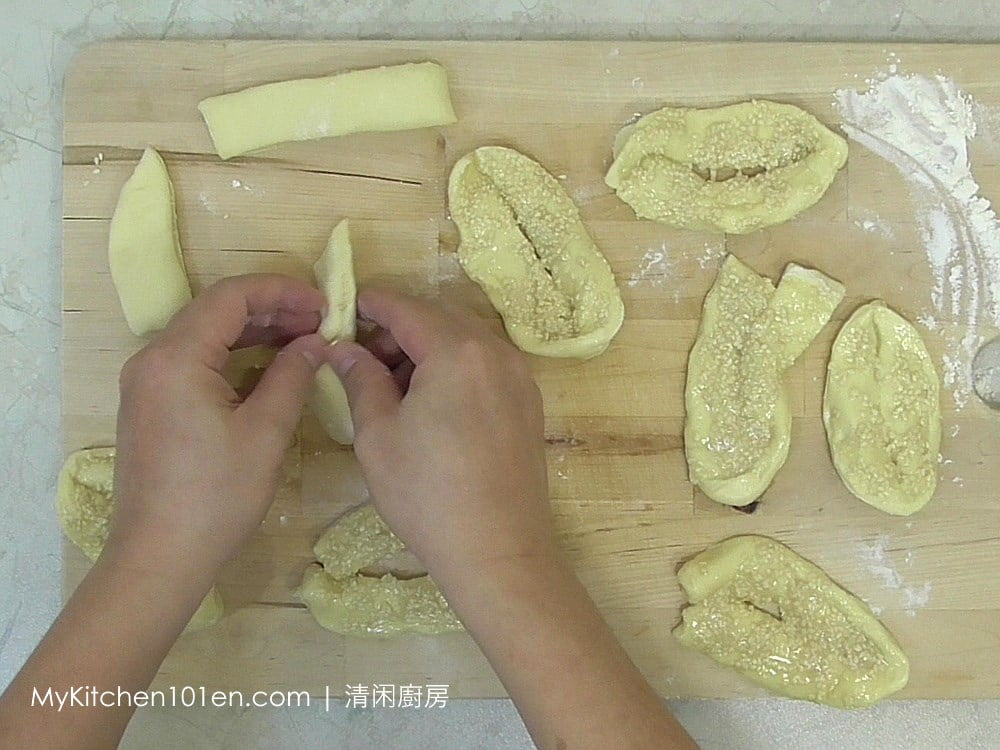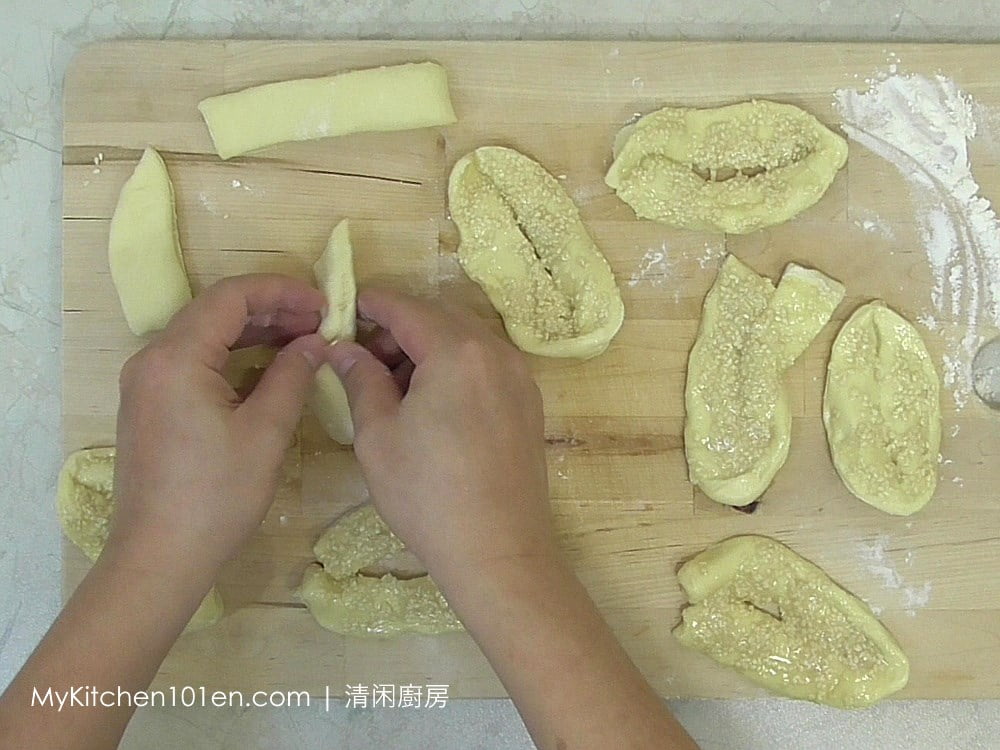 9 Press both ends slightly before frying.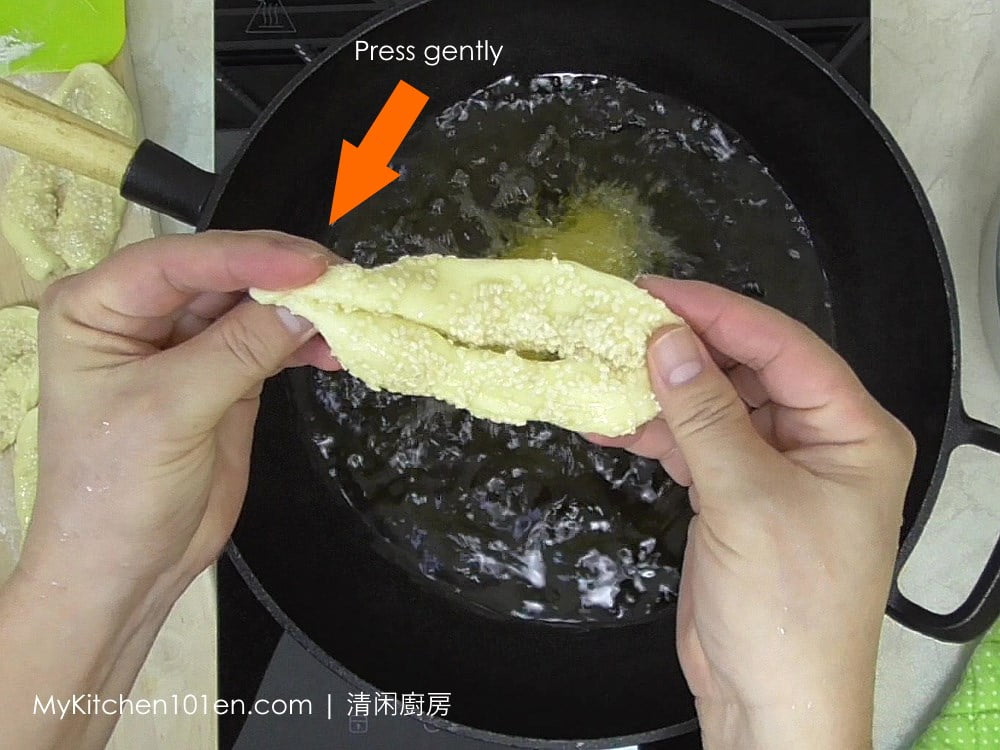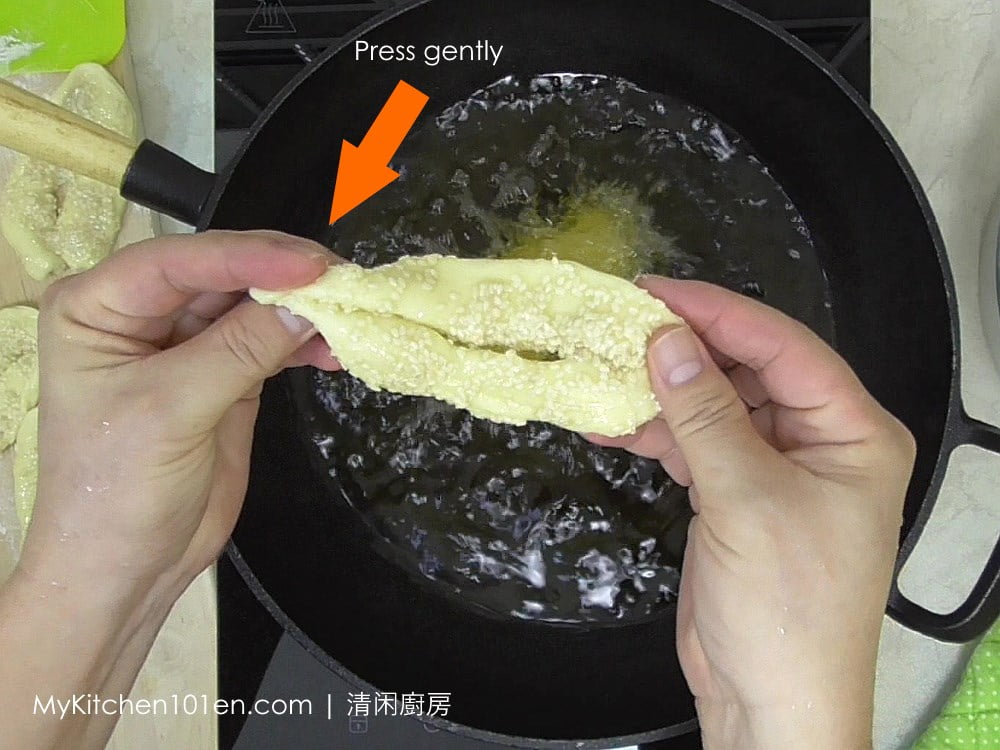 10 Deep-fry at 180°C (390°F) until golden brown.