Creamy peanut soup (花生糊) is a popular Cantonese dessert. This is a type of custard dessert call "Tong Shui" in Cantonese which means sweet soup. Peanut is roasted and ground into paste, which is then cooked with sugar syrup. The soup texture is creamy and smooth with amazingly rich roasted peanut flavor.
Tips: Peanut paste can be prepared in advance and keep refrigerated for future use.
Chinese Version: 花生糊 – 香滑浓郁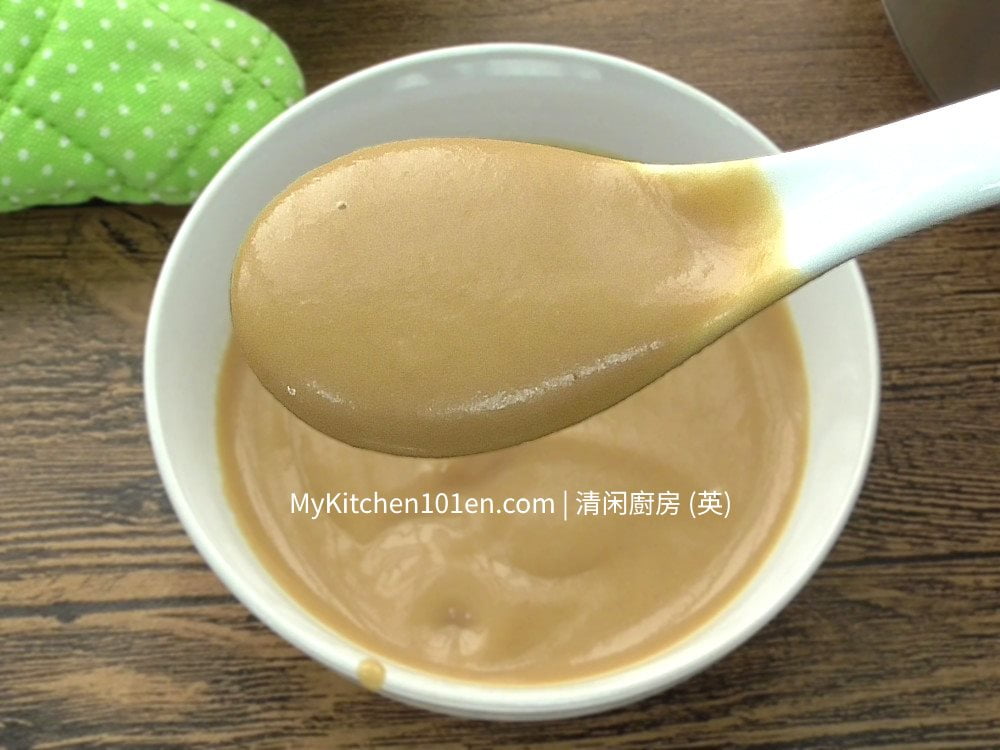 Creamy Cantonese Peanut Sweet Soup | MyKitchen101en
Ingredients:
200 g skinned raw peanuts
500 ml water
½ tbsp glutinous rice flour
60 g granulated sugar
½ tbsp oil
15 g butter
½ tsp salt
Instructions:
1 Preheat oven to 180°C (360°F), spread raw peanuts on baking tray, roast in preheated oven until golden brown, about 20 minutes. You may use frying pan/skillet to roast peanuts.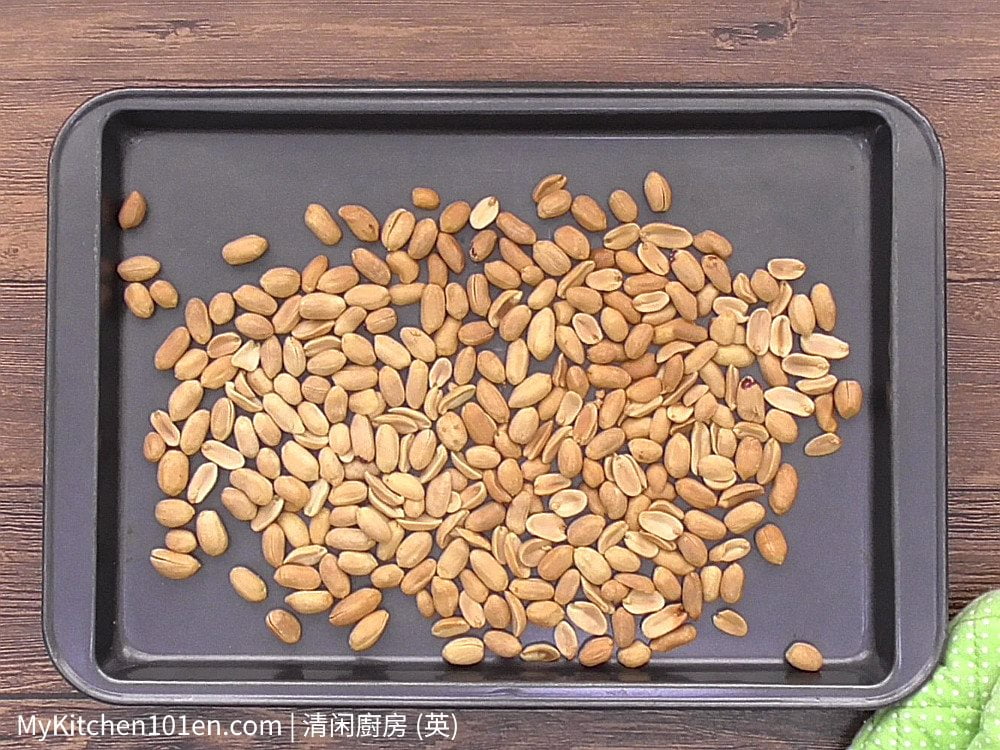 2 Set aside to cool, process peanuts until fine in a blender. Add in ½ tbsp cooking oil, 15 g butter and ¼ tsp salt, process on high speed until completely smooth, pause to scrape down the sides.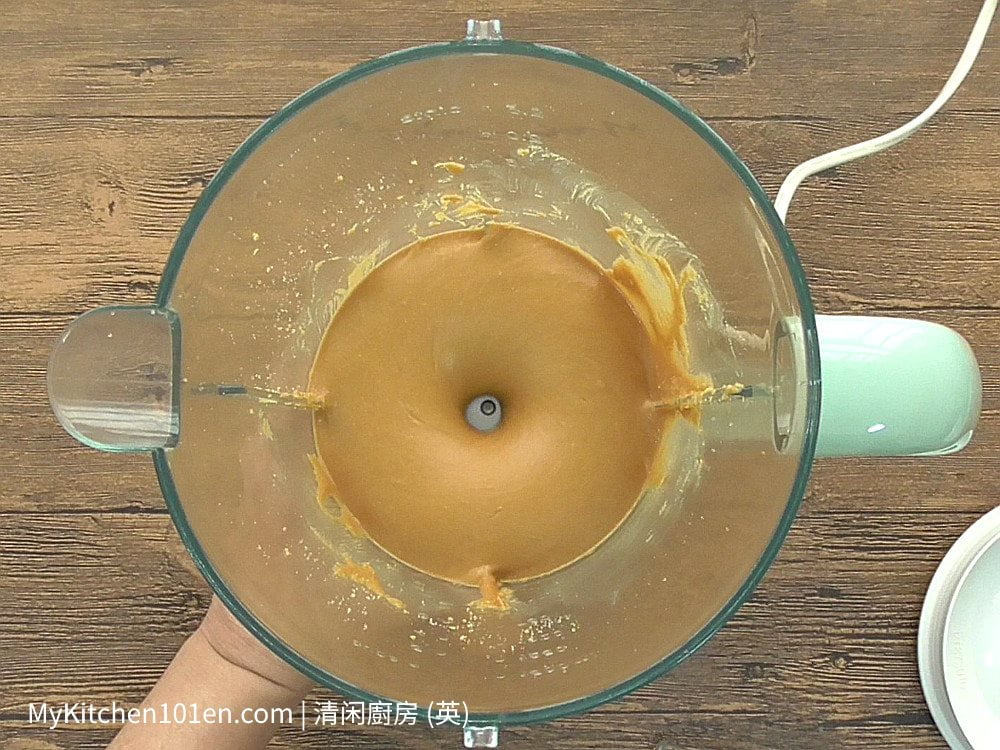 3 Mix glutinous rice flour with some water, set aside.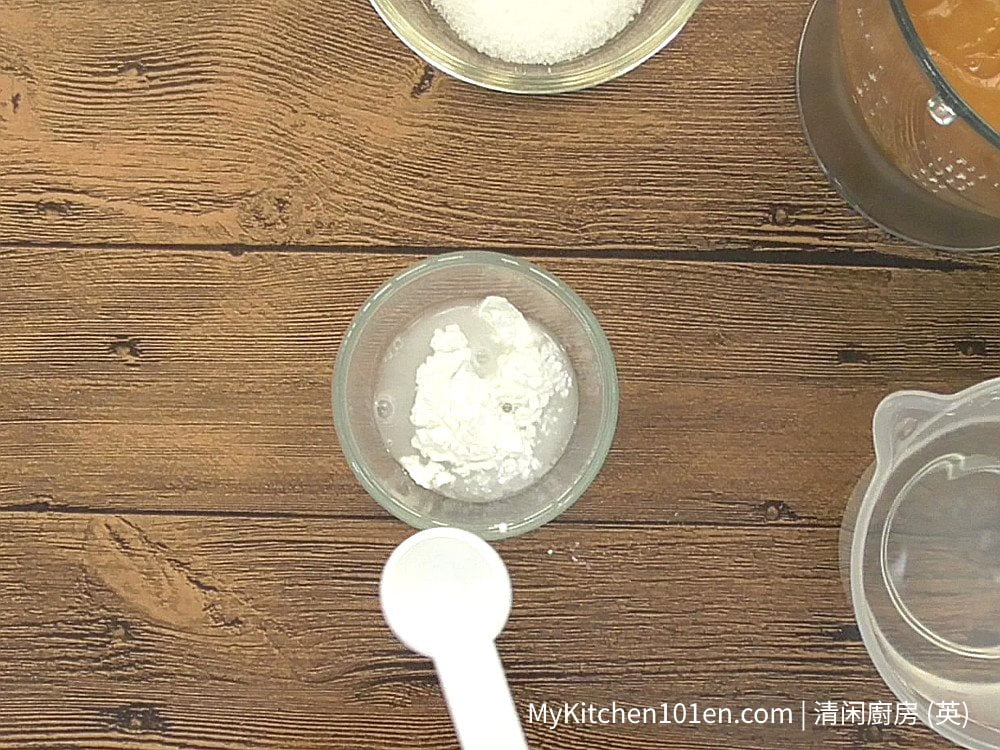 4 Bring 500 ml water to boil, add in 60 g granulated sugar, stir until dissolved.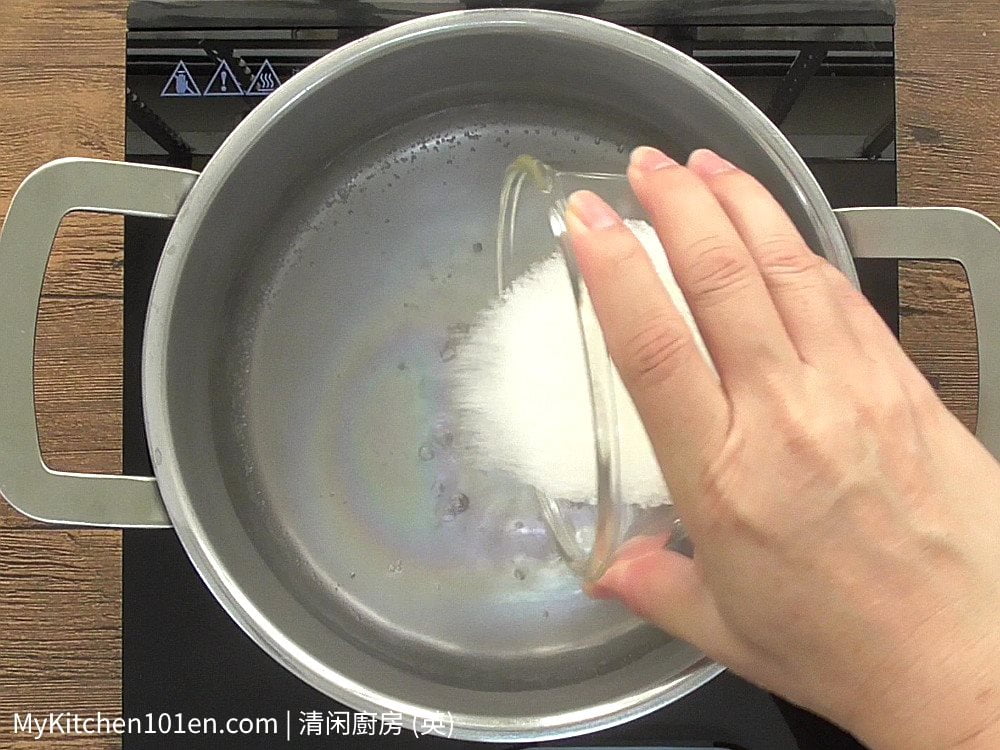 5 Add in peanut sauce, bring to boil and turn to low heat, stir constantly. Cook for about 5 minutes, add in slaked glutinous rice flour.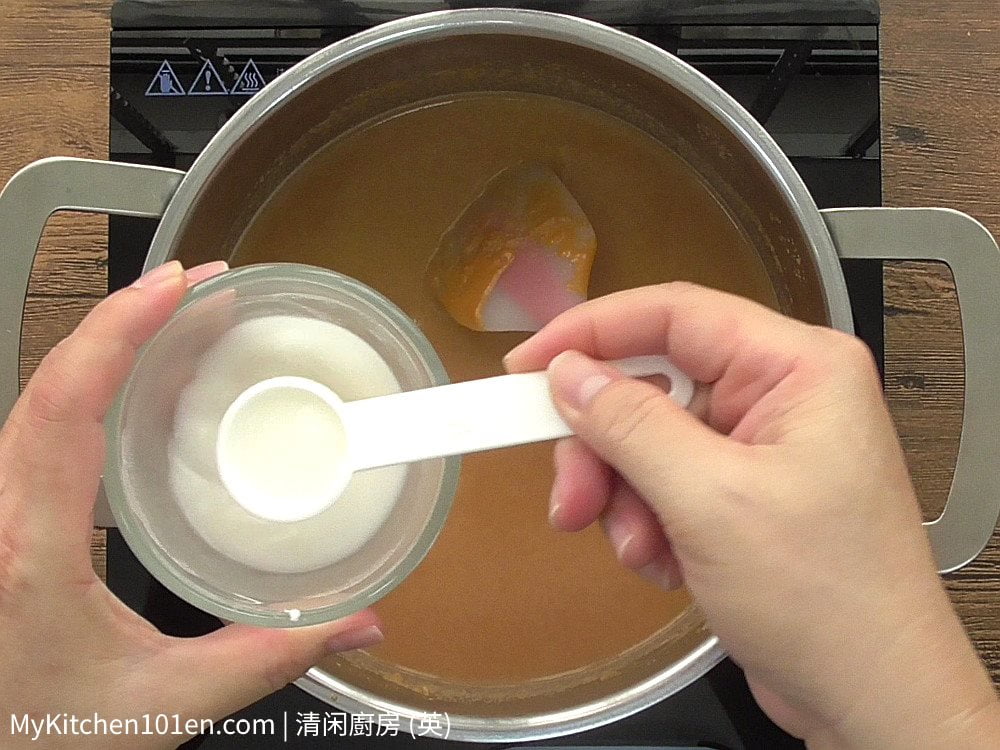 6 Serve warm and enjoy.