---
There is nothing quite like the combination of juicy roasted pork with crispy crackling. If you love pork, it's a dream come true. Learn how to get the perfect crispy crackling on oven-roasted pork, simple and easy.
Tips:
To crisp up the skin, make sure it is all bubbled up and turned deep golden-brown.
Roasting time may vary depending on individual oven.
Chinese Version: 脆皮烧肉做法-值得一试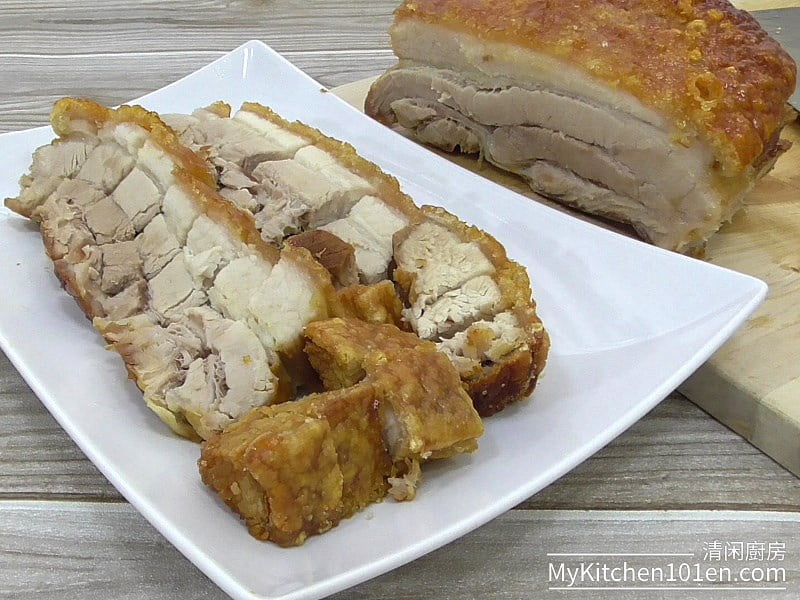 ---
Crispy Oven-Roasted Pork Recipe | MyKitchen101en
Ingredients:
1 pork belly with skin
1/2 tsp ground pepper
Salt to generously cover the skin of pork
1/4 cup vinegar
1/2 tsp five spice powder (optional)
Instructions:
1 Wash and clean pork thoroughly under running water.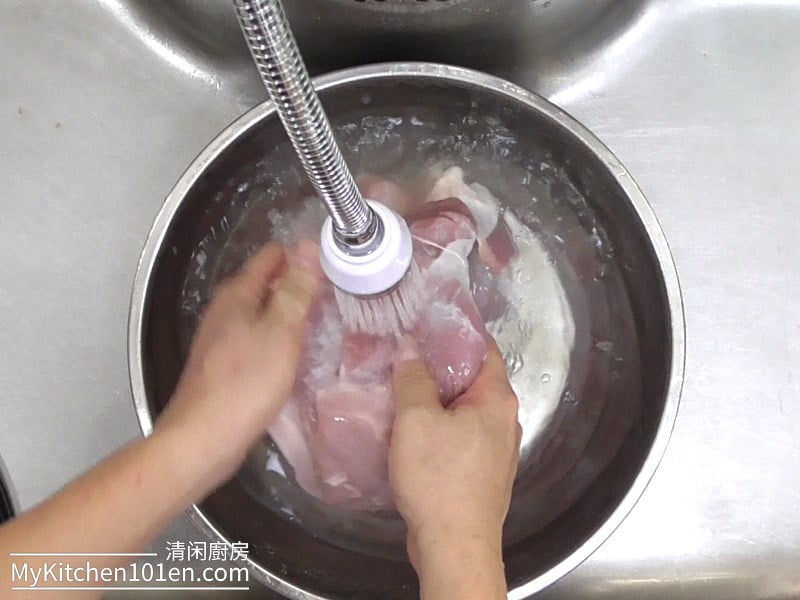 2 Immerse and gently cook in hot water, at a temperature slightly below boiling point for 30 minutes. This helps to get rid of pork offensive odor.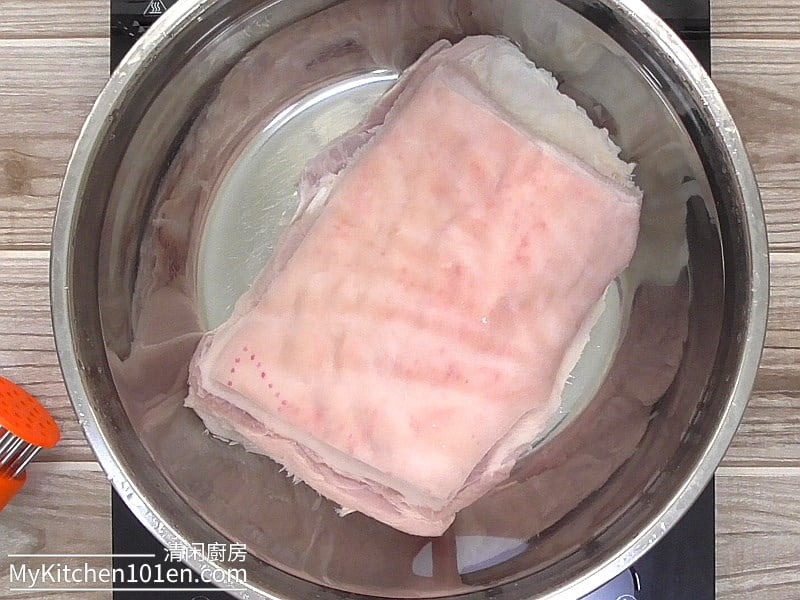 3 Use a knife to scrape and clean the skin.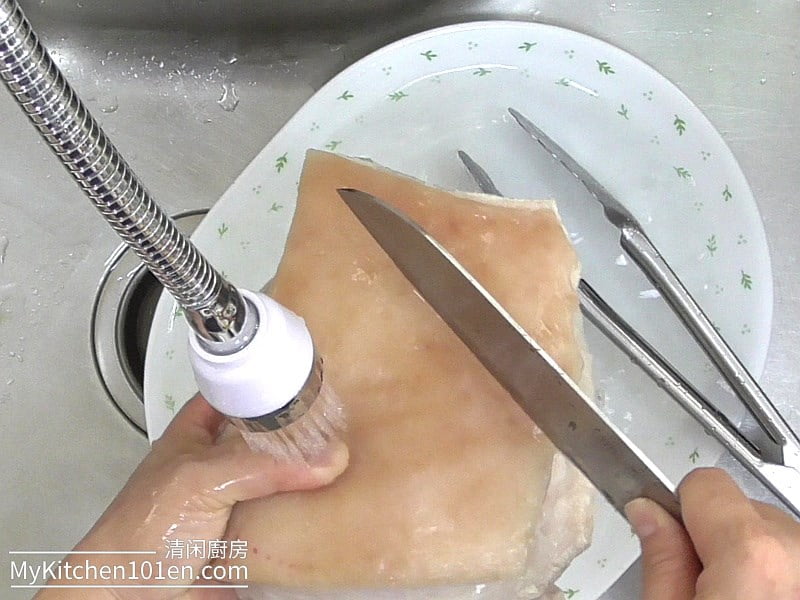 4 Pat dry and season the meat with ground pepper, except the skin.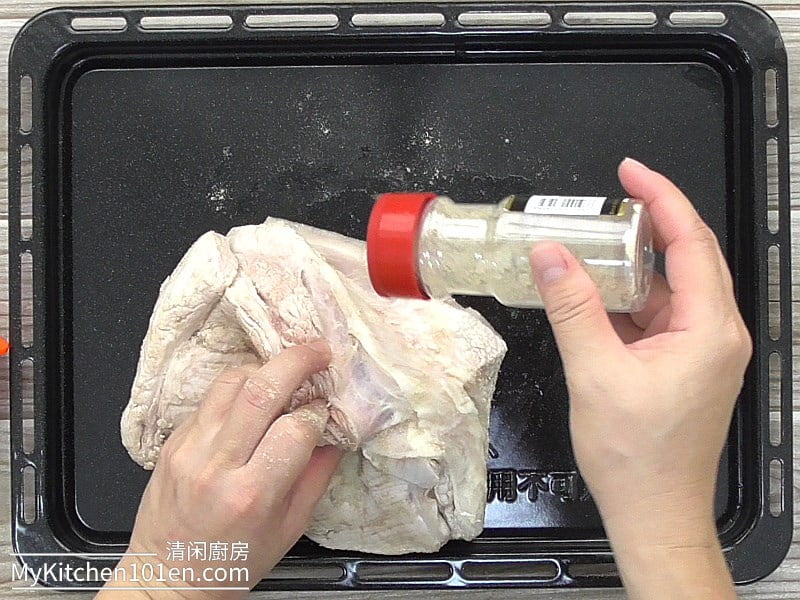 5 Pierce pork skin with meat tenderizer or fork, it helps the skin to crisp up.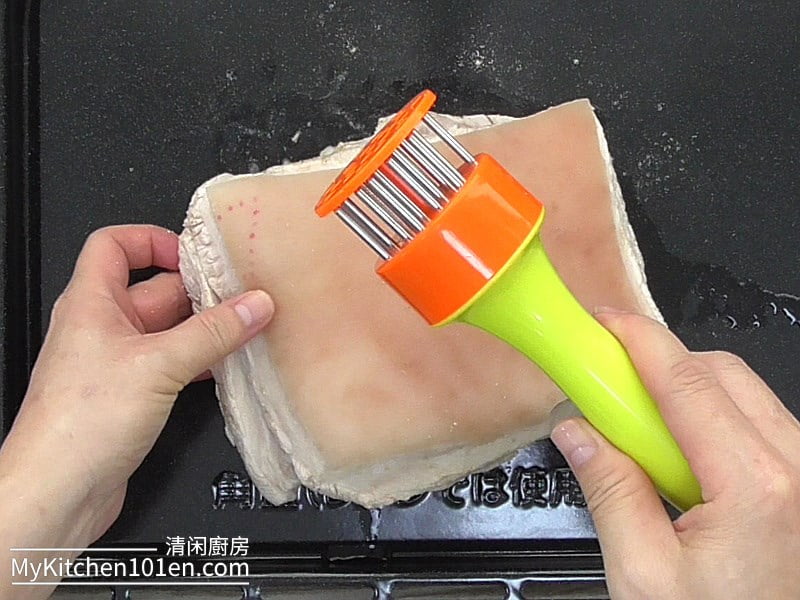 6 Brush the pork skin with vinegar.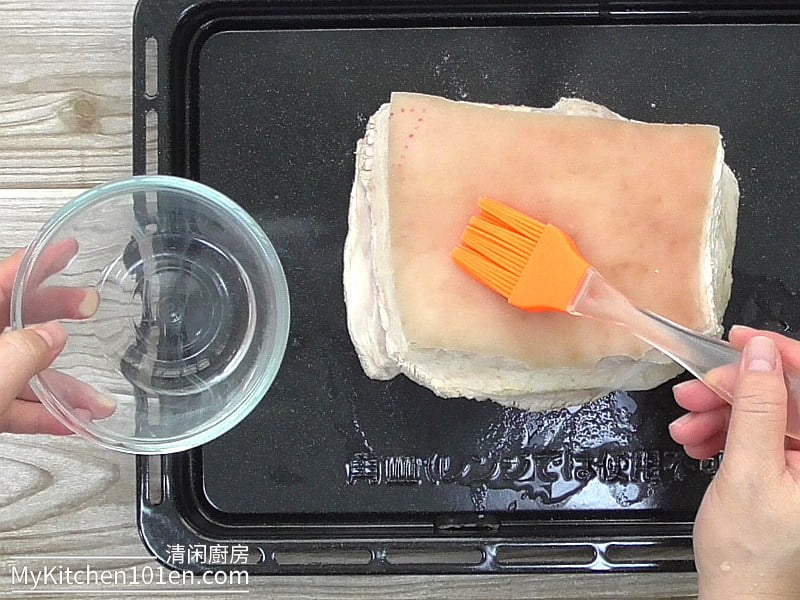 7 Wrap sides of the meat with aluminum foil with skin side up. Cover the skin side with generous amount of salt, bake in the preheated oven at 200°C (400°F) for 1 hour.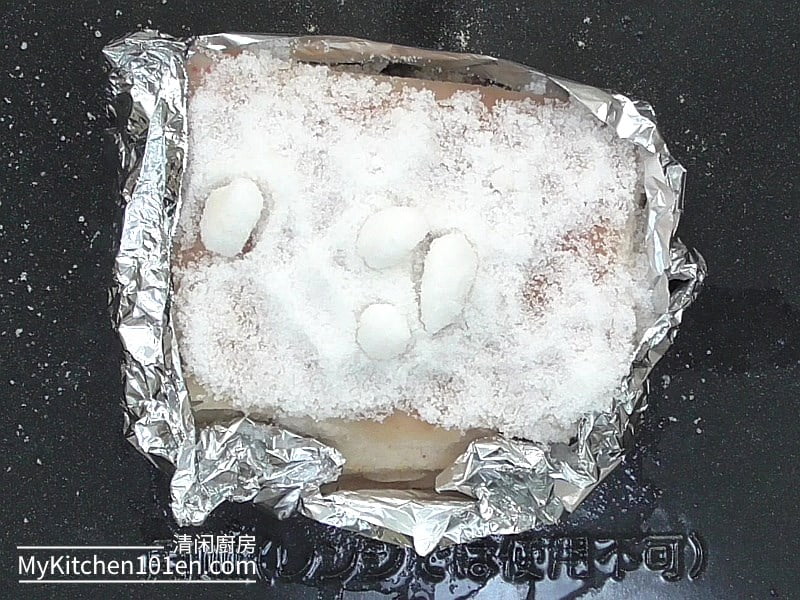 8 Remove aluminum foil and salt, then bake for another 40 minutes at 250°C/480°F to brown and turn the skin to crispy. Cooking time may vary depending on individual oven, adjust accordingly.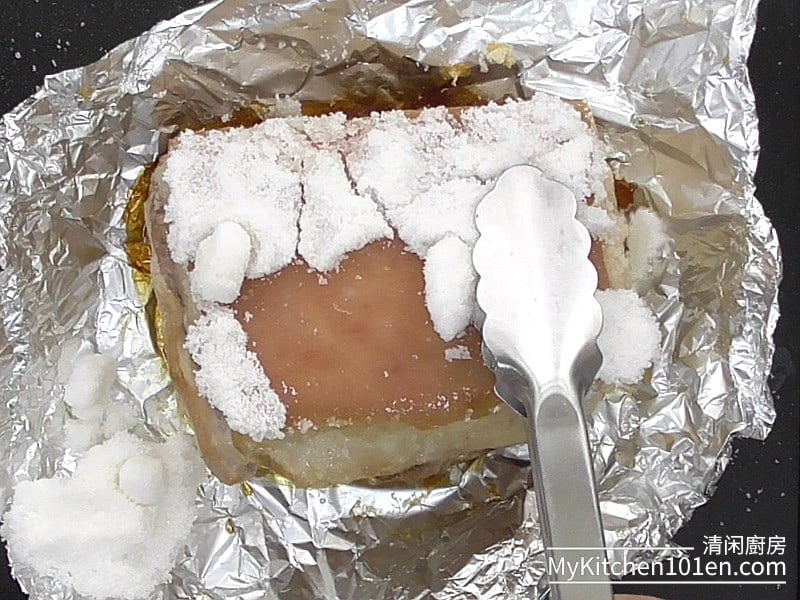 9 It is ready when the skin all bubbled up.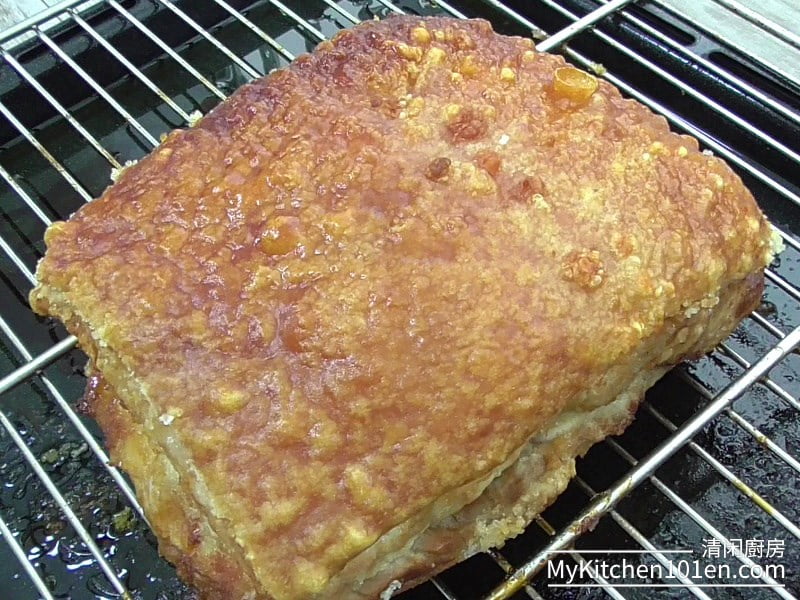 10 Place the pork crackling-side down, cut into strips and chunks.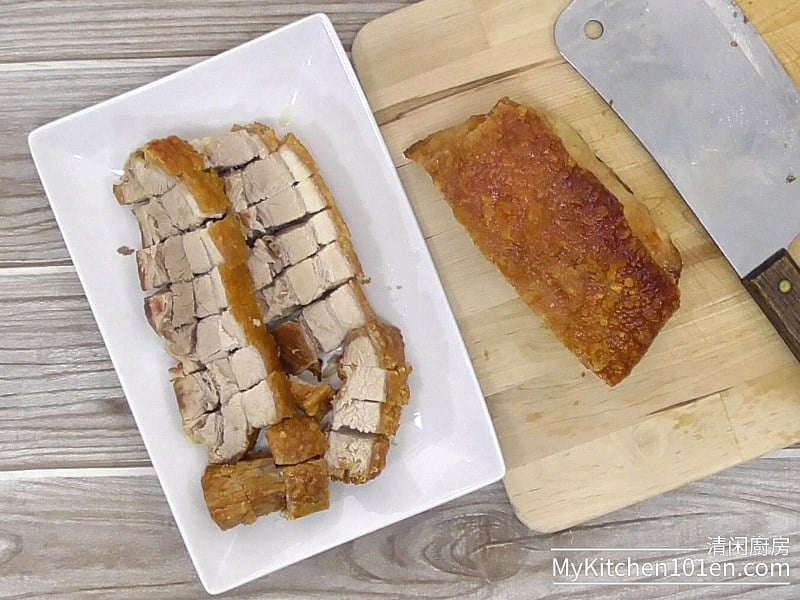 ---