Fried Shallot is a very common condiment. To get crispy and fragrant fried shallot without burns, you just need to follow a few simple steps.
CHINESE VERSION: 如何炸红葱头酥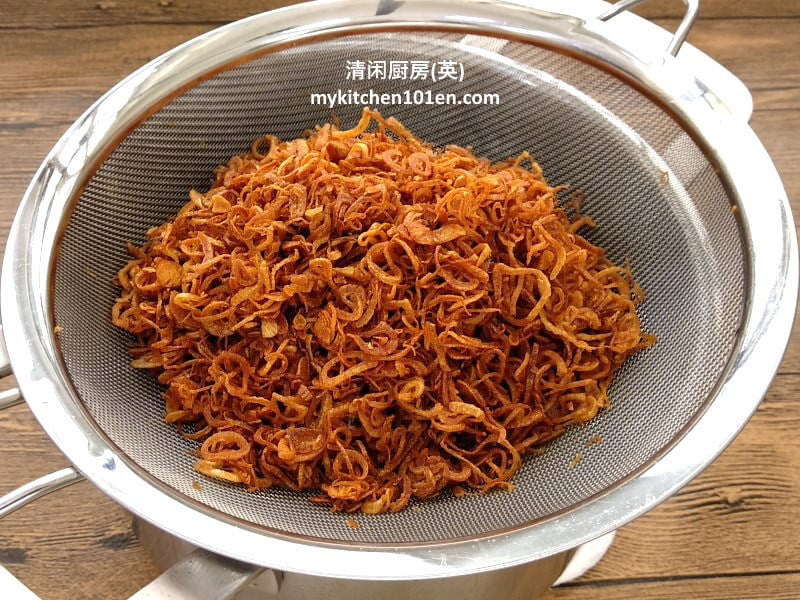 How to Cook Fried Shallot | MyKitchen101en
Ingredients:
400 g shallot (thinly sliced)
600 g cooking oil
Directions:
1 Add sliced shallot to cooking oil, mix well.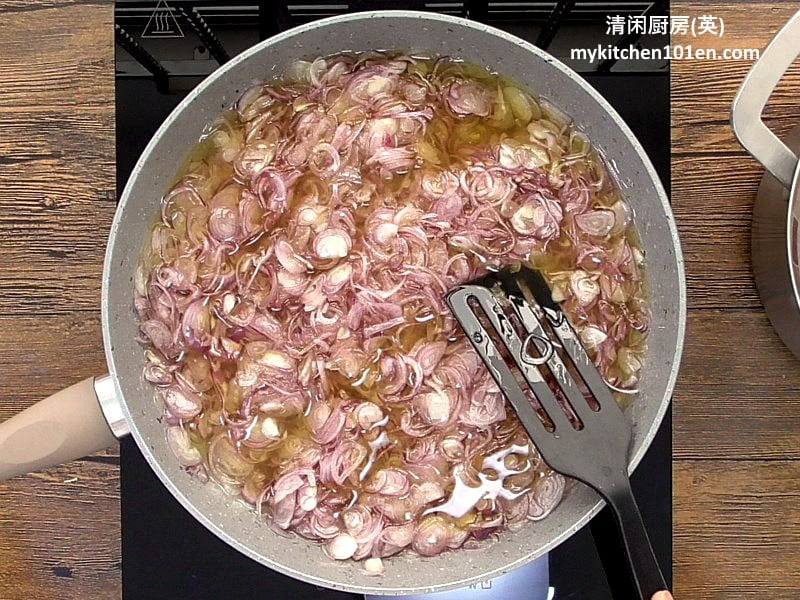 2 Bring to the boil, cook over medium-high heat until sliced shallot starts to turn light brown, off the heat.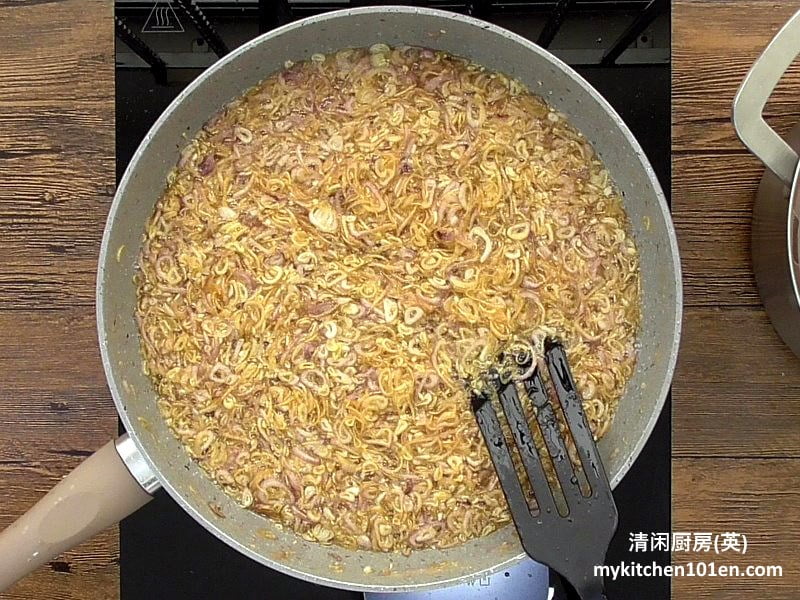 3 Continue to stir until golden brown after turning off the heat.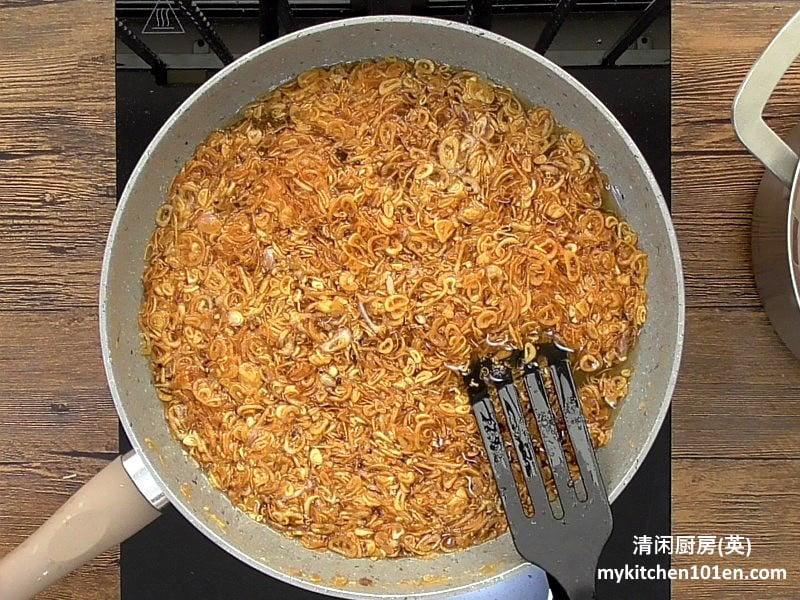 4 Put fried shallot on a sieve to drain off the oil.