Kee Chang (alkaline dumpling) is a must-have dumpling during Duanwu Festival (a.k.a. Dragon Boat Festival). Traditional alkaline dumpling is made with glutinous rice, it is more difficult to digest, thus not suitable for those with digestive problems. If you are facing the same problem, you may try these Small Sago Crystal Kee Chang, it is great to serve with Coconut Palm Sugar Syrup.
CHINESE VERSION: 沙谷水晶碱水粽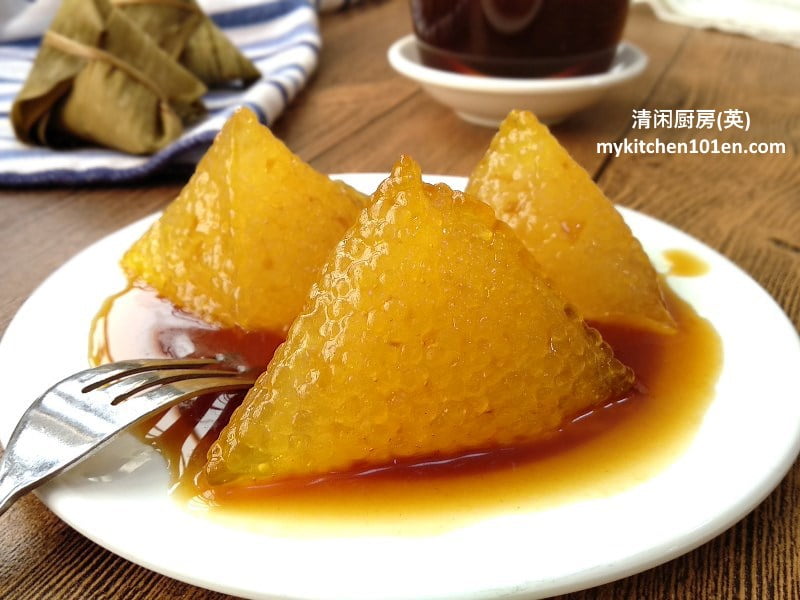 Small Sago Crystal Kee Chang (Alkaline Dumpling) | MyKitchen101en
Yields: 16 pieces
Ingredients:
200 g small sago pearls
300 g plain water
30 g fine sugar (optional)
1 tsp alkaline water (lye water)
1 tsp cooking oil
Directions:
1 Rinse sago pearls with hot boiling water, drain off the water.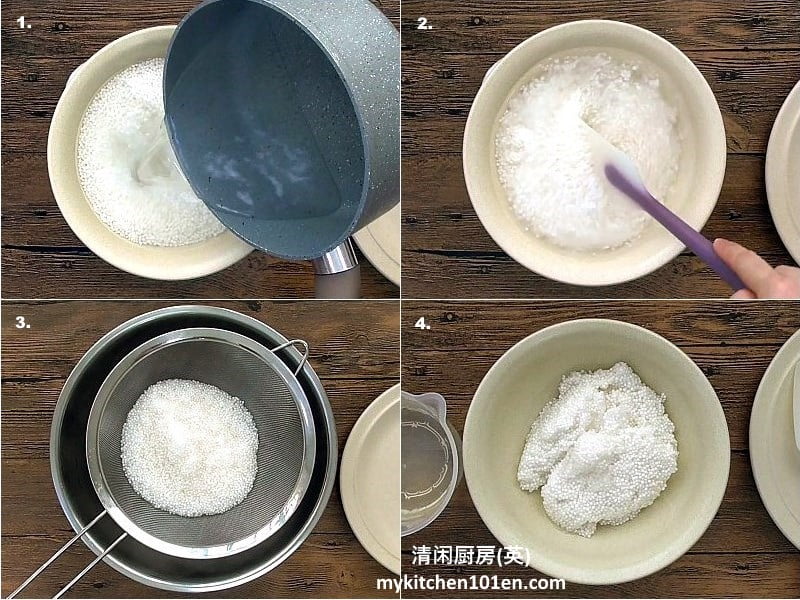 2 Add sugar, alkaline water and cooking oil to water, mix until sugar has dissolved. Add to sago gradually, mix until well combined. Set aside to soak for 25 minutes, stir 2-3 times in between soaking.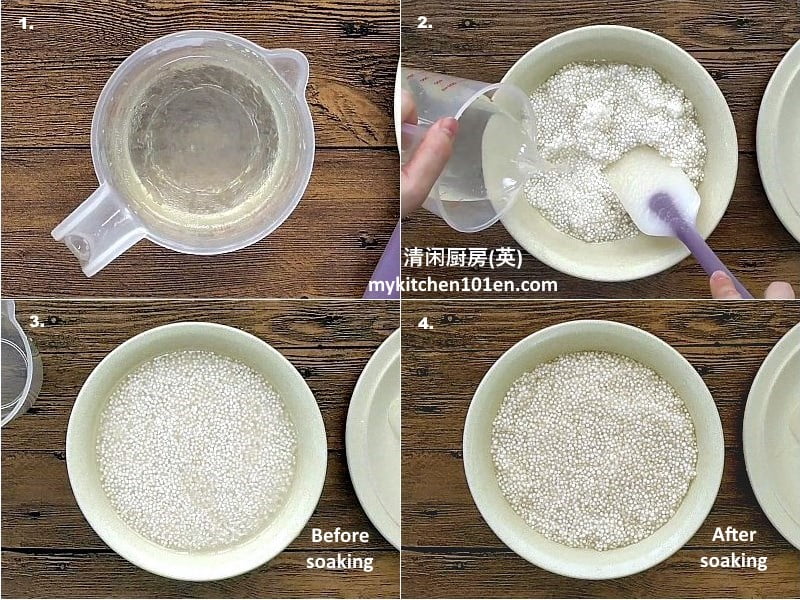 3 Rinse bamboo string with water (to prevent it from breaking easily).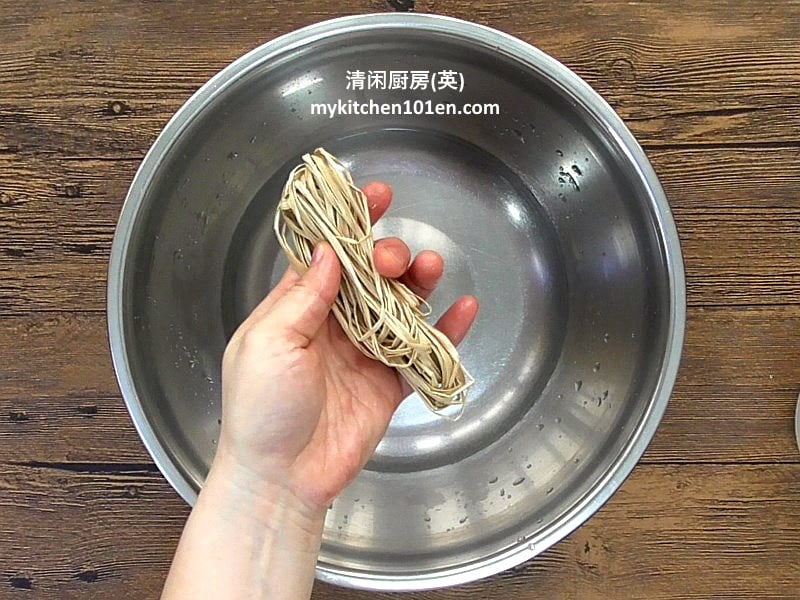 4 Fold 2 pieces of bamboo leaves into cup shape, fill sago into cup until 70% full, wrap properly, then tie with bamboo string.
5 Arrange dumplings in steamer rack.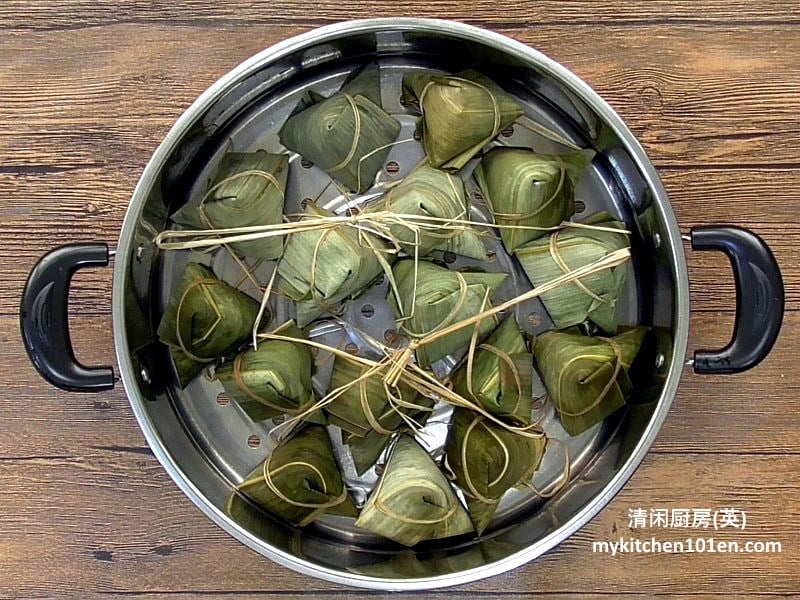 6 Bring water of steamer to the boil, put in dumplings, steam over medium-high heat for 17 minutes. Off the heat, allow dumplings to sit in the steamer for 10 minutes before taking out.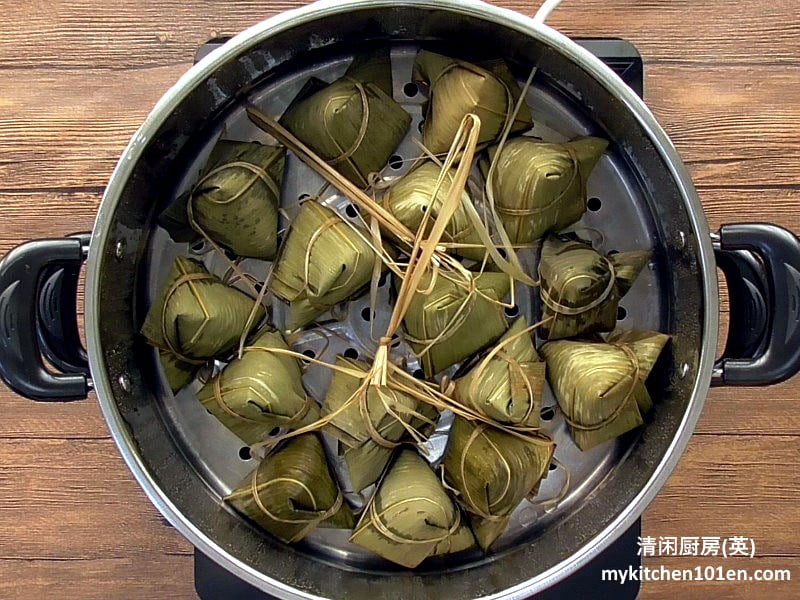 7 Serve Sago Crystal Kee Chang together with Coconut Palm Sugar Syrup. (Please refer: How to Make Coconut Palm Sugar Syrup)