Red bean mooncake is one of the most classic mooncake during Mid-Autumn festival. Learn how to make this traditional filling for mooncake with simple ingredients.
This smooth red bean paste recipe is for mooncake filling, if you are looking for red bean paste for steamed bun, bread or pastry please refer to the other recipe at How to Cook Smooth Red Bean Paste.
Chinese Version: 细腻红豆沙月饼馅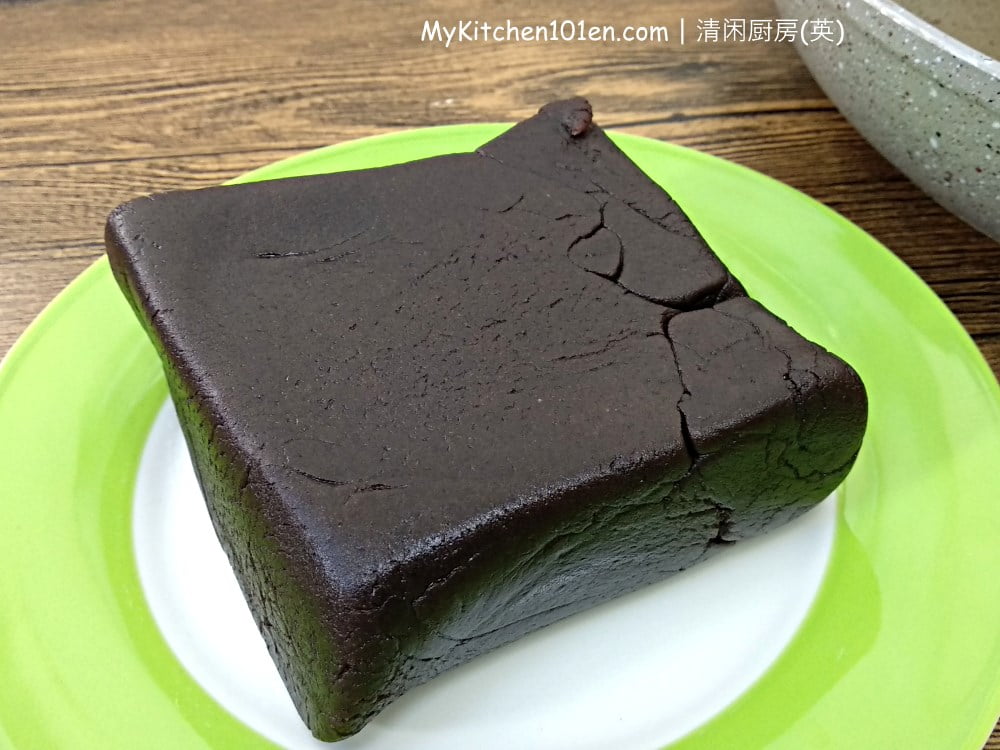 Traditional Red Bean Paste for Mooncake Recipe | MyKitchen101en
Ingredients:
150 g red bean (soak overnight)
600 ml water
110 g granulated sugar
55 g cooking oil
15 g glutinous rice flour + 3 Tbsp. of water
¼ tsp salt
Instructions:
1 Wash and rinse red bean, soak overnight in the refrigerator. Soaking will reduce the time to cook and soften the beans.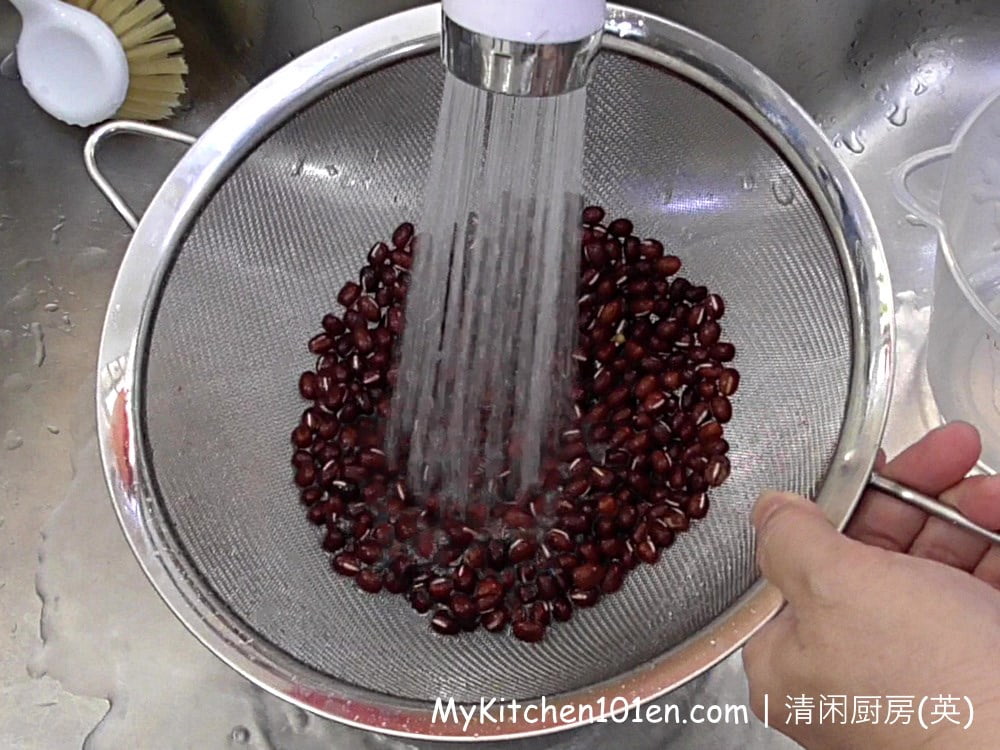 2 Drain the soaked red bean, add in 600ml water, bring to the boil, reduce to low heat and cook for 2 hours until bean soften.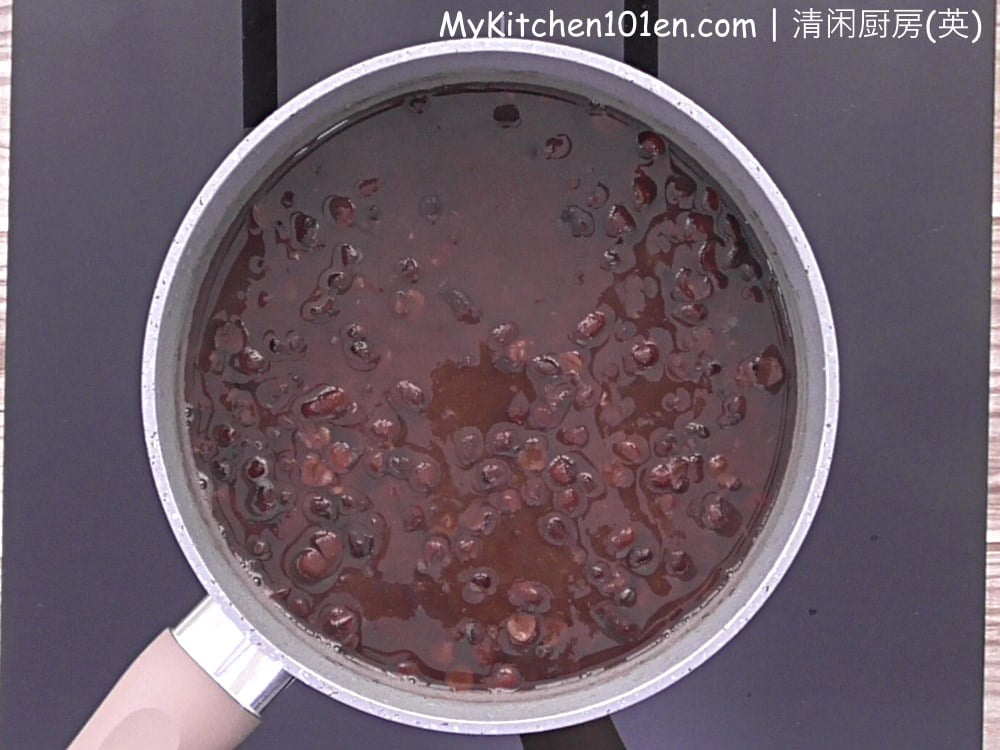 3 Slightly cool the cooked red bean and process using a blender until smooth.
4 Sieve the red bean paste through a fine mesh strainer to remove skin; this will give you a fine and smooth red bean paste.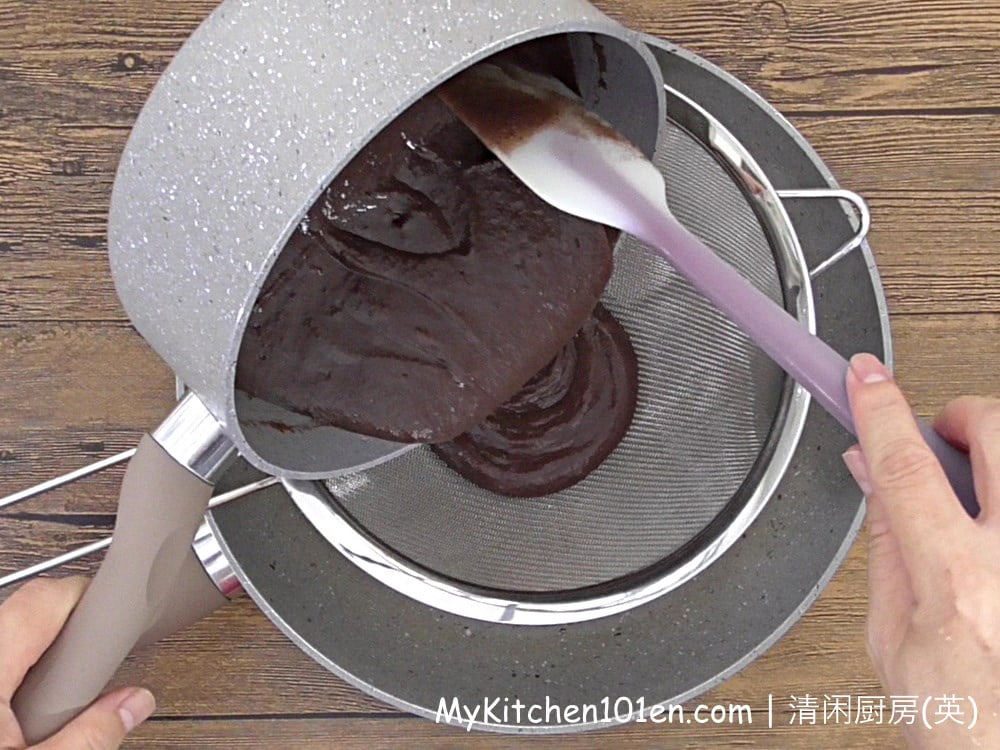 5 Add in 110g sugar, 55g cooking oil, 15g of glutinous rice flour with 3 tablespoons of water and ¼ tsp of salt. Cook over medium heat for about 30 minutes, stirring constantly until a smooth and shiny paste formed. Cooking time may vary.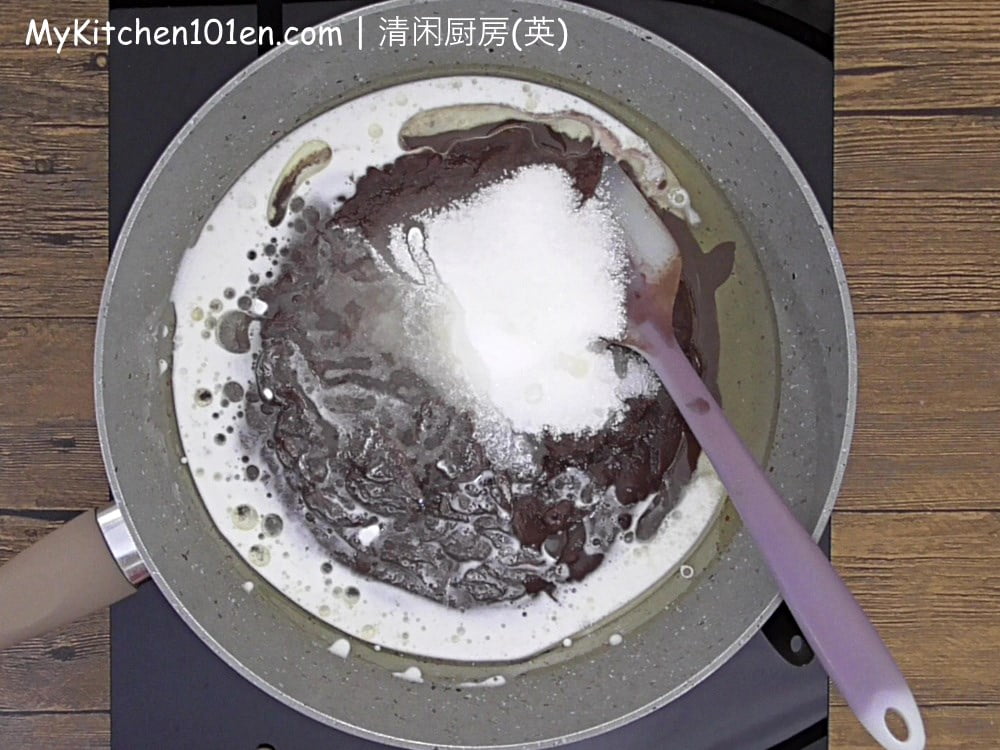 After 10 minutes.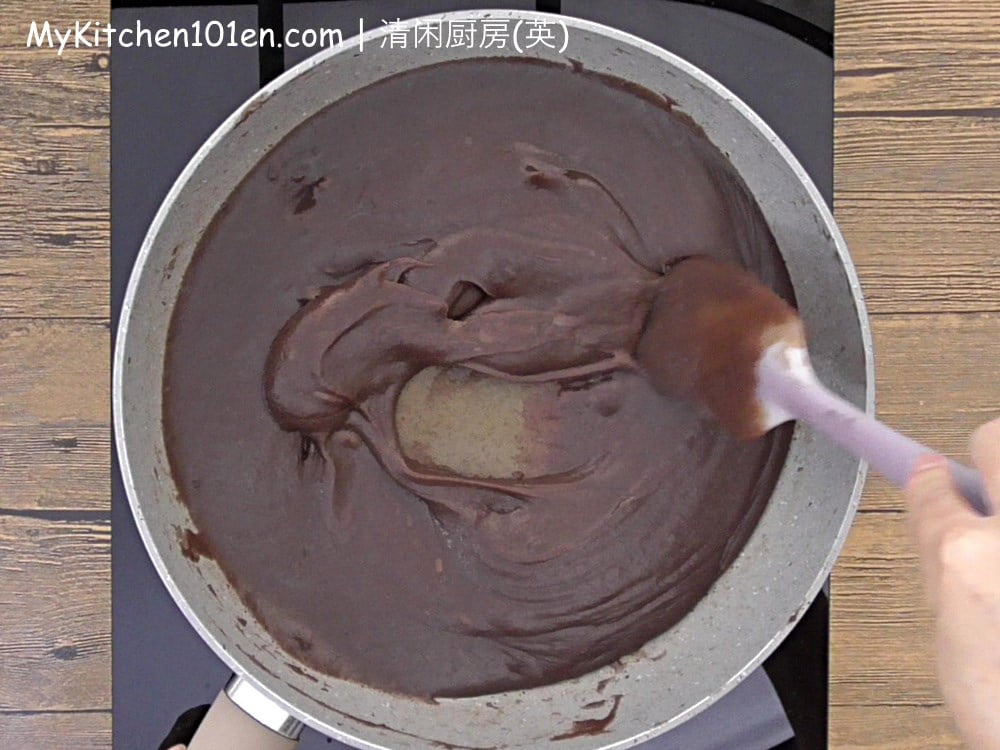 After 20 minutes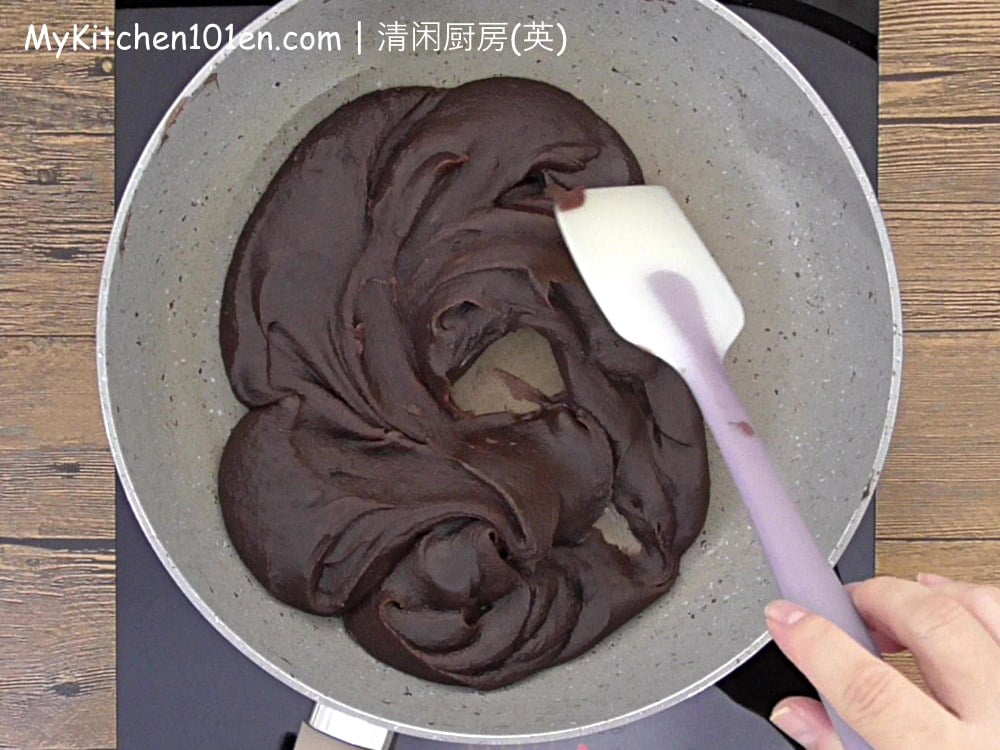 About 30 minutes, done.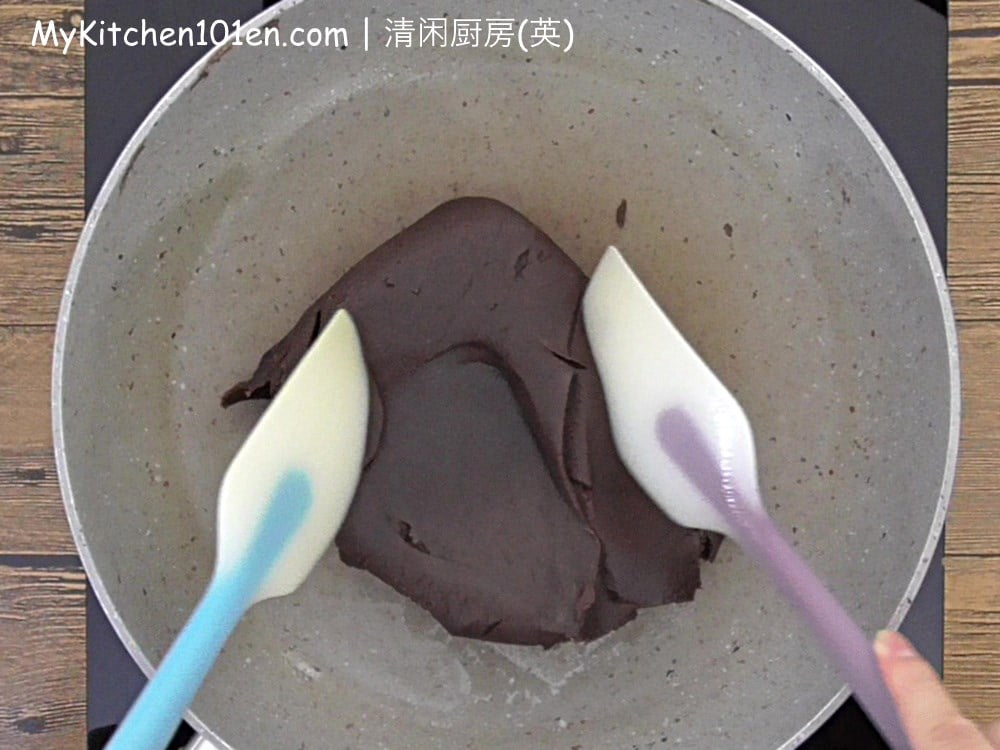 6 Red bean paste can be prepared in advance and store refrigerated in airtight container. If the paste is dry, add in few teaspoons of water and cook over medium-low heat, softened the paste before using as filling for mooncake.