This is an easy recipe that features egg white and lots of white melon seeds and green pumpkin seeds. Thin and crispy, these brittle are totally addictive; and surprisingly easy to make. Just mix all ingredients, bake until it turns crisp.
These brittle can also be made using Florentine or Bienetta mixture. Mix the dry powder according to manufacturer instructions and bake until caramelized.
Tips:
To make almond brittle, replace white melon seeds and pumpkin seeds with almond flakes.
Chinese Version: 瓜子脆片酥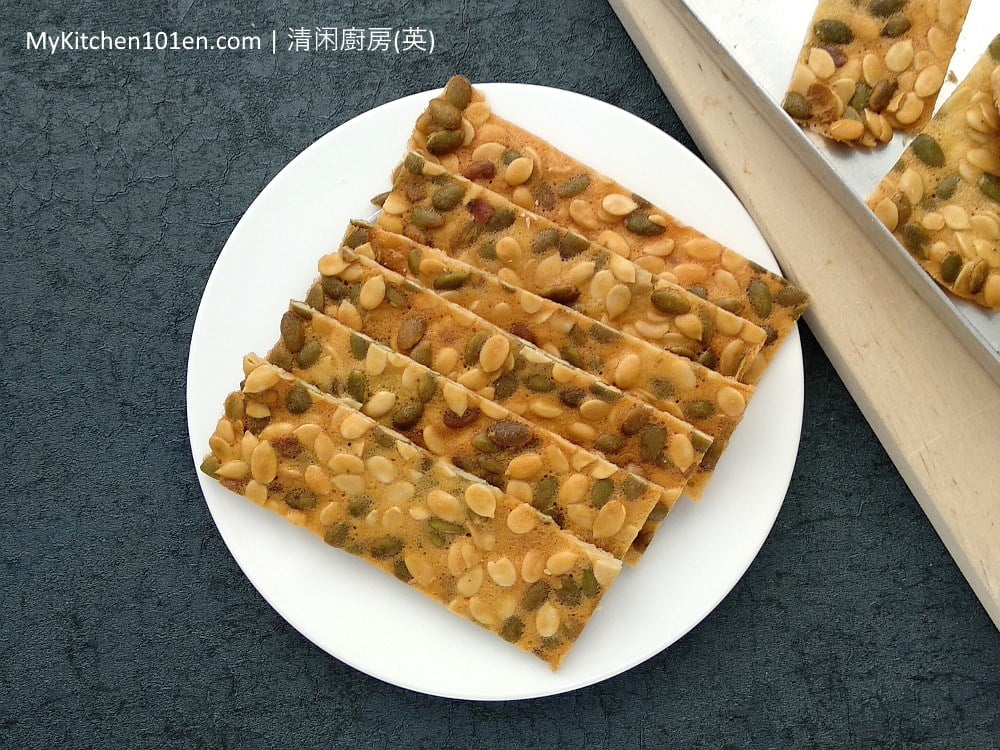 Melon-Pumpkin Seeds Brittle Recipe | MyKitchen101en
Ingredients:
Egg white 50g
Melted butter 25g
Powdered sugar 60g
Flour 25g (all-purpose)
Salt ¼ tsp
White melon seed 75g
Green pumpkin seed 75g
Instructions:
1 Preheat oven to 160°C (320°F). Whip egg whites until foamy and covered with mass of small bubbles. Add in melted butter and powdered sugar, beat until sugar dissolved. Tips: Melt butter in microwave or double boiler over medium-low heat.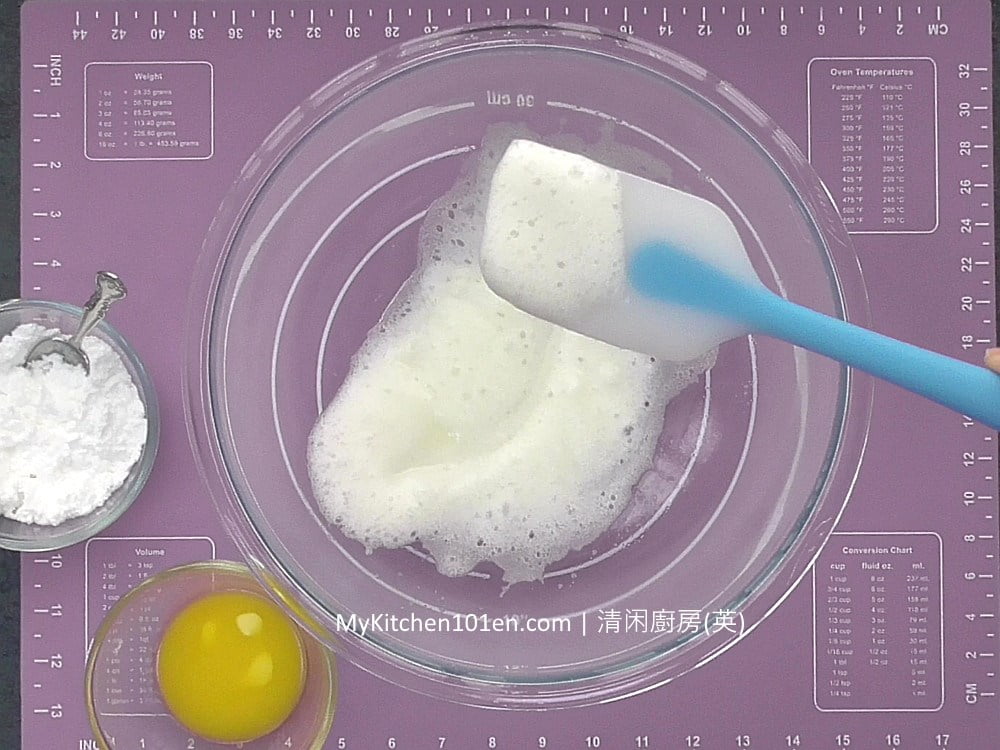 2 Add in flour and salt, mix thoroughly until smooth and no visible clumps.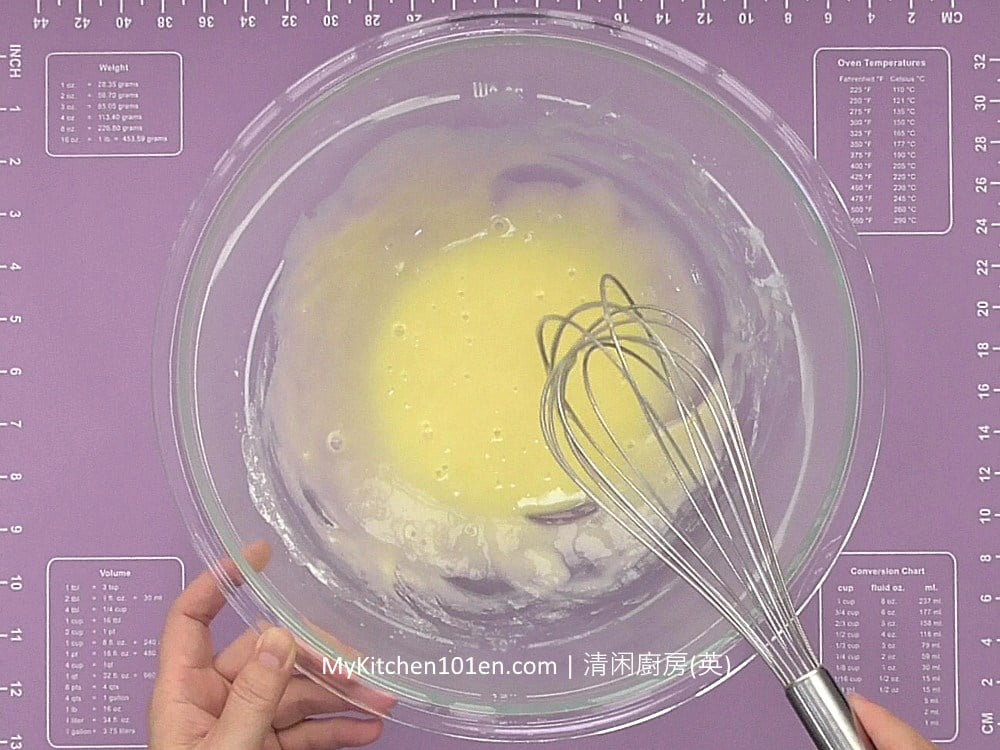 3 Stir in the white melon seeds and green pumpkin seeds.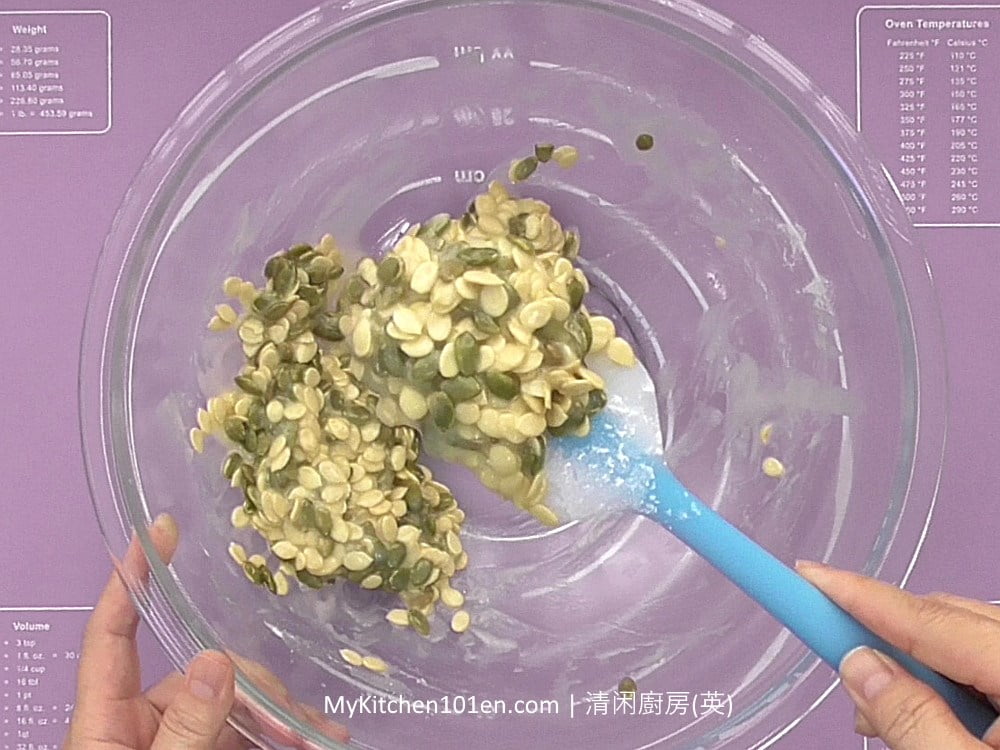 4 Line baking tray with non-stick baking paper or Teflon baking sheet. Spread the mixture using a fork onto the prepared baking sheet in a thin and even layer.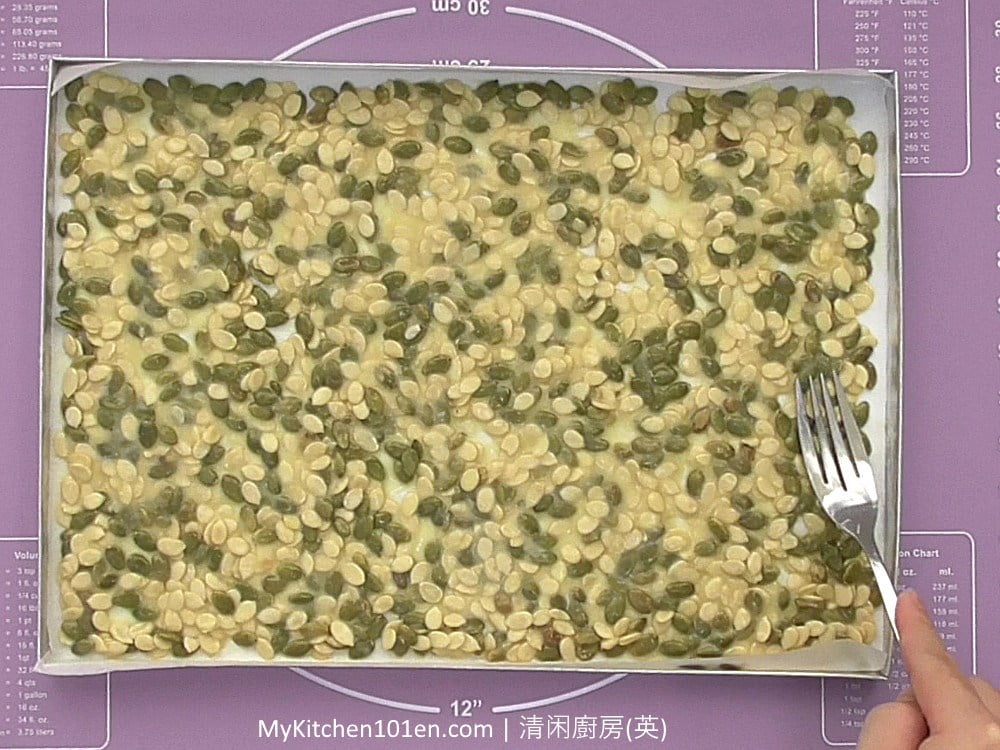 5 Bake at 160°C (320°F) for 22 minutes or until golden brown. Baking time may vary depending on individual oven and the thickness of the brittle, adjust accordingly.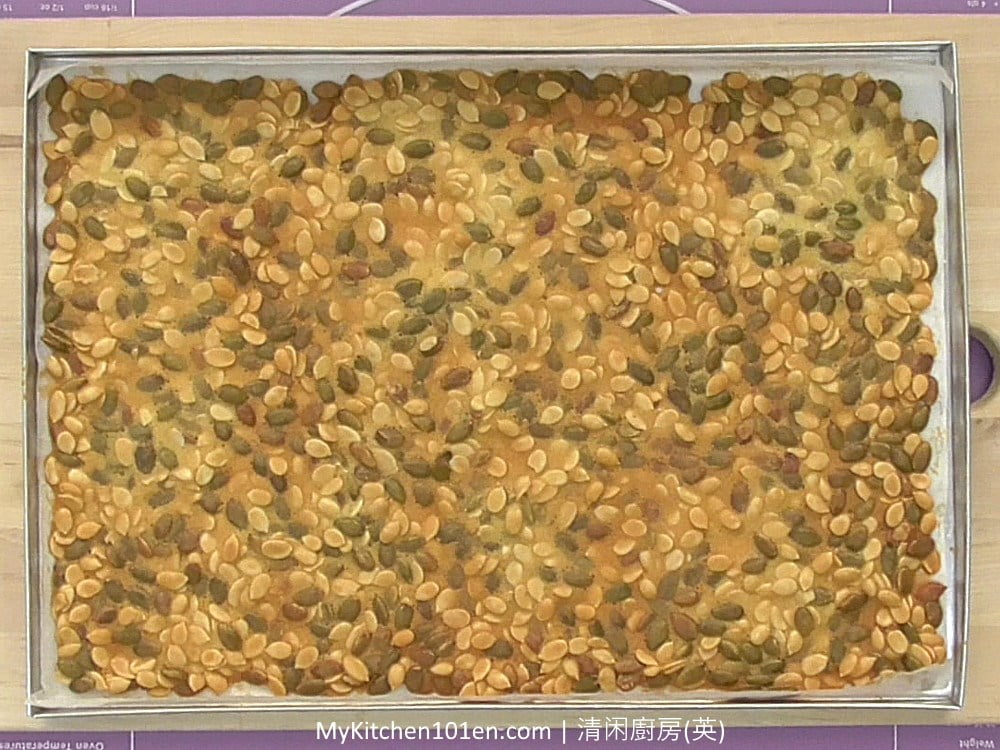 6 Cut into desired shape and size right after they come out from the oven. They tend to shatter easily once cool.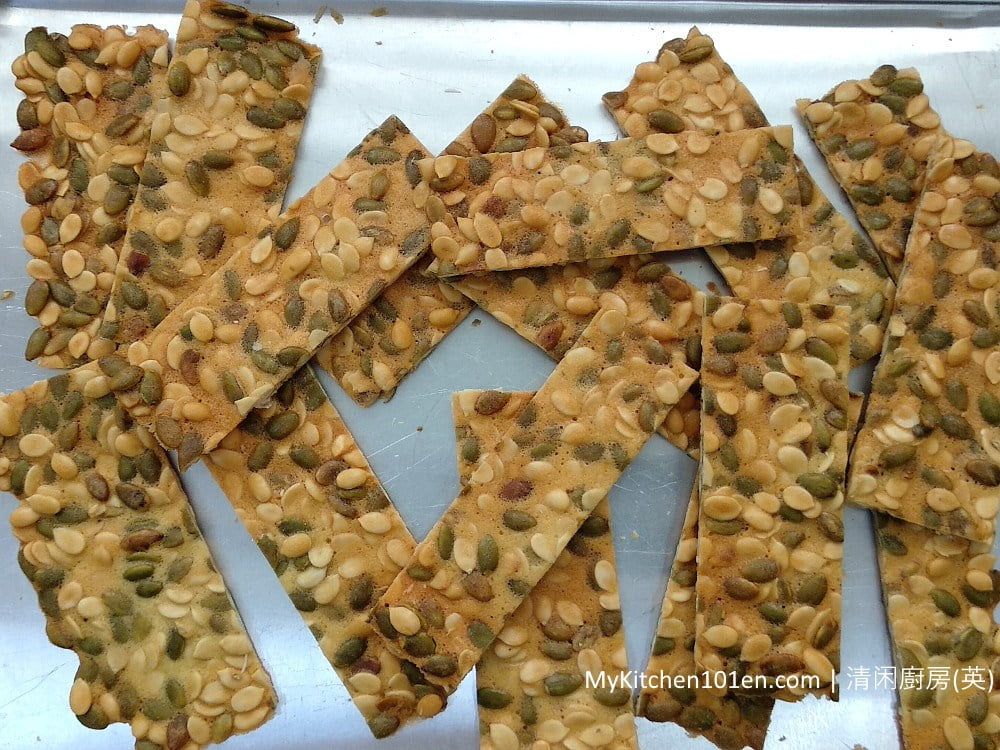 7 Store in airtight container.