One way to salvage stale bread and extend their shelf life is to turn them into bread crackers. No waste of food and never get stuck with leftover bread again.
Best serve with hot coffee or tea, they taste great and it doesn't get simpler than this.
Tips:
Baking time may very, fresher bread takes longer time to dry out, adjust accordingly. For extra crispy cracker, bake longer at a lower temperature.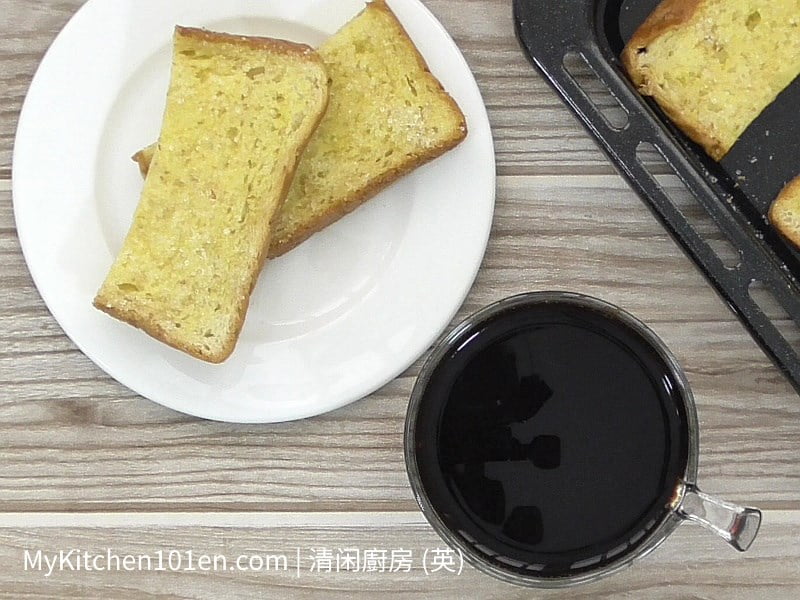 Bread Crackers | MyKitchen101en
Ingredients:
Bread
Butter or Margarine
Coarse sugar
Instructions:
1 Spread butter or margarine on bread, sprinkle with generous amount of coarse sugar.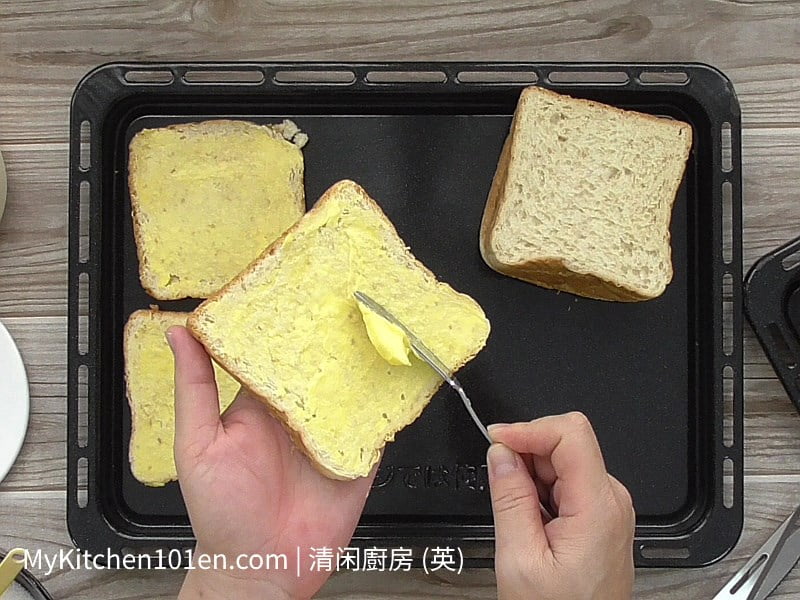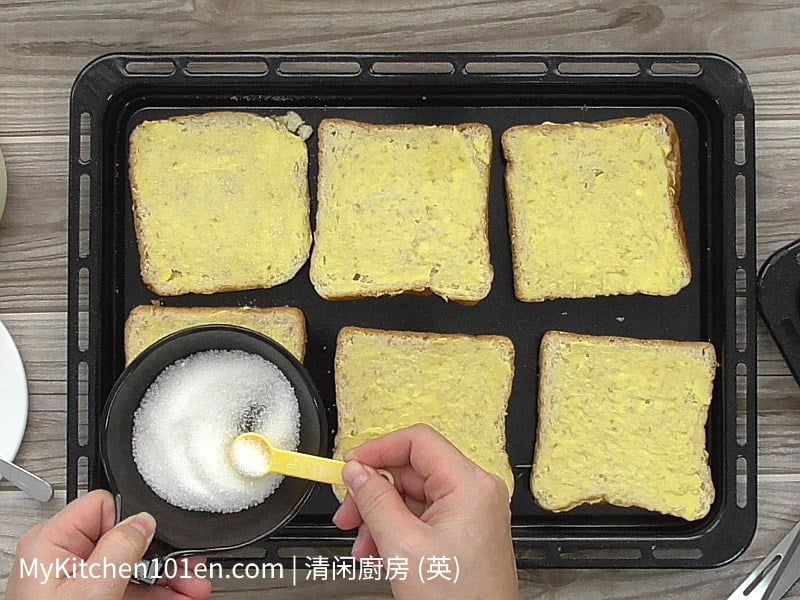 2 Cut into smaller piece for easy storing when done.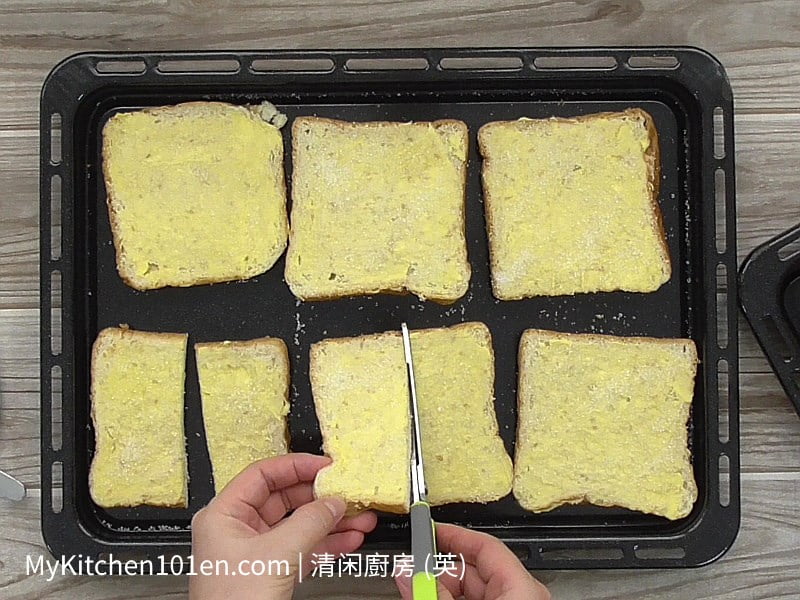 3 Bake in a 110°C oven for 1 hour and 30 minutes or until crisp. Bake at 130°C if you prefer golden brown bread crackers. Baking time may vary, adjust accordingly.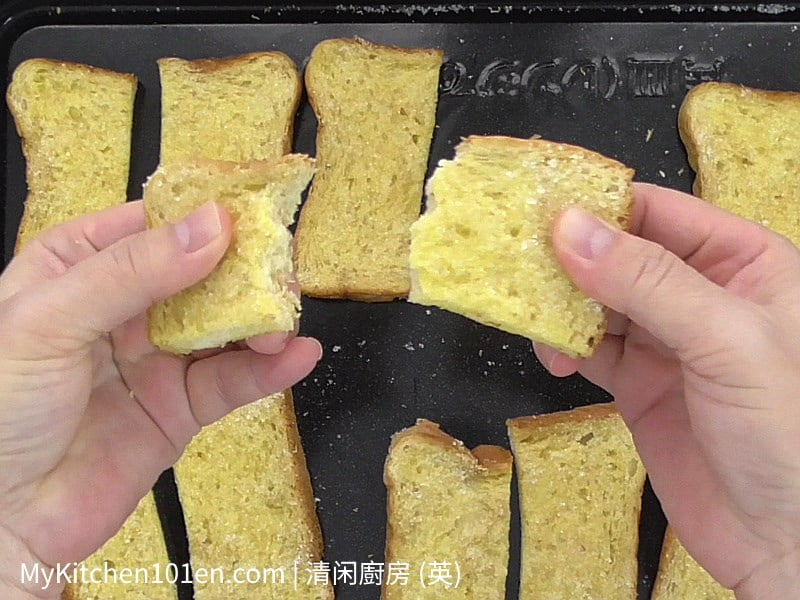 4 Dunking bread crackers in hot coffee is one way to enjoy them.