Lek Tau Suan dessert (Chinese: 绿豆爽) is made with split mung bean (a.k.a. mung dal). It is a very simple dessert, just add steamed split mung bean to thickened sweet soup, and the delicious Lek Tau Suan dessert is ready to be served.
Chopped water chestnut adds crunchy texture to this sweet soup, textural contrast takes this dessert to a whole new level. Bits of crunchy and slightly sweet water chestnut will retain its crisp even after being cooked.
CHINESE VERSION: 马蹄绿豆爽糖水搭配油条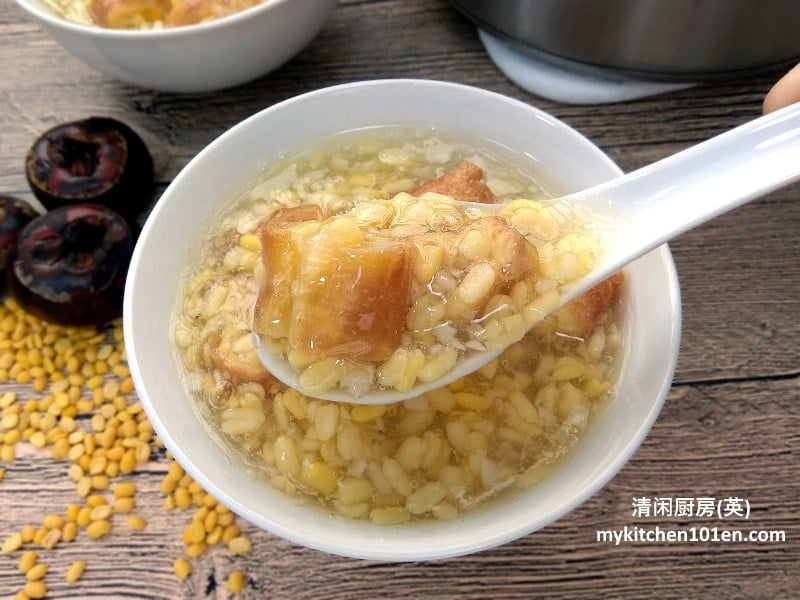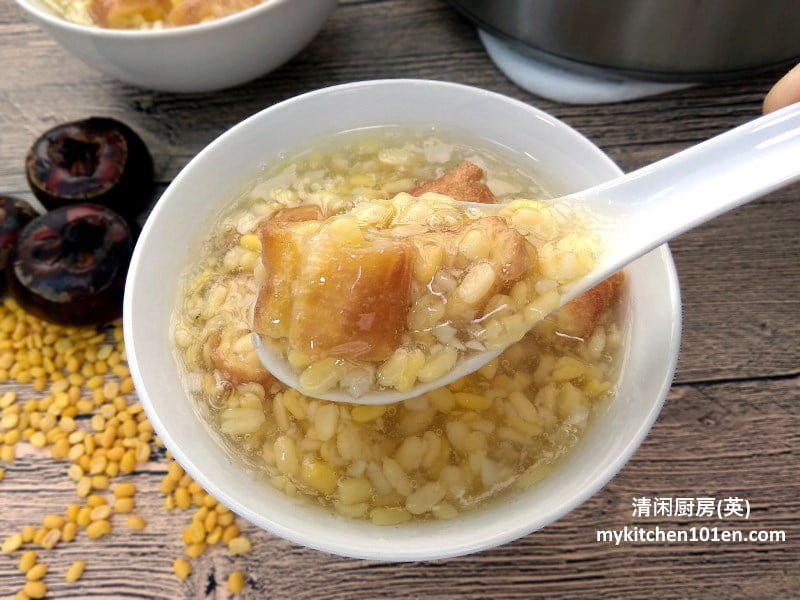 Water Chestnut Lek Tau Suan (Split Mung Bean Dessert) with Youtiao | MyKitchen101en
Serve: 10
Ingredients:
300 g split mung bean (soak for 2-3 hours)
10 pcs water chestnut (peeled)
1.8 Liter + 200 ml plain water
170 g rock sugar
3 pandan leaves
65 g potato starch
adequate youtiao (cut into pieces)(Please refer: Chinese Breadstick (Youtiao/Cakoi) Recipe)
Directions:
1 Drain the soaked split mung bean.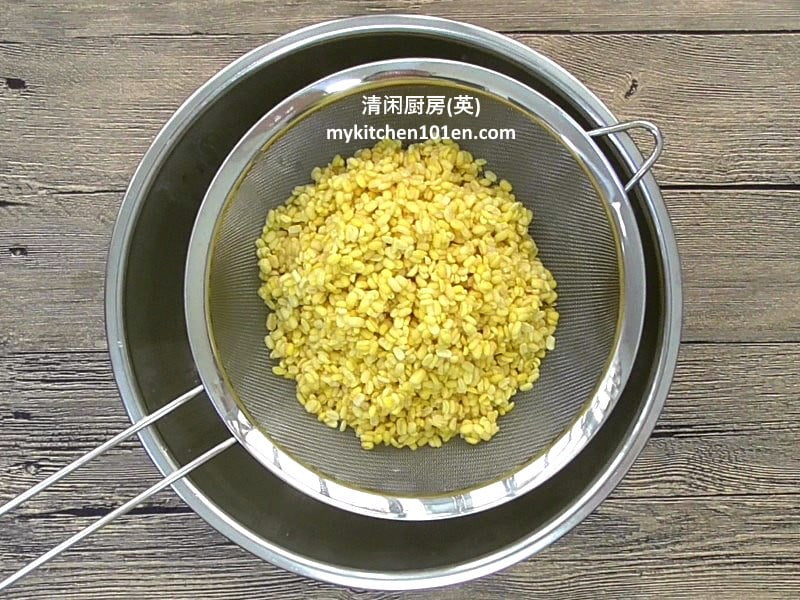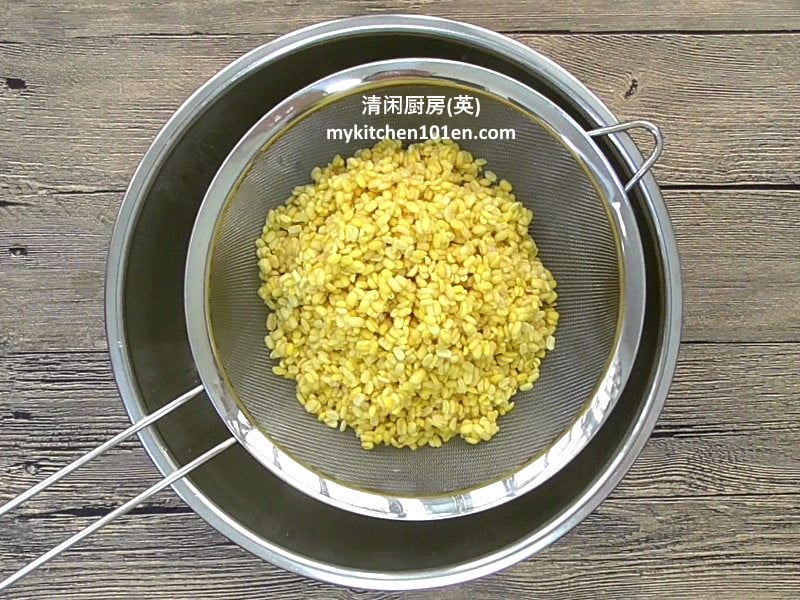 2 Steam the soaked split mung bean for 15 minutes, or until softened.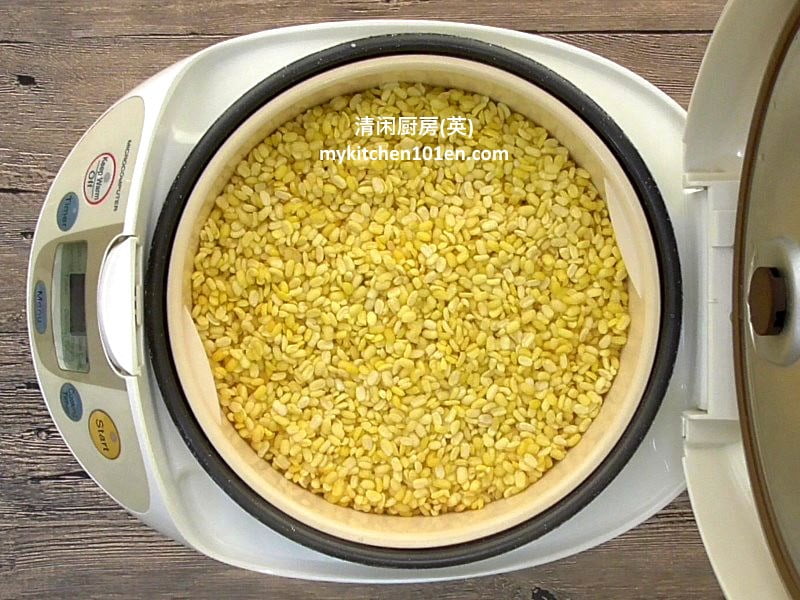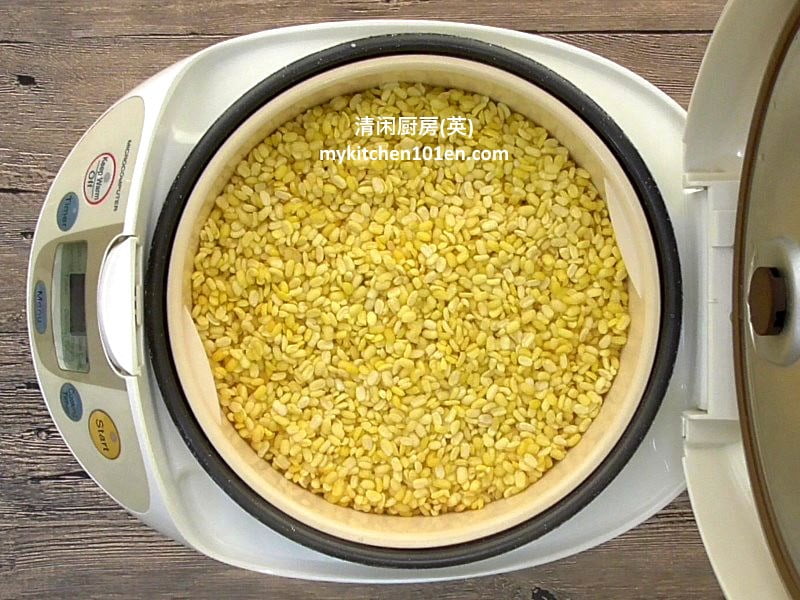 3 Chop water chestnut using a food processor.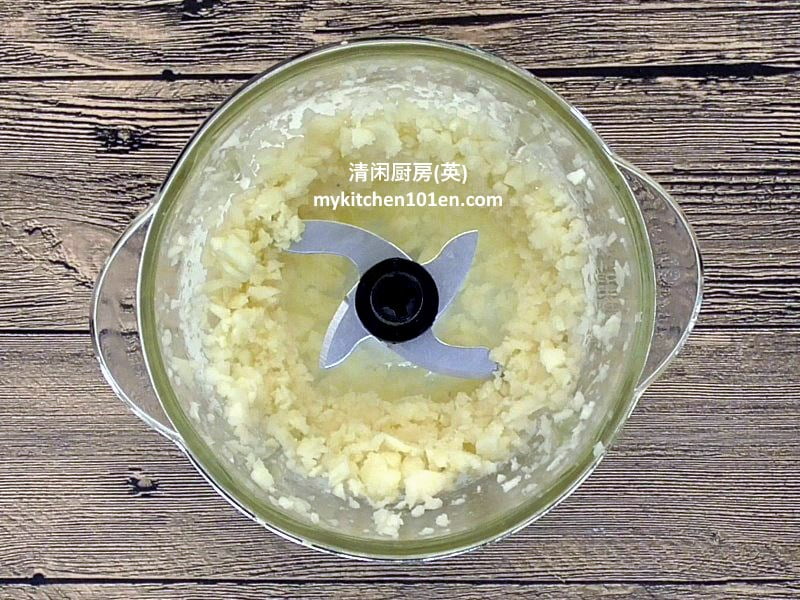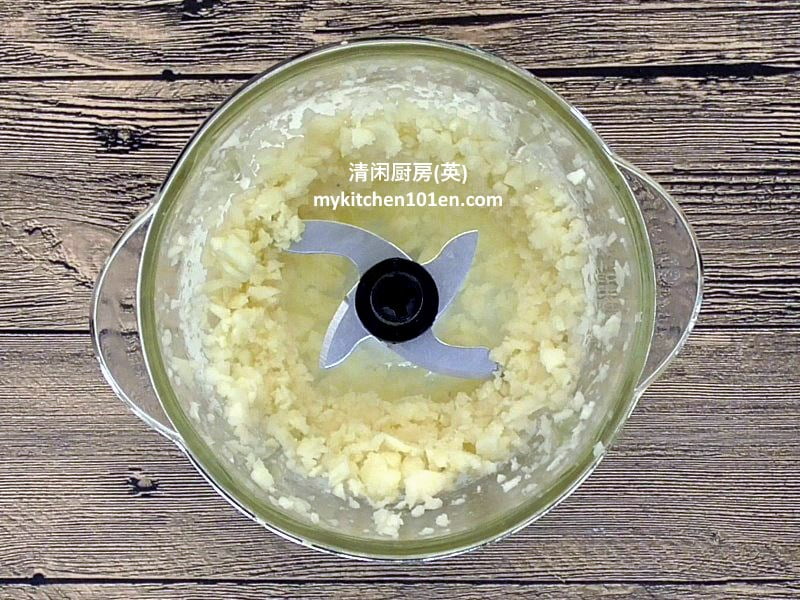 4 Bring 1.8 Liter water to the boil, turn to medium heat, add in rock sugar, water chestnut and pandan leaves, cook until sugar fully dissolved.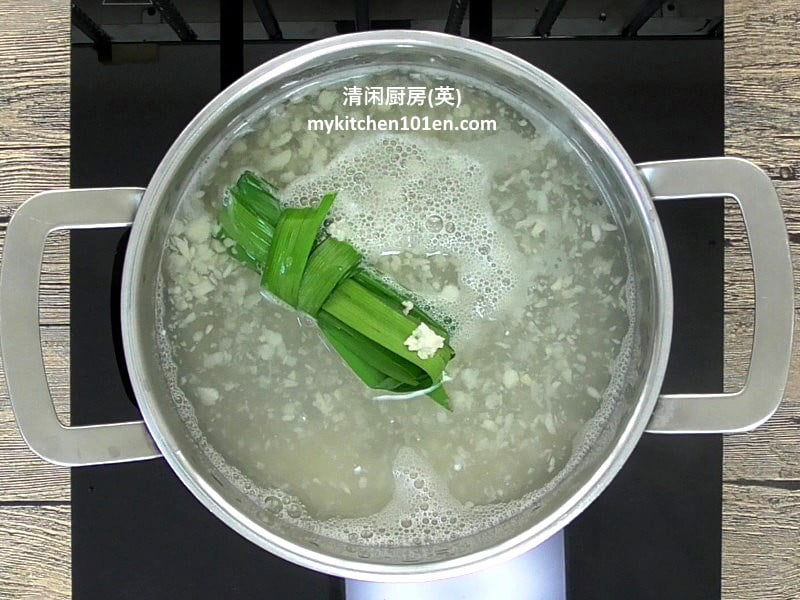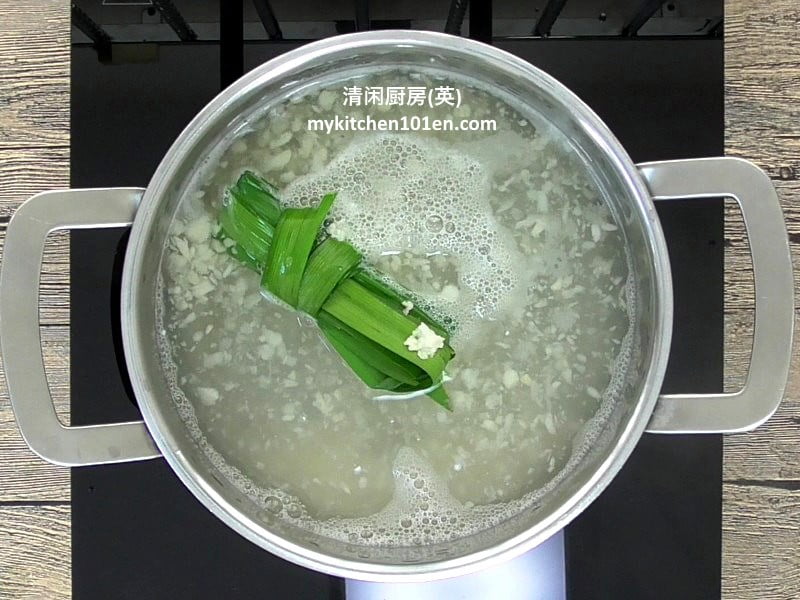 5 Add potato starch to 200 ml plain water, mix well, add into hot syrup gradually while stirring (until it reaches your desired consistency), bring to the boil again, then off the heat.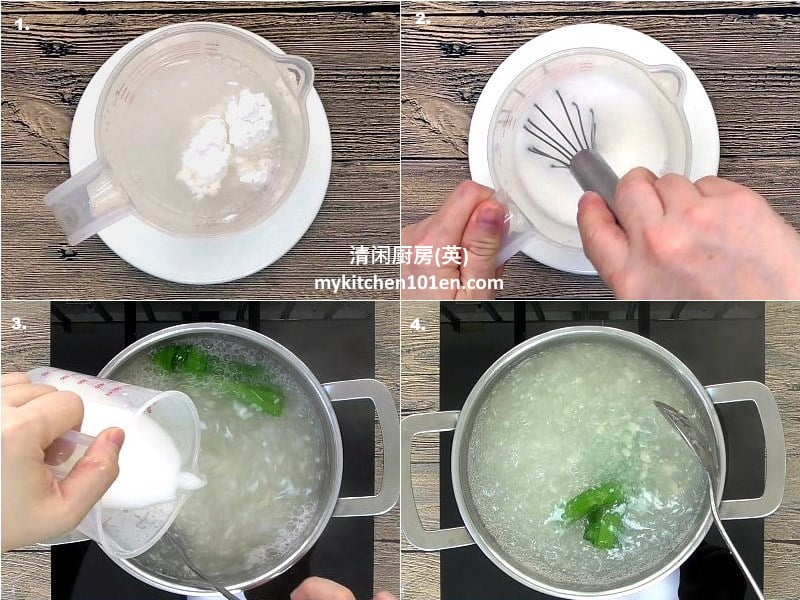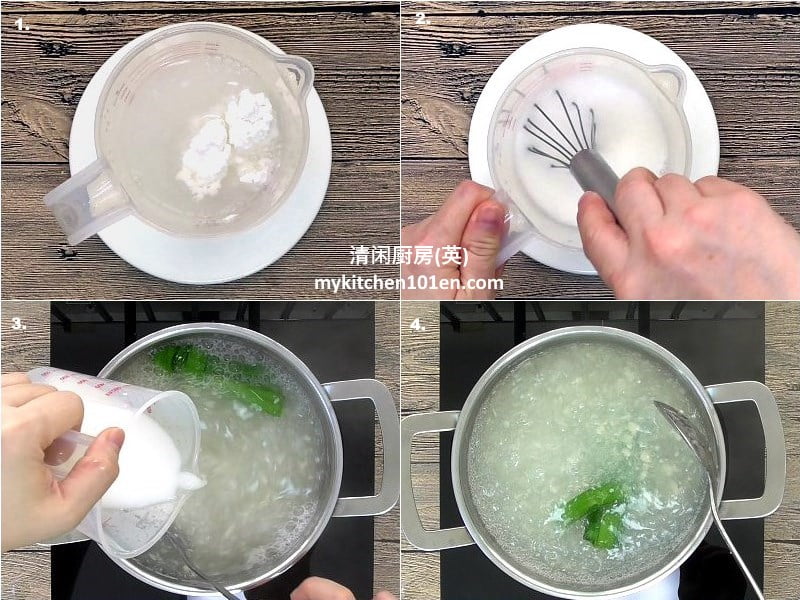 6 Add in steamed split mung bean, mix well.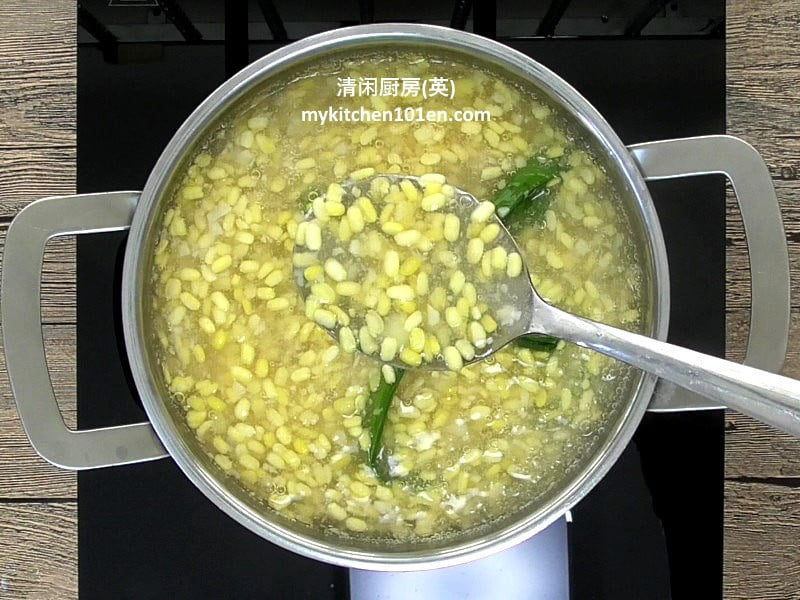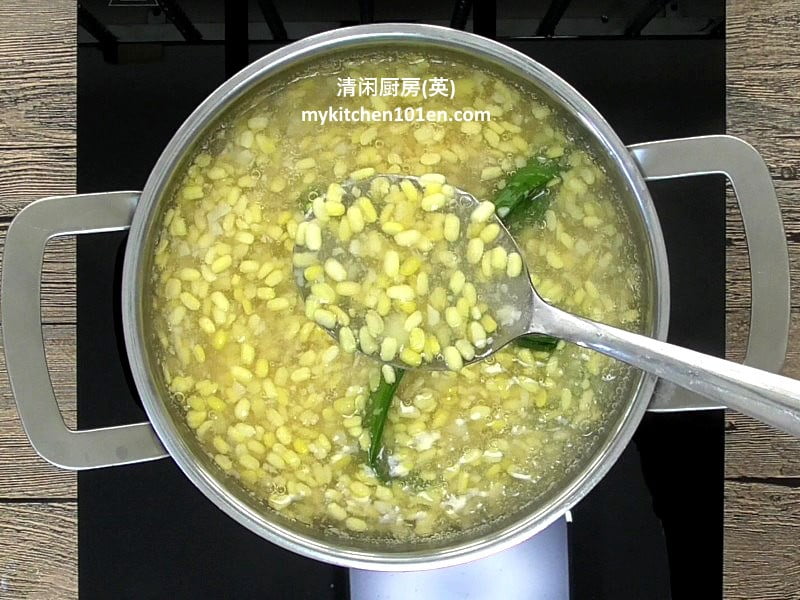 7 Serve Lek Tau Suan with youtiao.