Click to subscribe YouTube Channel
Chinese steamed rice cake or called white sugar rice cake (白糖糕 bai tang gao), is a traditional Chinese pastry. The cake is sweet and sometime slightly sour in taste due to fermentation of rice batter.
The texture of this steamed cake is spongy, slightly chewy and moist. It is made with very simple ingredients; rice, sugar, water and yeast for fermentation. The cake is often white in color with honeycomb-like appearance on the inside.
Tips:
If you prefer the rice cake to have slight sourness, proof of 4-6 hours.
It is not recommended to use rice flour for this recipe as it will yield a slightly sticky cake with tint of yellow instead of snow white rice cake.
Steam with bamboo steamer as the bamboo cover will absorb the steam. Cover the lid by tying with a piece of cloth if it is made with other material. If water droplets condense on the lid and drop onto the cake, it would make the rice cake soggy.
Make sure the rice-sugar mixture is cool completely before adding the dissolved yeast.
Chinese: 白糖糕(伦教糕) – 洁白,口感软韧,无酸味食谱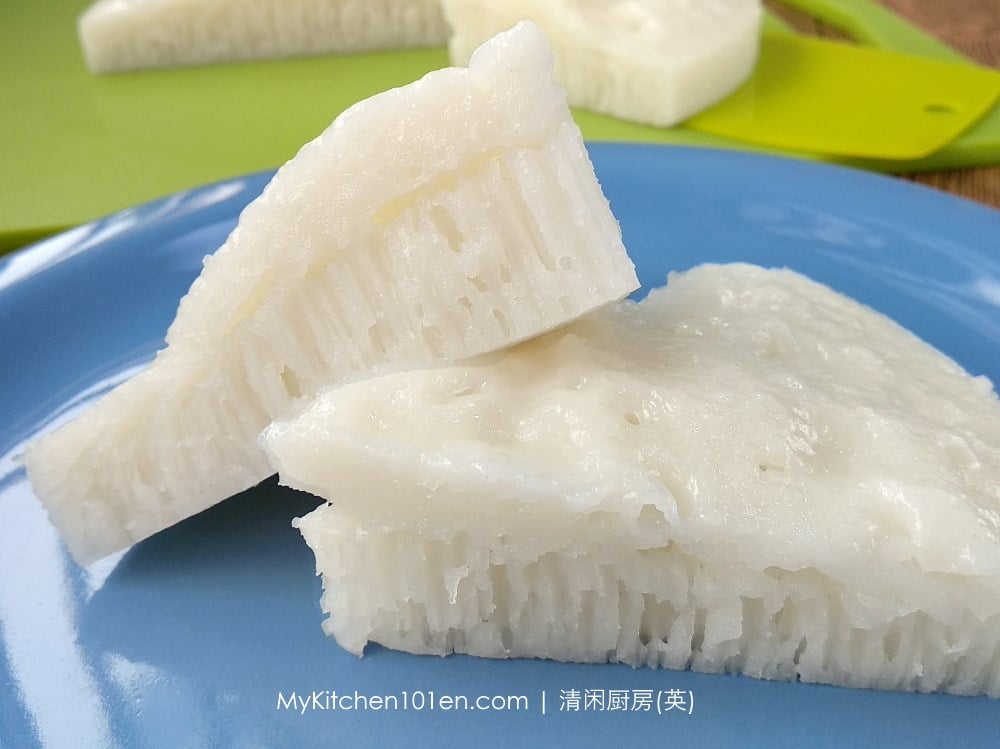 Classic Chinese Steamed Rice Cake (白糖糕 bai tang gao) Recipe | MyKItchen101en
Ingredients:
150g white rice
220ml water
70g granulated sugar
¼ tsp salt
½ tsp instant yeast
(Yield: 400ml rice batter)
Instructions:
1 Wash white rice with running water or rinse 3-4 times until water is clear.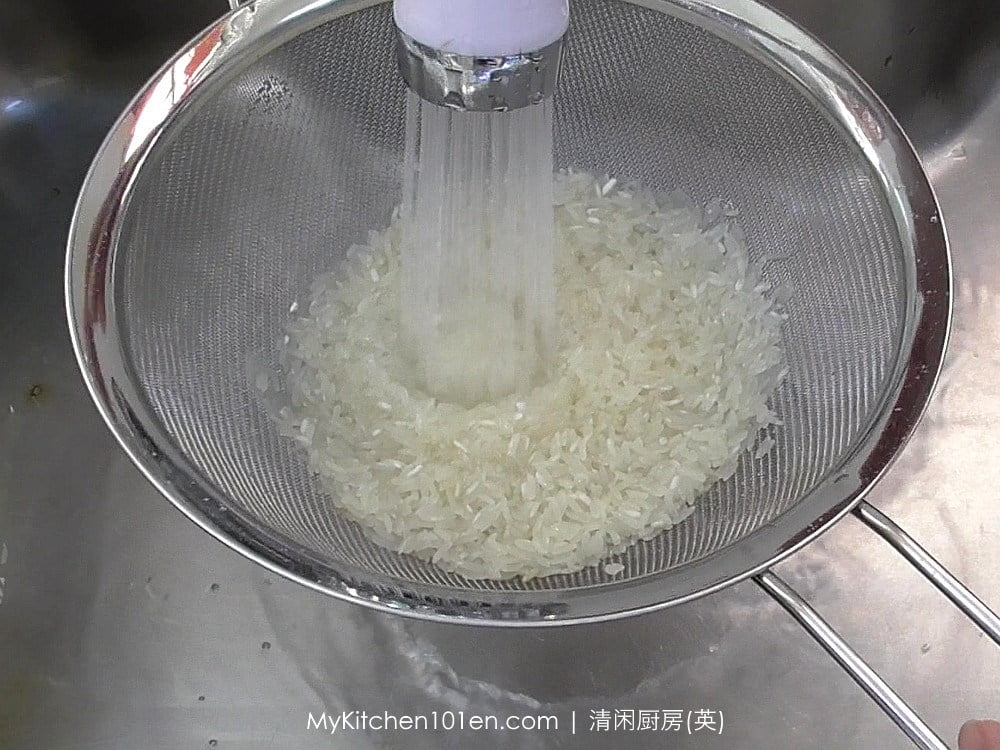 2 Add drinking water and keep refrigerated to soak overnight or at least 12 hours.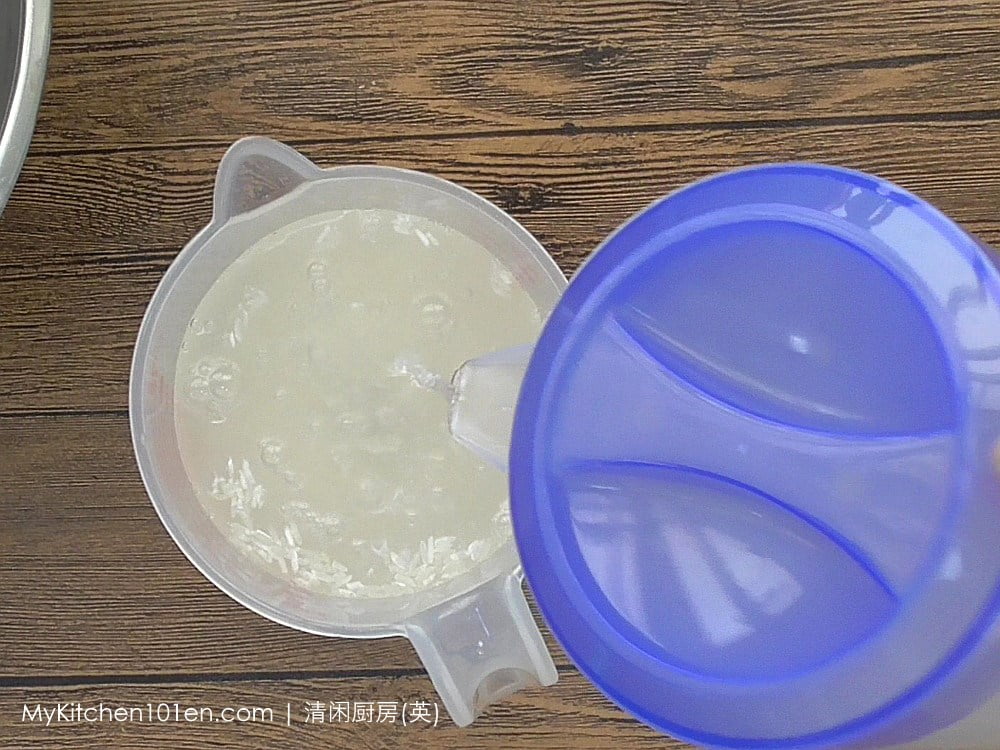 3 Drain soaked rice.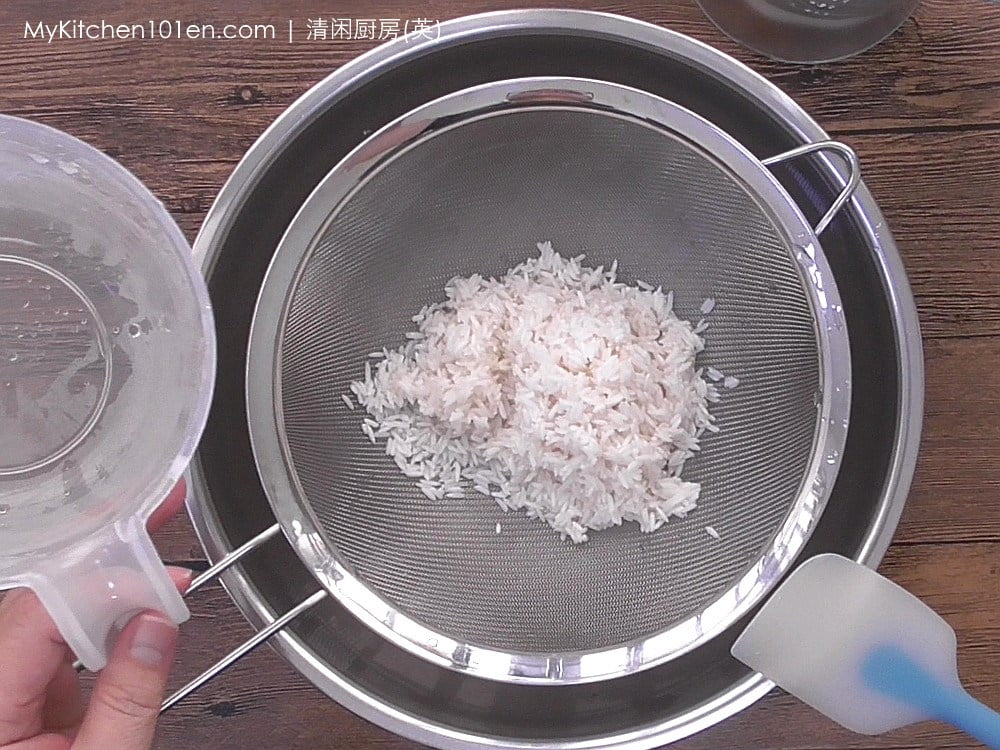 4 Prepare 220ml of drinking water, set aside 1 tablespoon.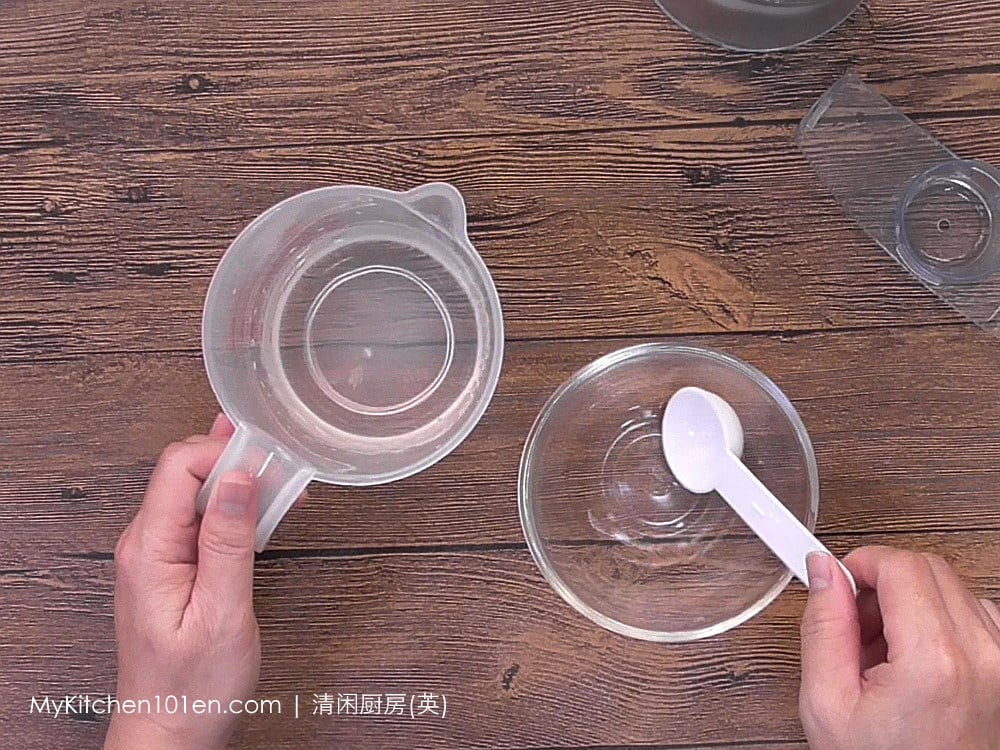 5 Add about 50ml-60ml to the soaked rice and blend until fine, about 2-3 minutes on high speed.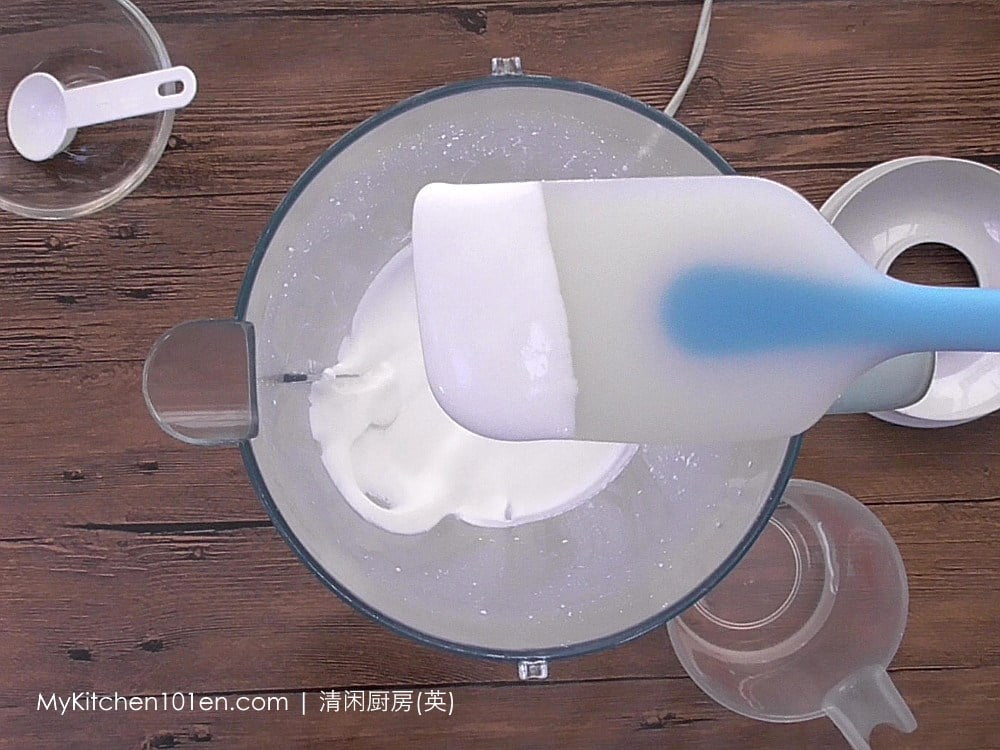 6 Add 70g of sugar, ¼ teaspoon of salt and the remaining water to a saucepan, stir until sugar has completely dissolved, stop when the temperature reach about 70°C or small bubbles start appearing.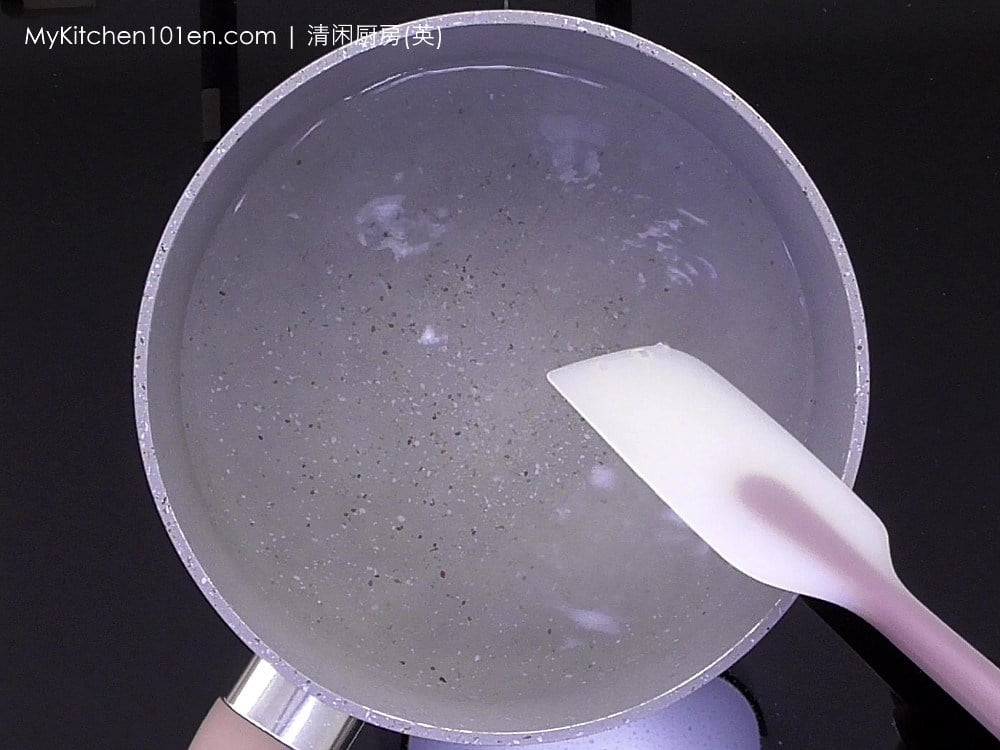 7 Pour the hot sugar syrup into rice batter, stir and mix well.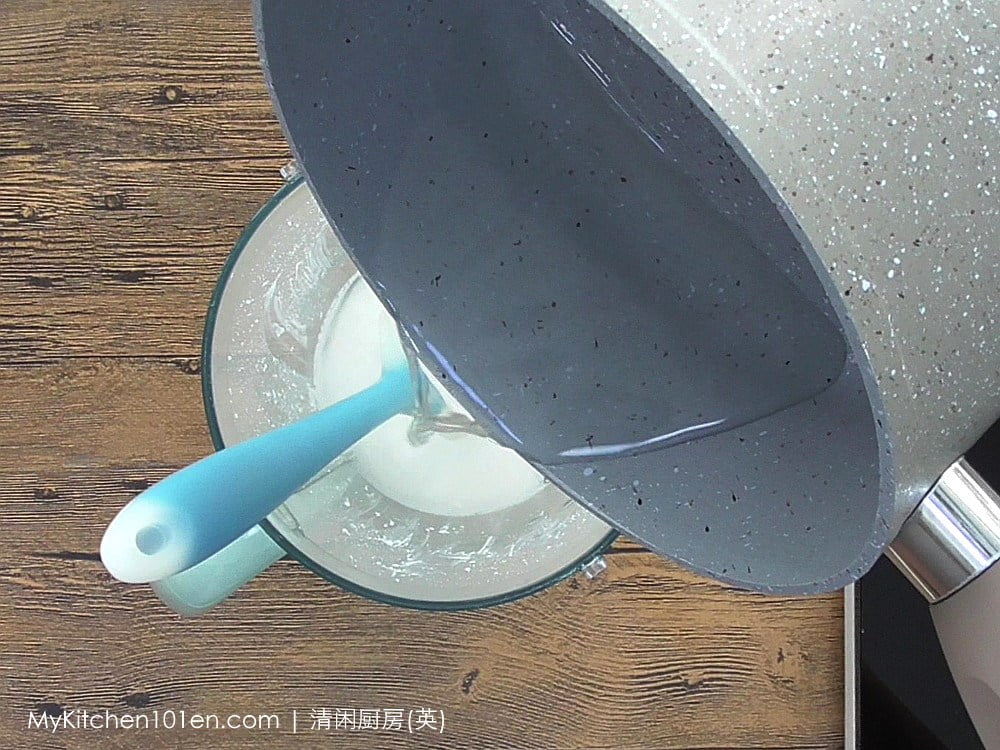 8 Strain the mixture and set aside to cool for about 30 minutes or until temperature reach about 30°C.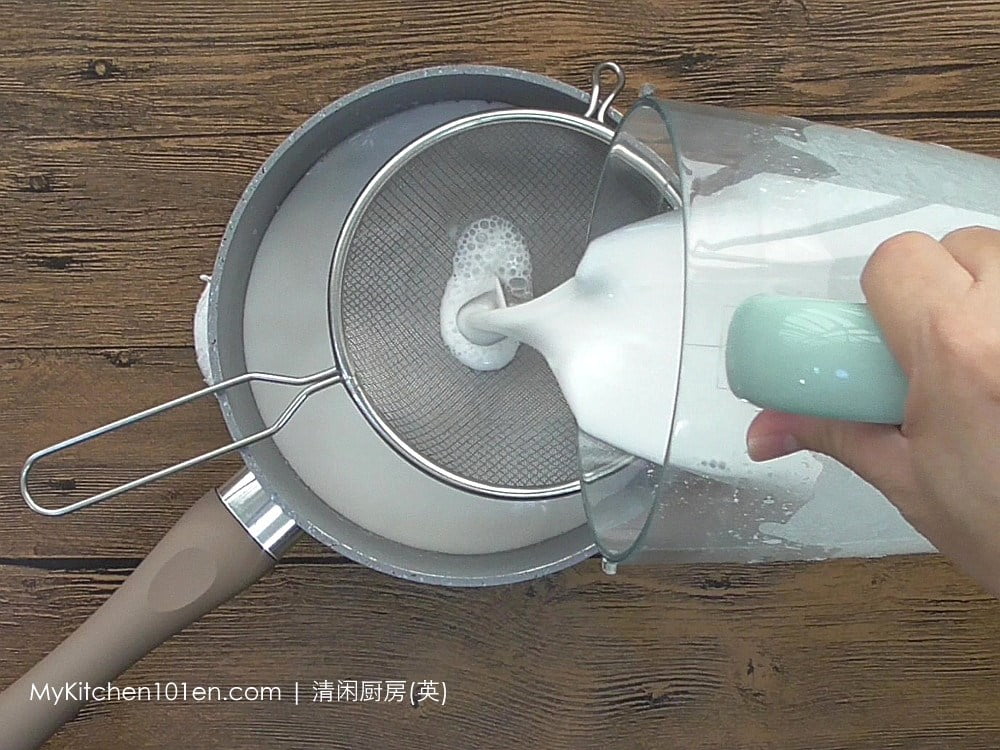 9 Add ½ teaspoons of yeast to the 1 tablespoon of water set aside earlier, stir until yeast fully dissolved, and mix with the rice sugar mixture.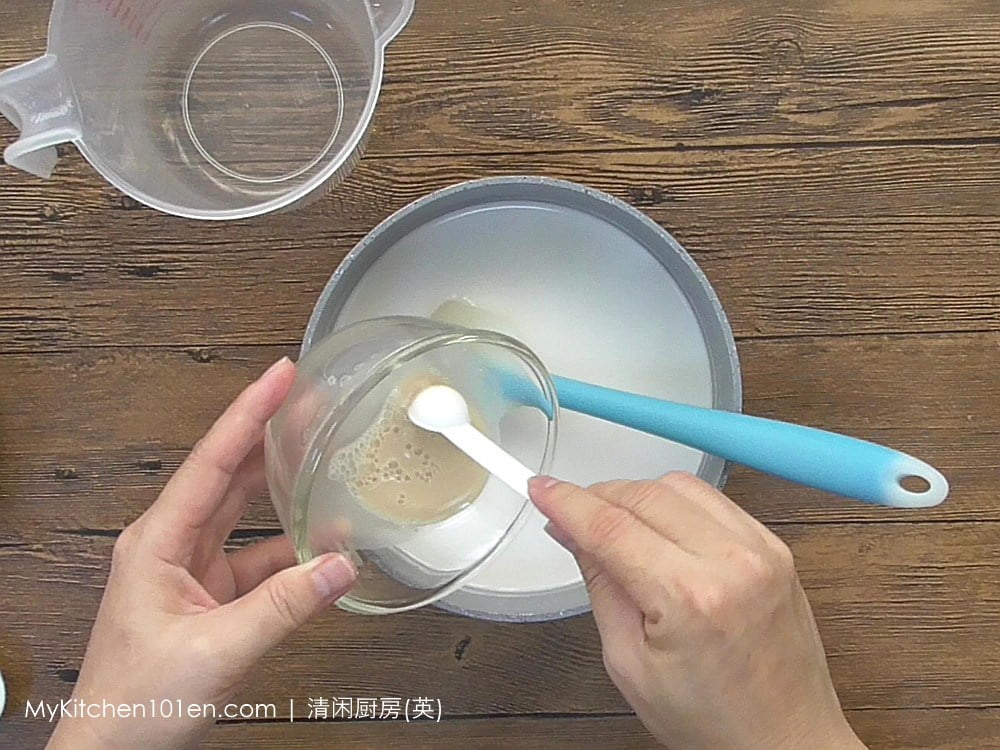 10 Proof the mixture for 3 hours in the oven or microwave oven, add in 1 cup of hot water to raise the temperature, this helps speeding up the process of fermentation.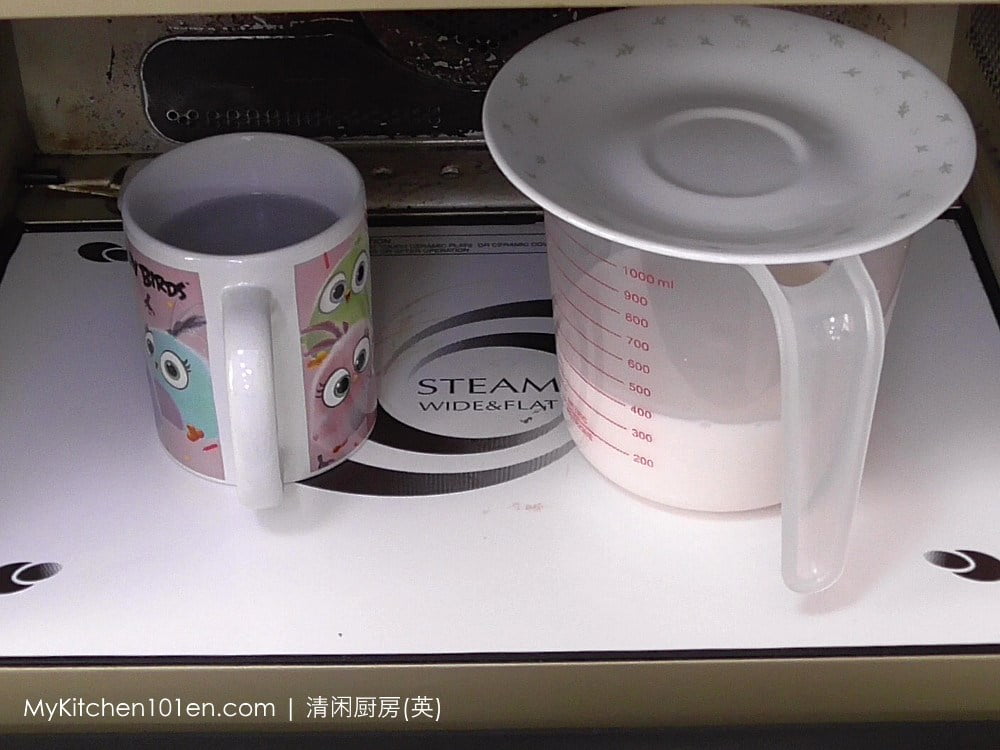 11 Oil the round mould (7 inch, 18cm), stir the rice mixture before pouring into the mould, and steam on medium-high heat for 20 minutes.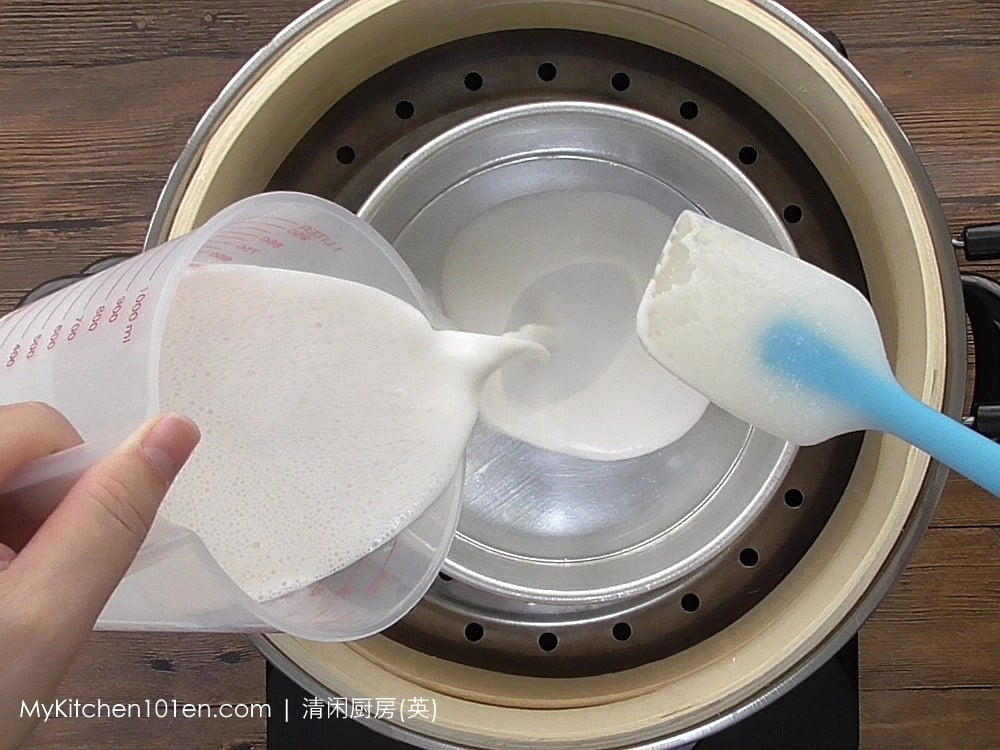 12 Allow the cake to cool completely before unmolding, cut and serve.