Dodol is a sweet and sticky treat that is popular in Southeast Asia and South Asia. The dark and chewy toffee-like sweet dish is made mainly from Palm based sugar, coconut milk and glutinous rice flour.
Dodol is normally served during festivals in Malaysia, Singapore, Brunei and Indonesia. Similar dish can also be found in India and Sri Lanka, other ingredients such as cashews, and raisins may be added.
Chinese Version: 简单传统椰糖糯米糕(DODOL)食谱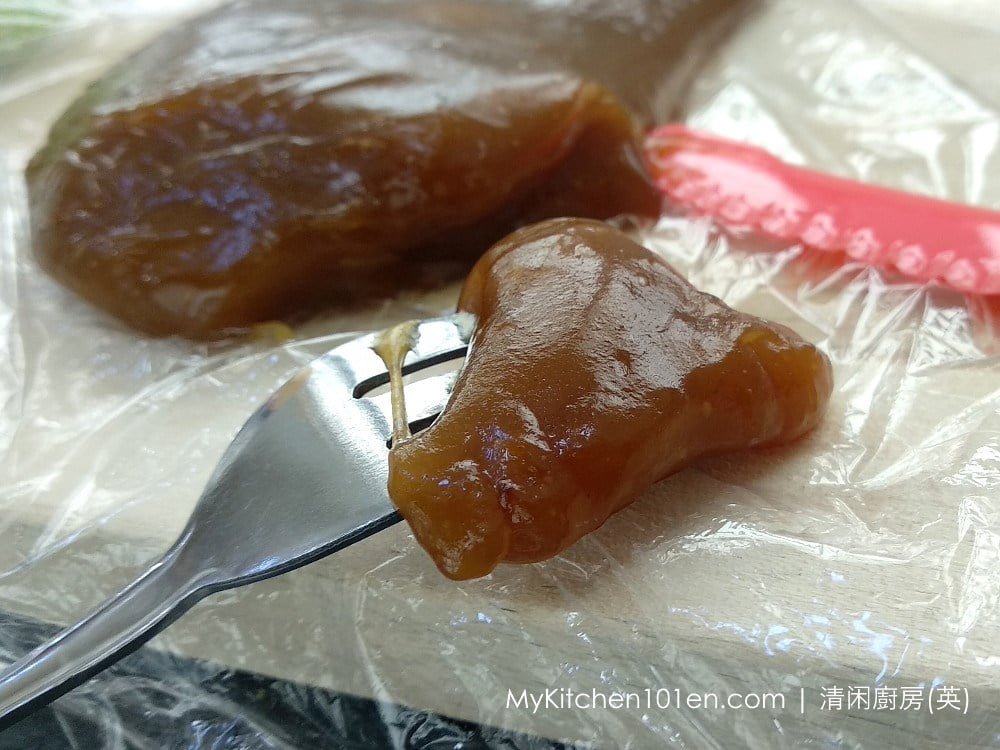 Ingredients:
75g palm sugar
150g coconut milk
75g glutinous rice flour
50g water
30g coconut oil (or vegetable oil)
Instructions:
1 Palm sugar often comes in block, cut into small chunks with cleaver or use a vegetable grater to break down the sugar block before use.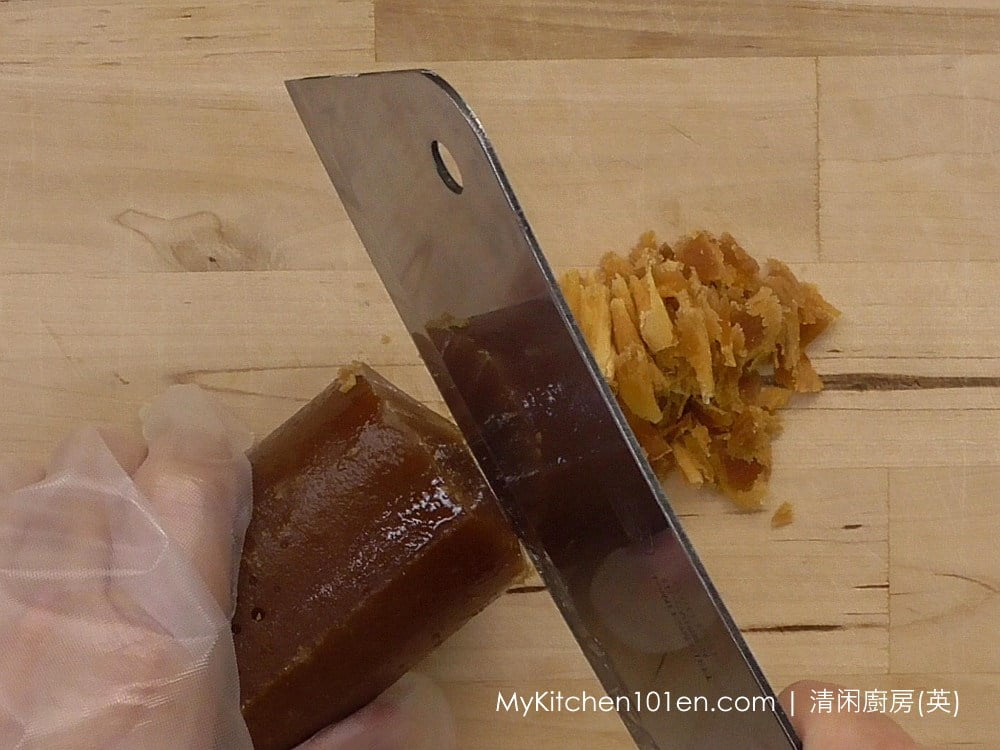 2 Mix in palm sugar, water and coconut milk, stir well to dissolve the palm sugar.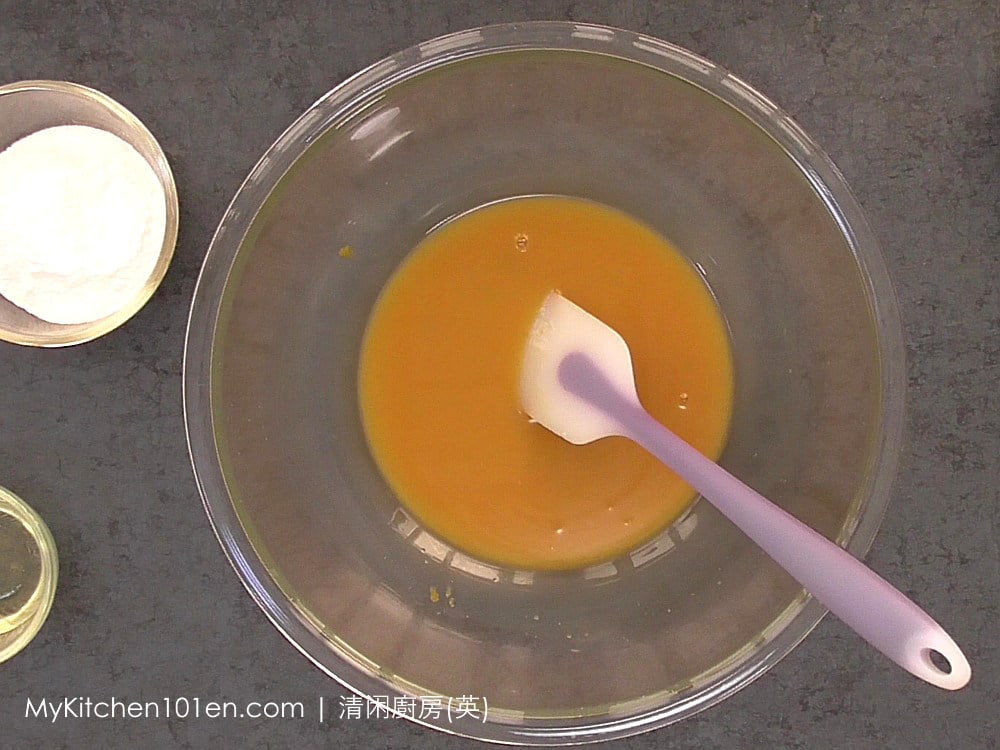 3 Add oil and glutinous rice flour to the mixture, mix well and eliminating any lumps with a whisk.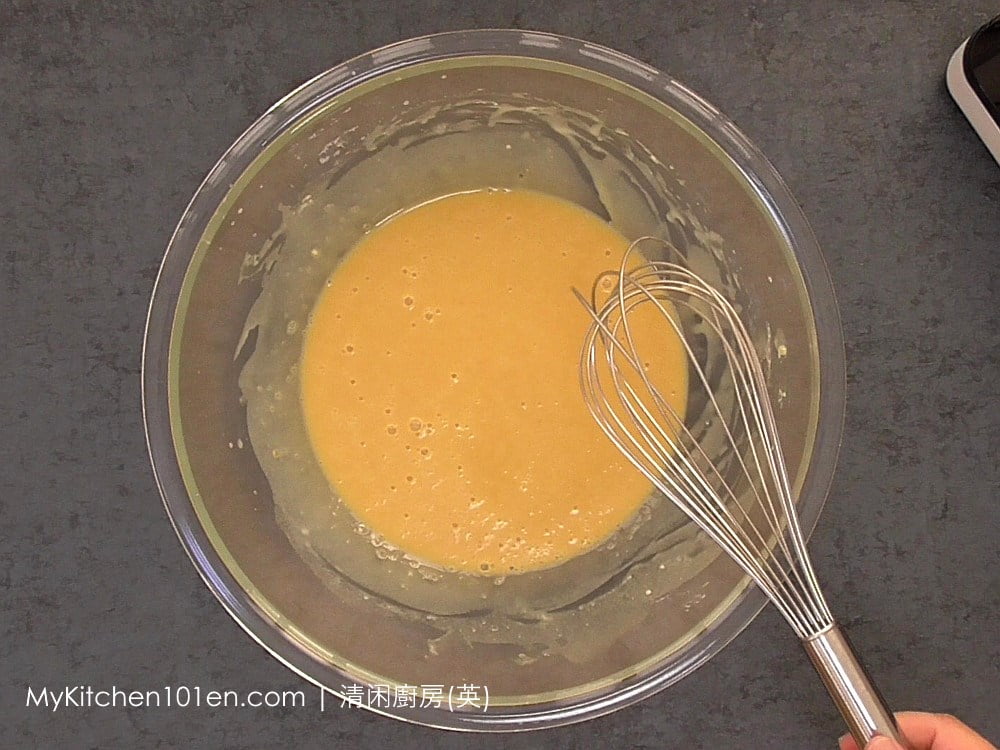 4 Stir constantly over medium-low heat, it is completely cooked when a firm shiny paste formed. The entire cooking process for this recipe takes about 20-25 minutes.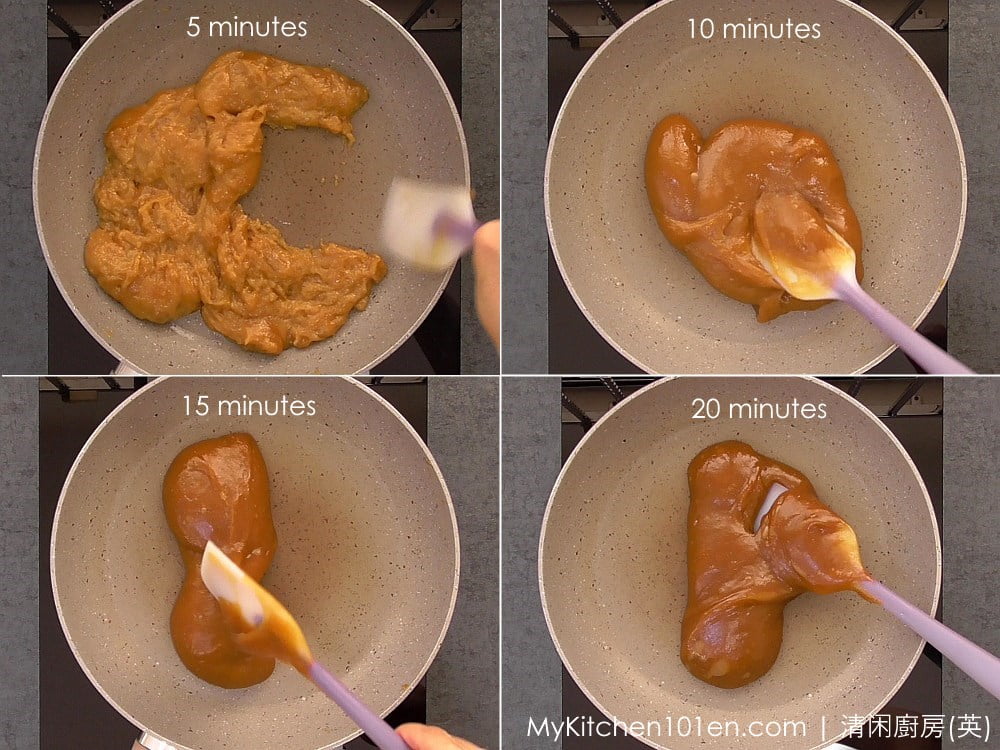 5 The color of Dodol will become darker when cool down. For storage, wrap with cling wrap and keep refrigerated.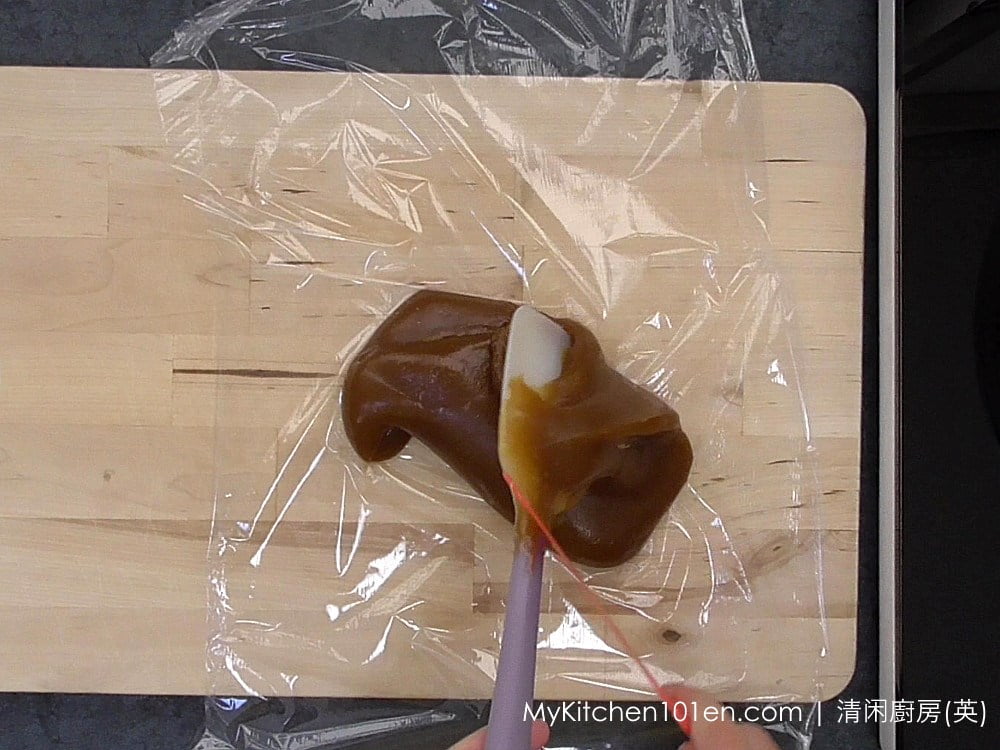 6 Left to cool before cutting with a non-stick knife. It cuts easier and less sticky when cold.