These Mung Bean (Green Bean) Cookies are made with homemade mung bean flour. Whole mung beans are roasted in dry pan before grinding into flour. This cookie has melt-in-mouth texture, similar to Traditional Chinese Peanut Cookies and Green Pea Cookies.
CHINESE VERSION: 绿豆饼-入口即化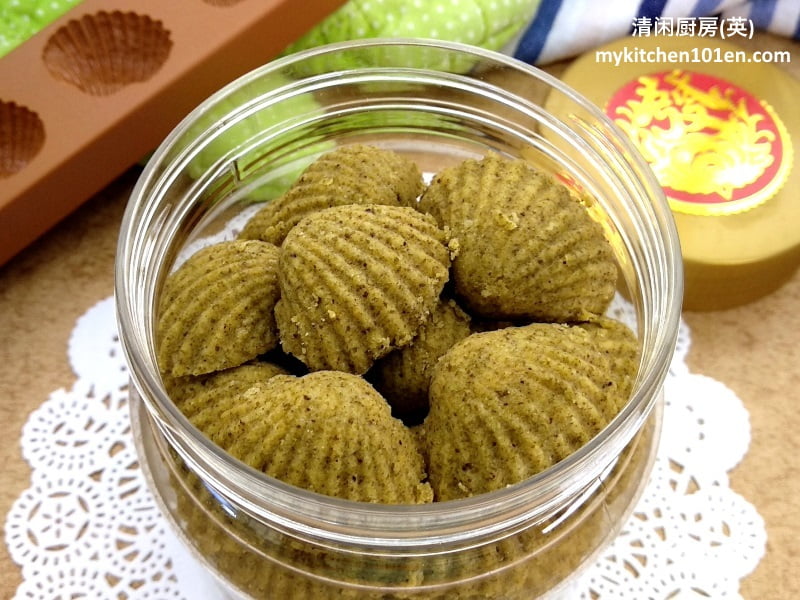 Melt-In-Mouth Mung Bean (Green Bean) Cookies | MyKitchen101en
Yields: 60 pieces
Ingredients:
Directions:
1 Rinse and drain mung bean. Stir-fry in dry pan over medium heat for about 4 minutes until the water has dried up. Reduce to medium-low heat, cook for another 6-7 minutes until fragrant. Set aside to cool completely.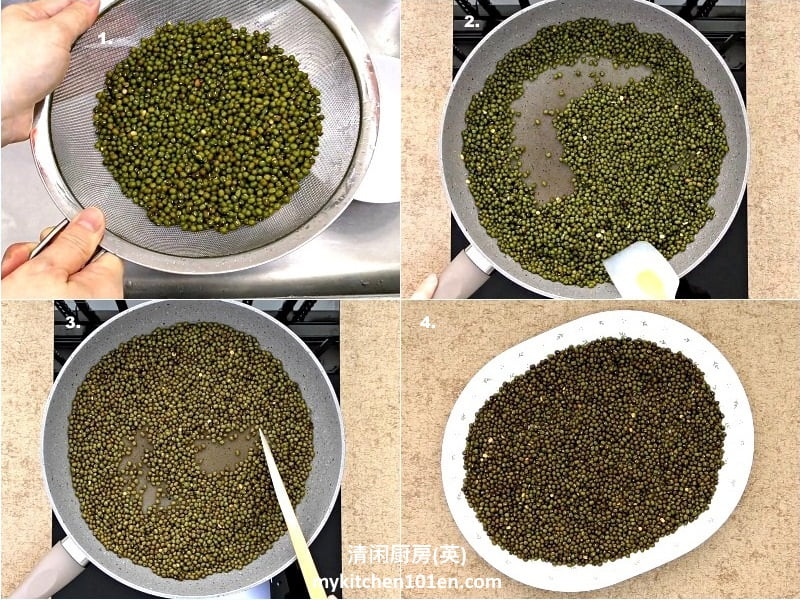 2 When fully cooled, process mung bean in 2 batches into flour using dry mill grinder. Sift the mung bean flour. Repeat grinding and sifting coarse leftover until it yields 270 g of mung bean flour. Discard any leftover. (Reminder: You may use store-bought mung bean flour/green bean flour.)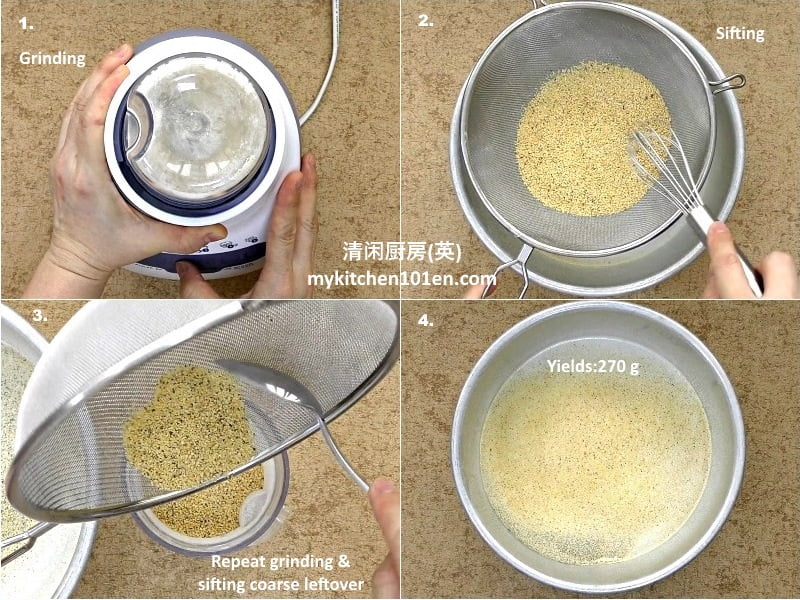 3 Sift together plain flour, icing sugar and salt.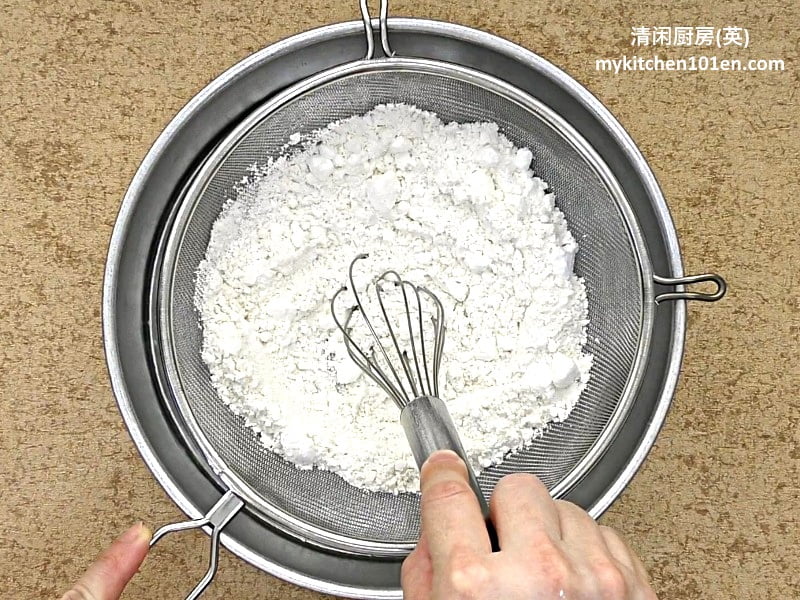 4 Sift again into mung bean flour, mix until combined.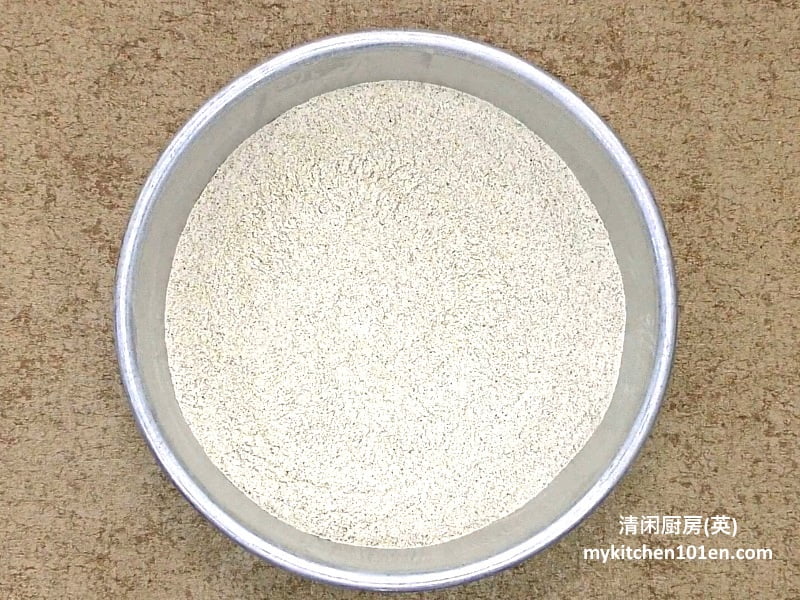 5 Add in lard, mix until well combined. Add in adequate vegetable oil (about 3 tsps) depending on the wetness of the dough. (Reminder: Add in more oil if your dough is drier. You may replace lard with vegetable oil.)
6 Lightly coat cookie mould with plain flour. Take out about 1/2 tablespoon of dough, press until firm. Press dough lightly into mould, remove excess dough with small icing spatula (or dough scraper). Tap the mould lightly on work top to unmould the cookie dough. (Reminder: Pressing the dough until firm before shaping with mould will make it easier to unmould.)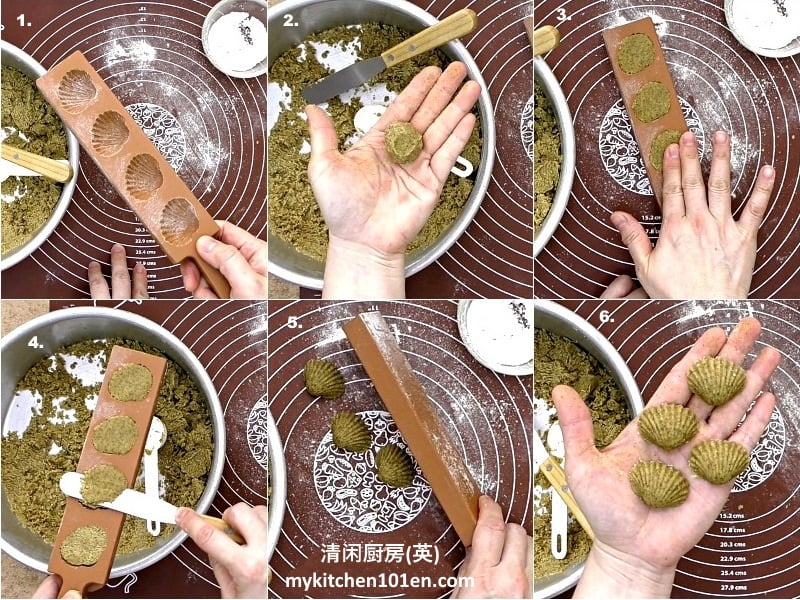 7 Arrange cookie dough slightly apart on a lined baking tray.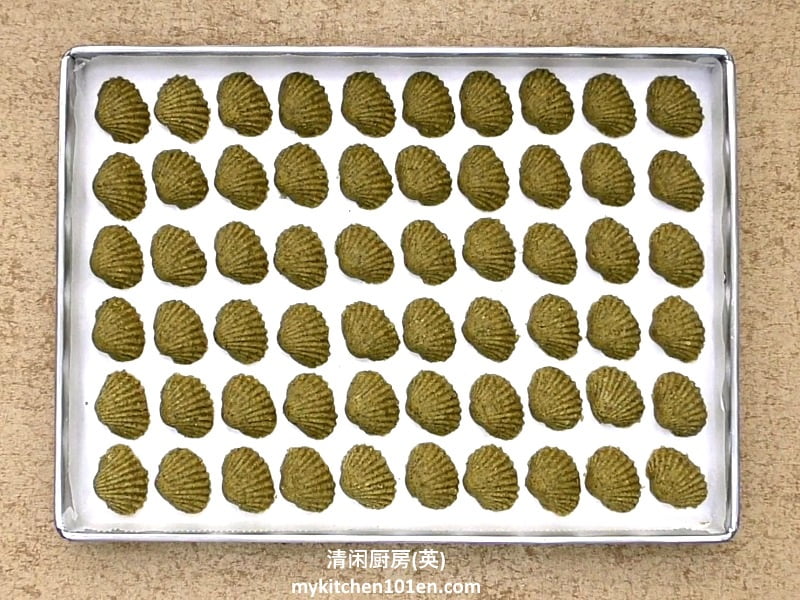 8 Bake in the preheated oven at 150°C/300°F for 15 minutes. Set aside to cool completely after removing from oven.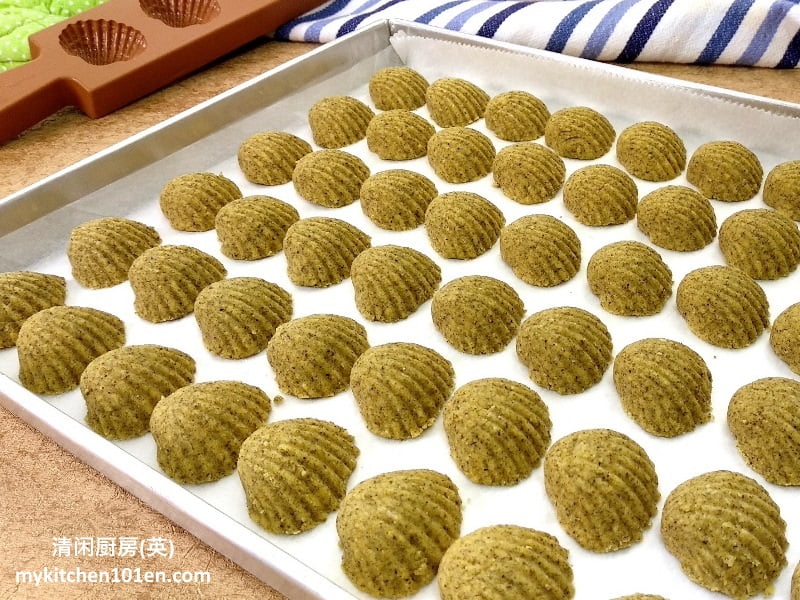 9 Store in airtight container when completely cooled.